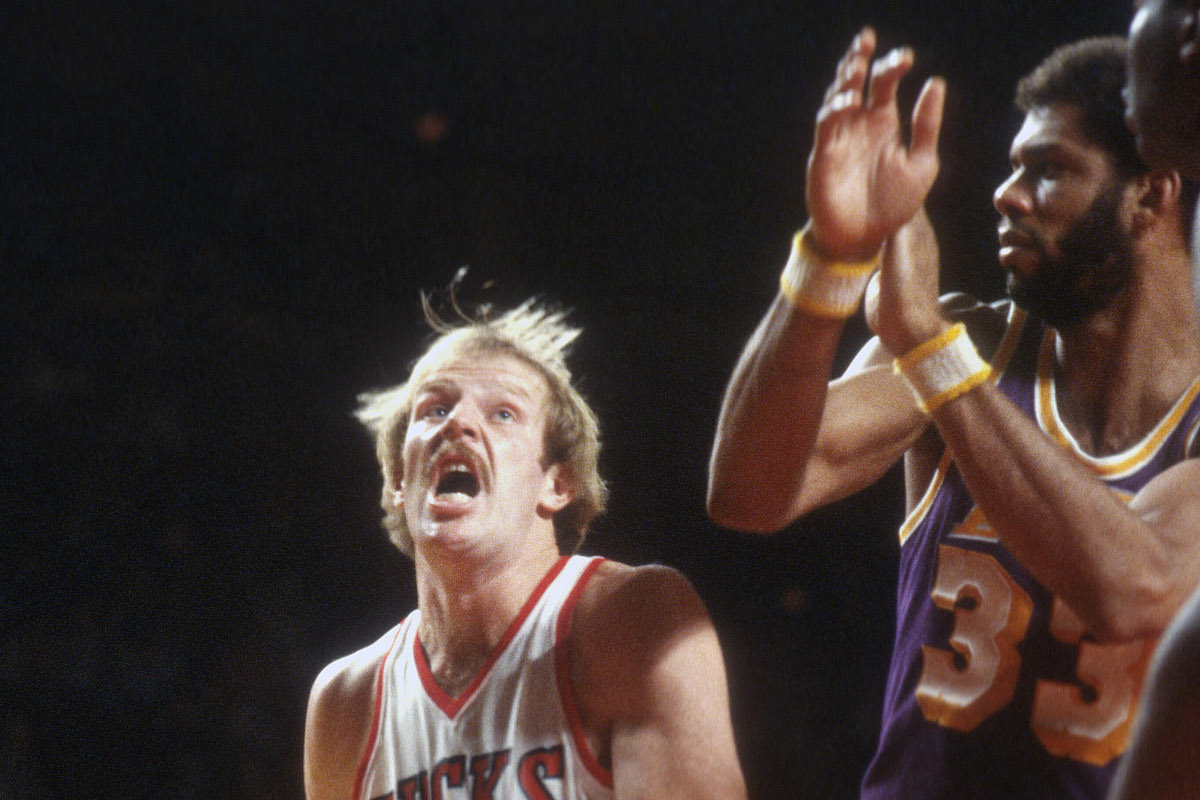 Kareem Abdul-Jabbar Once Delivered the Ultimate 'Welcome to the NBA' to a No. 1 Overall Pick With a Punch to the Face
Kareem Abdul-Jabbar and Kent Benson are two of the four No. 1 overall picks in Milwaukee Bucks history. Their first meeting was a violent one that resulted in Abdul-Jabbar paying the largest fine in NBA history at the time.
Kareem Abdul-Jabbar carved out many pages in the NBA record book during his 20-year career. The NBA's all-time scoring leader also won a record six MVP awards. Upon his selection as the No. 1 overall pick in the 1969 NBA Draft, Abdul-Jabbar made the Milwaukee Bucks relevant in just their second season. But he also had a temper, especially during the first half of his career. A couple of times, that temper got Abdul-Jabbar into trouble.
The Bucks have had the No. 1 overall pick four times. The first two of those collided on the opening night of the 1977–78 season. Early in the game, that collision became tangible. That led to Abdul-Jabbar paying the largest fine in NBA history at the time.
Kareem Abdul-Jabbar lived up to the hype during tumultuous early years in the NBA
Kareem Abdul-Jabbar won everything there was to win during three years at UCLA. Ineligible to play as a freshman, the player then known as Lew Alcindor made up for the lost time. Abdul-Jabbar was a three-time consensus national player of the year. That included winning the inaugural Naismith Award as a senior.
Over Abdul-Jabbar's three years on campus, UCLA was 88–2 and won three straight national championships.
A coin flip decided the top overall pick of the 1969 draft. The Bucks won the toss and got Kareem.
Abdul-Jabbar navigated a conversion to Islam, an off-court friendship with martial arts legend Bruce Lee, and a move to a small Midwestern city after living his entire life in New York or LA. The Bucks won the NBA championship in 1971 and reached the Finals in 1974.
Abdul-Jabbar punched a basket stanchion after a collision with Boston Celtics forward Don Nelson in a 1974 preseason game, per The New York Times. That broke a bone in his right hand and cost him 17 games.
Kent Benson, the Bucks' next No. 1 overall pick, met Kareem Abdul-Jabbar to begin his career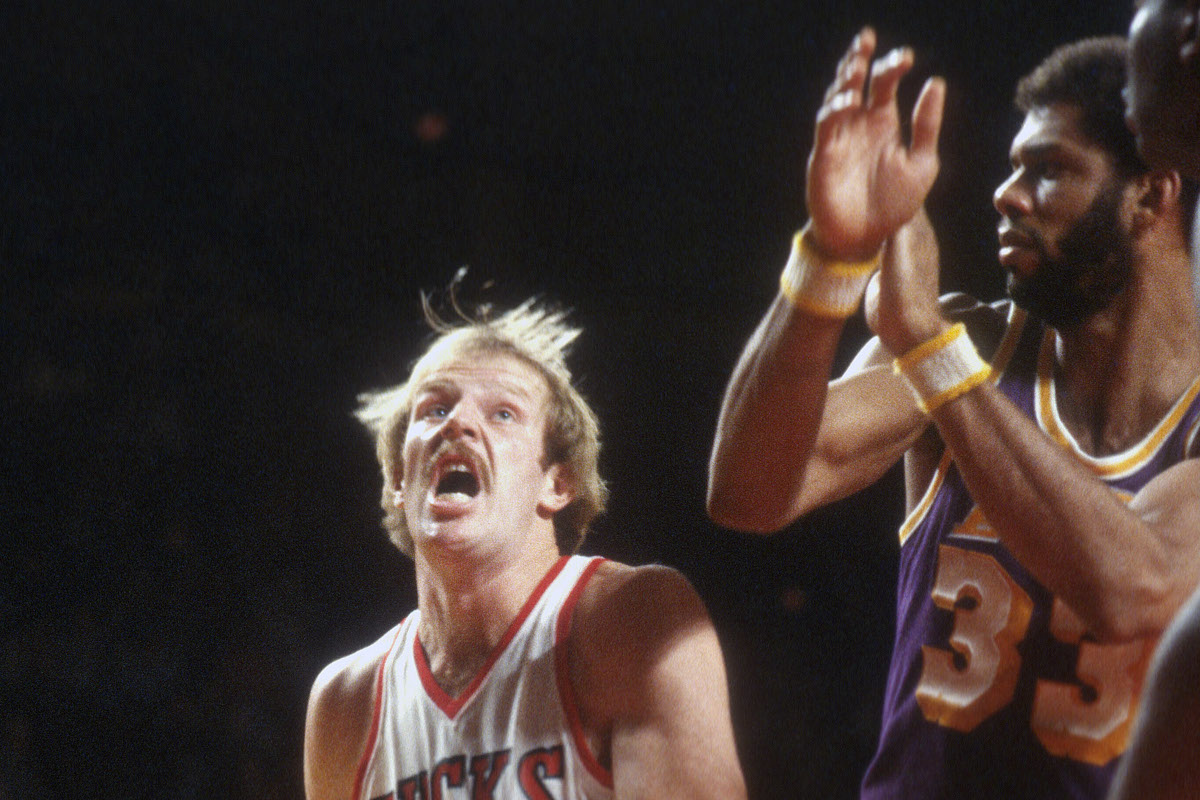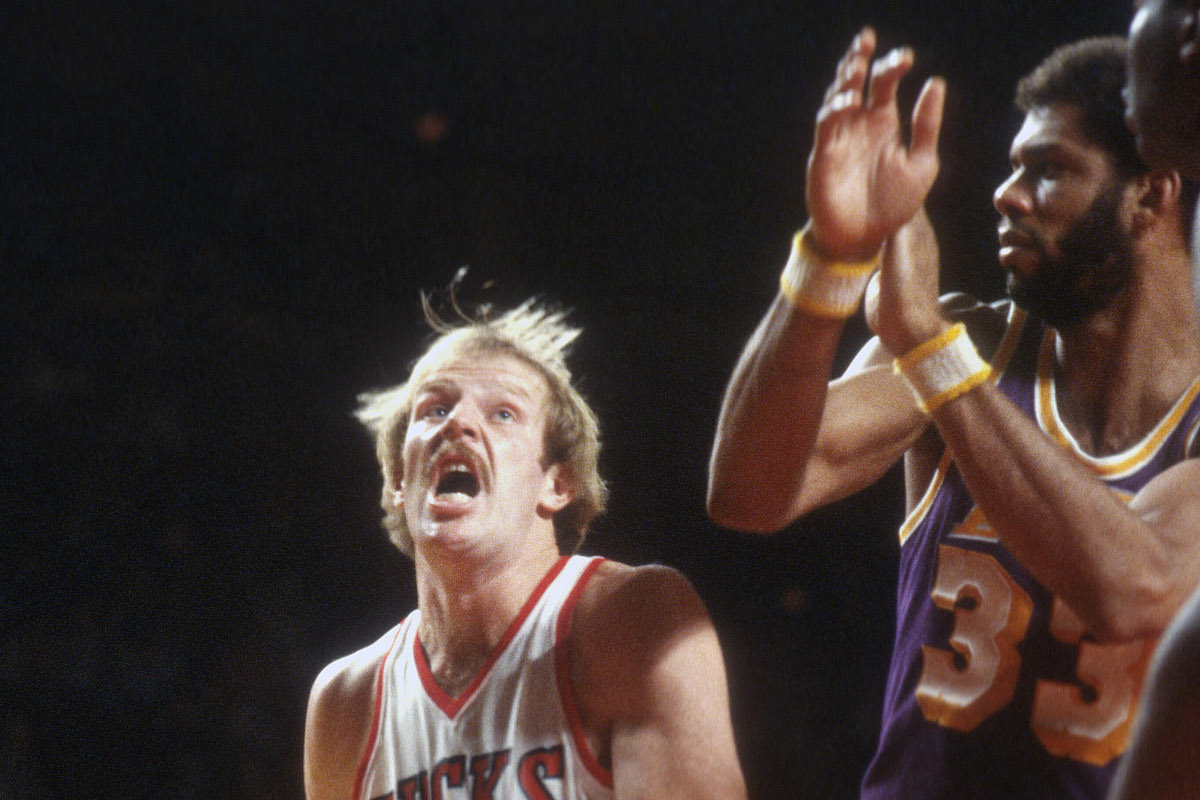 Kent Benson was a two-time consensus All-American at Indiana and helped the Hoosiers to college basketball's most recent unbeaten season in 1975–76. The Bucks got the No. 1 overall pick, winning a coin flip with the Kansas City Kings. Milwaukee took Benson, and he was to be the franchise's next great big man.
The NBA schedule makers ensured Benson's debut was a big deal. The Bucks opened the 1977–78 season at home against the Lakers and Kareem Abdul-Jabbar.
In the opening minute of the game, Benson and Abdul-Jabbar tangled a couple of times. After trading elbows under the LA basket, Abdul-Jabbar delivered a right hand that opened a two-stitch cut over Benson's eye. Benson also had a concussion and missed Milwaukee's next game.
Abdul-Jabbar broke his hand on the punch and missed 20 games. His injury likely helped him avoid a suspension. But Commissioner Larry O'Brien sent a message to the NBA. He slapped Abdul-Jabbar with a $5,000 fine, a record at the time.
O'Brien issued a stern statement along with the fine, per The New York Times.
"The fact that a single, swift act of violence resulted in injuries to two players points up the danger and recklessness of such action. Conduct of this nature will not be tolerated and will be punished accordingly."

NBA Commissioner Larry O'Brien in October 1977
Benson went on to have a solid, if an unspectacular career as a journeyman big man. But he was never a star.
Kent Benson played more than a decade in the NBA
Over 11 NBA seasons, Kent Benson averaged 9.1 points and 5.7 rebounds per game. He played for the Bucks, Detroit Pistons, Utah Jazz, and Cleveland Cavaliers. Benson played a final professional season in Italy in 1988–89.
Benson talked about his tumultuous NBA debut and the run-in with former Buck Kareem Abdul-Jabbar on The Restoration Road podcast in 2014.
"We control the tip, and Brian Winters takes a shot from outside and misses it. I go up and over Kareem and rebound it and put the ball back in. On the way back down the court, he elbows me several times. … I elbow him back … and he takes a running start and sucker-punches me right in the temple."

Kent Benson
Benson said the incident provided a chance to learn something off the court.
"That gave me an opportunity to learn about forgiveness. I had forgiven him; it was hard to do, no doubt. I had a lot of people saying, 'You ought to sue him.' Had I not been a Christian, I might have done that, but God brought a great bunch of advisers to me who encouraged me and held me accountable."

Kent Benson
Benson bounced back nicely from a rocky start to his career. Or maybe it was more of a Rocky start.
Statistics courtesy of Basketball Reference.