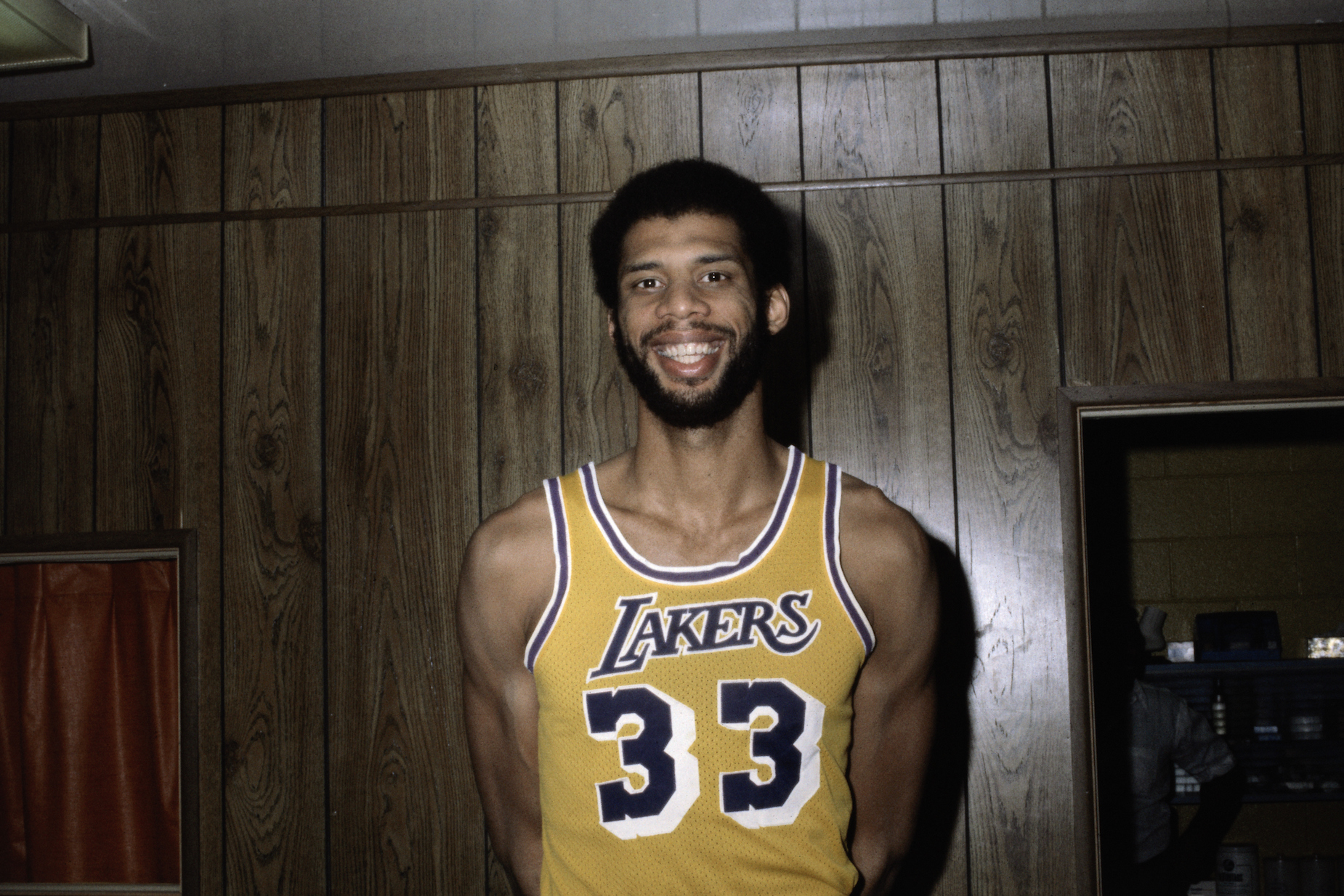 Kareem Abdul-Jabbar Has Some Surprisingly Relatable Regrets About His Transition from College to the Pros
While Lakers big man Kareem Abdul-Jabbar is a living legend, he has some surprising human regrets about his transition to the pros.
While the Lakers have boasted plenty of stars over the years, few men were bigger—both literally and figuratively—than Kareem Abdul-Jabbar. During his time in Milwaukee and Los Angeles, the center made quite a name for himself. Both on and off the court, he was a talented and well-respected star.
For all of his athletic prowess, though, Abdul-Jabbar's life wasn't perfect. In fact, the Lakers legend has some surprisingly relatable regrets about his transition from college to the pros.
Kareem Abdul-Jabbar still stands tall as an all-time NBA legend
These days, traditional centers have fallen out of favor in the modern NBA. Kareem Abdul-Jabbar, however, would have had the talent to thrive in any era.
Before he changed his name, Lew Alcindor dominated the high school basketball scene in New York City; after graduation, he crossed the country and enrolled at UCLA. The big man spent three seasons on the Bruins varsity squad, only losing two total games en route to three national titles.
While he had an offer to join the Harlem Globetrotters, Abdul-Jabbar entered into the 1969 NBA draft and joined the Milwaukee Bucks as the first-overall pick. He promptly claimed Rookie of the Year honors and, once Oscar Robertson came to town, won an NBA championship. The big man's best, however, was still to come.
In 1975, Kareem moved, via trade, to the LA Lakers and continued his dominance. By the time he retired, the big man had played 20 seasons in the NBA, averaging 24.6 points and 11.2 rebounds per outing. He won six titles and six NBA MVP awards; even today, he's the league's all-time leader in points scored and minutes played.
A giant both on and off the court
On the basketball court, Kareem Abdul-Jabbar's natural talent made him a star. The big man, however, wasn't content to simply play basketball. He wanted to make a difference.
During his time in college, Abdul-Jabbar came into his own as a socially conscious athlete. He took part in the Cleveland Summit, in support of Muhammad Ali; shortly after, the center converted to Islam and changed his name, leaving the Alcindor identity, which stemmed from a French slave-holder, behind. Kareem also boycotted the 1968 Summer Olympics, citing racial discrimination at home.
His activism, however, didn't stop there. Even today, Abdul-Jabbar continues to speak about race, religion, and social justice; he's written and discussed Islam, compensation for college athletes, and seemingly everything in between. The big man also received a Presidential Medal of Freedom, served as a United States Cultural Ambassador, and sat on the President's Council on Fitness, Sport, and Nutrition.
For all his success, Kareem Abdul-Jabbar has some surprisingly ordinary regrets
Given his legendary life and career, it's easy to assume that Kareem Abdul-Jabbar doesn't have any regrets. While the big man does wish a few things unfolded differently, they're all surprisingly ordinary issues.
Writing for the Huffington Post in 2013, Abdul-Jabbar named "10 things that [he] wished [he'd] known before turning pro." Despite his star status, his list sounds like something any college graduate could have produced.
The second item, for example, was "how to approach young women in a mature and non-self-conscious way;" wish number seven was "how to prepare simple meals for a healthy diet." Abdul-Jabbar also explained that he wished he know how to pick out an affordable and efficient car, dress for success, and develop financial literacy.
Both in terms of his athletic ability and social justice efforts, Kareem Abdul-Jabbar stands tall as a giant among men. Coming out of college, though, he had the same challenges as everyone else.
Stats courtesy of Basketball-Reference