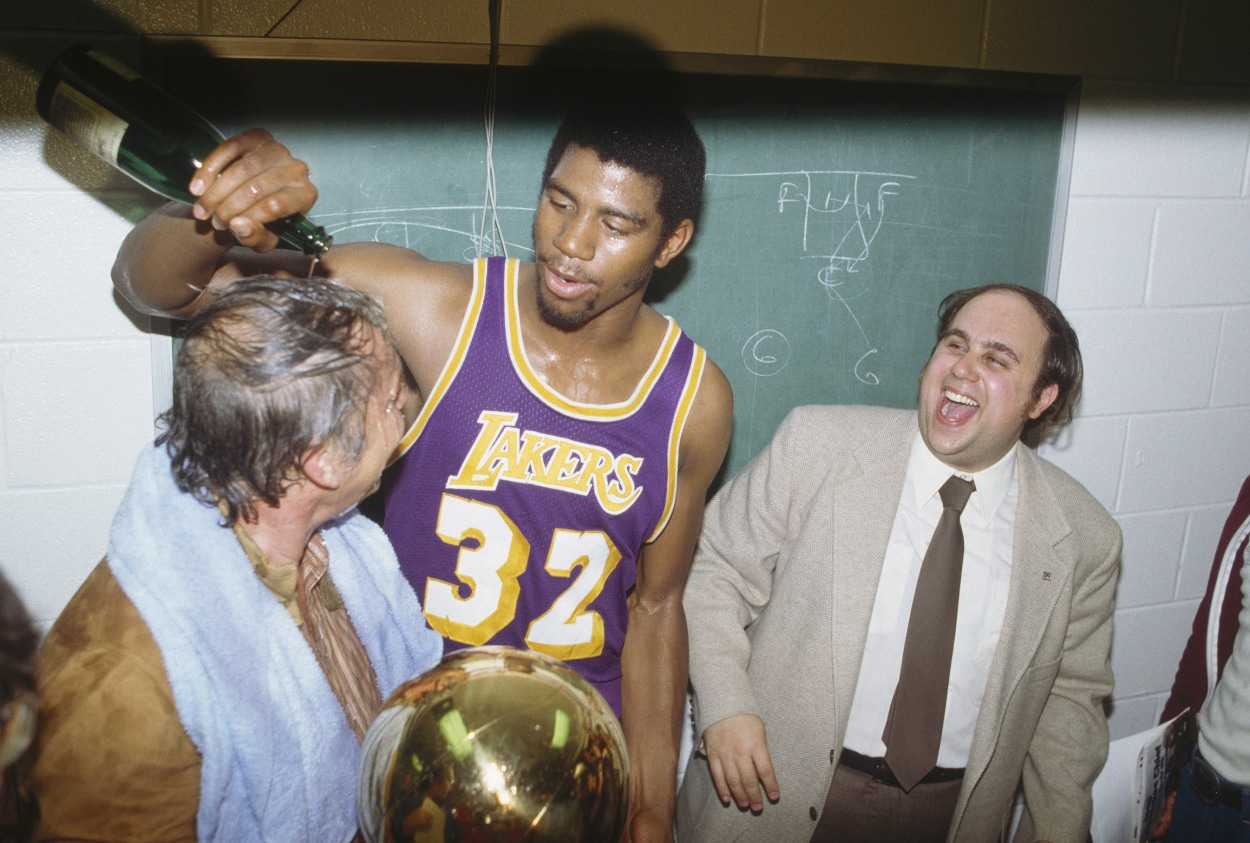 Kareem Abdul-Jabbar, Norm Nixon Reflect on Injuries, Magic Johnson's Heroics During 1980 Title Run
With Kareem Abdul-Jabbar sitting out, the LA Lakers clinched the 1980 NBA title with a Game 6 win over the Philadelphia 76ers.
In 1980, the Los Angeles Lakers won their first NBA championship since winning back-to-back titles in 1972 and 1973. It certainly wasn't easy. Magic Johnson was a rookie, and veteran center Kareem Abdul-Jabbar and point guard Norm Nixon were injured during the 1980 NBA Finals against the Philadelphia 76ers.
Abdul-Jabbar and Nixon recently got together and discussed the frantic Game 5 and Johnson's heroics in Game 6 that helped secure LA's championship.
Kareem Abdul-Jabbar went down with an ankle injury in Game 5 of the 1980 NBA Finals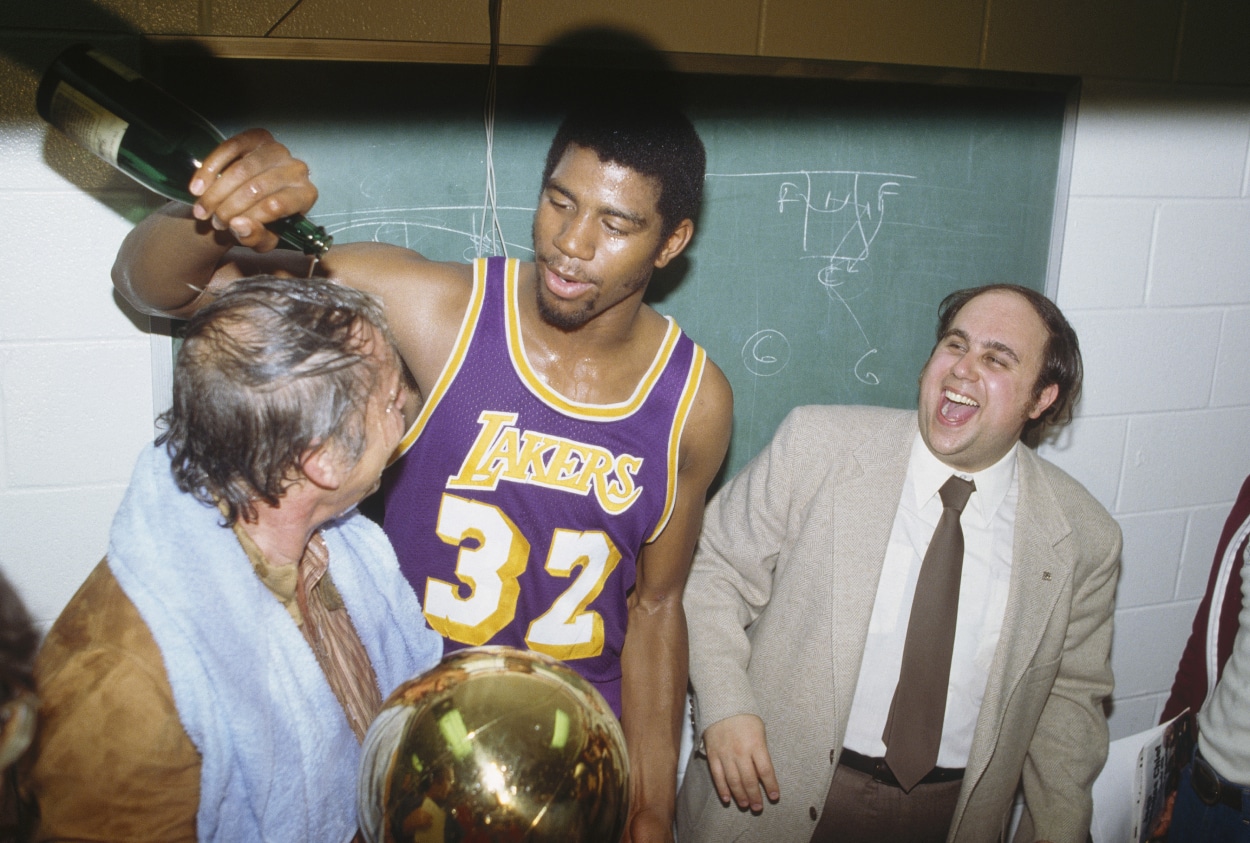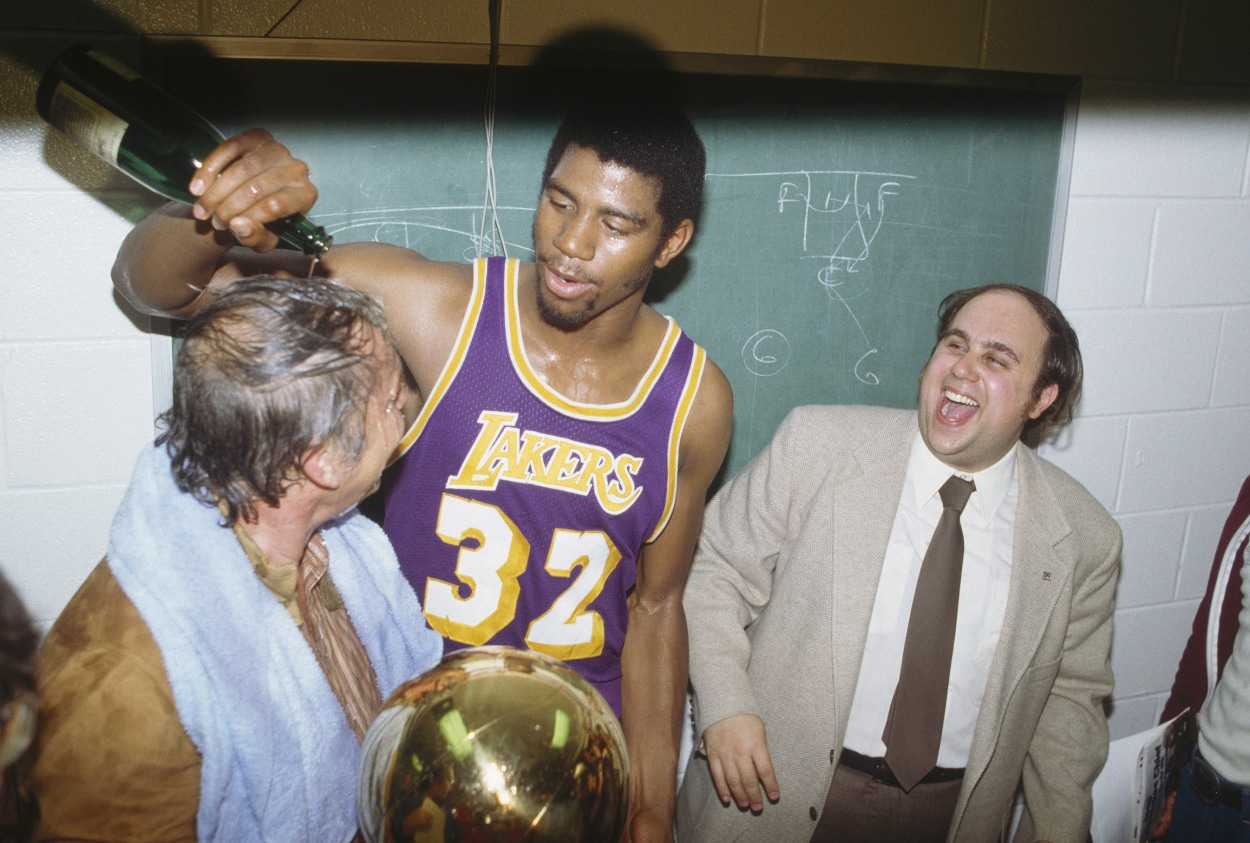 In 1980, the new-look Lakers were just getting started. They secured the hyped-up Johnson, a 6-foot-9 point guard with the No. 1 pick in the 1979 NBA Draft, despite already having a proven point guard in Nixon. During the 1978-79 season, Nixon put up All-star-like numbers, averaging 17.1 points and 9.0 assists.
During the first episode of Abdul-Jabbar's Skyhook: The Podcast, Abdul-Jabbar asked Nixon how he felt when the Lakers drafted Magic.
"It didn't bother me," Nixon said. "We knew we were like one or two players away from having a really good team. For me, it was exciting having some young guys come into the backcourt. You have Magic come in and have (Michael Cooper) come in at the same time. I was just happy to be playing with some guys that could run with me."
With the series tied at two games apiece, Abdul-Jabbar went down with a severely sprained ankle in Game 5. He returned late in the fourth quarter to help LA pull out a 108-103 victory and take a 3-2 series lead.
He finished with 40 points, but his injury kept him out of Game 6.
Magic Johnson's heroics sealed the championship in Game 6
While Abdul-Jabbar's injury got all the attention, Nixon was also hurt, but that took a back seat.
"I got hurt the same game you got, but nobody paid me any attention," Nixon laughed. "I tore my finger up in that game, so I was in a cast in that championship game. I played with one hand.
"I was just happy we pulled it off because I think if we had played another game, I might not have played either."
Abdul-Jabbar admitted his frustration of not being able to play.
"You should've seen me in my room," he said. "Me and (his ex) Cheryl screaming — on one foot hopping around my bedroom on one foot, screaming at the TV. You guys didn't let me down. You guys were amazing."
Johnson certainly fit the amazing category, as the rookie collected 42 points, 15 rebounds, and seven assists in LA's series-clinching 123-107 win.
"Philadelphia really didn't have a chance because they didn't understand how we were going to be coming at them," Abdul-Jabbar said. "They didn't know that Magic had played forward most of his career. He was a guard-handling power forward, and that took everybody by surprise."
Like Sportscasting on Facebook. Follow us on Twitter @sportscasting19 and subscribe to our YouTube channel.