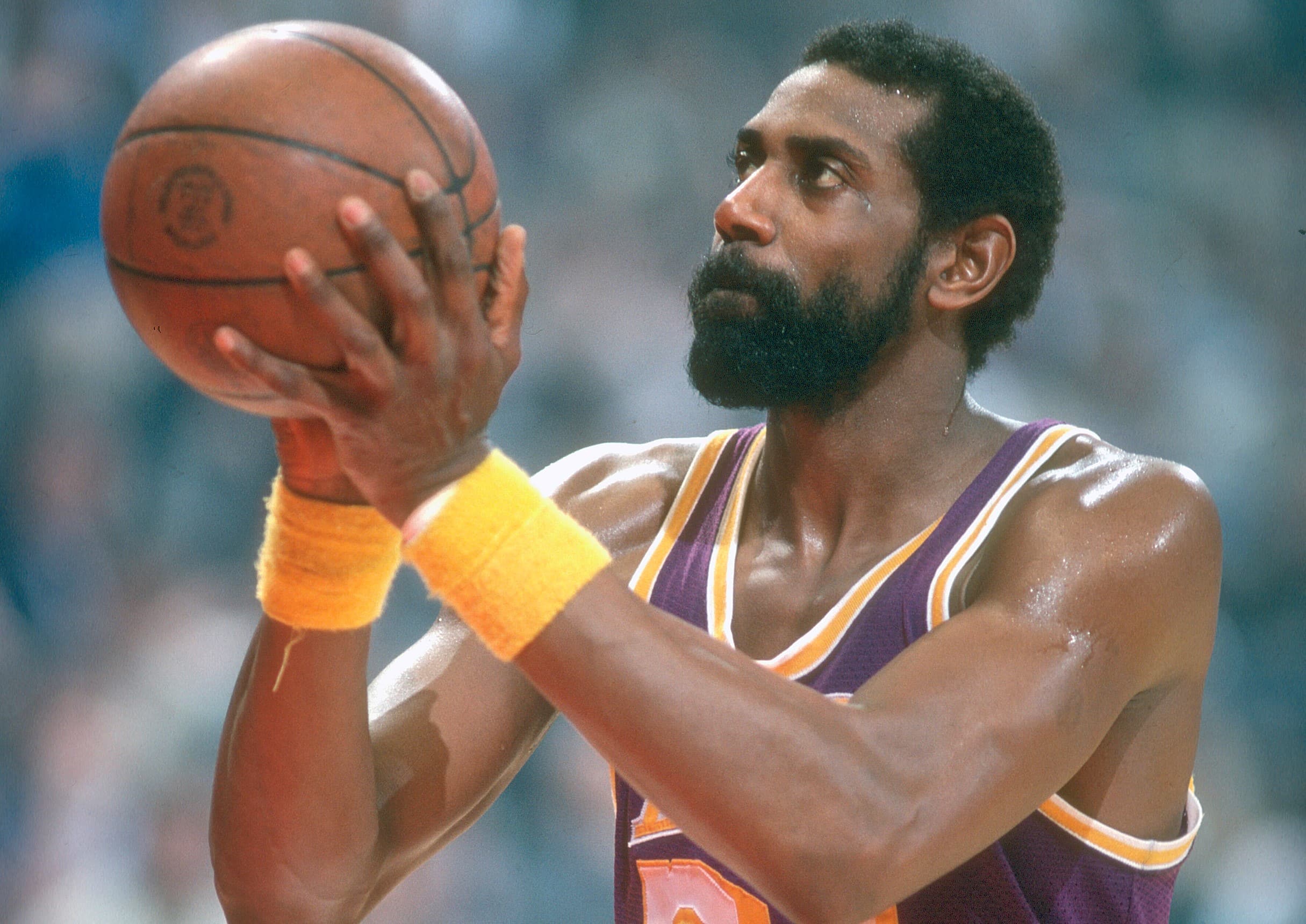 Kareem Abdul-Jabbar Touches on Spencer Haywood's Abrupt Dismissal From the Lakers During the 1980 NBA Finals
Spencer Haywood was suspended by the LA Lakers after Game 3 of the 1980 NBA Finals.
Before the 1979-80 NBA season, the Los Angeles Lakers pulled off one of the worst trades in team history. They sent a young future Hall of Famer in Adrian Dantley to the Utah Jazz in exchange for forward/center Spencer Haywood. The move was intended to give center Kareem Abdul-Jabbar some needed help in the frontcourt.
Dantley went on to become a six-time NBA All-Star and a two-time scoring champion. Haywood, a Naismith Memorial Basketball Hall of Famer and five-time All-Star, played one season with the Lakers before getting dismissed from the team during the 1980 NBA Finals. Abdul-Jabbar recently reflected on Haywood's brief time in LA.
Kareem Abdul-Jabbar reflected on 'learning moments' with the Lakers, including Spencer Haywood's dismissal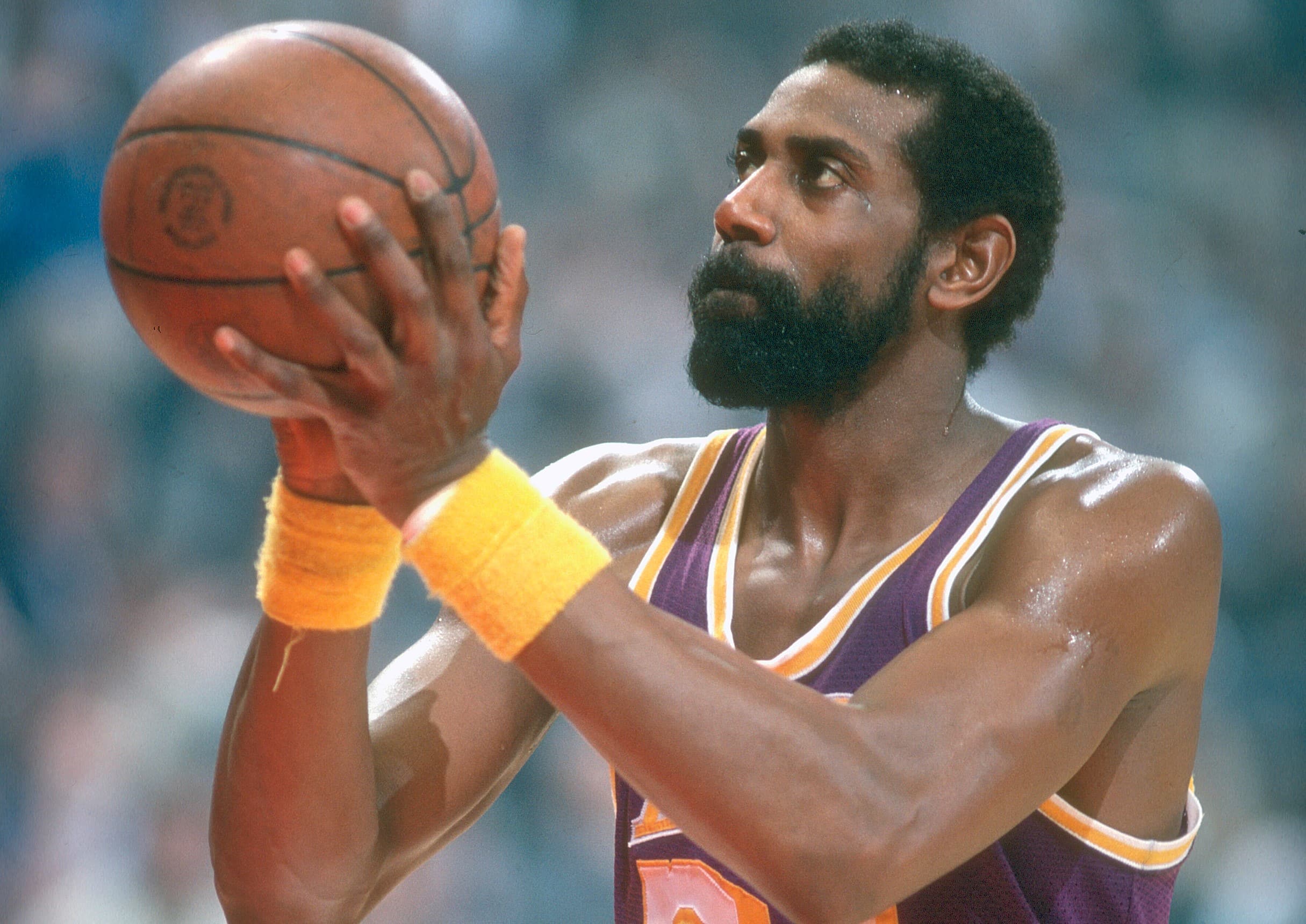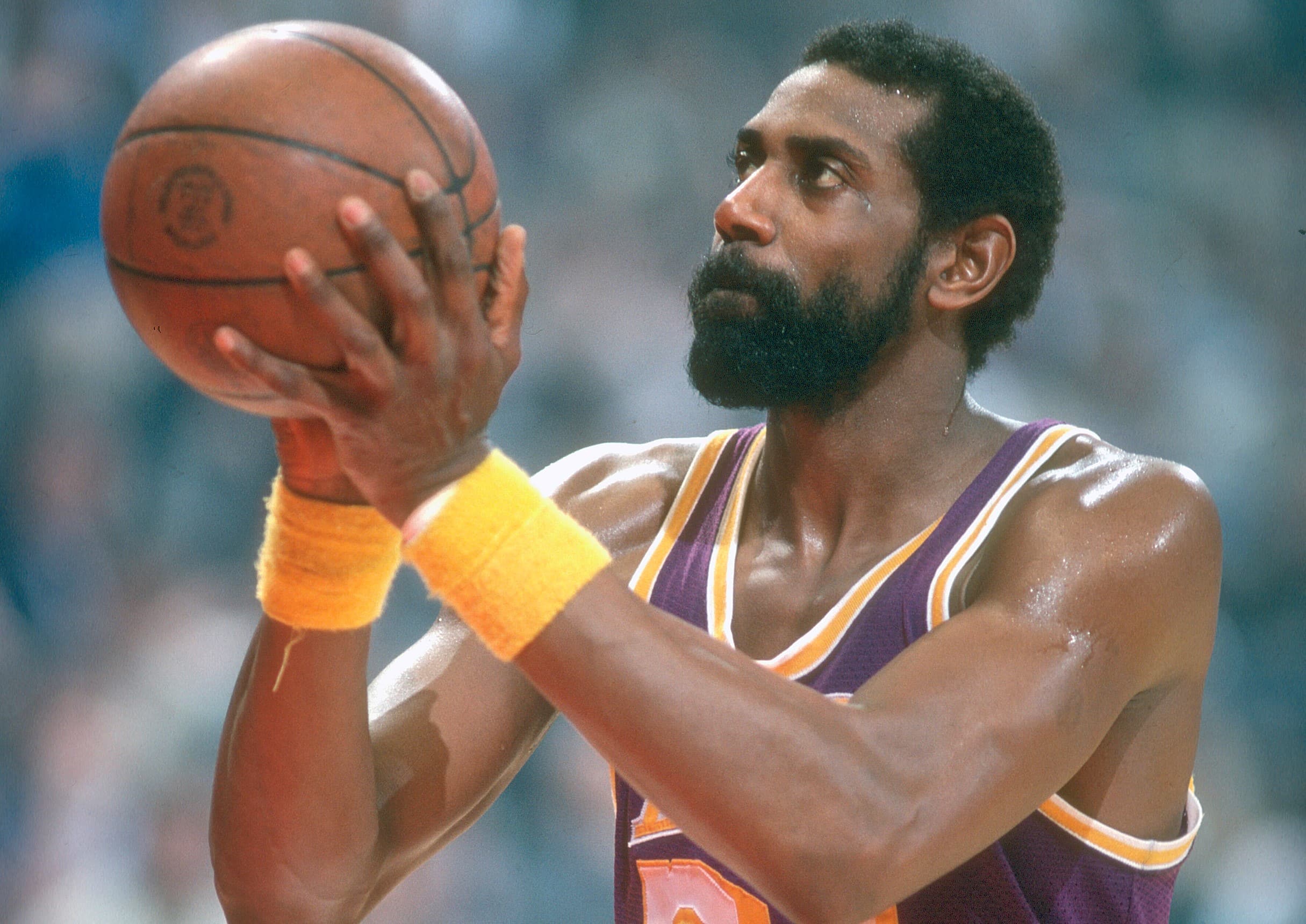 Abdul-Jabbar launched his first podcast episode this week, with former teammate Norm Nixon as his guest. The two talked about their time together in LA and the two championships they won together in 1980 and 1982.
The first one didn't come without struggle. Abdul-Jabbar and Nixon both were injured during the 1980 Finals against the Philadelphia 76ers. Abdul-Jabbar missed Game 6 with a badly sprained ankle, a game the Lakers won to clinch the series.
They also played without Haywood, who was dismissed from the team after Game 3 of the series after he fell asleep during a team workout and caused various other disruptions, according to The Los Angeles Times. Haywood admittedly abused crack cocaine at the time.
"We got old learning all those learning moments," Abdul-Jabbar told Nixon on Skyhook: The Podcast. "We put them behind us and started playing the game. That made a big difference."
"Dealing with Spencer, that was not fun. I had known Spencer a long time by that point from my rookie year. To see him fall to pieces just as we're ready to start the playoffs, that was like oh no, come on man. I'm gonna be out there by myself again?"

Kareem Abdul-Jabbar on Spencer Haywood
"With a bunch of young guys," Nixon interjected.
"A bunch of young guys that don't have one idea, and now they're gonna fall apart," Abdul-Jabbar said. "the injury, you couldn't do anything about, but that s*** Spencer was doing, that s*** was going to be fatal."
Haywood reportedly planned to kill coach Paul Westhead
After head coach Paul Westhead suspended Haywood during the Finals, Haywood never played again for the Lakers. In a first-person account in a 1988 People Magazine article, Haywood admitted he thought "Westhead must die."
"I had been three games away from my life's dream — an NBA championship, the ring, the parade, the glory — and I turned all my anger toward Westhead, who I felt had snatched it from me," Haywood wrote. "I left the Forum and drove off in my Rolls that night thinking one thought — that Westhead must die, and I drove through the streets plotting the man's murder.
"In the heat of anger and the daze of coke, I phoned an old friend of mine in Detroit, a guy named Gregory, a genuine certified gangster. The next day Greg and his partner flew to L.A., ready to go to work. We sat down and figured it out. Westhead lived in Palos Verdes, and we got his street address. We would sabotage his car, mess with his brake lining.
"Before we got too much further, I started to see things a little more clearly. I was still a very angry man, but a killer? I called my mother in Mississippi. She was dying of cancer at the time. We had always been close, and she had a strong hold on me. I didn't tell her what I was planning, just that I was angry. She told me, 'You're up to something no good, aren't you? You do anything bad, I'll turn you in myself. I didn't raise no fool.' She got me straight, and I sent my buddies back to Detroit."
Westhead went on to make a name for himself as a college coach at Loyola Marymount. There, he learned of Haywood's plan. "At the time, I did what I felt I had to do (suspend Haywood) to save the team," he said, per The LA Times. "And I would do it again.
"I had no idea how deep the problem was, nor did any of us, I think. I'll say this, though. When I got back in the league (coaching the Chicago Bulls, after being fired by the Lakers), and we played the Bullets (Haywood's last NBA team), he ran over, grabbed my hand, went out of his way to welcome me back to the league. I've always had a good feeling about 'Woody, that he was a good guy."
Like Sportscasting on Facebook. Follow us on Twitter @sportscasting19 and subscribe to our YouTube channel.