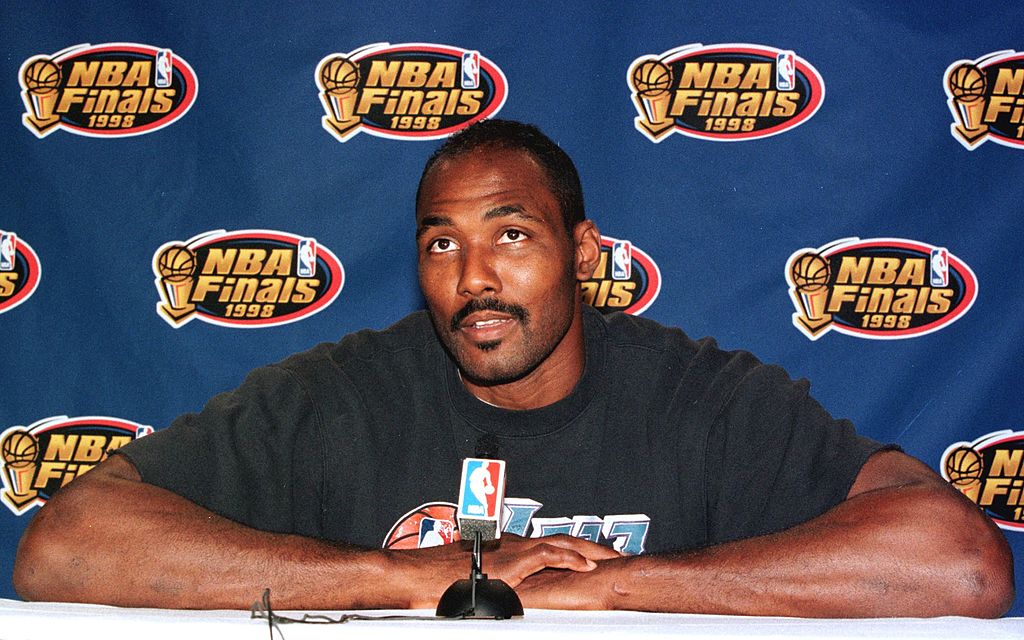 Karl Malone Escaped Statutory Rape Charges in College After Impregnating 13-Year-Old Girl
Karl Malone is considered one of the greatest scorers in NBA history, but he has a dark secret from his past involving a 13-year-old girl.
Karl Malone has a pristine reputation as a Hall-of-Fame NBA player and 14-time All-Star. The only knock on Malone for so long was his inability to win a championship with the Utah Jazz, but there's something darker from his past that's been largely forgotten. When Karl Malone was in college, he had a child with a 13-year-old girl. But instead of facing statutory rape charges or any legal penalties at all, Malone went on to become one of the greatest NBA players of all time.
Karl Malone had an incredible NBA career
Karl Malone was fittingly nicknamed "The Mailman" because he always delivered. Looking back on his NBA career, that could not have been more true.
Malone played 19 seasons in the NBA, and he never averaged less than 13 points per game in a single year. Incredibly, Malone went 17 straight seasons in which he averaged over 20 points per game. In the last year of that streak, Malone was 39 years old.
Malone is the second-leading scorer in NBA history behind Kareem Abdul-Jabbar. Malone's consistency and scoring prowess made him one of the greatest NBA players of all time. He was one of the few stars who bested Michael Jordan for the league MVP award during Jordan's prime.
The only accomplishment Malone failed to achieve was winning an NBA title. It still stands today as the biggest knock on the legendary power forward, but it shouldn't be.
Karl Malone had a child with a 13-year-old girl when he was in college
Malone attended Louisiana Tech University from 1982 to 1985. He scored 18.7 points and grabbed 9.3 rebounds per game during his college career, but there's a major detail missing from his legacy.
While Karl Malone was at Louisiana Tech, he reportedly impregnated a 13-year-old girl named Gloria Bell. In 1984, Bell gave birth to their son, Demetress. Malone was 20 years old at the time.
Gloria's parents took Malone to court for paternity in 1986, but he was never charged with a crime or forced to pay any expenses. Malone eventually agreed to an out-of-court settlement with Bell's family a few years later.
After the birth of his son, Malone refused to have a relationship with Demetress. The two didn't meet until Bell was 17 years old.
"I grew up around good people," Bell told ESPN in 2008. "I never turned to a father figure. I was lucky. I didn't need one. I'm happy. I don't need anything else."
Malone's son Demetress Bell went on to play in the NFL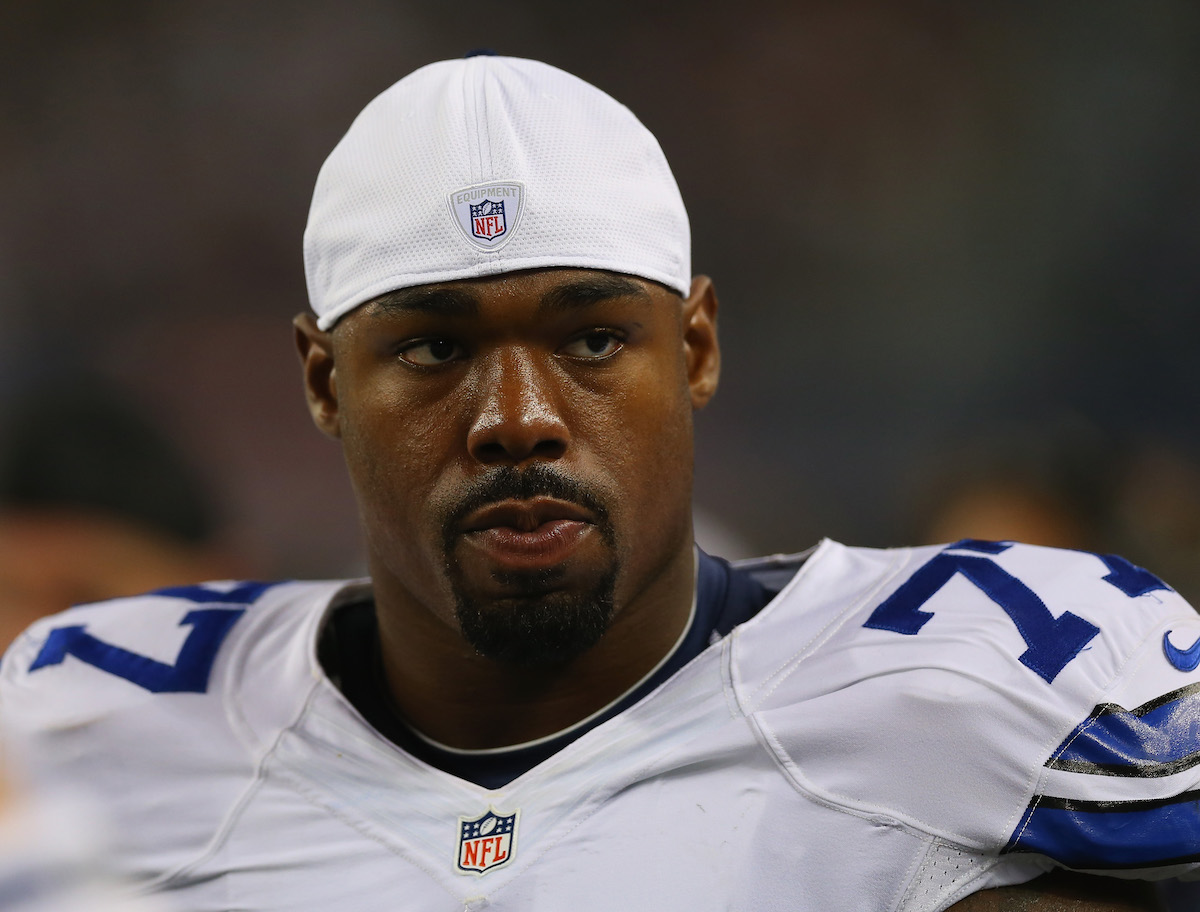 Despite not having a father figure growing up, Demetress Bell went on to become a star athlete like his paternal dad. He received a scholarship to play football at Northwestern State, and he even made the NFL down the road.
In 2008, Bell was drafted in the seventh round of the NFL draft by the Buffalo Bills. He played three seasons in Buffalo and one in Philadelphia before leaving the league in 2013. Bell started 25 games in his short professional career.
Malone has never spoken publicly about Gloria and Demetress Bell. Seemingly, he wanted to keep that part of his life a secret, and he did for the most part. He went on to have one of the greatest basketball careers we've ever seen, and he barely had to answer questions about his estranged family along the way.
All stats courtesy of Basketball-Reference.