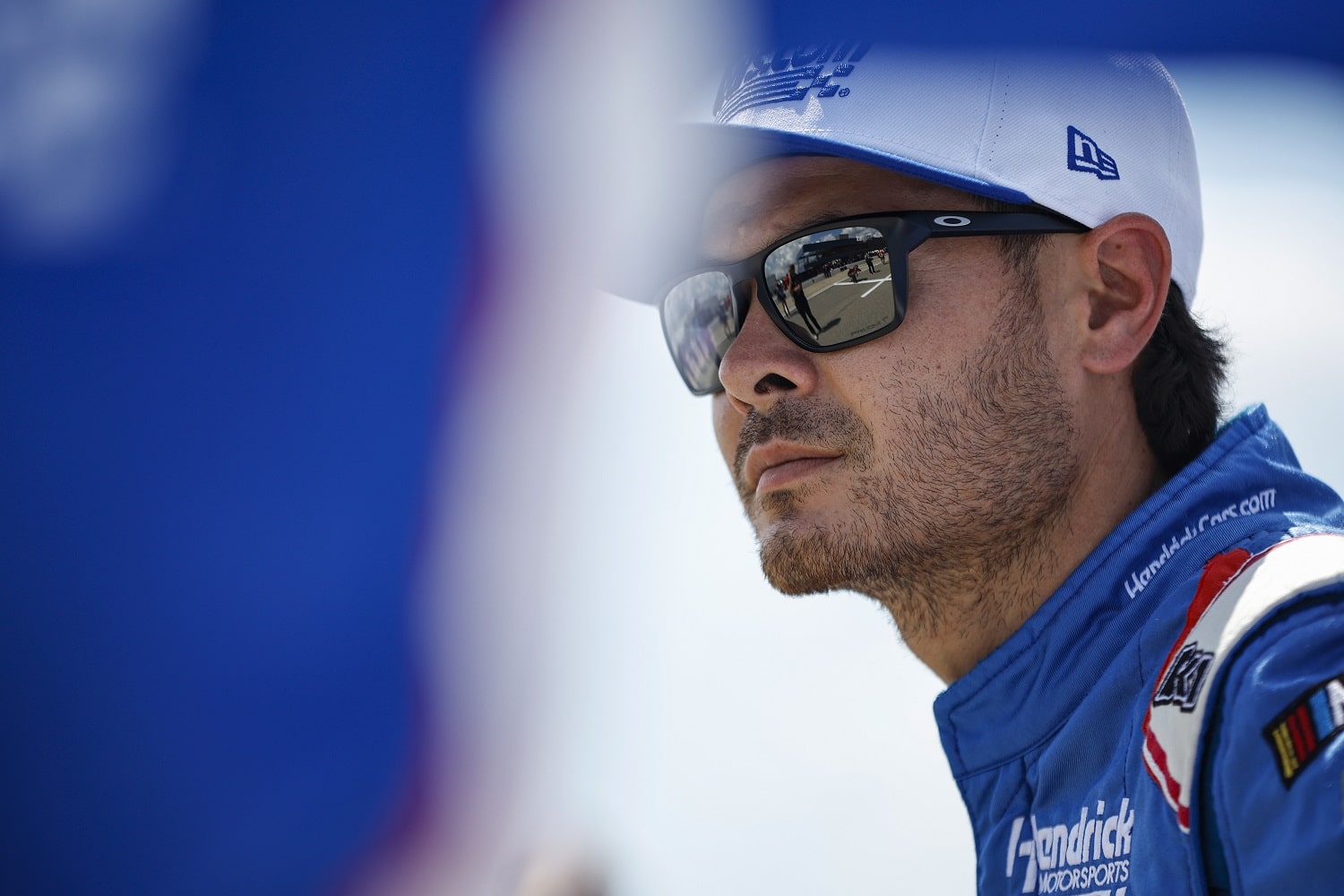 Karma Wasted No Time Kicking Kyle Larson Where It Hurts With the NASCAR Playoffs on Deck
Kyle Larson slipped from second to fifth in the standings with his last-place finish at Daytona. That cost him playoff points.
Playoffs top seed Chase Elliott can now concentrate on adding to the NASCAR Cup Series championship he earned in 2020. It seems the racing gods have dealt Kyle Larson remarkably swift retribution for Watkins Glen, where Larson cost Elliott a likely victory.
The bit of karma is costly to Larson, his Hendrick Motorsports teammate.
Kyle Larson's day at Daytona ended very quickly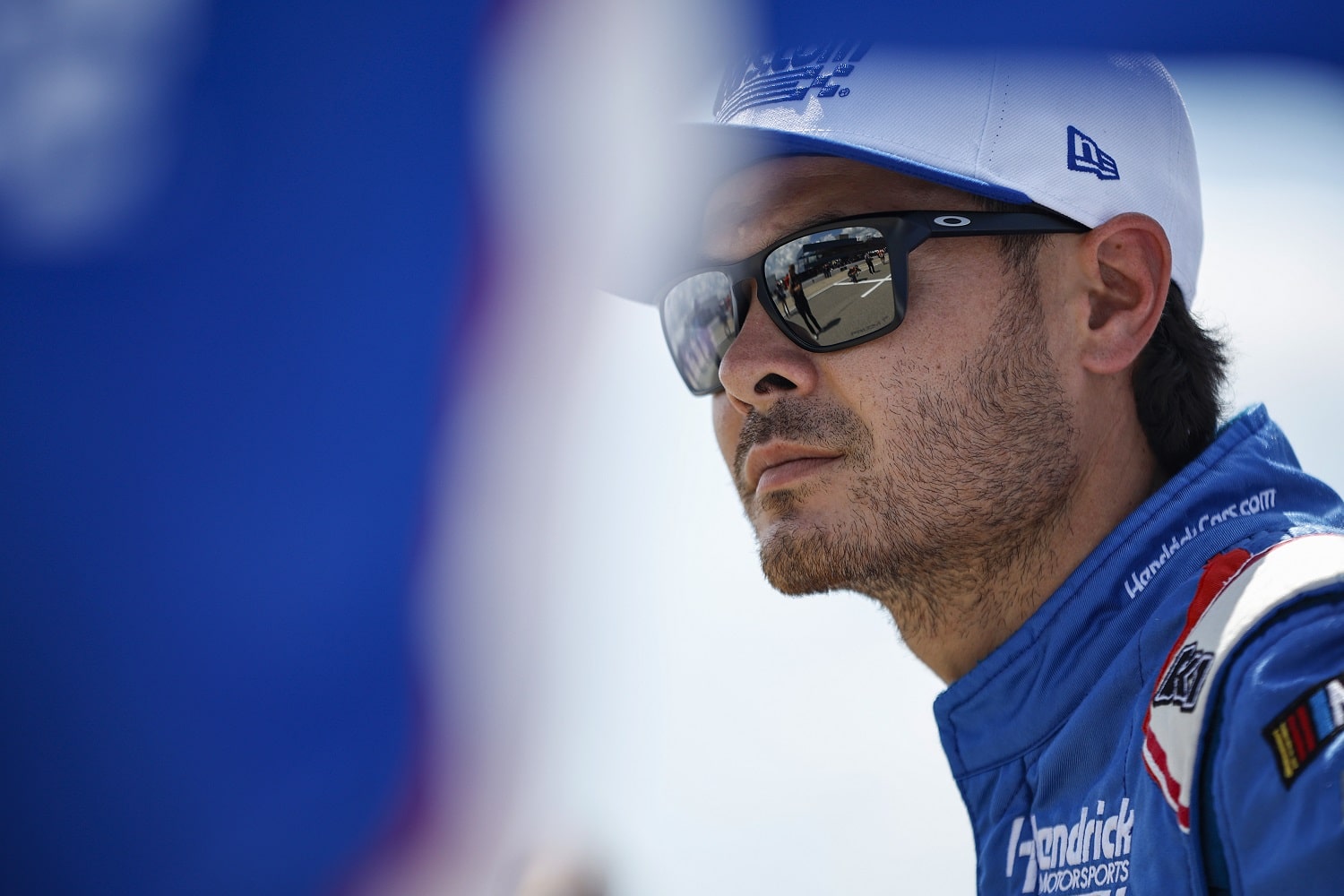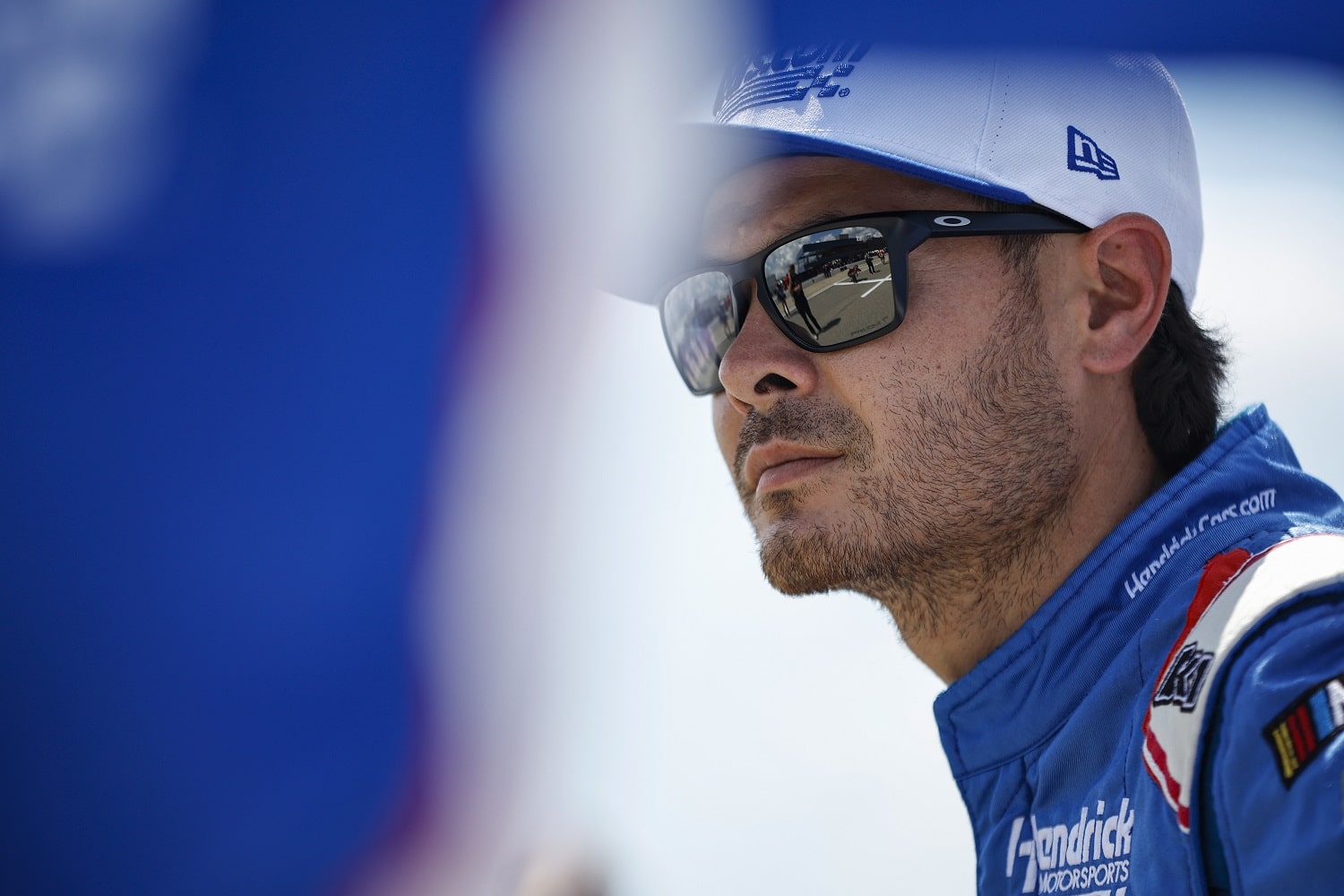 Defending NASCAR Cup Series champion Kyle Larson experienced a long wait to log a short day. Larson began the Coke Zero Sugar 400 from the pole after rain washed out qualifying on Friday. He then had to wait until Sunday to lead the field from the green flag after more precipitation Saturday postponed the final regular-season race.
Larson never officially led. From the outset, he ran out front on the outside line, where the cars weren't able to form up and make a strong push. Teammate Chase Elliott came back to the start/finish line first, and Larson never overtook him.
Just a few laps in, Larson radioed his team to say his car was overheating. It started cooking the engine of the No. 5 Chevy, and Larson pulled into the pits after 14 laps. In a matter of minutes, the car went behind the wall and Larson's day was over.
Kyle Larson's DNF was costly with the playoffs dead ahead
As the first car out at Daytona, Kyle Larson finished 37th and earned a single point toward the final regular-season standings. Given that Larson won twice previously this year to lock himself into the playoffs beginning next weekend at Darlington, that might not seem like a big deal.
After all, the 16 playoff qualifiers get their points reset to 2,000 entering the first three-race phase that will serve to eliminate four drivers. In fact, it turns out to be a big deal. Larson gave back valuable playoff points he had been accumulating and will now start the playoffs with unexpected ground to make up.
Here's what happened:
Larson arrived at Daytona in second place with 788 points through 25 races, with Chase Elliott having built an insurmountable lead for the regular-season crown. His total put Larson nine points up on Ryan Blaney, 21 ahead of Joey Logano, and 27 ahead of Ross Chastain. Martin Truex Jr., engaged in a potential battle with Blaney for the final playoff position, was 34 behind Larson.
The race results were a disaster for Larson. Truex finished eighth, Logano 12th, Blaney 15th, and Chastain 33rd. Consequently, all but Chastain scored enough points to move past Larson in the final standings.
Chase Elliott begins the playoffs with a nice cushion
Finishing first in regular-season points earned Chase Elliott 15 playoff points. Coupled with what he accumulated by winning races and race stages this year, he goes to Darlington with 2,040 points.
By clawing past Kyle Larson for second place, Joey Logano earned an extra 10 points and opens with 2,025. The awful day at Daytona dropped Larson from second to fifth in the standings. Thus, he earned only six additional playoff points and goes to Darlington with 2,019 instead of 2,023. That puts him a point behind Chastain, too.
In the grand scheme of things, losing four easy points via the last-place finish isn't huge. But Larson also missed out on two potential playoff points for winning stages and five more for a race win. That could be an issue as the playoffs progress.
Maybe, just maybe, he shouldn't have forced Elliott wide on the final restart the previous week at Watkins Glen because of his fixation on winning.
Funny how the racing gods have a way of settling scores for aggrieved drivers, isn't it?
Like Sportscasting on Facebook. Follow us on Twitter @sportscasting19 and subscribe to our YouTube channel.
Got a question or observation about racing? Sportscasting's John Moriello does a mailbag column each Friday. Write to him at [email protected].