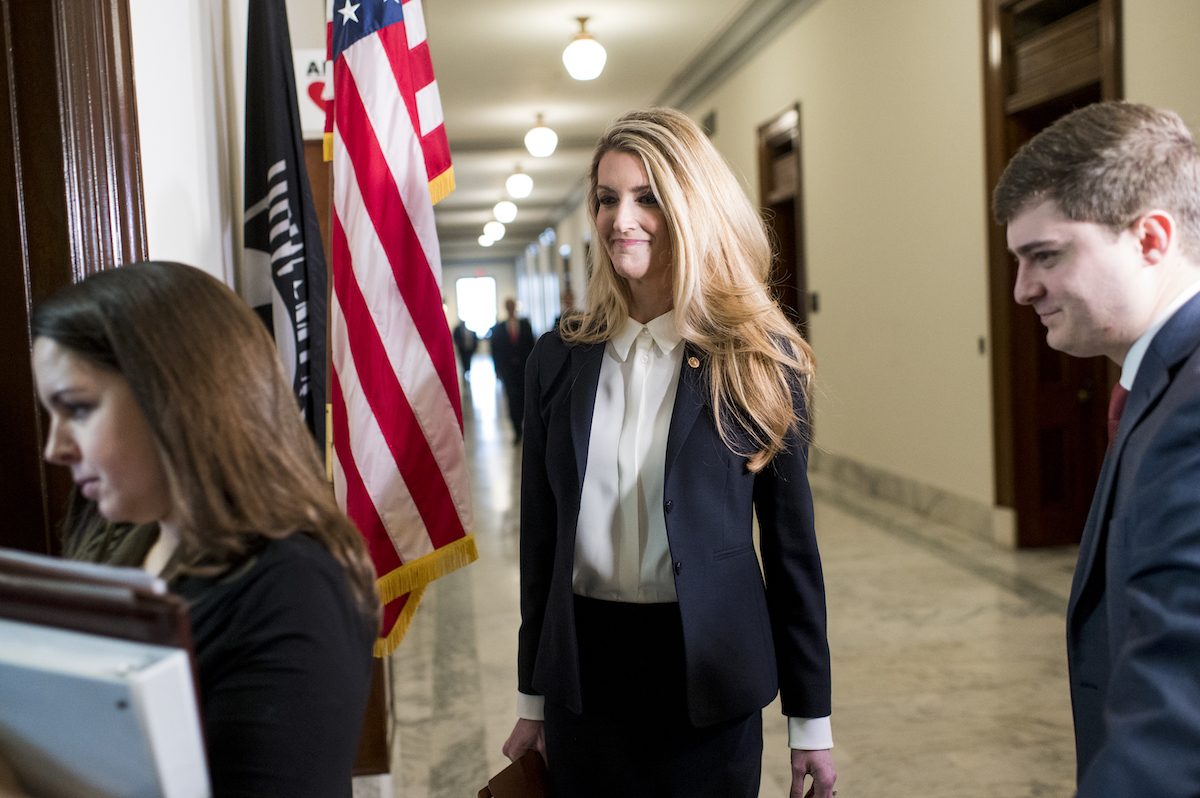 Kelly Loeffler vs. the WNBA: Everything You Need to Know
Kelly Loeffler keeps speaking out against the Black Lives Matter movement, despite most of the WNBA supporting the campaign.
The NBA gets most of the attention for its Disney World bubble; some people forget that the WNBA is going full steam. Even if the latter's living quarters are reportedly beyond horrible, another controversy is enveloping the league. Unfortunately, this kerfuffle starts with Kelly Loeffler, a U.S. Senator who happens to co-own the WNBA team, Atlanta Dream.
Loeffler took over the seat of retired Sen. Johnny Isakson earlier this year in Georgia. As the Republican has an ownership stake in the Dream, her personal politics reared its head. Loeffler keeps speaking out against the Black Lives Matter movement, despite most of the WNBA supporting the campaign.
What has Kelly Loeffler said about Black Lives Matter?
Loeffler thinks the Black Lives Matter movement is too divisive when it comes to WNBA fans. Recently, she told ESPN: "I think a lot of people feel that they may not have a place. They may feel excluded from this sport and other sports that make them feel like American values aren't at the core of what we're doing here."
This comment and others denouncing the political aspects of BLM created a huge wave of criticism from nearly every WNBA player. With many African-American players in the league, this is not settling well with them. And all non-black players are in concert with support, including showing outward signs of opposition to Loeffler.
Recently, many of the players on the Atlanta Dream came to play with t-shirts noting "Vote Warnock," the Democratic opponent to Loeffler in Georgia this November.
NBC reported Loeffler lashed out at the players for this, saying: "This is just more proof that the out of control cancel culture wants to shut out anyone who disagrees with them. It's clear that the league is more concerned with playing politics than basketball."
What have WNBA players said about Kelly Loeffler?
The above t-shirts worn by the Atlanta Dream said everything without having to say anything. However, players are on record as trying to create an accord with Loeffler, no doubt a challenge when addressing the team owner.
In a tweet, Renee Montgomery, a former Dream player, said: "I would love to have a conversation with [Loeffler] about the matter." This is proof that the players are not out to seek war against Loeffler and instead create some kind of political understanding.
Montgomery, being African-American, even wrote a letter to Loeffler warning her not to be on the wrong side of history. Yet, when Loeffler demanded the team wear the flag on their shirts rather than BLM messages, the WNBA Team Players Association tweeted: "E-N-O-U-G-H! O-U-T!"
Other WNBA players continue to speak out, reports ESPN, including Las Vegas Aces player Angel McCoughtry. She said: "As far as Kelly is concerned, I think that right now, she has not reflected what the Dream logo stands for. If she really did have [problems] with LGBTQ or Black Lives Matter, I don't think she would have had us players in her home."
Will Kelly Loeffler sell her stake in the team?
Loeffler keeps saying she has no intention of giving up her co-ownership with the Atlanta Dream. Pressure is mounting for her to sell the team to someone else so the political bickering can quell through the season.
From Loeffler's perspective, she plans to stay defiant. She claims she still funds the team while working as a senator. Loeffler further explained to ESPN: "They can't push me out for my views. I intend to own the team. I am not going."
And so a major political showdown is now underway that somehow has not ruined any WNBA games during this unusual year. Will she sell if she loses the election in November? Perhaps not, though the players will clearly continue to preach that the Black Lives Matter movement is profoundly more important than Loeffler claims it is.