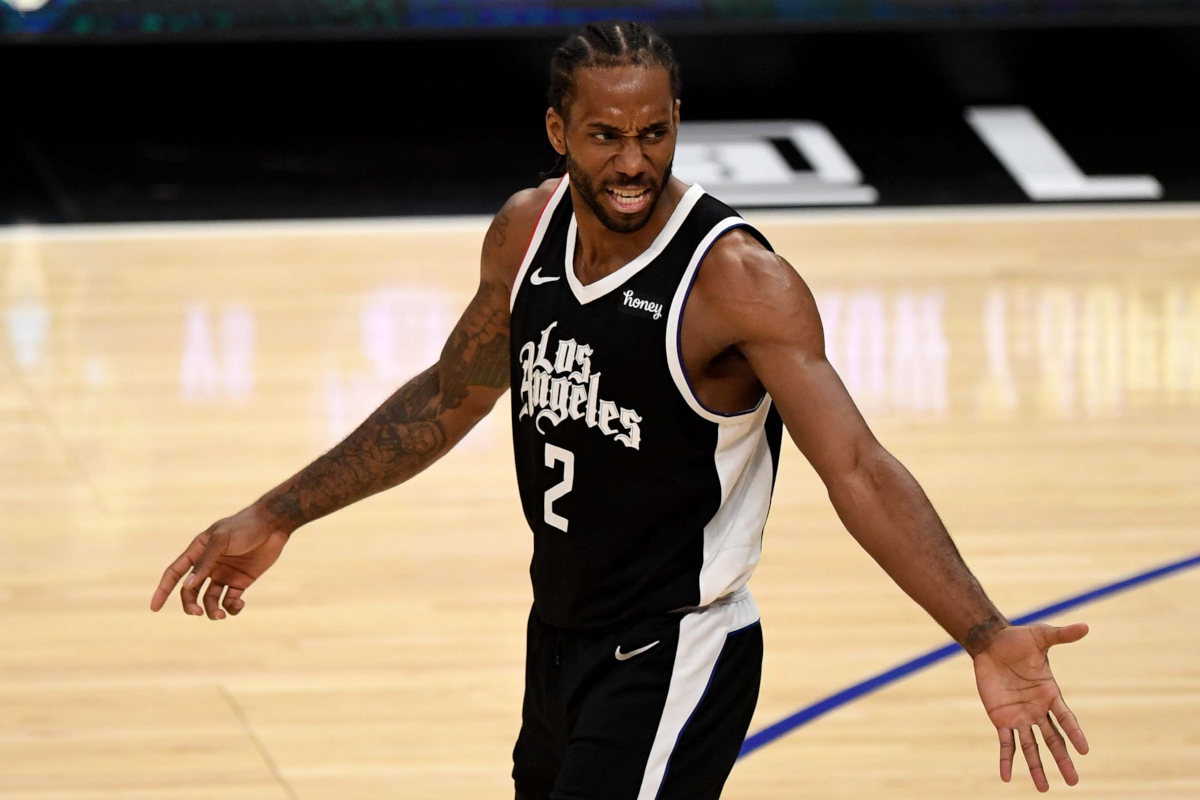 Kendrick Perkins Fires a Shot at Kawhi Leonard: 'Let LeBron James Do Some Stuff Like That and … People Going to Media and Kill Him'
Kawhi Leonard has reportedly agreed to return to the Los Angeles Clippers. Finally. The two-time Finals MVP is taking heat for dragging things out once again and a recent story about his 2019 free agency doesn't paint him in a very good light, either.
While there are reports that Kawhi Leonard will remain with the Los Angeles Clippers, the talented-but-brittle two-time NBA Finals MVP is taking heat for dragging his free-agency process out again. Leonard opted out of the final year of the deal he signed with the Clippers in 2019. LA was the favorite to retain him.
But as other free agents flew off the board as soon as the negotiating period opened on Aug. 2, Leonard waited. It is like what he did in 2019 when he was one of the last high-profile free agents to sign. Some NBA observers wonder why Leonard gets a free pass when other players wouldn't.
Kawhi Leonard's free agency in 2019 strung several teams along
Kawhi Leonard was the reigning Finals MVP when his contract with the Toronto Raptors expired in 2019. While superstar free agents Kevin Durant and Kyrie Irving quickly committed to the Brooklyn Nets, Jimmy Butler headed to South Beach, and Kemba Walker chose Boston, Leonard was deliberate.
He talked to both LA teams, and he listened to the Raptors' pitch. Days went by with no movement from Leonard. It wasn't until July 6, 2019, that the Clippers got a commitment from Leonard. They only got it after agreeing to acquire Paul George.
Looking at the plight of the Raptors, some of the talent drain happened because the president of basketball operations, Masai Ujiri, kept his powder dry. But while he waited for a train that never came, the market dried up. That's a situation from which the Lakers can recover. Toronto does not have that luxury.
Kendrick Perkins unloads on Leonard
There are reports Kawhi Leonard manipulated Russell Westbrook in 2019. According to Ramona Shelburne of ESPN, Leonard pitted two LA natives against each other. He spoke to Westbrook about joining him with the Clippers. Then he told George he'd rather play with him.
Kendrick Perkins, also of ESPN, put Leonard on full blast.
"Kawhi Leonard is a guy that throws stones and hides his hand. We have been letting him off the hook for too long, and he's the guy that flies under the radar and has been doing sneaky stuff. Just because he's Kawhi, we don't address it.

"We're looking at this situation with him and Russell Westbrook. This is supposed to be a homie; this is a confidential conversation. You don't use this information or ignore this brother's call to lure Paul George to come to the Clippers. Let LeBron James do some stuff like that and watch out. People going to (the media) and kill him."

Kawhi Leonard
Leonard got some criticism in 2017–18 when he maintained his quad injury was too severe for him to play for the San Antonio Spurs. After appearing in only nine games, San Antonio dealt Leonard to the Raptors the following offseason.
Seven-time NBA champion Robert Horry told ESPN's The Jump that he agreed with Perkins for a different reason.
"As a Clipper fan, I would be mad at Kawhi. With him sitting back, waiting and trying to see what other guys are getting and see what he wants to do is not fair to the organization."

Robert Horry
Stringing teams along and using other NBA stars is not a good look for The Claw.
Clippers are keeping Kawhi Leonard, but with a delay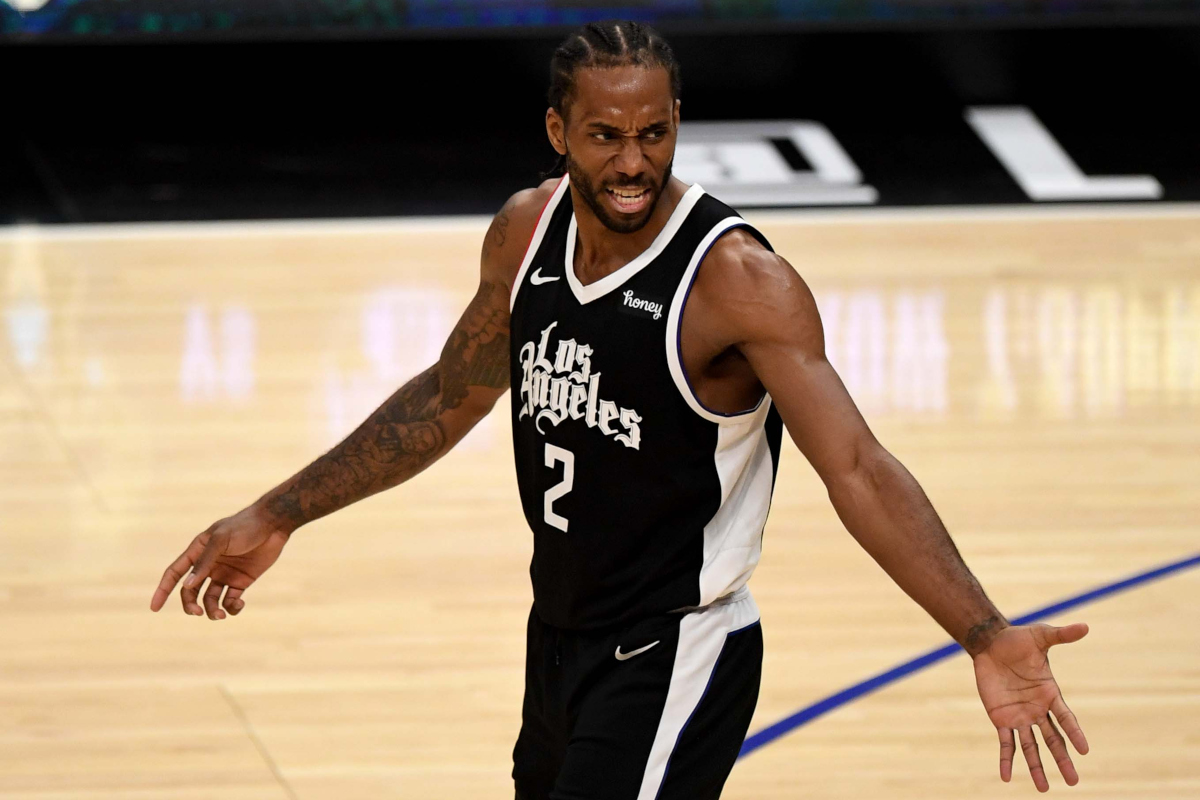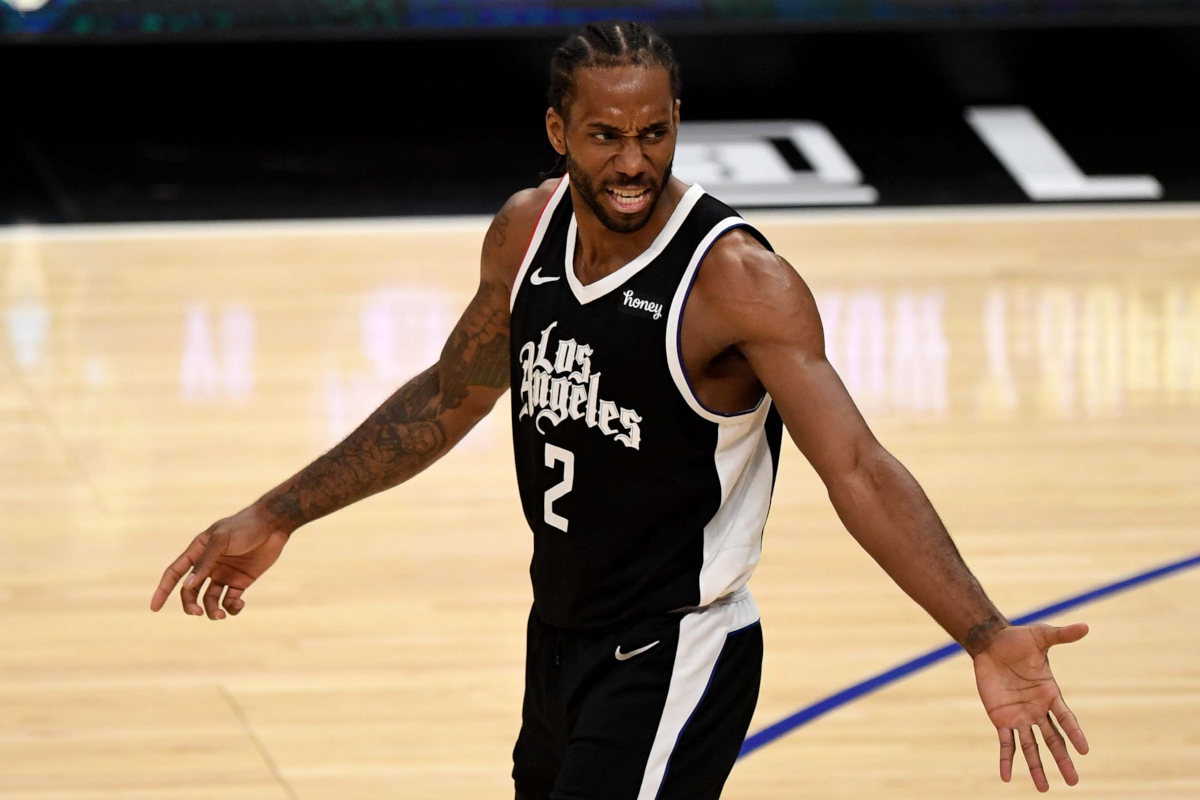 According to Chris Haynes of Yahoo Sports, Kawhi Leonard has agreed to return to the Clippers. The sides were still hammering out the terms. Leonard's decision came on the fifth day of the free agency period and just after the moratorium on making deals official has expired.
He is at least partially damaged goods at this point. Leonard had surgery to repair a partially torn ACL in July. Without a timetable for his return, the assumption is he will miss at least a significant chunk of next season.
Meanwhile, the Clippers have had a quiet free agency period to this point. They did agree to re-sign veteran Nicolas Batum and have reportedly come to terms to keep Reggie Jackson, who revived his career in the playoffs.
There's no question Leonard is one of the elite two-way players in the NBA. He's a two-time Defensive Player of the Year and has made seven All-Defensive teams in his 10-year career to go with five All-NBA berths.
But he gives off a "me-first" vibe, especially in light of the latest reports. Availability is a crucial ability for an athlete, and Kawhi Leonard consistently comes up short there. Perkins is right. If this were LeBron James, we'd see a much different reaction.
Historical information courtesy of Basketball Reference.