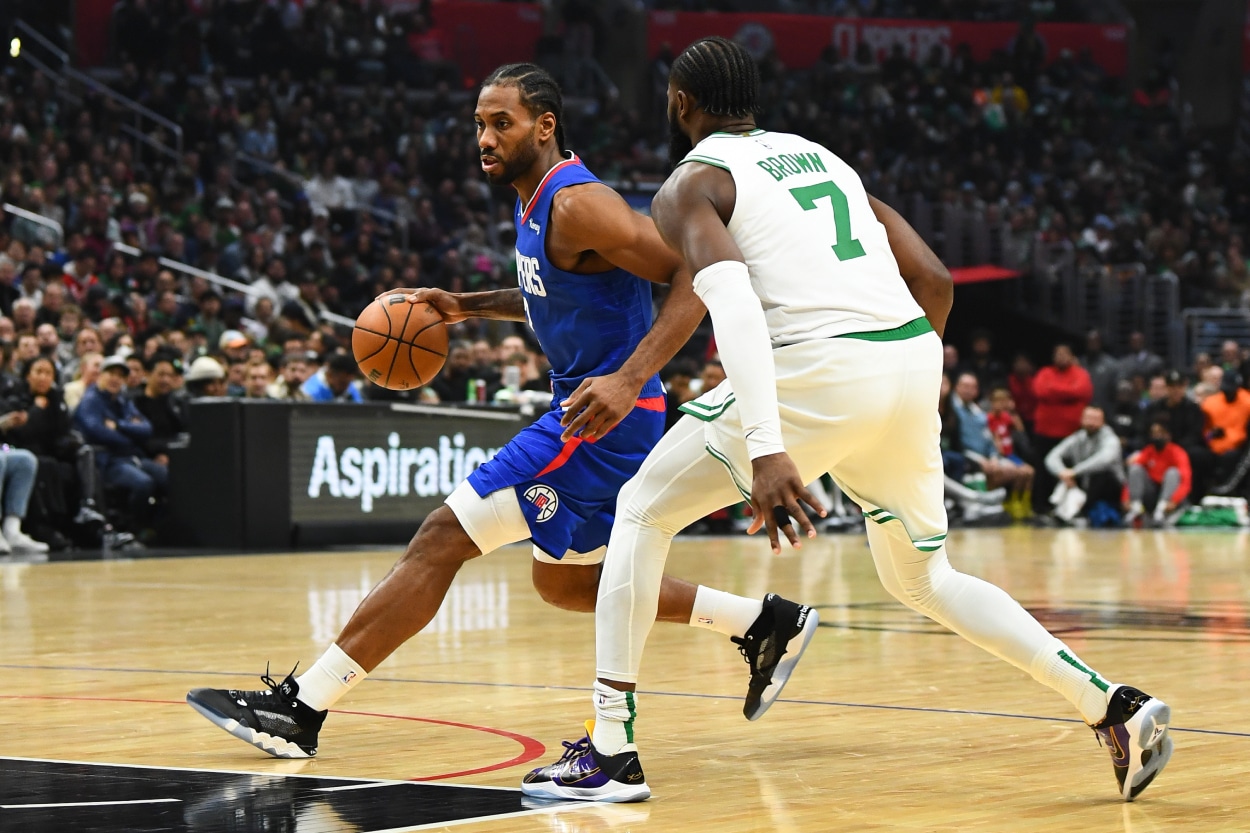 Kendrick Perkins Gets Carried Away With His Criticism of Boston Celtics Coach Joe Mazzulla's Comments
Kendrick Perkins had a poor take when analyzing Boston Celtics coach Joe Mazzulla's comments after Monday's loss to the Clippers.
Former Boston Celtics center Kendrick Perkins used to get paid to get physical with opponents. Now he gets paid to talk as a media personality.
Just as he was never afraid to confront an opposing center in the paint, he's not afraid to give his opinion. After the Celtics dropped their second straight game on the road Tuesday, Perkins might have gone a little overboard with his criticism of head coach Joe Mazzulla and his postgame comments.
The Boston Celtics head into Tuesday's matchup with the Lakers on a two-game losing streak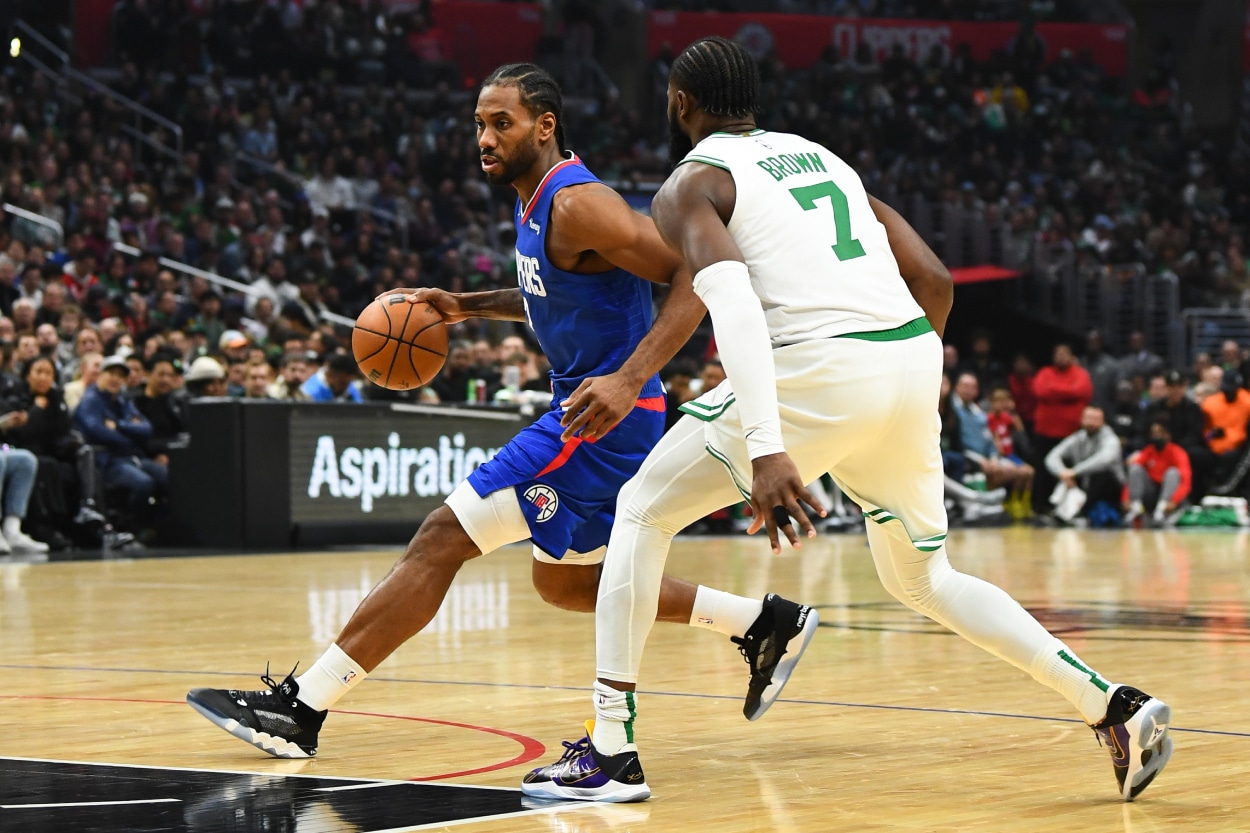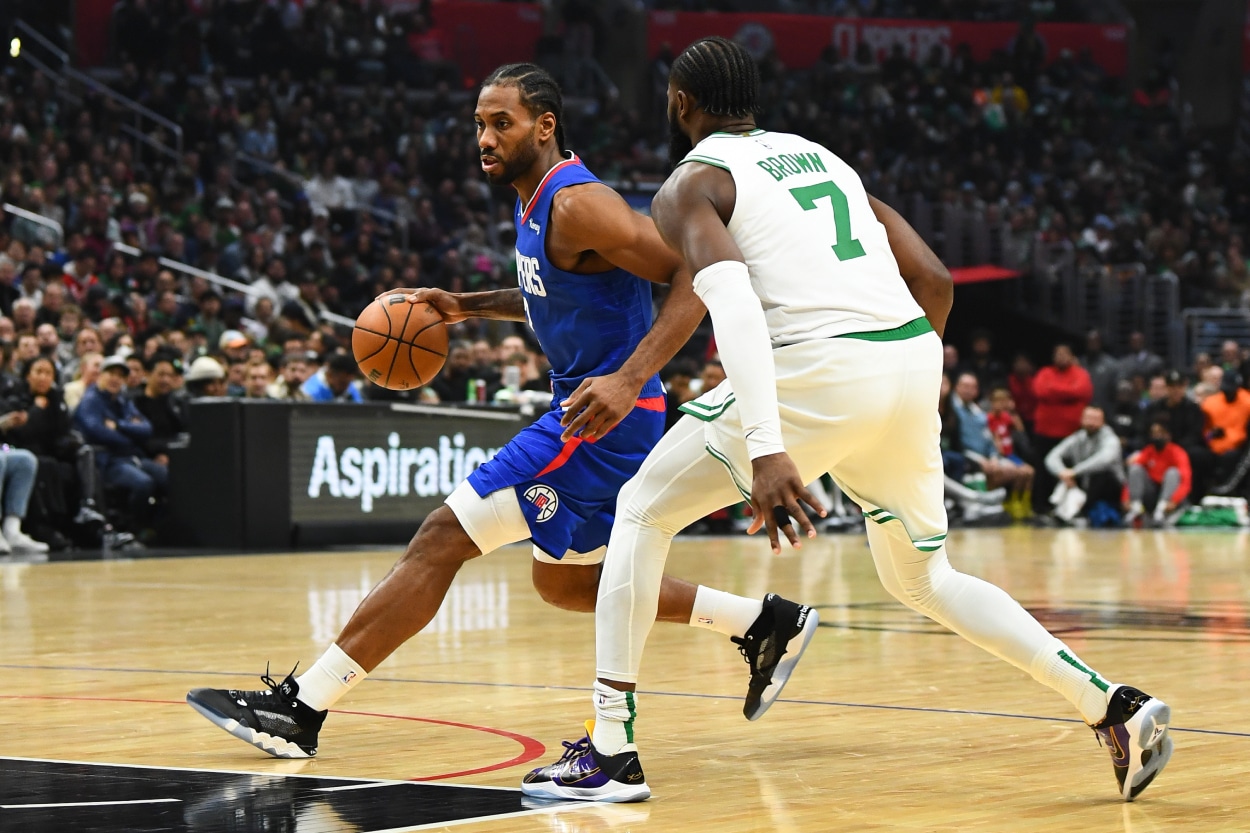 The Celtics end their six-game road trip Tuesday night with a meeting against the Los Angeles Lakers. Boston is coming off two straight blowout losses suffered at the hands of the Golden State Warriors and the Los Angeles Clippers.
Despite the two losses, the Celtics still have the best record in the NBA at 21-7. After Monday's 113-93 loss, Mazzulla played it cool and hinted that losses can sometimes help keep things in perspective. One reporter asked Mazzulla if losses can be good.
"I think constantly keeping perspective is good in the long run," Mazzulla said postgame, "with the understanding that it's a long year, and you're going to have ebbs and flows.
"Everytime you lose a game, it can't be like the end of the world. Yeah, it sucks to lose, but at the same time we have to figure out what we're doing well and how we can get better. It's a long year."
The Lakers will try to hand the Celtics their third straight loss, but they have their own problems. LA got off to a rough start to the season and still struggles to find consistency. The Lakers enter Tuesday's game with an 11-15 mark.
Perkins had a problem with Mazzulla's comments
Perkins took issue with Mazzulla's seemingly harmless comments. Mazzulla understands no NBA team is going undefeated and said losing a game isn't life or death. He suggested that losing can help a team find and fix its flaws.
Perkins jumped on Mazzulla's comments during a Celtics postgame show.
"Let me address Joe Mazzulla for a second," Perkins said, per NBC Sports Boston. "I've been having high praise for him but it is the end of the world. When you're in the city of Boston and the state of Massachusetts, the city of champions, yeah, it is the end of the world.
"When you have these prime-time matchups, and the world is watching and waiting to see what you're gonna do — if you're gonna get the best out of your players, if you're going to hold them accountable. This is a measuring stick.
"I'll tell you what. They got a game tomorrow against the Los Angeles Lakers. If Bron and AD go out there and do what Klay and Steph did, and what Kawhi and Paul George did, and the Celtics take a loss to the Lakers, Mazzulla will see what the end of the world feels like from the Boston fans.
"He's gotta realize the organization and the city and the legacy and the history that he is a part of. You gotta take these matchups personally. I know it's still a long season, but us, as a Celtics family and fan base, we're not trying to hear none of that."
Perkins' comments are a bit harsh, and it's quite absurd to think a loss to the Clippers and/or the Lakers is the end of the world. The Celtics lost in the NBA Finals to the Warriors last year, and it was far from the end of the world. In fact, that Game 6 loss motivated them into putting together the league's best record this year. These losses have only let the Celtics know that they are going to get each team's best performance every night, and they aren't going to be able cruise their way to another NBA Finals berth.