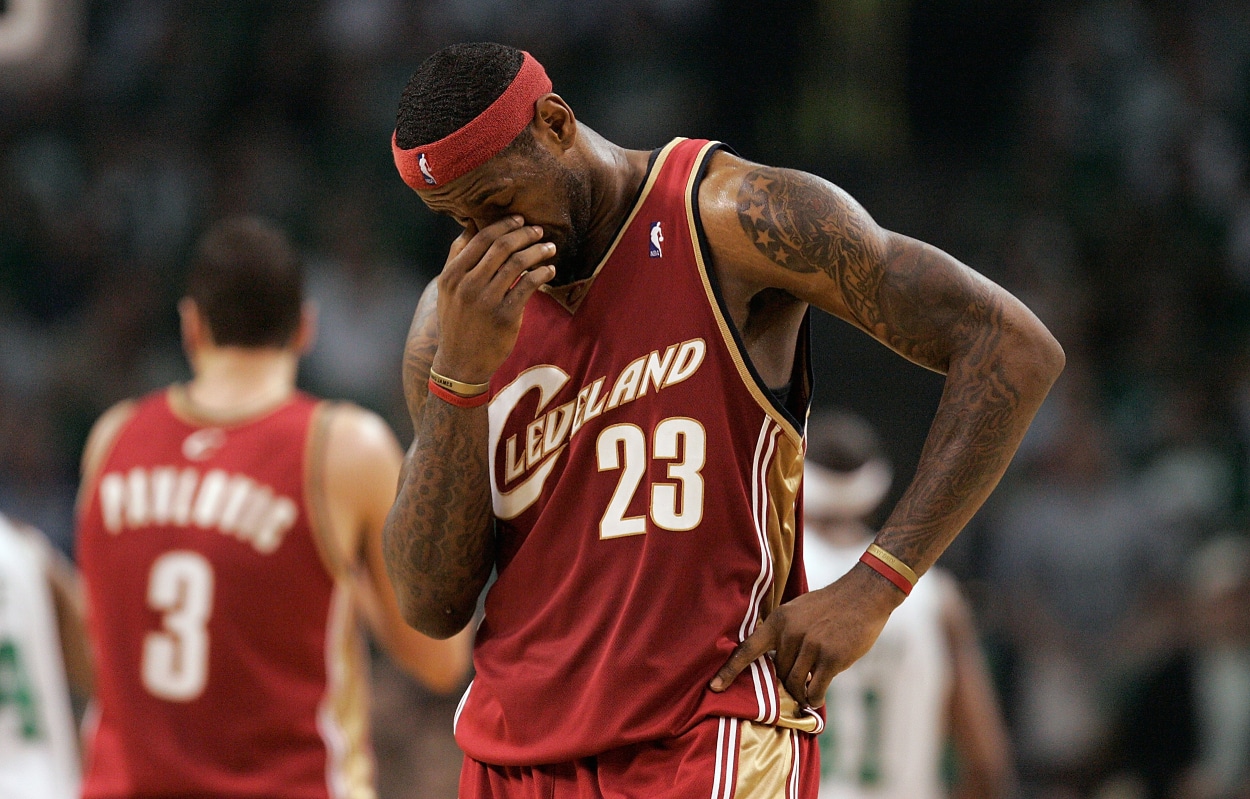 Kendrick Perkins Says He Prayed for LeBron James to Tear His ACL During Intense 2008 Playoff Series
LeBron James leaves all his opponents frightened. Kendrick Perkins was so afraid of The King he prayed for James to suffer an ACL injury during the 2008 playoffs.
All humans have to overcome frightening hurdles throughout their lives. For NBA players, going against LeBron James has been among their most terrifying challenges throughout the last two decades.
Kendrick Perkins knows that all too well.
Perkins, the former Boston Celtics big man who later played with James on the Cleveland Cavaliers, recently admitted he prayed for The King to go down during a 2008 playoff series.
Kendrick Perkins wanted LeBron James to suffer an injury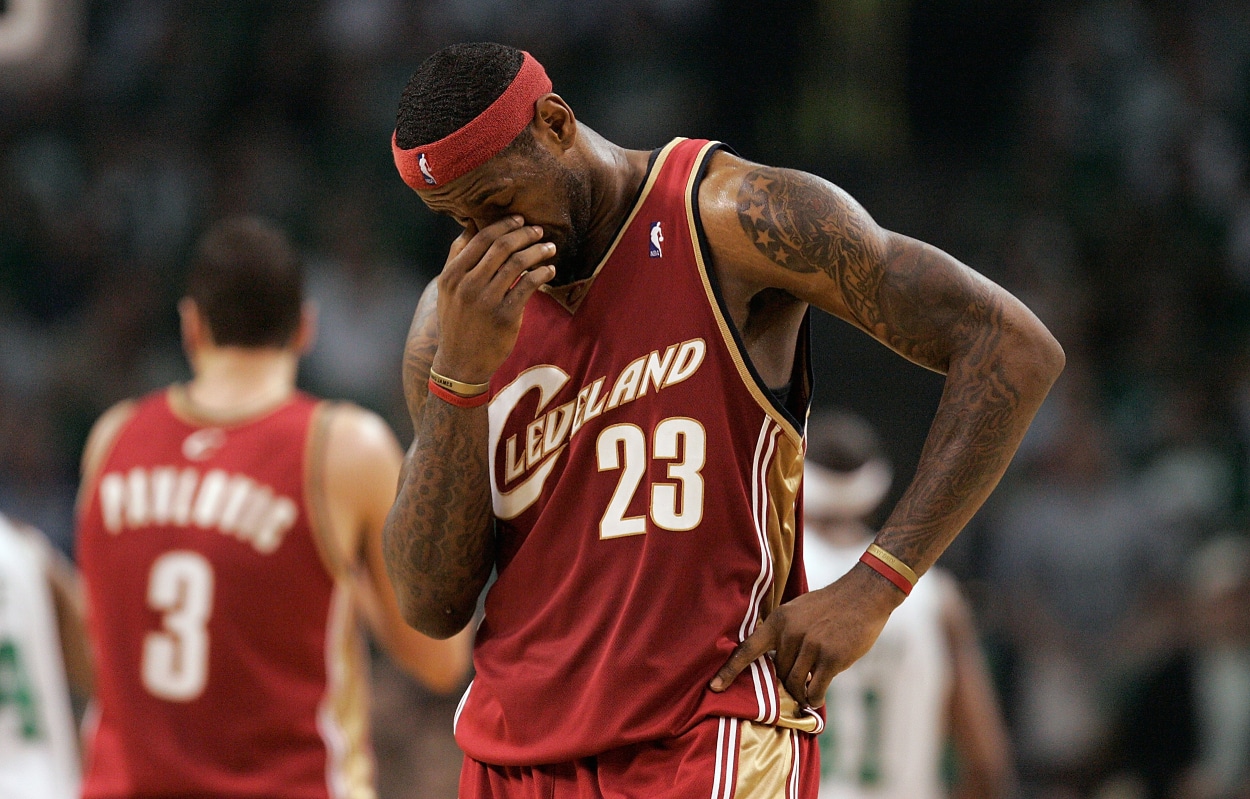 LeBron James and the Cavs, who had just reached the NBA Finals the season prior, took on the championship favorites, the Big Three Boston Celtics, in the 2008 Eastern Conference semifinals.
And it proved to be one of the most competitive matchups of that postseason.
Boston took a 2-0 lead against Cleveland, but James and the Cavs won Games 3 and 4 to tie it 2-2. The teams then split the next matchups and forced a Game 7.
Just like in every other game, the home team won the deciding contest. The Celtics defeated the Cavaliers 97-92 to advance to the conference finals. It was an all-time classic battle, as James dropped 45 points, and Paul Pierce had 41.
But before that game, Kendrick Perkins wasn't too high on his Celtics' chances.
"I was scared as hell going into that Game 7 against LeBron James, and this was the only time that I actually prayed that something happened to him at practice," Perkins said on a recent episode of The Old Man and the Three podcast. " … I was like, 'Let us get breaking news that LeBron has tore his ACL or something.' … That's how terrified I was of LeBron."
That's savage. Perkins explained that he saw a different look in James' eyes after seeing him throw down an emphatic dunk during Game 6.
"I seen it in his eyes because I was sitting on the bench," Perkins said. "… I kept saying to myself, I was like, 'Man, we're not getting past this motherf*****. He coming in here, and he gonna beat us. I can see it.' I was scared. I was like, 'This is just a different dude right now.'"
Perkins was correct, considering LeBron scored 45. But the Celtics luckily had Pierce on their side.
"If he could've got his ACL or whatever the injury was fixed the very next day and been okay, that's perfectly fine; as long as he didn't play against us," Perkins added. 
After getting past James and the Cavs, Boston went on to win the championship that season. Perk then later played with LeBron in Cleveland in 2014-15 and 2017-18, two teams that reached the NBA Finals.
Perkins' admission might seem pretty ridiculous, but considering how terrified James has left his opponents over the course of his career, can you blame him? He probably isn't the only player who has wished for LeBron's downfall.
And James has made those opponents pay more times than not.
Stats courtesy of Basketball Reference