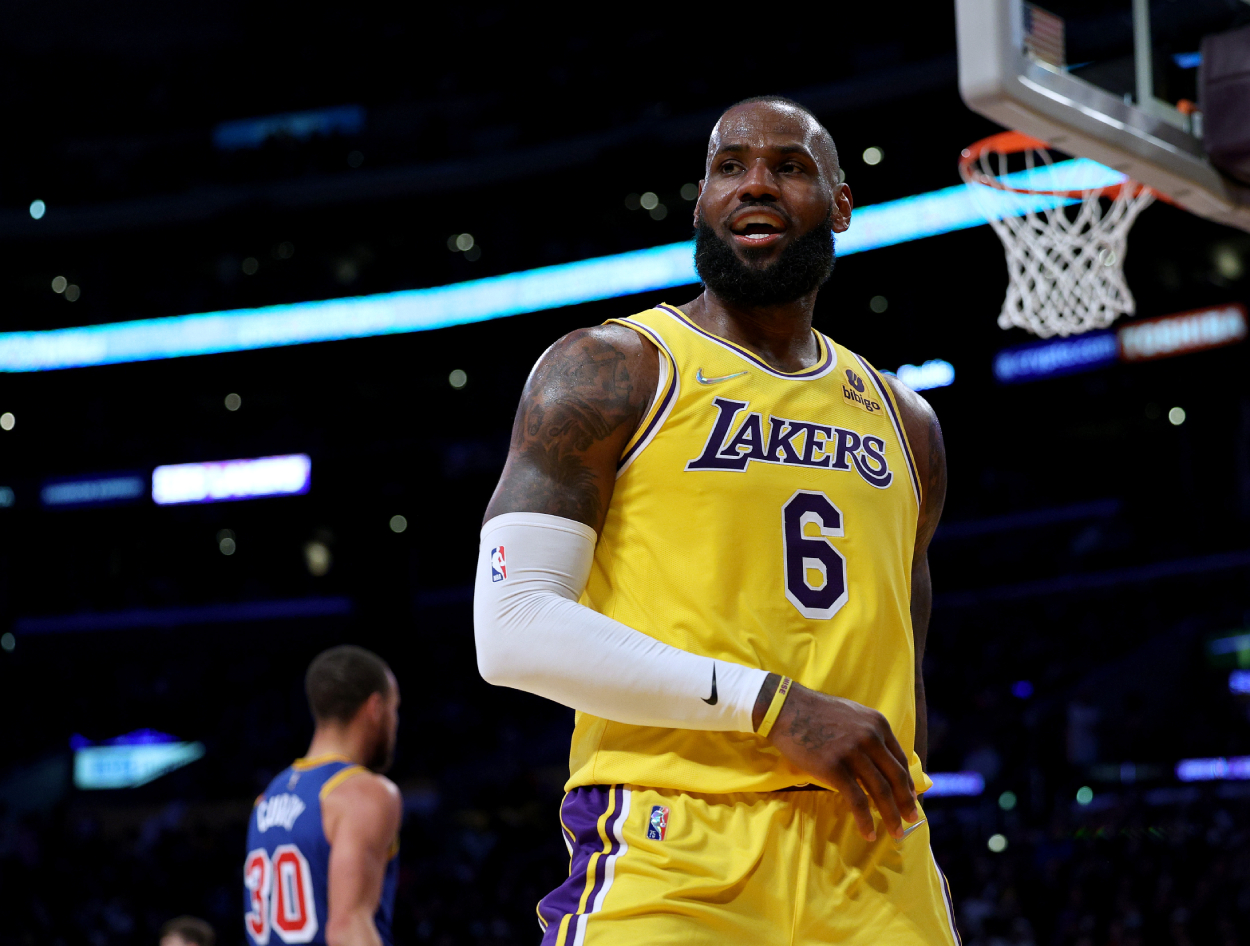 LeBron James Gives Profanity-Laced Response to Why He Still Plays so Much: 'I Feel Like Batman'
LeBron James is playing at an unreal level for the Lakers, despite being 37 years old. The King recently gave a profanity-laced response to why he still plays so much.
If you're someone still in your 20s or even your 30s, it probably feels like LeBron James has been dominating other basketball players your entire life. 
He just dropped 56 at 37 years old and is averaging his most points since he was 25. James is also playing in his most minutes per game since before joining the Los Angeles Lakers, averaging 36.8 a night.
So, why does LeBron still play so much despite being just a few years shy of 40? He recently gave a profanity-laced response to that question, highlighting why he's such a special player.
LeBron James is having an unreal season at 37 years old
The Lakers are struggling this season, but LeBron James, who always stays confident, is having a remarkable year.
He's averaging 29.4 points, 8.1 rebounds, and 6.2 assists. He's also shooting 52.2% from the field and 35.4% from three-point range.
The King is simply doing things we have never seen from someone his age, but he's playing 36.8 minutes per game, his most since 2017-18.
Why does he keep putting more mileage on his body when he's just getting older and older? He recently gave an interesting answer to that question.
LeBron: 'I feel like Batman, Black Panther, all of them'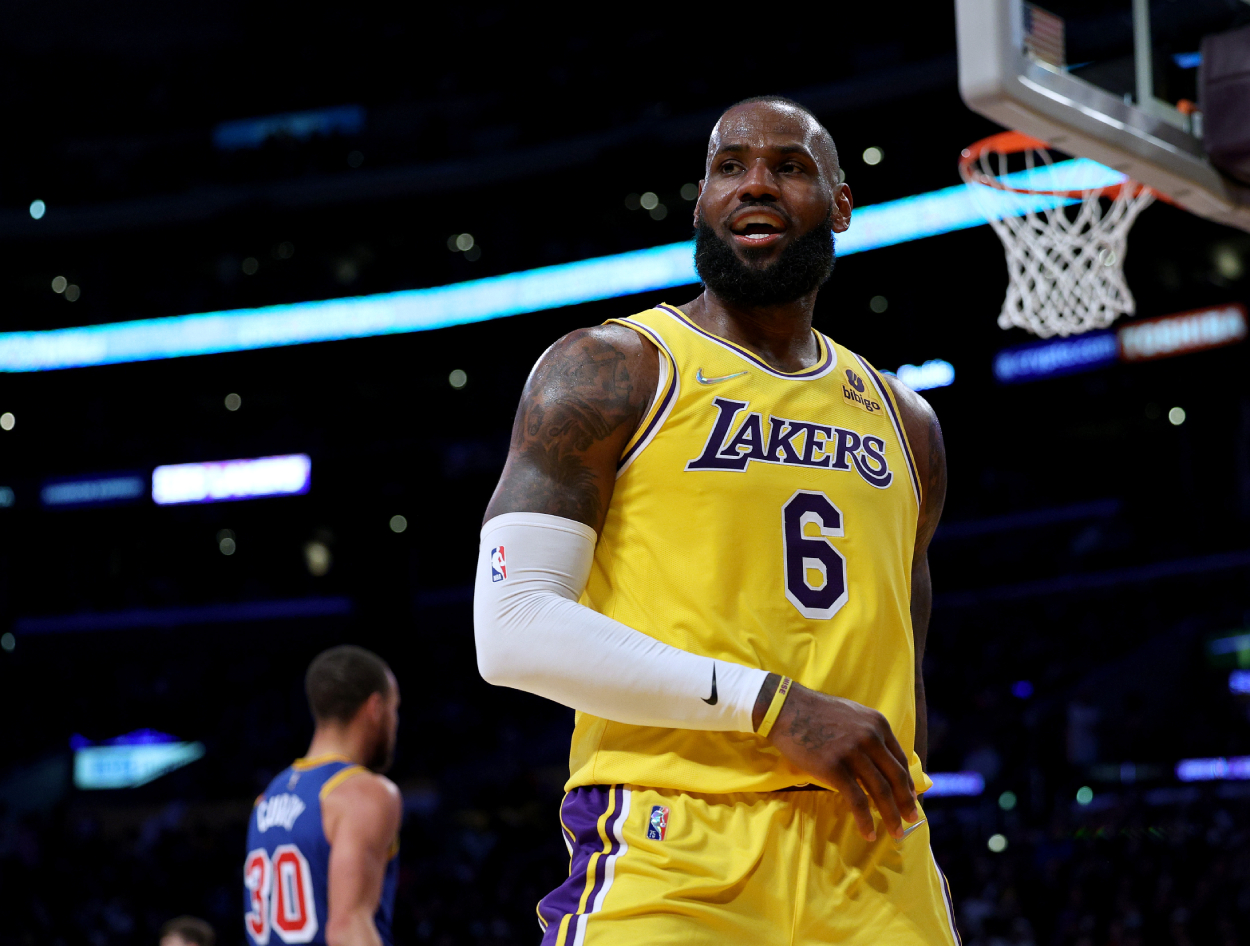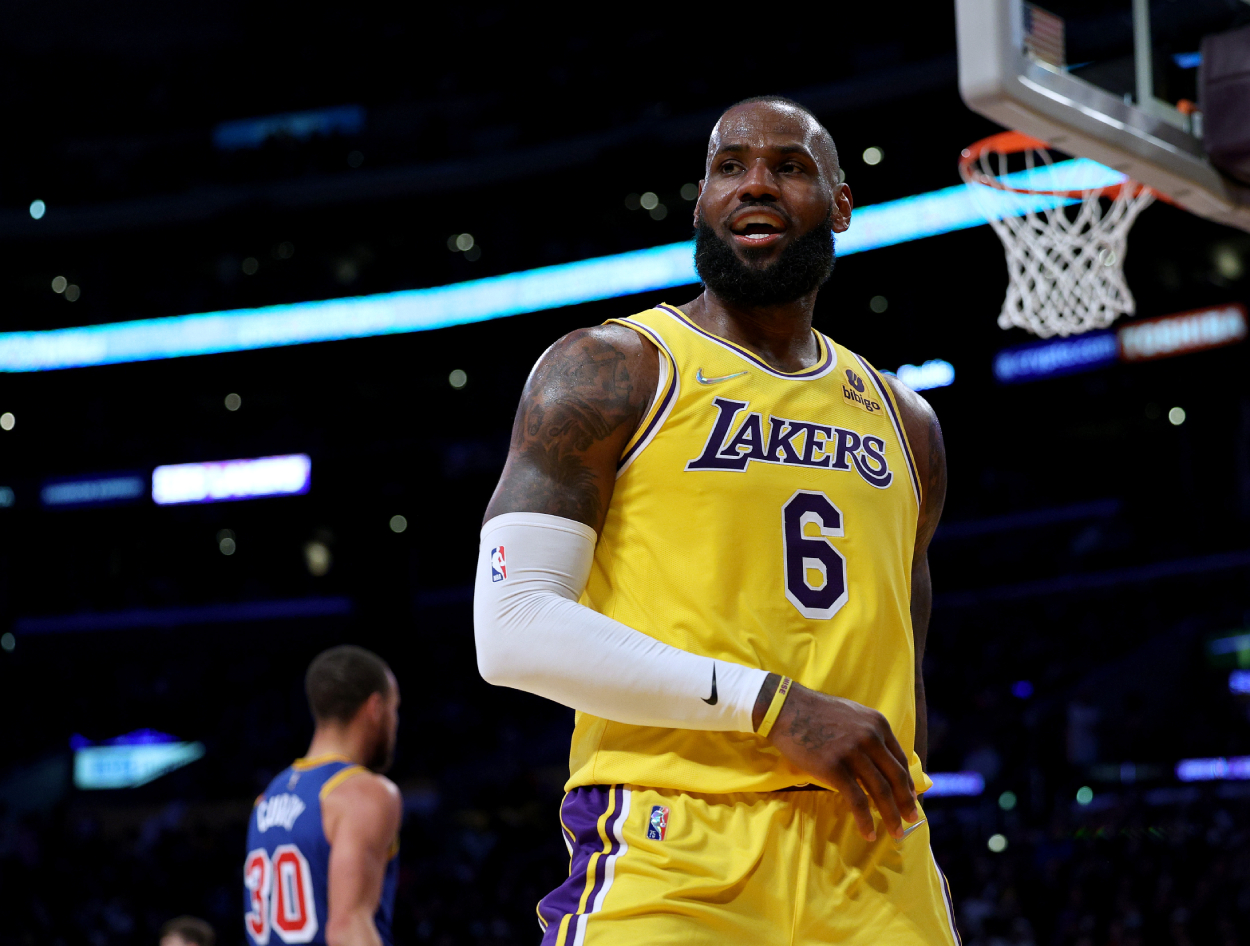 The NBA is in an era where players load manage so they don't aggravate an injury before the playoffs.
However, James doesn't like doing that.
"That bothers me; when I'm not able to be on the floor," he said on the March 4 episode of his show, The Shop. "I never know if it was that game or that city that a kid was coming to that was coming to see me, and I'm not playing in that game. … My coaches been trying to get me to sit down for a long time because they be wanting me to take off games, and I'm just like, 'I don't wanna do it.'"
So, why does he still have that hunger to play every game he can in year 19?
"I love competing; I love winning, I love just playing the game," James said. "I know at some point I ain't going to be able to play it no more – at that level. So, s***. I'm trying to squeeze as much juice out of this motherf****** orange as I can while I can. Why not? And I'm still good. If I was out there on some bulls***, like nasty-looking Bron, I'd be out. I'd been quit. But I'm still nice as f*** out there."
James added that every season he plays in feels "like a movie" to him.
"Every season is like a movie, and I'm living in it," LeBron, who starred in Space Jam 2 last summer, said. "I'm the star in the movie. It feels dope as s***. I feel like Batman, Black Panther, all of them."
LeBron James is proving he can do the unthinkable
There are obvious concerns about LeBron James playing so much at his age, but if he can still compete at an elite level, why not?
This season, James became the oldest player in NBA history to record 10 consecutive 25-point games, and he's also the oldest player to notch a 30-point triple-double. Arguably his most impressive feat, though, was that he became the older person in league history to have at least 55 points and 10 rebounds in a game when he recorded 56 and 10 against his old NBA Finals foe, the Warriors, on March 5.
It's not like James is doing all of this inefficiently, either. He's making over 52% of his shots this season, and he shot 61.3% in his 56-point performance against the Warriors.
Sure, LeBron James is an aging superstar. But he's doing things we have never seen a 37-year-old do before, so let him ball as long as he can.
Stats courtesy of Basketball Reference