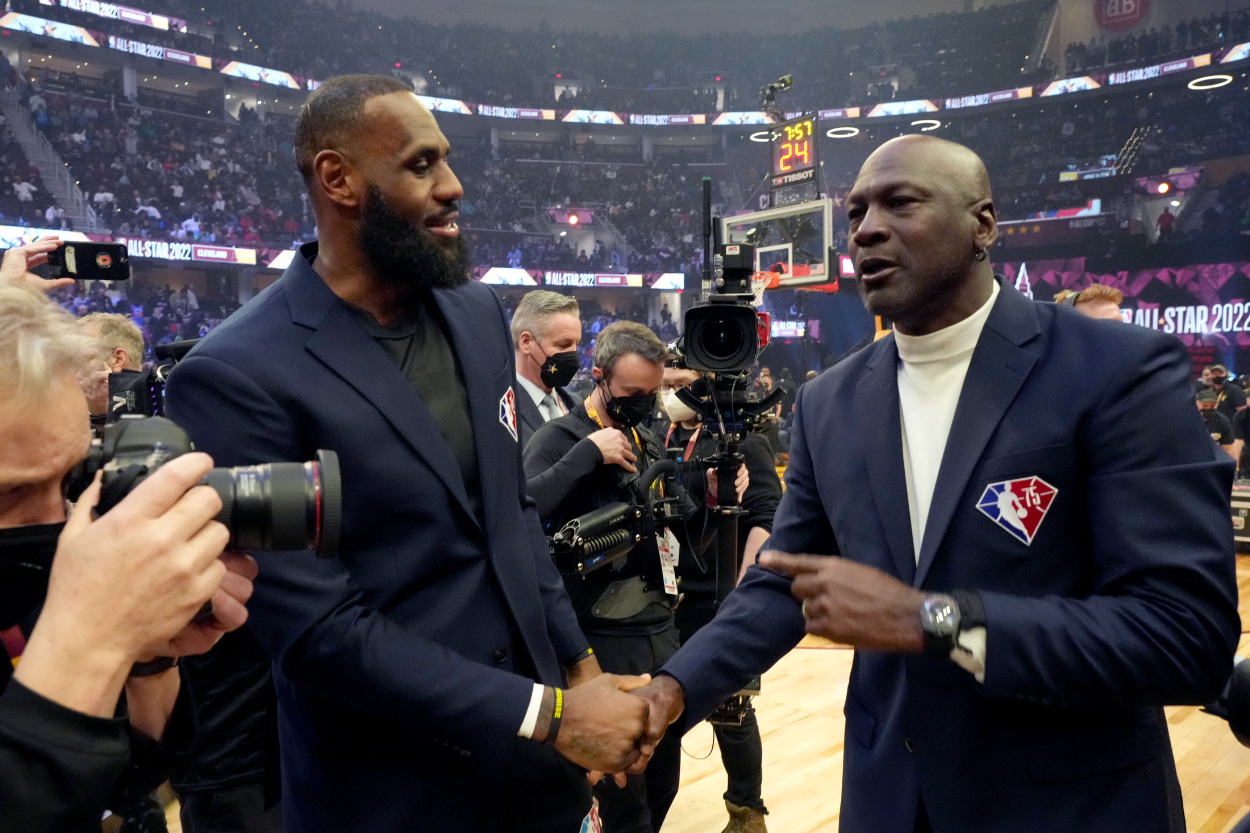 LeBron James Says He Felt Like the GOAT After Winning 2016 NBA Finals
LeBron James and Michael Jordan are the two main players in the GOAT debate, and James recently said he felt like the greatest ever after winning the 2016 NBA Finals.
The NBA GOAT debate is one of the most contentious in the world. If you go to a bar and tell a Michael Jordan fan that LeBron James is the GOAT, you better have the money to buy multiple beers because you're going to be there for a while. Some care about that argument just as much as they care about their children, if not more.
But what do the two men in question think?
We may never get their genuine, unfiltered opinions on the argument. However, James recently admitted that he felt he was the GOAT after one of his most remarkable accomplishments: the 2016 NBA Finals.
And if you watched that series, you can understand why he felt that way – even if you're a Jordan fan.
LeBron James solidified his standing in the GOAT debate in 2016
LeBron James has received Michael Jordan comparisons throughout his entire career, but he solidified his place in the GOAT debate with his performance in the 2016 NBA Finals.
While playing back home on the Cleveland Cavaliers, James led the Cavs to a second consecutive Finals appearance against the record 73-win Golden State Warriors. The Warriors jumped out to a 3-1 lead in the series, and the Cavs looked dead in the water.
However, James recorded a whopping 41 points, 16 rebounds, and seven assists in a Game 5 win before tying the series in Game 6 with 41 more points, eight rebounds, and 11 assists.
LeBron and the Cavs then did the unthinkable in Game 7, coming back and getting the win to clinch the championship – Cleveland's first in franchise history. James had 27 points, 11 rebounds, and 11 assists.
The win was the first time in Finals history that a team had ever come back and won after trailing 3-1. James' accomplishment was unimaginable, and he did it against a team that had won the most regular-season games ever.
For LeBron fans, the feat gave them more ammo for their GOAT debates. For James himself, it gave him the realization that he might be the greatest of all time.
LeBron James felt like the GOAT after winning the 2016 championship
Ahead of the 2022 NBA All-Star Game in LeBron James' old hometown, Cleveland, The King sat down for an interview with former NBA player and TNT analyst Kenny Smith.
Smith asked James, "What makes a GOAT?" And LeBron gave him an interesting answer.
"At that moment, I was like, 'I'm the greatest basketball player people have ever seen,'" James said of the 2016 NBA Finals, per TNT's Twitter. "In all facets. I can play the one through five; I can guard one through five. Did something that's never been done in the history of the sport. Teams that go down 3-1 were 0 for like 32 in Finals history. There's nobody ever coming out of that. And nobody gave us a chance. I just felt like, 'Ain't nobody better than me at this.' I felt like Jay-Z when he made The Blueprint."
That may seem like a confident borderline cocky statement, but the four-time Finals MVP did everything in that series. He scored, rebounded, dished to his teammates, and defended at a high level (The Block was arguably the greatest play in Finals history). He also did this against one of the NBA's greatest teams ever.
Michael Jordan never let his opponents take the Chicago Bulls to seven games in the NBA Finals, but he didn't have to face juggernauts like the Warriors. James did something no one had ever done, and you can't blame him for feeling like he's the GOAT.
LeBron isn't done writing his legacy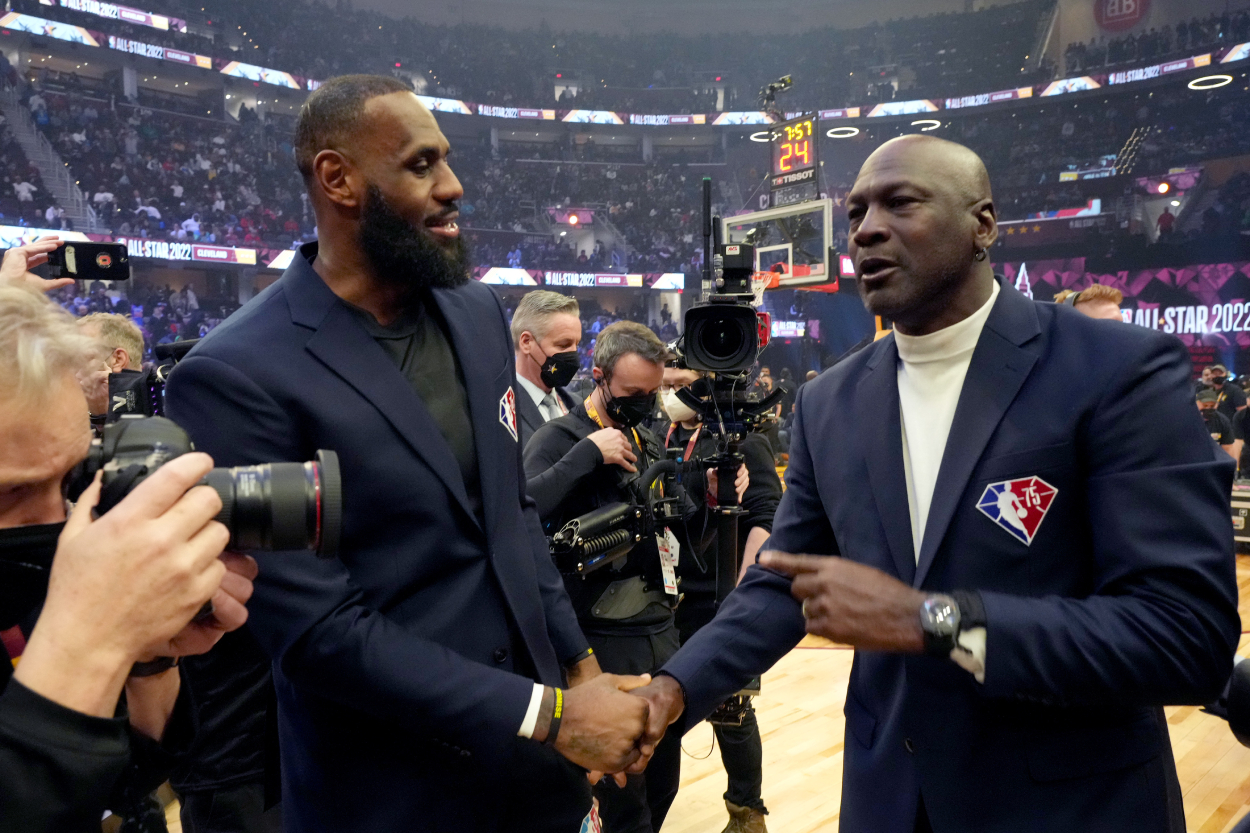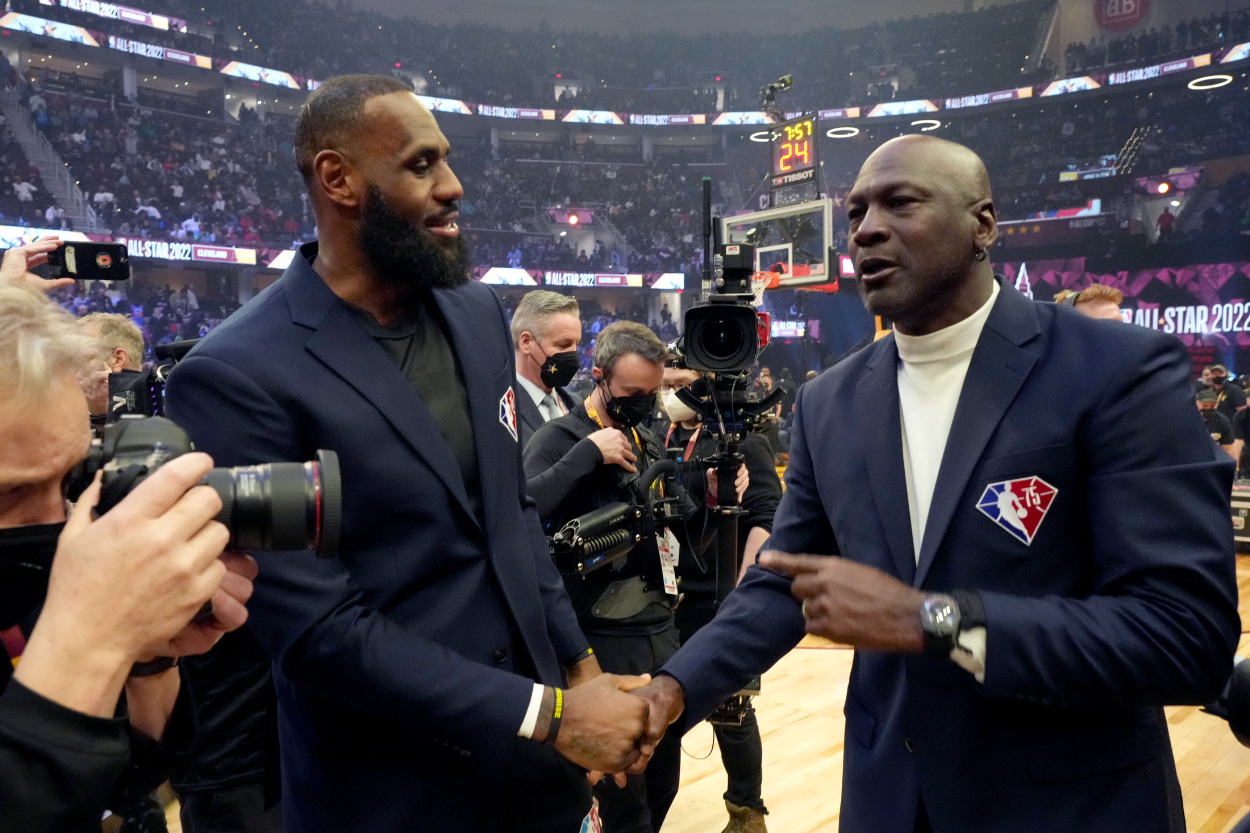 We're not going to sit here and explain why LeBron James is or isn't the GOAT. If you're reading this, your mind is likely already made up. Nothing I write is going to change it.
But we can all agree that James still has time to add to his GOAT argument.
The four-time NBA MVP is less than 2,000 points away from passing Kareem Abdul-Jabbar and becoming the league's all-time leading scorer. He's also in the top 10 in assists and steals. And despite being 37 years old, James has proven he still has a lot left in the tank. He's averaging 29.1 points this year, the most he has recorded since he was 25 years old.
He's not on a great team this season, but LeBron still has a lot of basketball left and is in an excellent position to win at least one more title either on the Los Angeles Lakers or another team. If he can win two more, he will tie Michael with six rings.
LeBron James might not be the unanimous GOAT. He probably doesn't even have the majority of the vote over Michael Jordan. But he isn't done writing his legacy and can only strengthen his standing in the debate over the next few years.
Stats courtesy of Basketball Reference