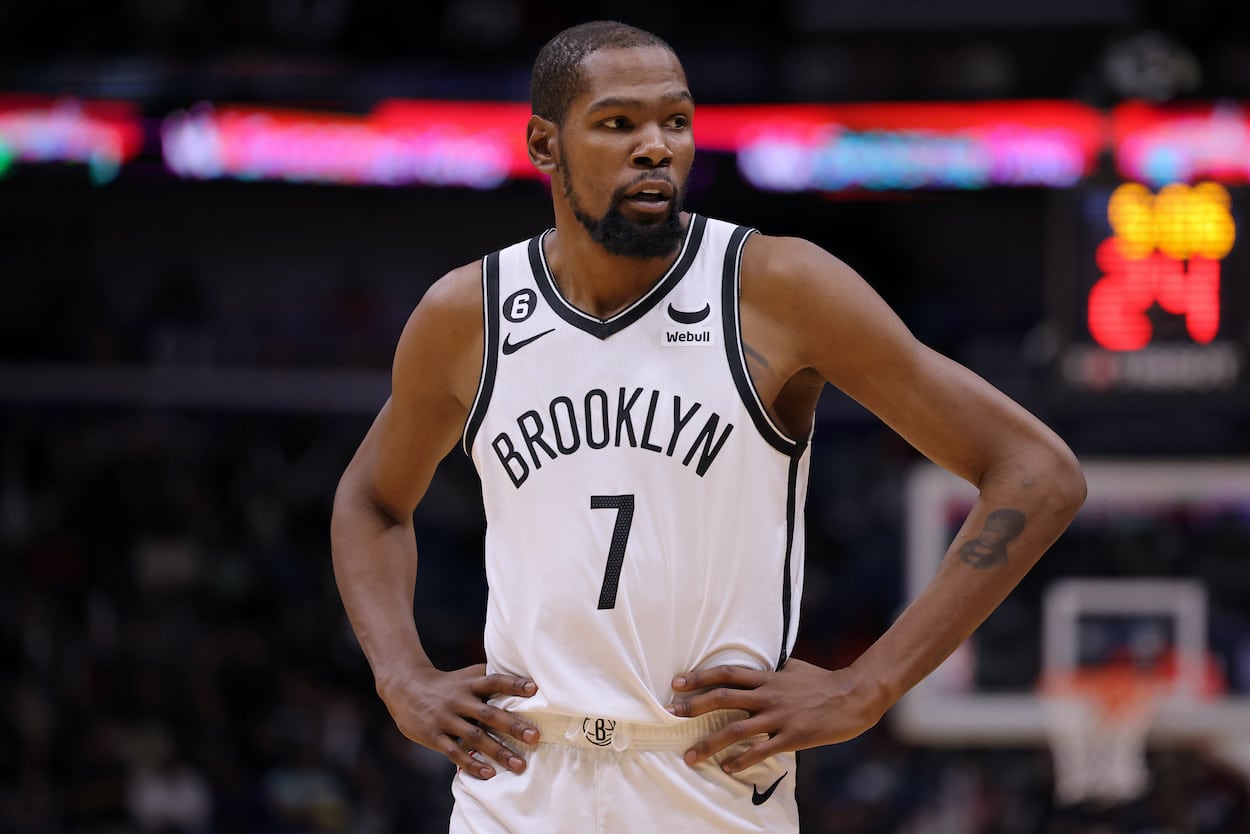 Kevin Durant Contract: How Many Years Are Left on His Deal and How Much Do the Suns Owe Him?
The Suns traded for Kevin Durant at the perfect time.
In one of the most explosive Woj bombs in recent memory, news broke late Wednesday night that the Phoenix Suns were nearing a blockbuster trade to acquire Kevin Durant from the Brooklyn Nets. Sure enough, the deal became official a few minutes later, and the Suns immediately lept up the odds board to become the new favorites to win the Western Conference.
Phoenix pulled the trigger at the perfect time, too, as Durant is only in his first year of the massive contract extension he signed in 2021. So, how much money is left on KD's contract, and how many years do the Suns have control of the future Hall of Famer?
Kevin Durant trade: Suns land superstar in blockbuster deal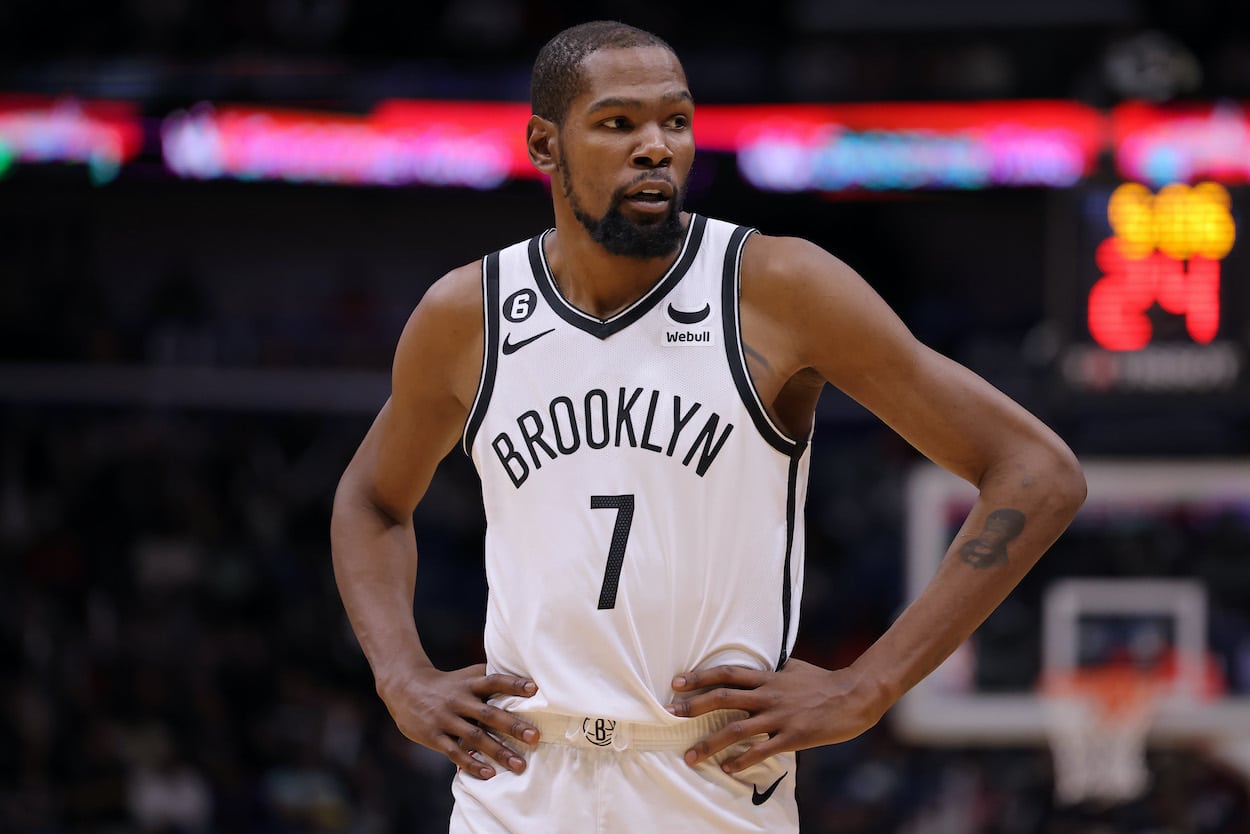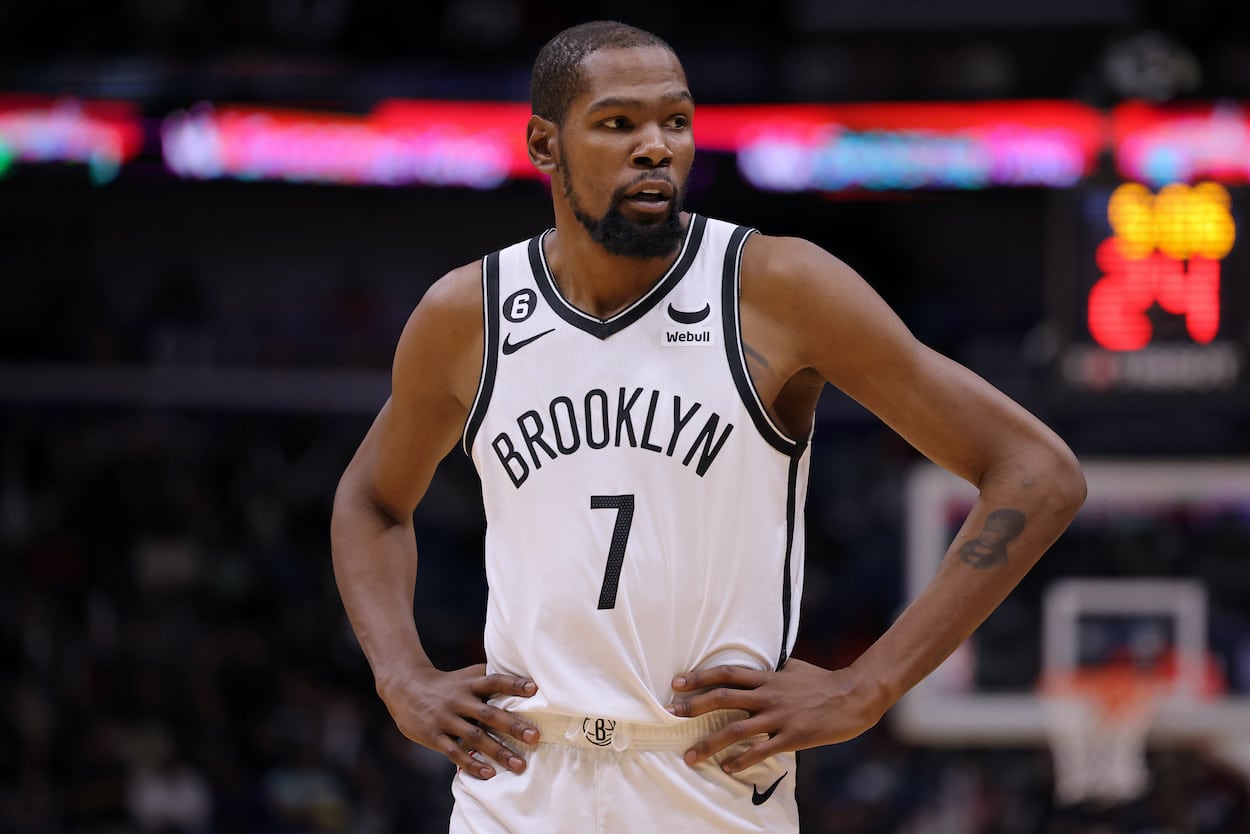 Just when we thought the 2023 NBA trade deadline was going to be a quiet one, mayhem broke out on Wednesday night. First, the Los Angeles Lakers got rid of Russell Westbrook for a package of D'Angelo Russell, Malik Beasley, and Jarred Vanderbilt. Then, after most NBA fans had already gone to sleep, the Suns struck a deal with the Nets to land Kevin Durant. Adrian Wojnarowski of ESPN was the first to report the trade in a tweet.
According to Woj, Phoenix is sending Mikal Bridges, Cam Johnson, Jae Crowder, four unprotected first-round picks (2023, 2025, 2027, and 2029), and a 2028 pick swap for Durant and T.J. Warren.
It's a hefty price to pay, sure, but it'll be more than worth it if Durant is able to lead the Suns to their first NBA title in franchise history.
Kevin Durant contract: How many years do the Suns have control?
The Suns couldn't have picked a better time to trade for Durant. The 13-time All-Star signed a four-year extension worth $194 million in 2021, and that deal just kicked in this season. So, KD will be under contract with the Suns for the rest of the season and three more years after that before becoming a free agent in 2026.
Durant is due $42.9 million this year, which is cheaper than it sounds for a player of his caliber. He'll be due $46.4 million in 2023, $49.9 million in 2024, and $53.3 million in 2025.
As long as Durant doesn't demand another trade, the Suns will get four postseason runs out of one of the most talented scorers to ever live.