Here's Who Kevin Durant Believes Are the Greatest NBA Players of All Time
Kevin Durant is one of the best players in the NBA and has been for a few years. The two-time NBA Finals MVP with the Golden State Warriors recently appeared on a podcast hosted by Quentin Richardson and Darius Miles. During the interview, Durant revealed who he feels were the top five NBA players of all-time. Let's look at Durant's list and see if any surprises made the cut.

5. Magic Johnson
Magic Johnson is arguably the greatest point guard to ever play the game. He won five championships during his time with the Lakers, and he made 12 All-Star teams. He finished his career averaging 19.5 points, 11.2 assists and 7.5 rebounds per game.

Standing at 6-foot-9, he was one of the hardest players to defend in the NBA. Although their games didn't have many similarities, it is clear to the casual fan why Kevin Durant would include Johnson in his top five.

4. Hakeem Olajuwon
Hakeem "The Dream" Olajuwon was one of the most unguardable players in the league during his career. His Dream Shake was an iconic NBA move that allowed him to score at will. He was a fiery competitor and also excellent on the defensive end of the floor.

He averaged 21.8 points and 11.1 rebounds per game during his Hall of Fame career. He also led Houston to back-to-back championships in 1994 and 1995. Those two years were the years that Michael Jordan did not play in the league while pursuing baseball.

Fans can only wonder how those matchups would have gone if Jordan hadn't left Chicago. Regardless, Olajuwon was a two-time Defensive Player of the Year, two-time NBA Finals MVP, and 1994 league MVP.

In terms of accolades, Olajuwon and Kevin Durant aren't too different. Each has one league MVP and two NBA Finals MVP awards, and both made their respective All-Rookie teams.

3. Shaquille O'Neal
Kevin Durant must have a thing for centers. He put Hakeem Olajuwan on his Mount Rushmore, and now Shaquille O'Neal makes the cut.

The Big Aristotle was a physical marvel when he entered the league in 1992. We all can wonder why he wasn't on the Olympic Dream Team (Christian Laettner made it instead), as his dominance in the paint would have been hard for any international player to stop.

O'Neal won four championships during his career, including a three-peat with the Los Angeles Lakers. He put up 23.7 points and 10.9 rebounds per game for his career, and he also won the MVP award in 2000.

When you look at players from a talent perspective, as Durant did when naming his top five, it's clear to see why he has Shaq at number three.

2. Kobe Bryant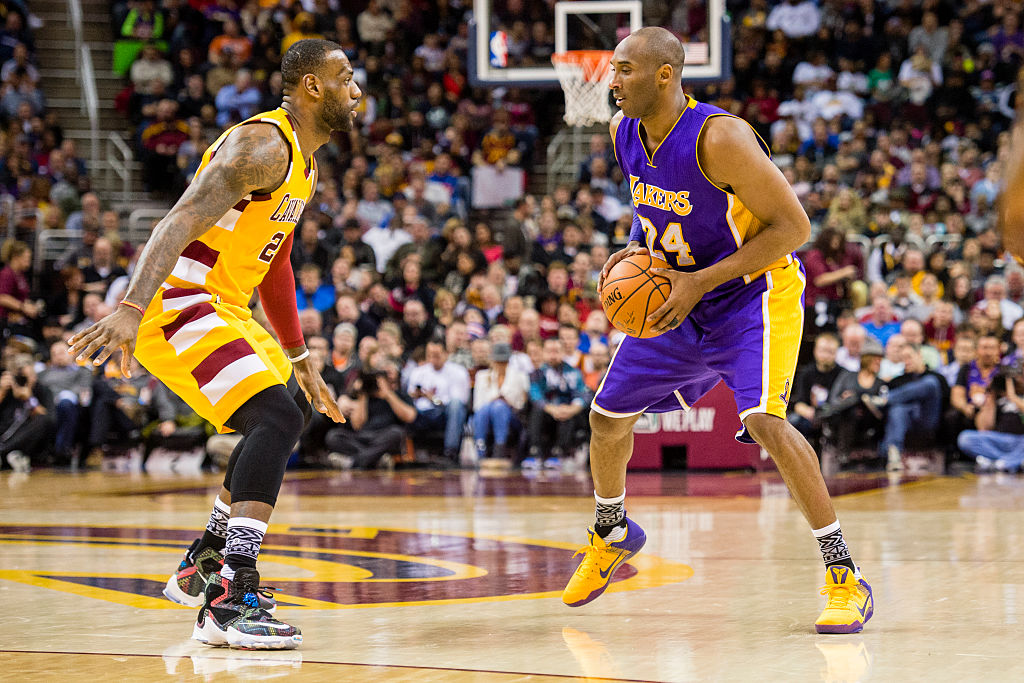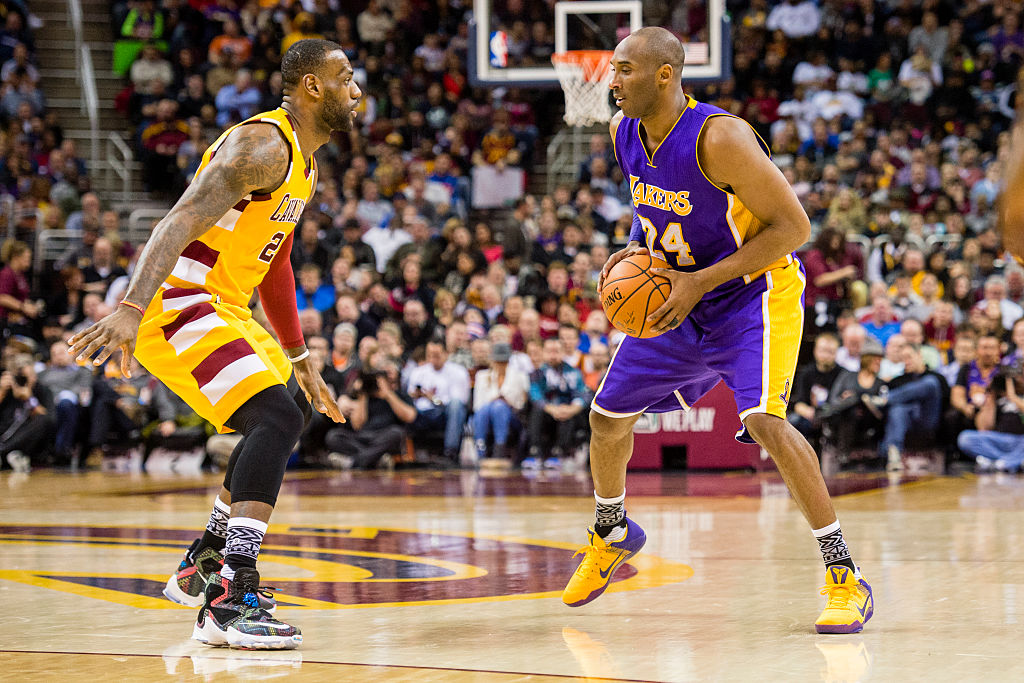 It's no surprise that Bryant sits at number two on Durant's list. During Durant's youth, Bryant was the best perimeter player in the NBA. The five-time champion averaged 25 points, 5.2 rebounds, and 4.7 assists per game for his career.

Bryant won back-to-back scoring titles averaging 35 points per game in 2006 and 31 PPG in 2007. He was also one of the most clutch performers in the league during his prime, once winning a game against the Nuggets after appearing in court earlier during the day.

Of all the players on the list, Bryant's game was most like Durant's. They both can score from the perimeter, hit midrange shots, and attack the hoop.

1. Michael Jordan
Of course Michael Jordan is at No. 1. Who else would it be? Can you think of any modern NBA player that doesn't have Michael Jordan at the top of their Mount Rushmore? Kevin Durant is no different.

Jordan put up memorable performances in playoff games, the NBA finals, and wowed the fans in multiple dunk contests. He finished his career averaging 30.1 points per game and won five MVP awards.

On top of his individual accomplishments, Jordan helped lead the Bulls to a 6-0 record in the NBA Finals. If anyone else came in at No. 1, you would think Durant was crazy.

Who would you have in your top five?

Now that we have gone over Durant's top five list of the greatest players of all time, who would you have in your top five? Do you think Kevin Durant will one day make the Mount Rushmore for a future NBA player?