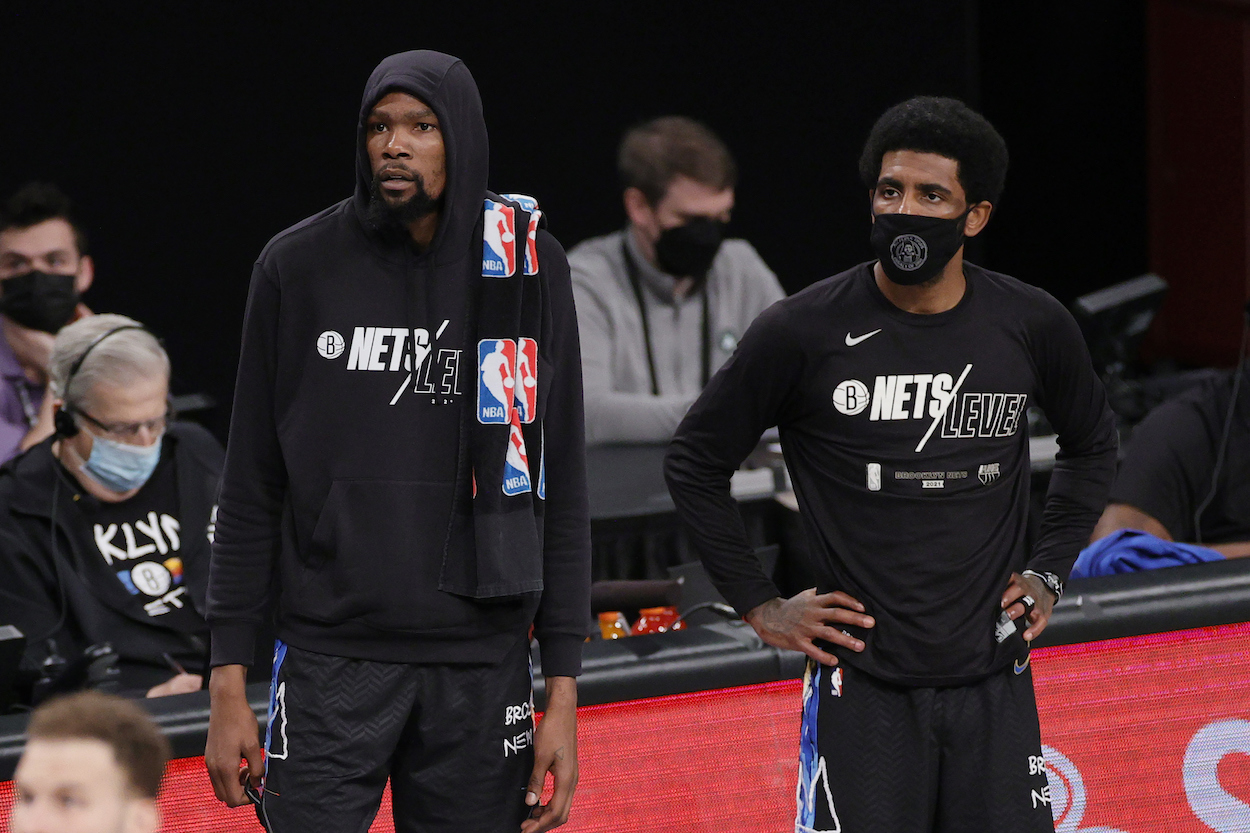 Why Kevin Durant's Injury Is Actually a Blessing in Disguise for the Brooklyn Nets
Kevin Durant's recent injury obviously hurts the Nets for the time being, but it might be just what they need to set up a lengthy playoff run.
Brooklyn Nets fans might feel as if the sky is falling right about now. Their team has lost seven of its last 11 games, Kyrie Irving still isn't a full-time player due to his decision to remain unvaccinated, and now Kevin Durant is out four-to-six weeks with a sprained MCL.
The Nets could realistically drop to the No. 6 or No. 7 seed in the Eastern Conference by the time Durant is able to return to the court, but that could actually be a blessing in disguise for their upcoming playoff run.
Kevin Durant is out four-to-six weeks with an MCL sprain
Nets fans feared the worst on Saturday night when Bruce Brown fell into Kevin Durant's knee and knocked him out of the game against the New Orleans Pelicans. If Durant had suffered a season-ending injury on the play, Brooklyn's championship hopes would've immediately went up in flames.
But Durant luckily avoided the worst-case scenario, and he was diagnosed with a sprained MCL in his left knee the following day. He's expected to miss four-to-six weeks of action, according to Adrian Wojnarowski of ESPN.
Nets head coach Steve Nash said on Monday there's no time to pout with KD out of the lineup.
"We just have to do the best we can. We can't cry about it," Nash said, per ESPN. "We can't feel sorry for ourselves. We got to keep building, see what we can learn, how we can grow during this period of Kevin being out and Joe [Harris] being out and how we can continue to move this thing forward so when they do come back, we're in a better place."
But in terms of playoff seeding, the Nets are likely to be in a worse place by the time Durant returns. Here's why that could be a good thing.
Why Durant's injury could be a blessing in disguise for the Nets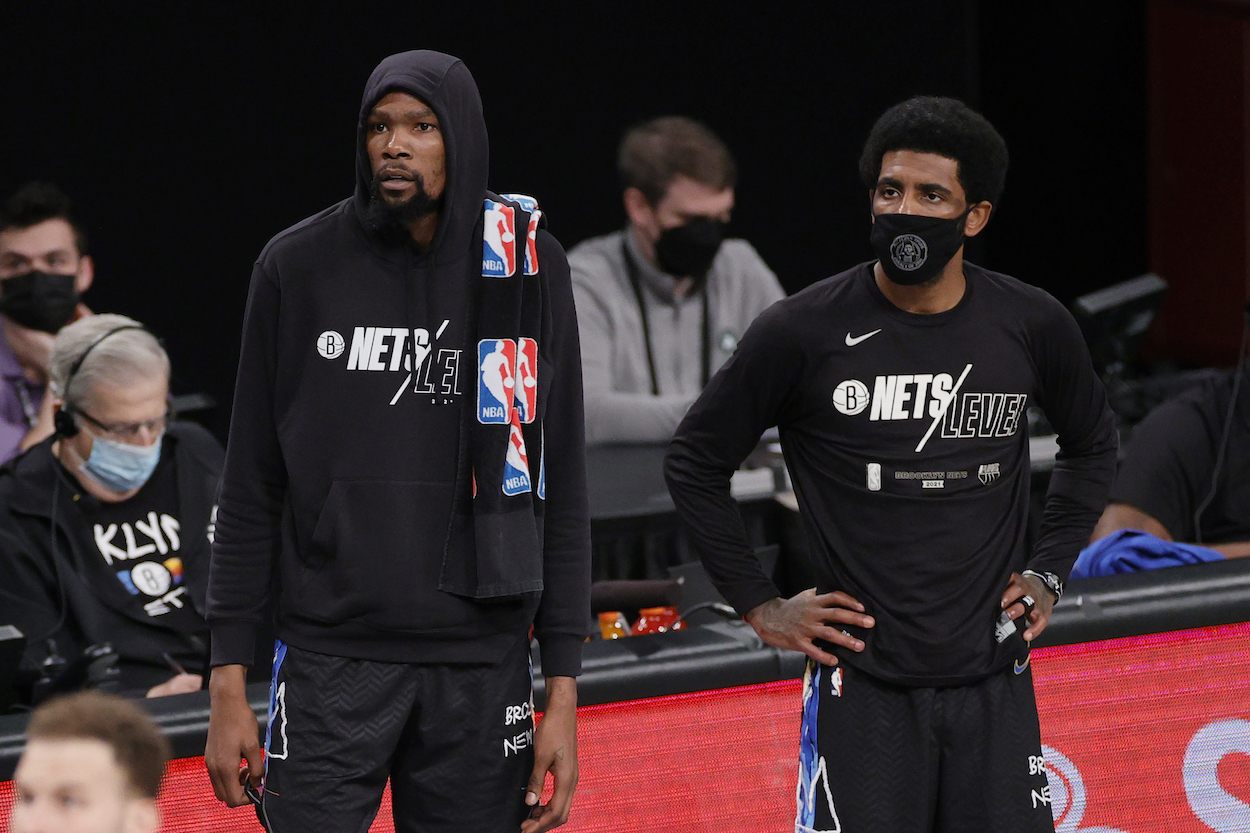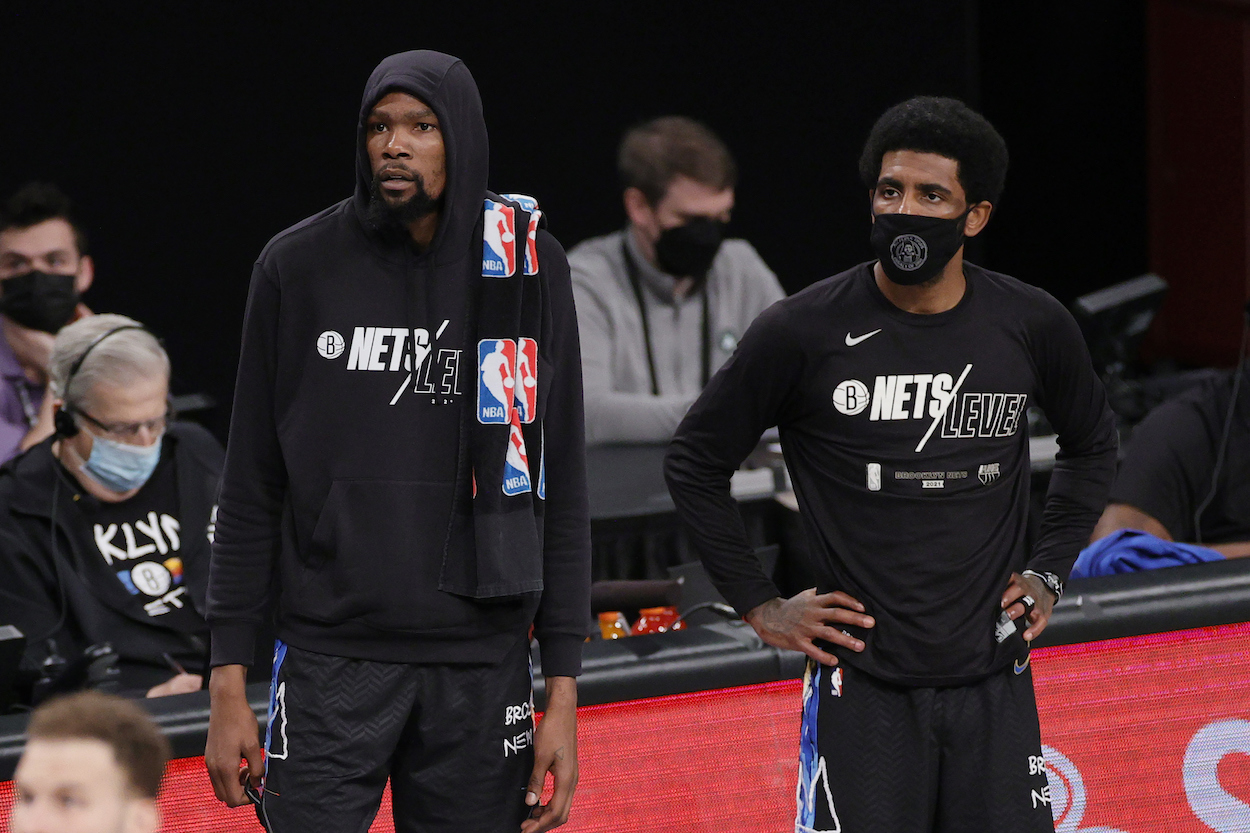 On the surface, losing Durant for at least a month can only be interpreted as a negative for the Nets, but let's dive a little deeper and try to find some positives in all of this.
For one, these next few weeks will be crucial for young role players such as Cam Thomas and David Duke to rack up more minutes and gain some confidence leading up to a playoff run.
But more importantly, the Nets should actually want to lose some ground in the Eastern Conference standings over the next month. Considering Irving can only play outside the state of New York this season, Brooklyn should be gunning for a worse seed so that they can play a majority of its playoff games on the road.
Think about it.
The No. 6 or No. 7 seed in the East would be an ideal landing spot for the Nets. In that scenario, Brooklyn could possibly have Irving on the court for four games (if needed) in every playoff series all the way through the NBA Finals. Obviously, the Nets wouldn't purposefully tank for a worse seed in the regular season, but they could easily fall at least a few spots over the next four-to-six weeks without Durant in the lineup.
For the Nets, losing would be a win
Durant could miss at least 16 games with his sprained MCL, so it's possible the Nets could drop from the No. 3 seed to the No. 7 seed over that span considering how tight the Eastern Conference race is right now.
Brooklyn is just 0.5 games behind the Chicago Bulls for the No. 1 seed in the East, but it's only two games ahead of the No. 6 seed Philadelphia 76ers and 3.5 games ahead of the No. 7 seed Charlotte Hornets. There's plenty of room for movement over the next few weeks.
But even if the Nets start to slide in the standings with KD out, they shouldn't start to worry. A healthy and available Irving gives them the best chance to win a title in 2022, so why not set him up to play as many playoff games as possible?
Chess, not checkers.
Like Sportscasting on Facebook. Follow us on Twitter @sportscasting19.