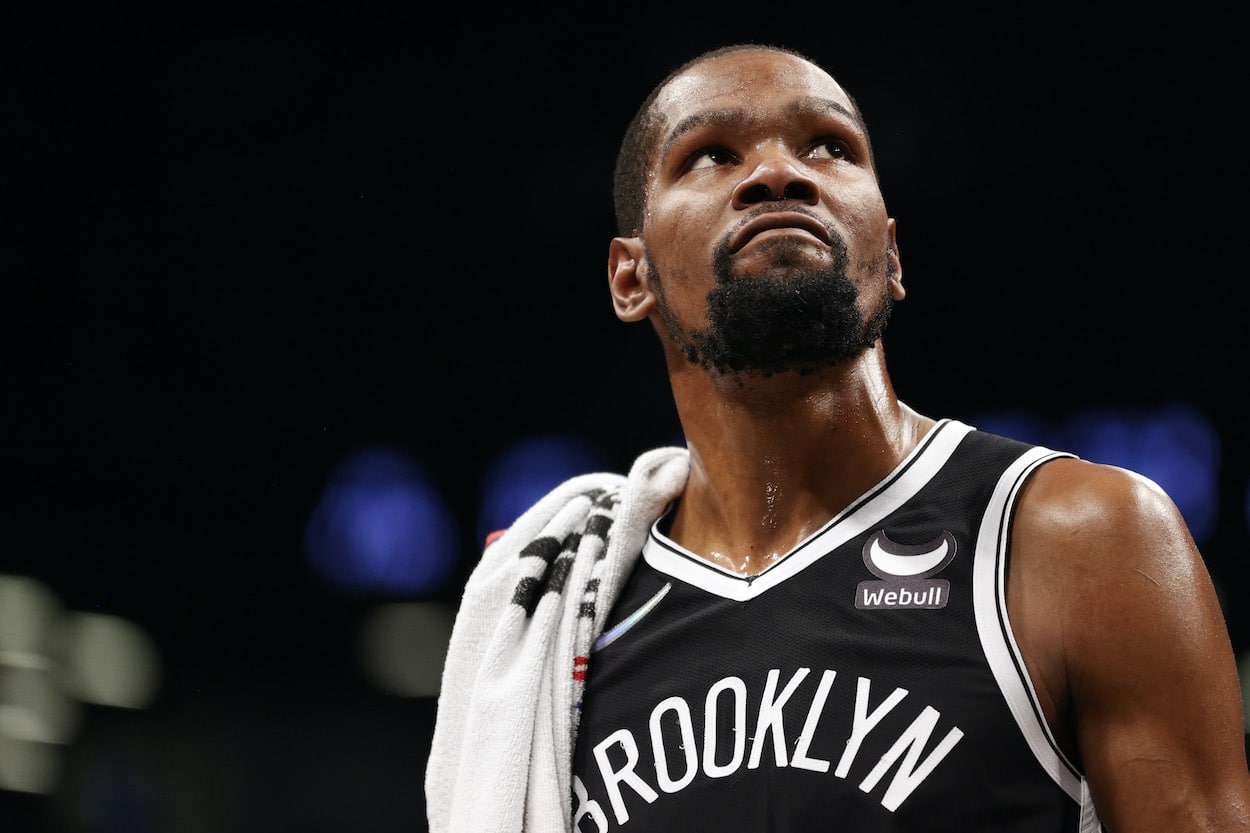 Kevin Durant Slammed by Chris Broussard for 'Bailing' on the Nets and Tarnishing His Legacy Even More
Chris Broussard says Kevin Durant looks like a "runner" and a "follower" after his trade request.
Two days after Kyrie Irving signed his $37 million player option to run it back with the Brooklyn Nets, Kevin Durant shocked the NBA world by officially requesting a trade from the team. If and when a deal gets done this offseason, it'll be Durant's fourth different franchise since 2016.
KD has once again decided to take the easy way out instead of trying to lead his team through adversity, and Fox Sports' Chris Broussard isn't going to let him emerge unscathed.
Chris Broussard rips Kevin Durant for being a "runner" and bailing on the Nets
Durant has formally requested a trade from the Nets, and the hot takes are already out in full force. It's not as if he isn't used to the criticism, though. Durant is still getting backlash from his controversial decision to ditch the Oklahoma City Thunder for the Golden State Warriors in 2016. Truthfully, he'll never hear the end of that one.
But now, fans and media pundits have even more ammo to trash KD with.
It wasn't even a year ago when Durant pledged his allegiance to Brooklyn by signing a four-year, $198 million extension with the team. By requesting a trade this week, he's decided to bail on that commitment before his extension even kicks in.
Broussard isn't letting him get away with it.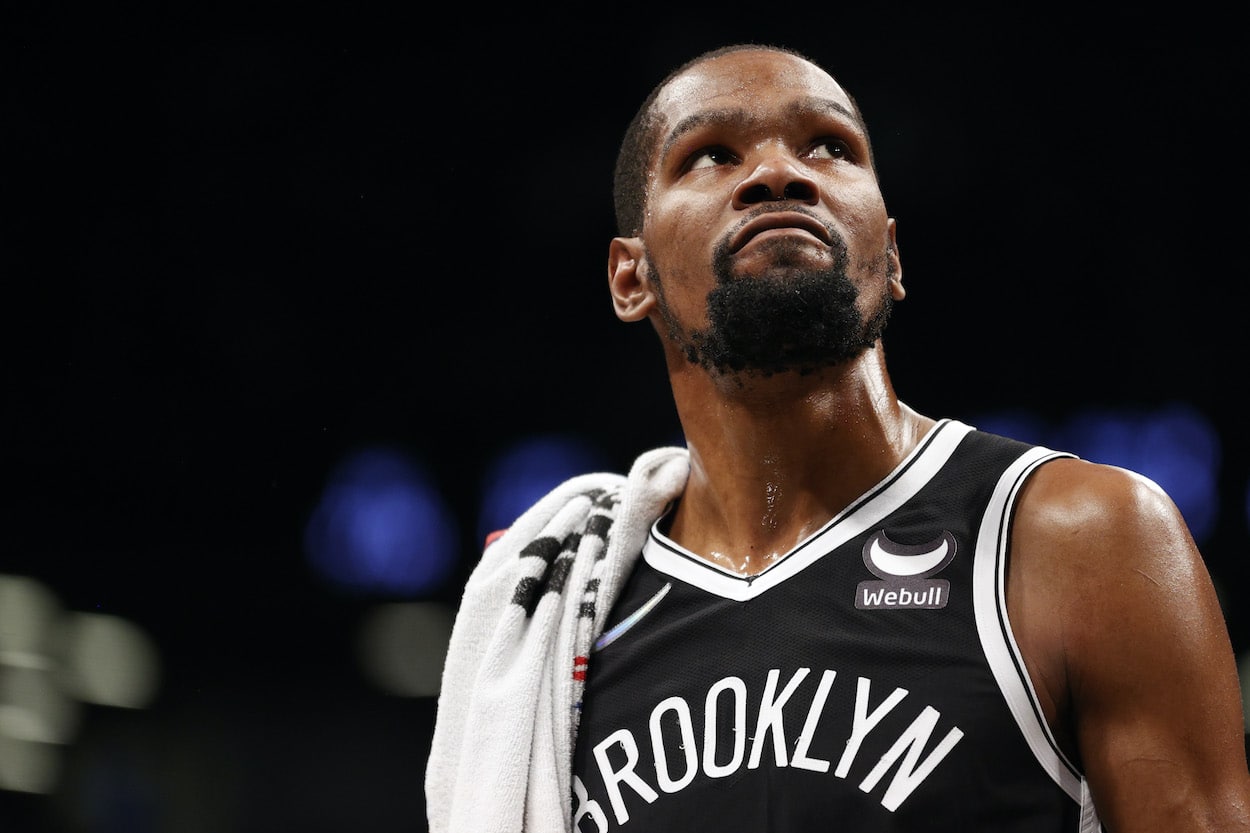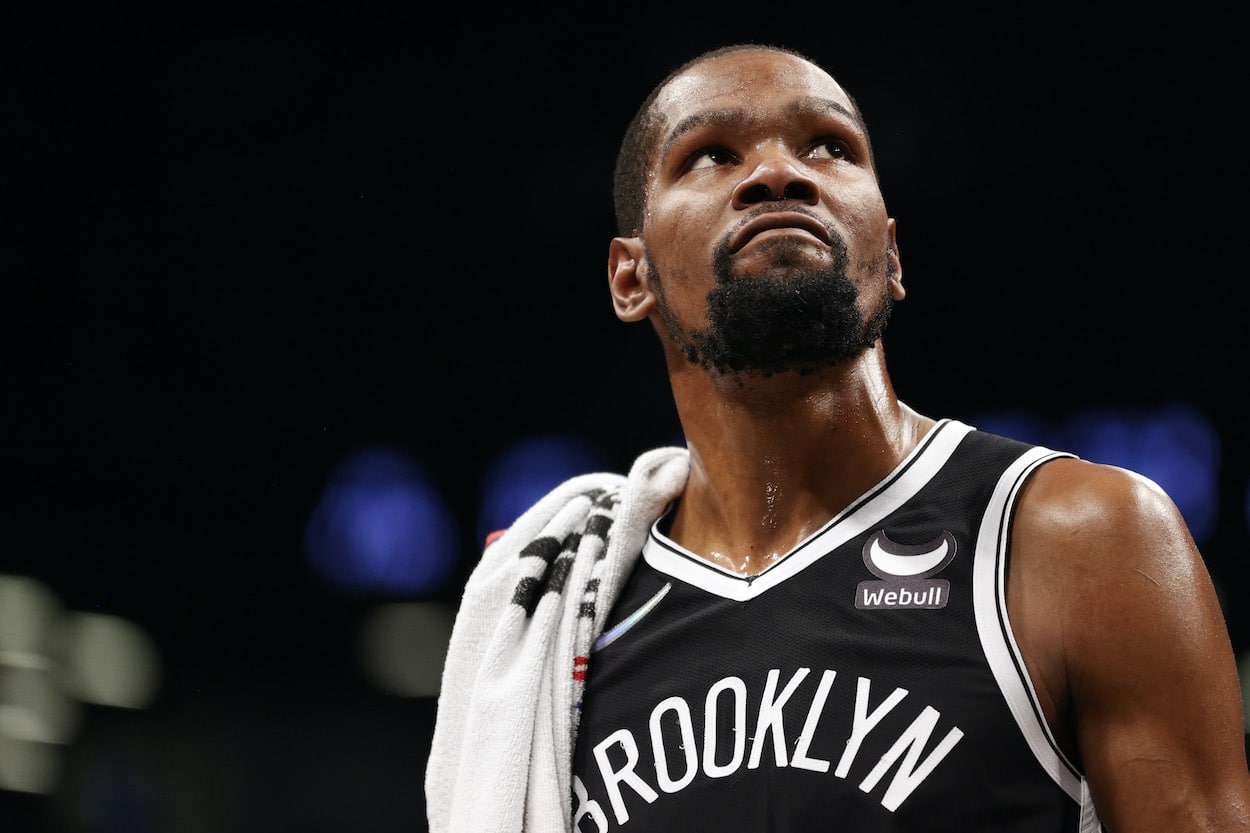 "In this entire foolish scenario, this entire disaster, the one guy that was looking good was Kevin Durant, Broussard explained Friday on FS1's "Skip and Shannon: Undisputed." "Kyrie Irving looked delusional, Steve Nash looked overmatched, Sean Marks looked toothless, Ben Simmons looked spineless. The one guy that was doing what he was supposed to do was Kevin Durant.
And I think now he's thrown that all out of the window. Any goodwill he had garnered is gone now because this is the move of a runner, and the move of a follower, not the move of a leader. When the Nets need somebody to step up and lead and take charge, Kevin Durant is bailing just like he bailed on Oklahoma City when times got tough. Just like he bailed on Golden State when Draymond Green yelled at him and Bob Myers teased him. He is bailing again.

Chris Broussard
We all know what Durant's legacy will end up being as a player, but he'll also be remembered as a quitter and a frontrunner who consistently fleed after the first sign of adversity.
Like Sportscasting on Facebook. Follow us on Twitter @sportscasting19.