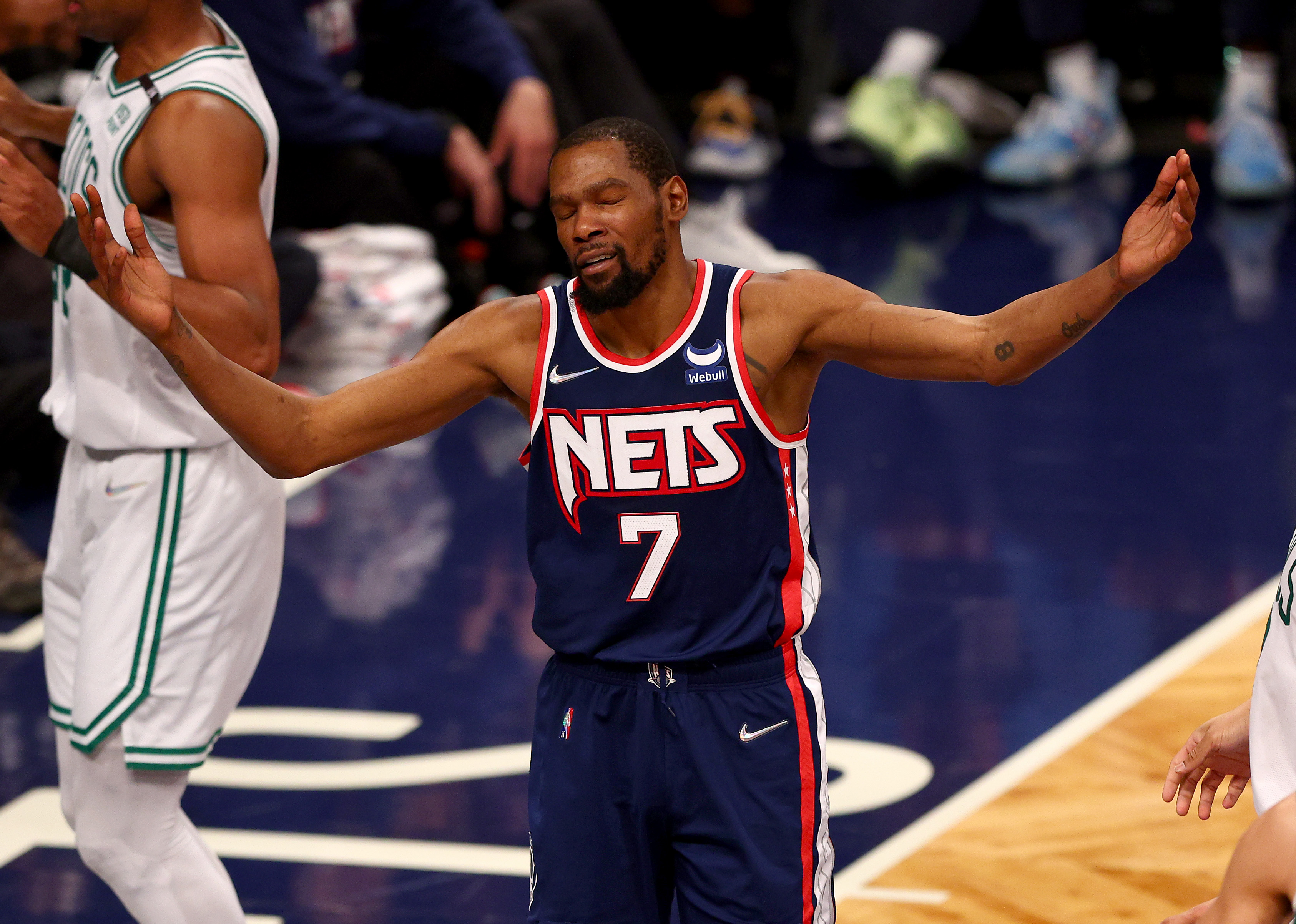 The Kevin Durant Hype Is Absurd, and Shannon Sharpe Just Proved It
The hype over Kevin Durant, who requested a trade from the Brooklyn Nets, is out of control.
Kevin Durant is looking for another team once again. The Brooklyn Nets star has requested the team trade him, and rumors are swirling throughout the NBA regarding his potential landing spot.
He's been linked to nearly every team with a .500 record or better. The hype for the injury-prone, 33-year-old forward whose star-studded team was bounced in the first round of the playoffs is out of control. Shannon Sharpe's recent trade proposal with the Boston Celtics is as absurd as it gets.
Kevin Durant is everything that's wrong with sports these days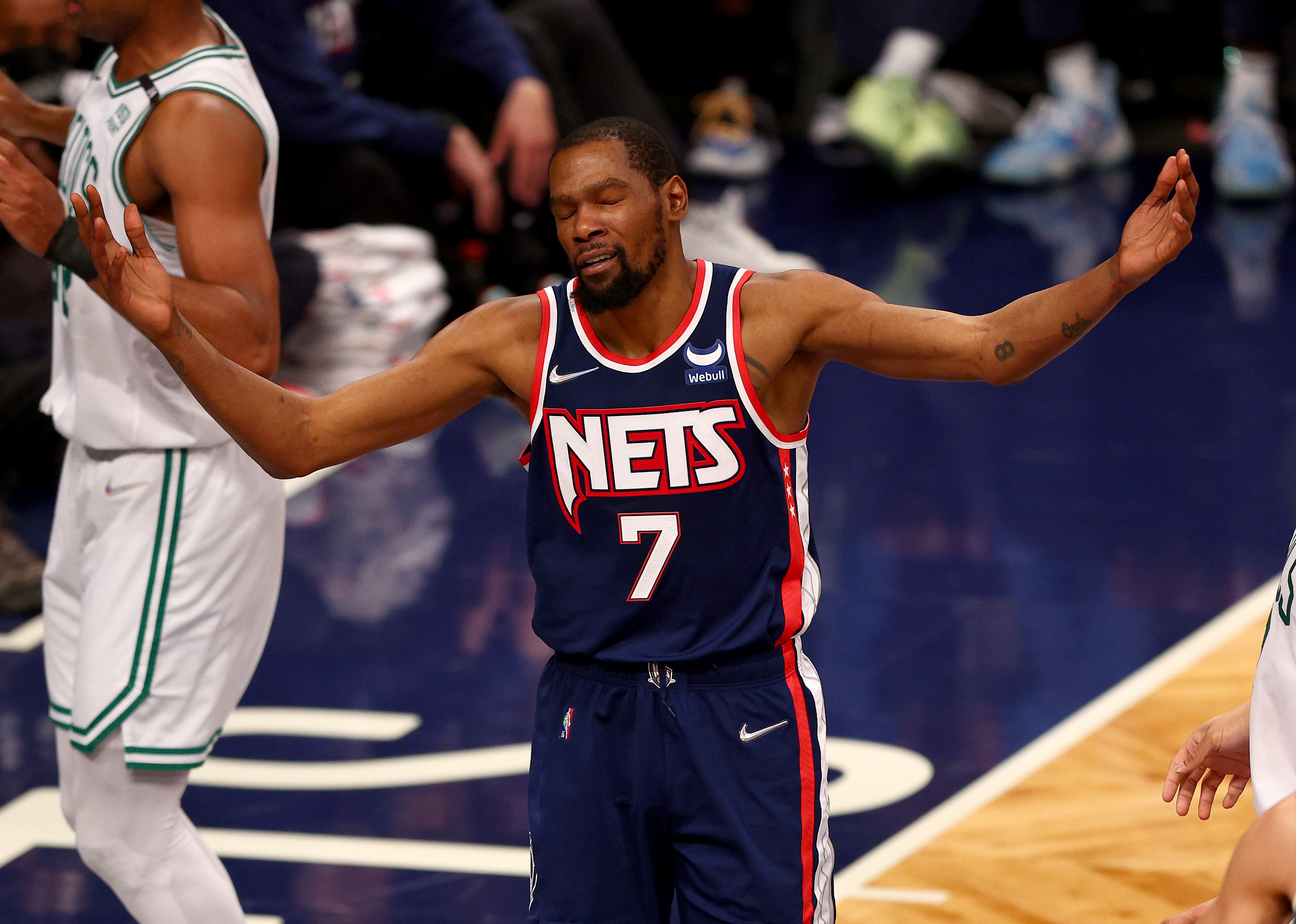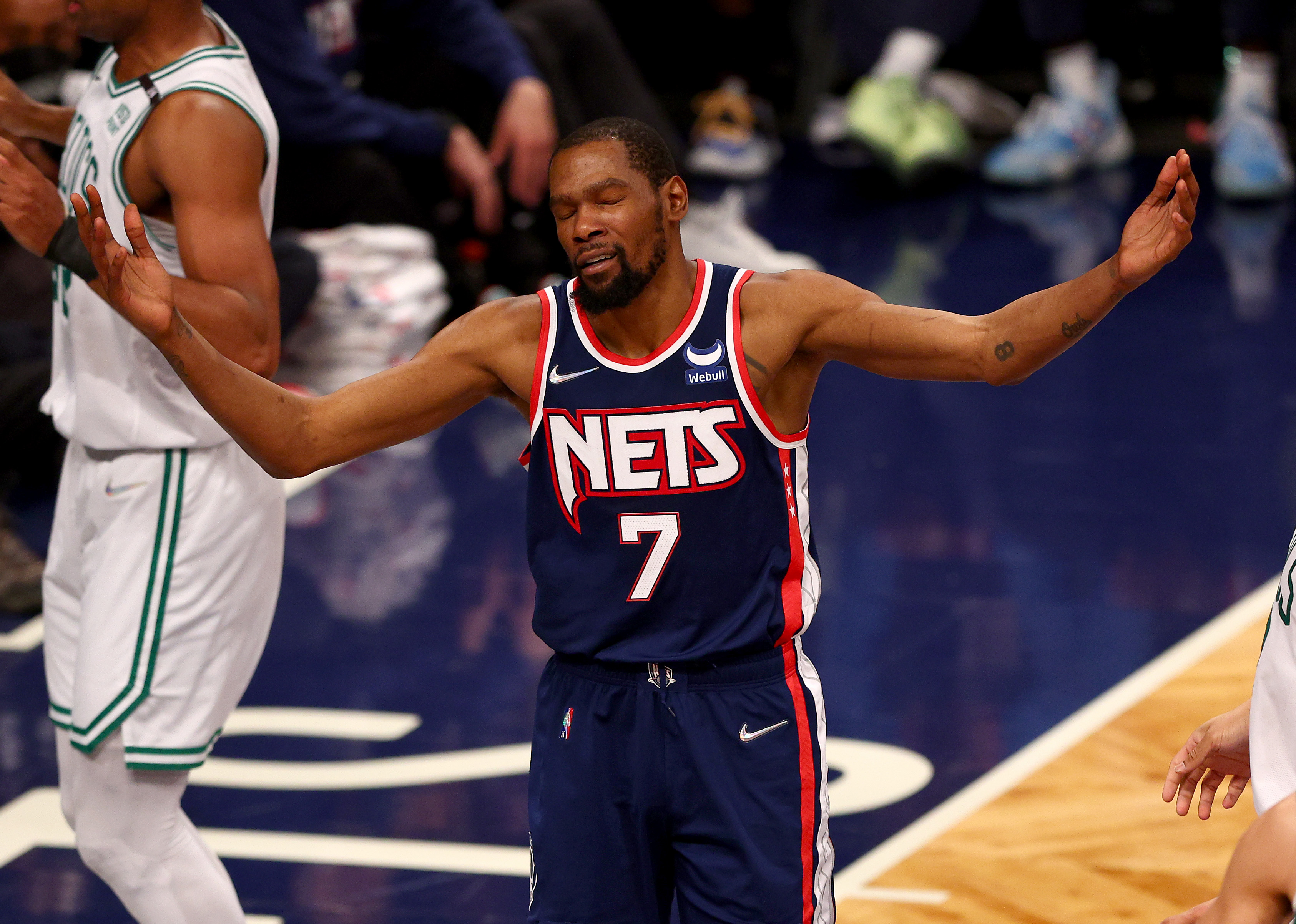 Three years ago, Durant and Kyrie Irving planned their signing with the Nets. That duo was as good as any in the NBA and immediately vaulted the Nets as the team to beat in the Eastern Conference.
Fast forward three years. Irving opted into his $37 million deal with the team after the Nets couldn't find a team to execute a sign-and-trade for the disgruntled guard. Now, it's Durant who wants out.
Durant is a heck of a player. He couldn't get it done in Brooklyn, even while surrounded by Irving and James Harden. He won his two championships after joining the star-studded Golden State Warriors. Now, he's requesting a trade, and it's not surprising his top two destinations are the Phoenix Suns and Miami Heat, the No. 1 seeds in their respective conferences last year.
Durant is everything that's wrong with sports. Why do we have contracts for players when they bully the team into dealing them by publicly requesting a trade? Durant, and others, take it a step further by not only demanding a trade but giving a list of destinations.
According to ESPN, Durant signed a four-year extension with the Nets that kicks in this week. Now he wants out. Players are entitled today, and Durant is proof.
The Durant hype is out of hand, and Shannon Sharpe is part of it
Maybe Sharpe is just a football guy and doesn't know much about the NBA. His recent comment on Durant and his trade value takes absurdity to another level.
Durant will be 34 years old when the NBA season tips off this year. He played 90 regular-season games in the last three seasons combined. We're not talking prime Durant here. Sharpe apparently was when he tweeted what he believed a good return for Durant would be from the Celtics.
"Best trade for Nets might be Jaylen Brown, Marcus Smart, Horford and 3 1st rders," he posted on Twitter. "Thinks Nets would want Robert Williams instead of Horford tho. Don't see Suns doing any deal that doesn't include Booker in return."
In one sense, Sharpe is right. That would be the best trade for the Nets, although it's so far-fetched and would never take place. In every other sense, Sharpe is delusional. Salaries aside, Brown for Durant is reasonable. Asking the Celtics to throw in Smart, the Defensive Player of the Year, Al Horford (or Robert Williams, who just might be Boston's most impactful player), and three first-round picks kills any basketball credibility Sharpe may have.
Gutting a team that made the NBA Finals for a brittle, 34-year-old player the Celtics swept in the first round makes zero sense. If the Celtics do absolutely nothing at all this offseason, they'll be just fine. Sharpe needs to save his offseason trade talk for the NFL.
Like Sportscasting on Facebook. Follow us on Twitter @sportscasting19 and subscribe to our YouTube channel.