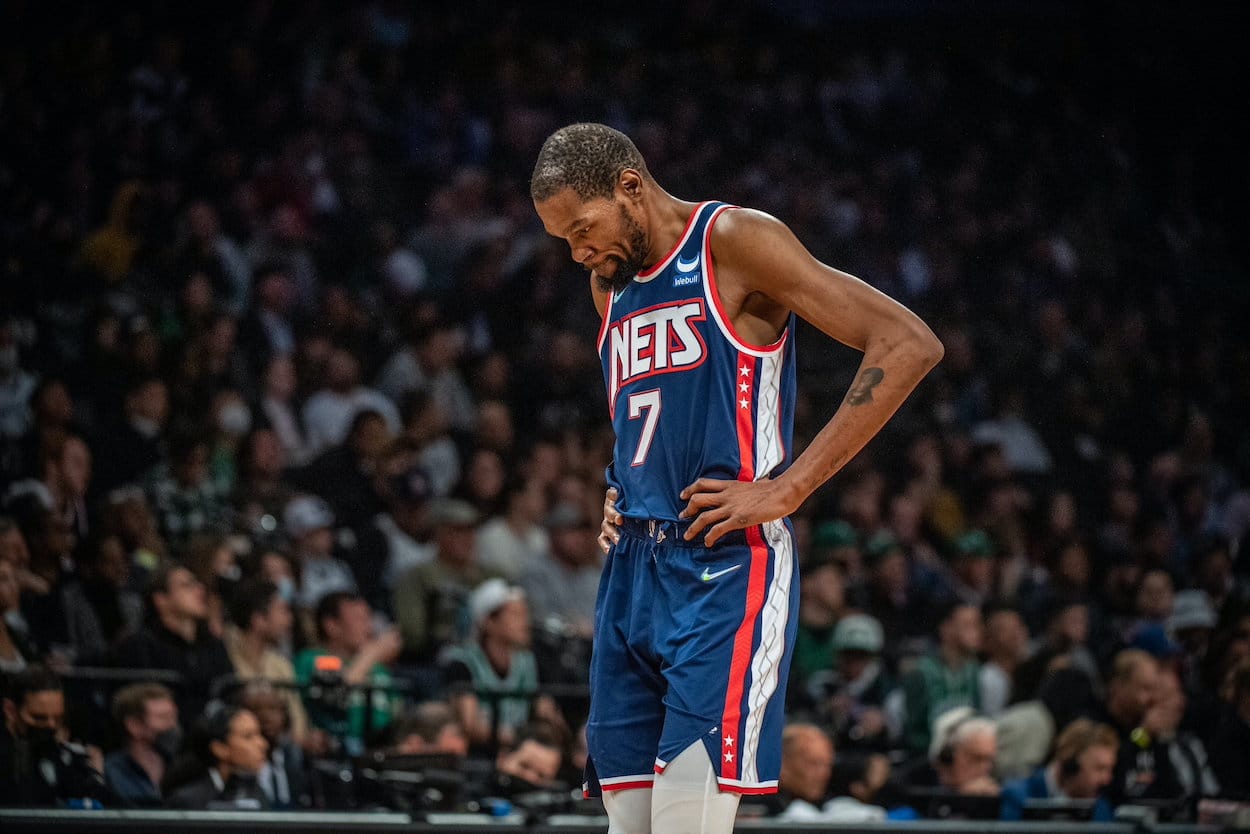 Ranking the 5 Best Kevin Durant Trade Destinations
Now that Brooklyn Nets superstar Kevin Durant's trade request is official, here is a ranking of the best five trade deals that would work well for all involved.
On June 30, 2022 — the first day of free agency — a Kevin Durant trade request sent shockwaves through the NBA world. The 10-time All-NBA superstar officially wants out of the dysfunctional Brooklyn Nets organization, and if a trade is granted, it would shift the entire power balance of the league.
Nearly every NBA franchise would like to have KD, but only a few truly make sense. The Nets will need legitimate players back in return because tanking is not an option. The Houston Rockets own the rights to the organization's next five(!) first-round picks.
With that in mind, here are the five best Kevin Durant trade destinations that would make sense for all parties involved.  
5. Phoenix Suns
The Phoenix Suns are one of the teams on the Kevin Durant trade list, and a move to the desert is one of the more straightforward deals of the bunch.
The Suns could do a sign-and-trade with unhappy center Deandre Ayton. The 2018 No. 1 overall pick could sign a max extension for around $30 million per season.
The problem is, Phoenix (or any signing team) can't add players to a sign-and-trade. So throwing in sweeteners like forward Cameron Johnson or All-Defensive team member Mikal Bridges isn't really an option.
Bleacher Report's Jake Fischer is reporting that the Nets would only do the deal if it included Devin Booker anyway. That makes sense for the Nets but not for the Suns. That's why this trade seems like a long shot.
4. Chicago Bulls
The Chicago Bulls also have a relatively simple Kevin Durant trade to make with the Nets. The Bulls could sign and trade Zach Lavine. Again, though, that precludes sweeteners like potential future two-way star Patrick Williams. The Bulls could try and do DeMar DeRozan and Williams, but at 32, DeRozen isn't as attractive as Lavine.
Still, this would give the Bulls a hypothetical starting five of Lonzo Ball, Alex Caruso, Lavine, Durant, and Nikola Vucevic. And the Nets would walk away with a likely starting five Kyrie Irving, DeRozen, Ben Simmons, Williams, and Nic Claxton.
Both these lineups are absolutely playoff contenders. But championship level? I'm not sure.
3. Miami Heat
The Miami Heat are reportedly on top of the preferred Kevin Durant trade destinations and the betting favorite (+300) to land him.
A Jimmy Butler/Kevin Durant pairing would be terrifying in the East. It's just a matter of who the Heat could keep around him that gives this Durant trade more intrigue. The Nets likely wouldn't want Kyle Lowry back with Kyrie and Simmons already there.
The Nets probably could extract Duncan Robinson, Tyler Herro, Max Strus, and 2022 first-round pick Nikola Jovic from Miami. The issue is, because Bam Adebayo is on a max rookie extension — same as Simmons — NBA rules prevent the Nets from trading for him.
The Nets could get a ready-made team from Miami from Pat Riley and the Heat, but is that team worthy of giving up a top five player in the league for?
2. New York Knicks
The storyline value of a Kevin Durant trade to the New York Knicks would be worth its weight in gold. However, upon closer review, this isn't as outlandish as it may first appear.
The Knicks just cleared nearly $30 million in cap space by trading Nerlens Noel, Alec Burks, and Kemba Walker. The team could clear up to $32 million more by finding takers for Evan Fournier and Derrick Rose.
This cap room means the Knicks could possibly add Durant to RJ Barrett, Julius Randle, and rumored free-agent signing Jalen Brunson. The team could give Brooklyn young prospects Obi Toppin, Immanuel Quickley, and Cam Reddish, along with a bunch of picks the front office has picked up in the last few drafts.
The NYC back pages would have a field day with the trade, but it might be Brooklyn's best long-term rebuild option.  
1. Memphis Grizzlies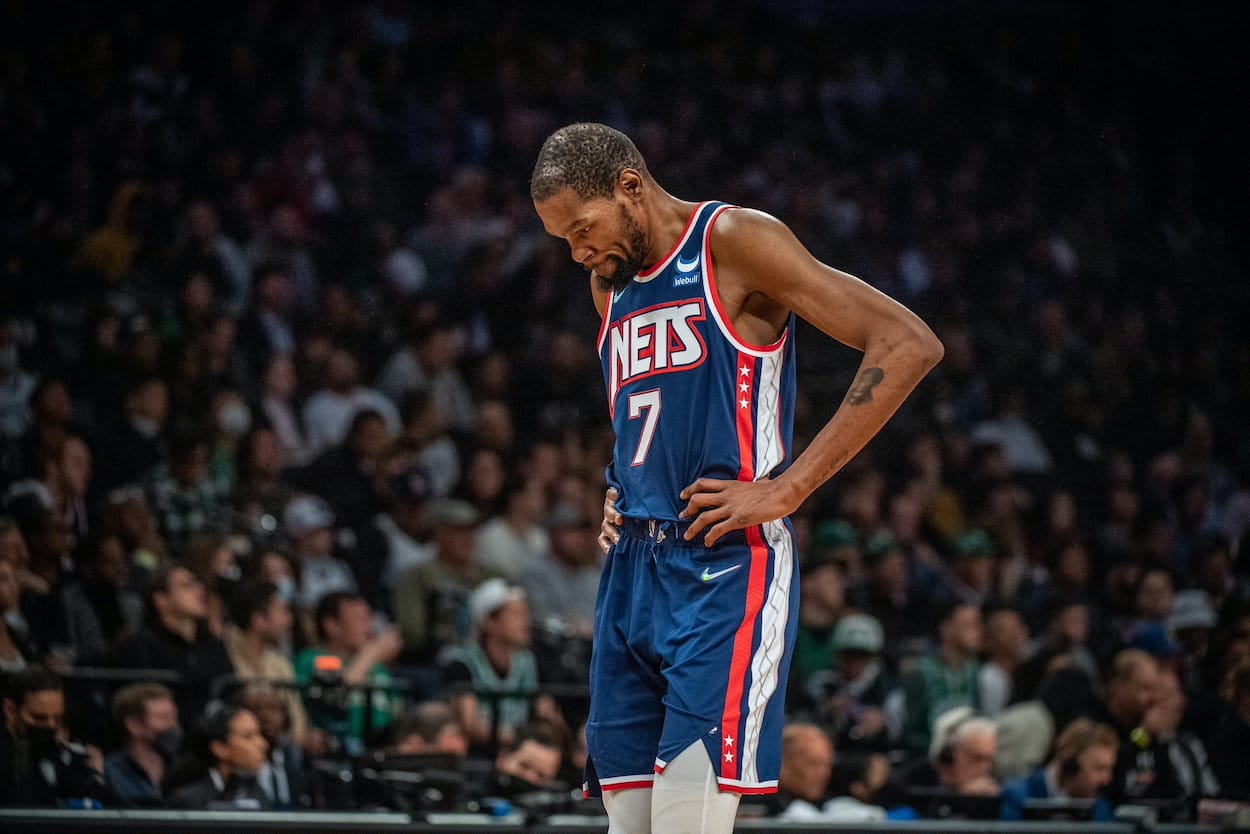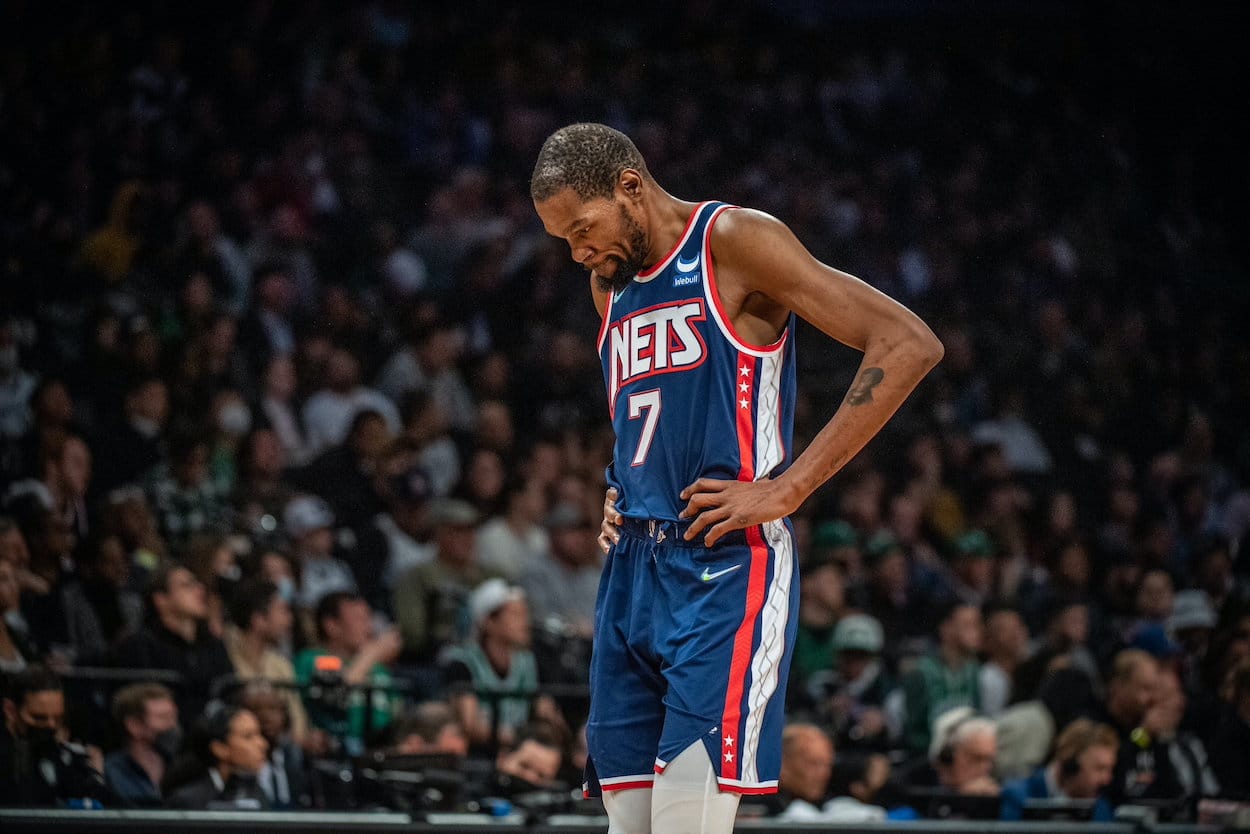 The Memphis Grizzlies are a fascinating Kevin Durant trade partner, but the sticking point here would likely revolve around one player: Jaren Jackson Jr.
A Ja Morant/KD combo would be elite. A Morant, Durant, Jackson trio could be deadly.
A package of Steven Adams, Dillon Brooks, Desmond Bane, and maybe 2021 first-rounder Ziaire Williams or 2022 first-rounder David Roddy could make the deal work. Would the Nets do the deal without getting Memphis' biggest potential future star (outside of Morant), though?
If the basic trade package became Durant for Jackson, Brooks, and Bane, that would be one of the most balanced deals on this list and would work out well for both sides.
All contract figures courtesy of Spotrac