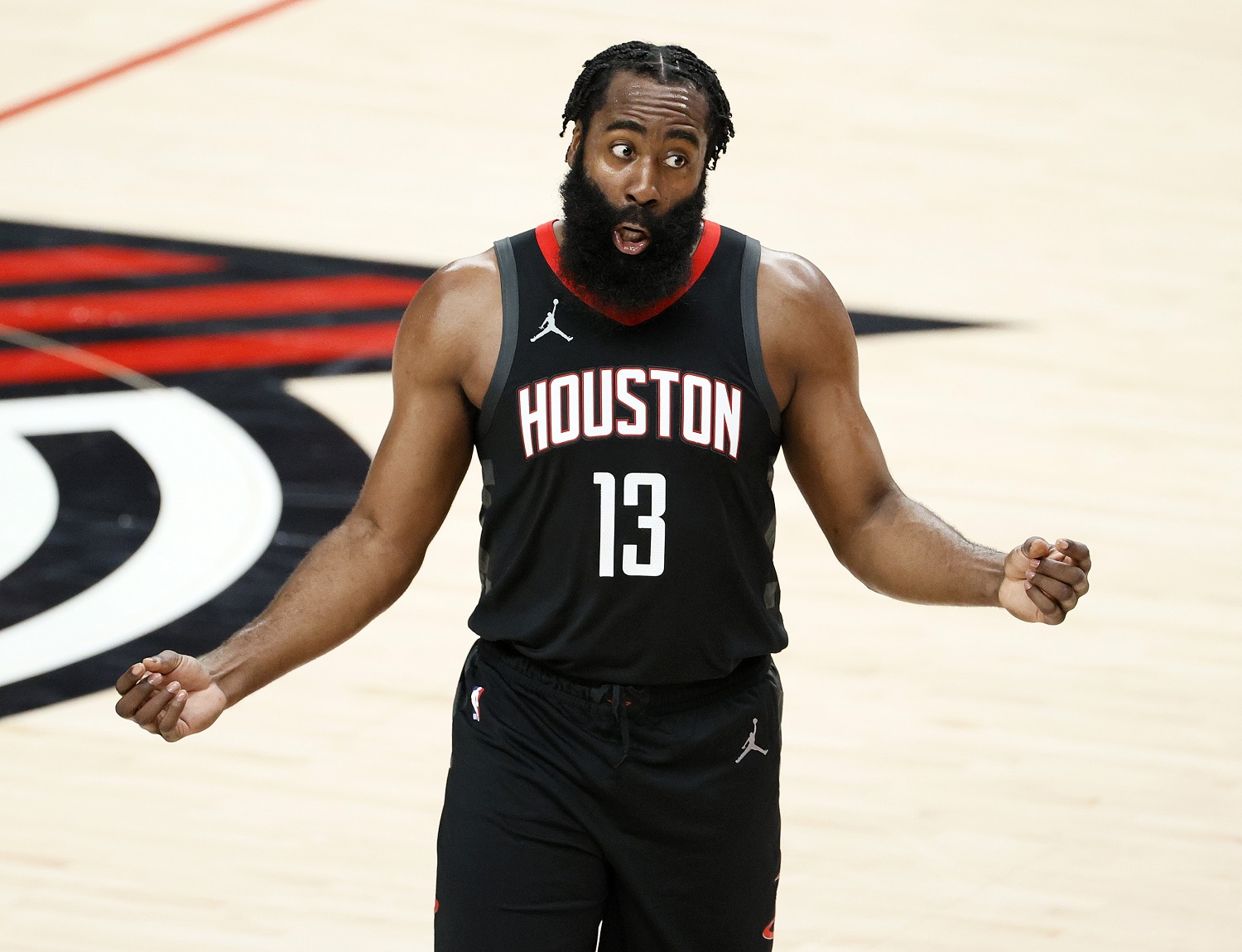 James Harden Has Officially Broken His Promise To a Rockets Fan by Crying His Way Into a Trade To the Nets, Which Will Be a Disaster
James Harden has finally gotten his wish of being traded as the Rockets dealt him to the Nets, which breaks a promise he once made to a fan.
Well, after all the drama between James Harden and the Houston Rockets, the eight-time NBA All-Selfish All-Star selection has finally gotten his wish as all of the whining, crying, and quitting on his teammates (good lesson for the kids there) paid off on Wednesday when he was dealt to the Brooklyn Nets in a blockbuster four-team trade.
Harden, who's making more than $41 million for the 2020-2021 season, has been adamant about being shipped out of Houston for quite some time and will now join forces with Kevin Durant and Kyrie Irving (well, maybe on the latter as that's a situation in itself) with the Nets, who, if they weren't already, are now the clear-cut favorite to win the Eastern Conference.
Now, while James Harden can technically say he was traded by the Rockets, he left the team on his own long before this deal went down and in doing so broke a promise he made to a Houston fan back in 2017.
James Harden promised a Rockets fan he would never leave Houston back in 2017
Back on September 2, 2017, which was just about two months before James Harden started his MVP season, Twitter user @edgarguerrero23 posted a message begging the Rockets star to "Never ever ever ever ever leave Houston @JHarden13!!!!!" Man, that's four uses of the word "ever" and five exclamation points. That's quite the plea.
Now, something I will give Harden credit for (which usually isn't much) is that he actually responded to this fan, which is extremely commendable as it likely made this fan's day or week or month or whatever. "Promise I won't. #Rocket4Life" was his reply.
Nice, right?
But so much has changed since that day three and a half years ago. In that time, James Harden has run Chris Paul out of town, run Russell Westbrook out of town, mentally punched John Wall in the face, disrespected and quit on his team this year, and has now broken his promise to this fan (and so many more that have supported him over the years) by forcing the Rockets to trade him.
What did the Rockets get in return?
As mentioned, the James Harden deal ended up involving four teams: the Rockets, Nets, Pacers, and Cavaliers. Seven players were involved, as were up to nine draft picks from what we know right now. Here's a look at who got what (h/t New York Post).
Brooklyn Nets: James Harden, 2024 second-round pick from Cleveland
Houston Rockets: Victor Oladipo, Dante Exum, Rodions Kurucs, three first-round picks from Brooklyn (2022, 2024, 2026), the Milwaukee Bucks' first-round pick in 2022 (unprotected) from Cleveland, four first-round swaps with Brooklyn (2021, 2023, 2025, 2027)
Indiana Pacers: Caris LeVert, second-round pick
Cleveland Cavaliers: Jarrett Allen, Taurean Prince
And what did our guy @edgarguerrero23 have to say about the trade?
Now that's a fan right there. Just wish he supported a better dude. But you do you, brother.
James Harden with the Nets is going to be an absolute disaster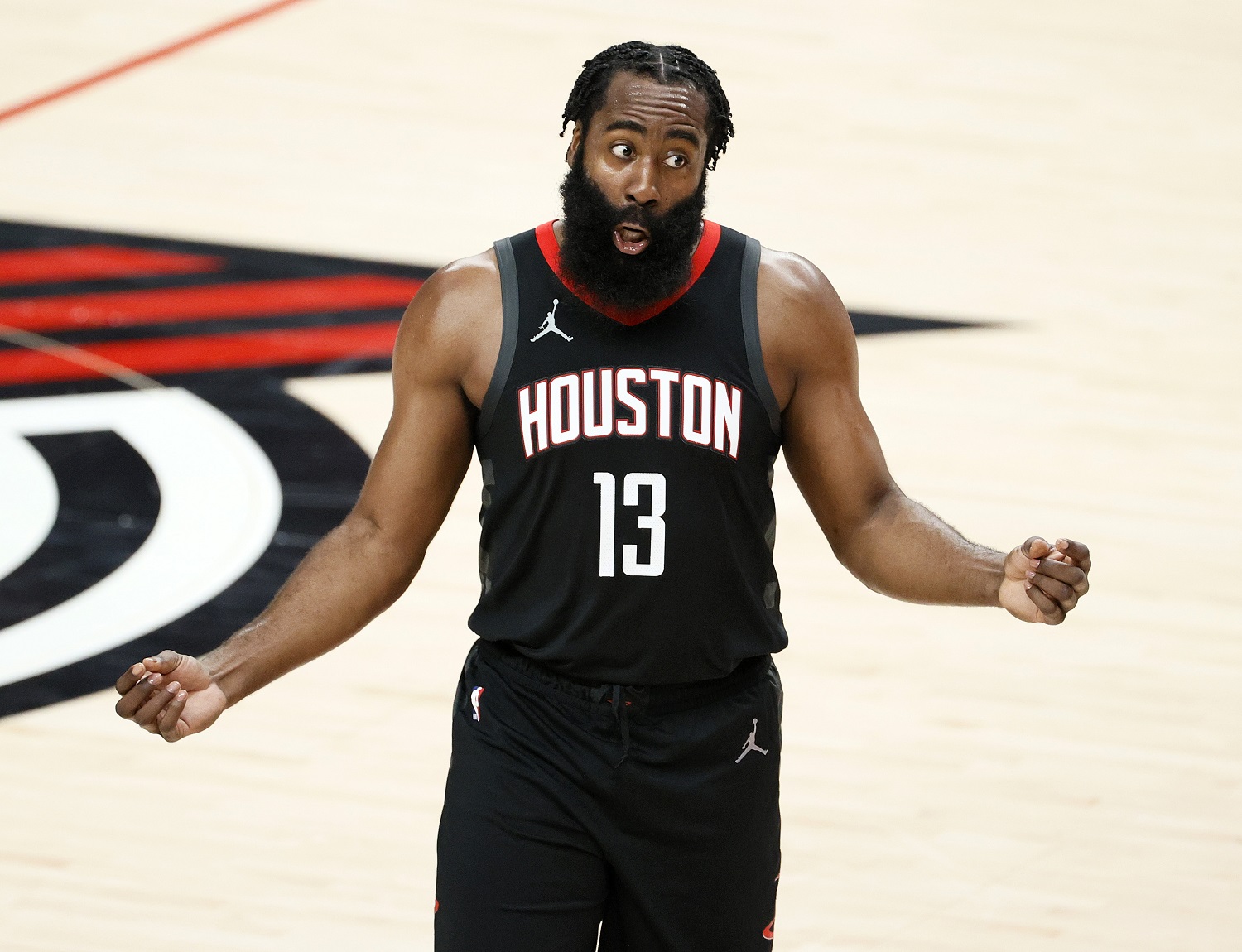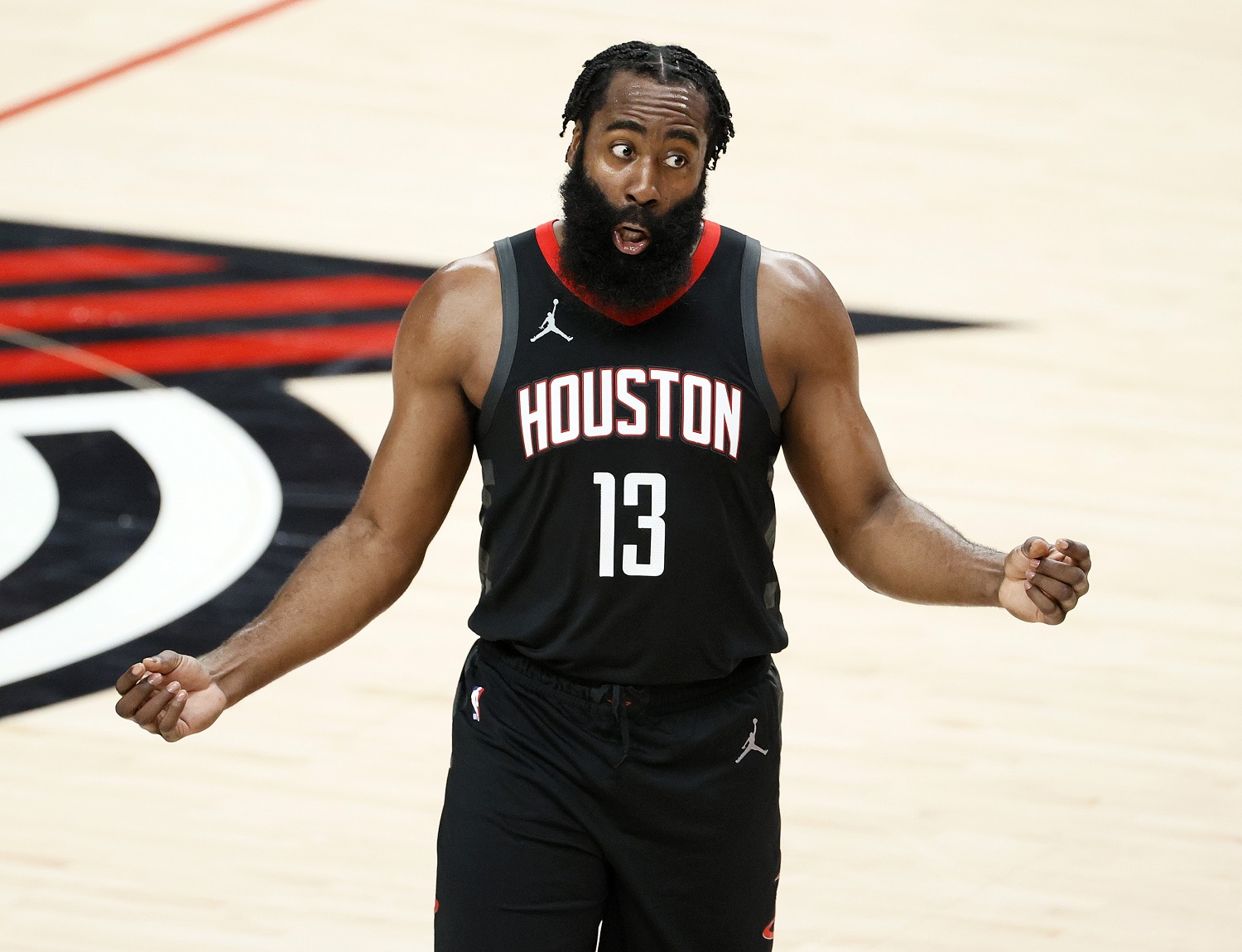 As long as these James Harden to the Brooklyn Nets rumors have been going on, I've just been thinking about what a disaster this is going to be for Steve Nash. Sure, Brooklyn now has Kevin Durant, Kyrie Irving (we think at some point again anyway), and James Harden. Those are big-name players that can all score in bunches. But do you know how many All-Defensive selections these three have between them? I bet you know the answer already. Zero.
Now I know what some of you might be thinking. Well, the Golden State Warriors won titles with all that scoring. Yeah, they did. But Stephen Curry is consistently among the league leaders in steals, Klay Thompson has been an All-Defensive selection, and they had Draymond Green, a five-time All-Defensive selection and a former Defensive Player of the Year. And, by the way, the LA Lakers had the third-highest defensive rating in the NBA last season. Just sayin'.
Yes, the Nets could simply just win every game in a shootout and not worry as much about defense. And that'll be fine…for a while. But that model won't hold up as James Harden knows better than anyone given that system he played in under Mike D'Antoni for all those years. How many rings did that get you, Beard?
And with all those egos, who takes the last shot in a close game? How many times does Kevin Durant do it before Harden starts whining about that, too?
Good luck, Nets fans. James Harden is your problem now.