Kevin Durant Is Set To Take on an Interesting New Role With the Brooklyn Nets
Kevin Durant will soon make his long-anticipated debut with the Brooklyn Nets and he's ready to go. The 10-time NBA All-Star sat out the entire 2019-2020 season after suffering a torn Achilles' tendon in Game 5 of the 2019 NBA Finals, which turned out to be his final game with the Golden State Warriors as he signed with Brooklyn last summer. He'll now be a part of a dynamic 1-2 punch for the Nets alongside Kyrie Irving, a duo made all the more interesting with Steve Nash now calling the shots in his first season as a head coach at any level.
While it will certainly be interesting to see how Kevin Durant performs after 18 months away, what may be even more intriguing is that it seems we'll see him playing center at times as Nash plans to use the versatile superstar at all five positions throughout the upcoming campaign.
What should Brooklyn Nets fans expect from Kevin Durant?
When Kevin Durant opted to leave the Golden State Warriors to sign in Brooklyn to play alongside Kyrie Irving, Nets fans were obviously ecstatic. Durant and Irving haven't played one game together but are already considered by most to be the most talented and dangerous duo in franchise history. But given that Durant hasn't played an NBA game in 18 months, combined with the fact that he suffered what many believe to be the most debilitating injury a basketball player can suffer, what can fans of the Brooklyn Nets expect from the former two-time NBA Finals MVP?
An Achilles' injury is certainly no joke. Remember how that same injury affected Kobe Bryant? He was never the same player upon his return and while Durant was about two years younger than Kobe was when he suffered his Achilles' injury, people still shouldn't expect Kevin Durant to be the same player he was two years ago.
While Durant says he's been working extremely hard and feels good, even he knows that he might not always be at 100 percent this season and that's not just because of his injury (h/t New York Times).
"Every drill that I've done, I've been going as hard as I could.

"I mean, I've been in the league for 14 years. Even if I didn't have an Achilles', I probably wouldn't be 100 percent, you know? So the wear and tear over time, I guess, but I feel solid."

Kevin Durant
Steve Nash plans to be very careful with Kevin Durant
With no head coaching experience of any kind, Steve Nash will obviously face a number of challenges with the Brooklyn Nets this upcoming season. But he's clearly an intelligent individual with an extremely high basketball IQ and he's aware that he's going to have to be careful when it comes to Kevin Durant. Kyrie Irving is coming back from a shoulder injury that limited him to just 20 games in 2019-2020 and Nash plans to bring him along slowly as well if necessary.
"There's been such a layoff for both of them. In particular, Kevin coming off one of the toughest injuries to deal with as a basketball player. We have to be careful with him and his adaptation process back into the game."

Steve Nash
Nash also said that he doesn't expect for Durant to play all 72 games in 2020-2021. But in the games that he does play, he'll be all over the floor.
Steve Nash plans to use Kevin Durant at all five positions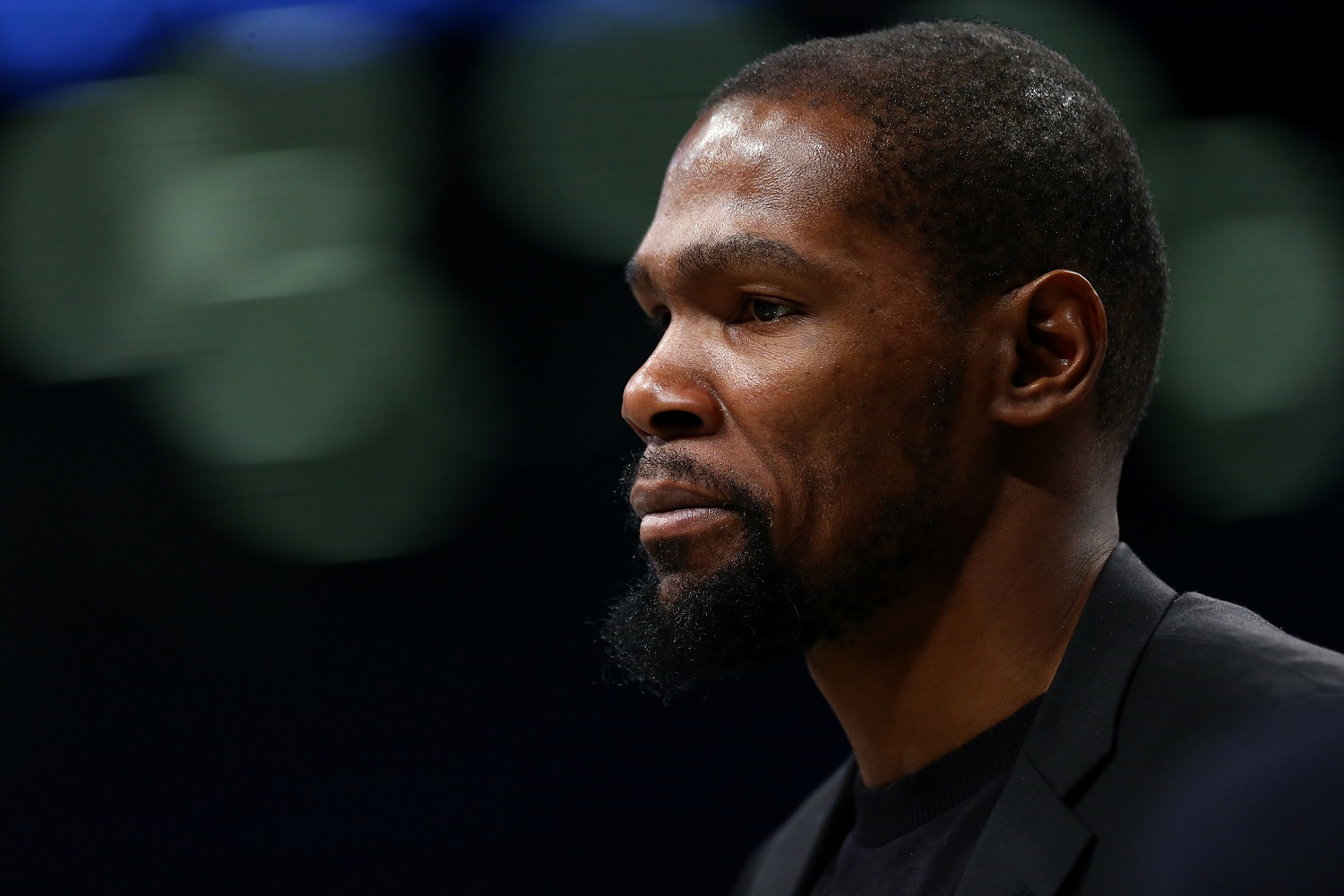 One of the great attributes of Kevin Durant over the years has been his versatility. He's essentially a guard trapped in a big man's body and has long been one of the toughest players in the NBA to guard. But that versatility is about to be truly tested in Durant's first year with the Brooklyn Nets as Steve Nash plans to use him at all five positions this season, a challenge Durant says he's ready for (h/t ESPN).
"I think Coach is going to use me in a variety of ways, especially as a small-ball 5 and 4 sometimes. And bringing the ball up, too, so I've just got to be ready for anything."

Kevin Durant
It's not as if this is the old-school NBA in which big centers dominate the league so putting Kevin Durant at the five certainly isn't the stretch it would have been 20 to 25 years ago. Most big men in the league today play on the perimeter anyway and that's certainly right in Durant's wheelhouse.
Kevin Durant and the Brooklyn Nets open the 2020-2021 season on December 22 when they host the Golden State Warriors.