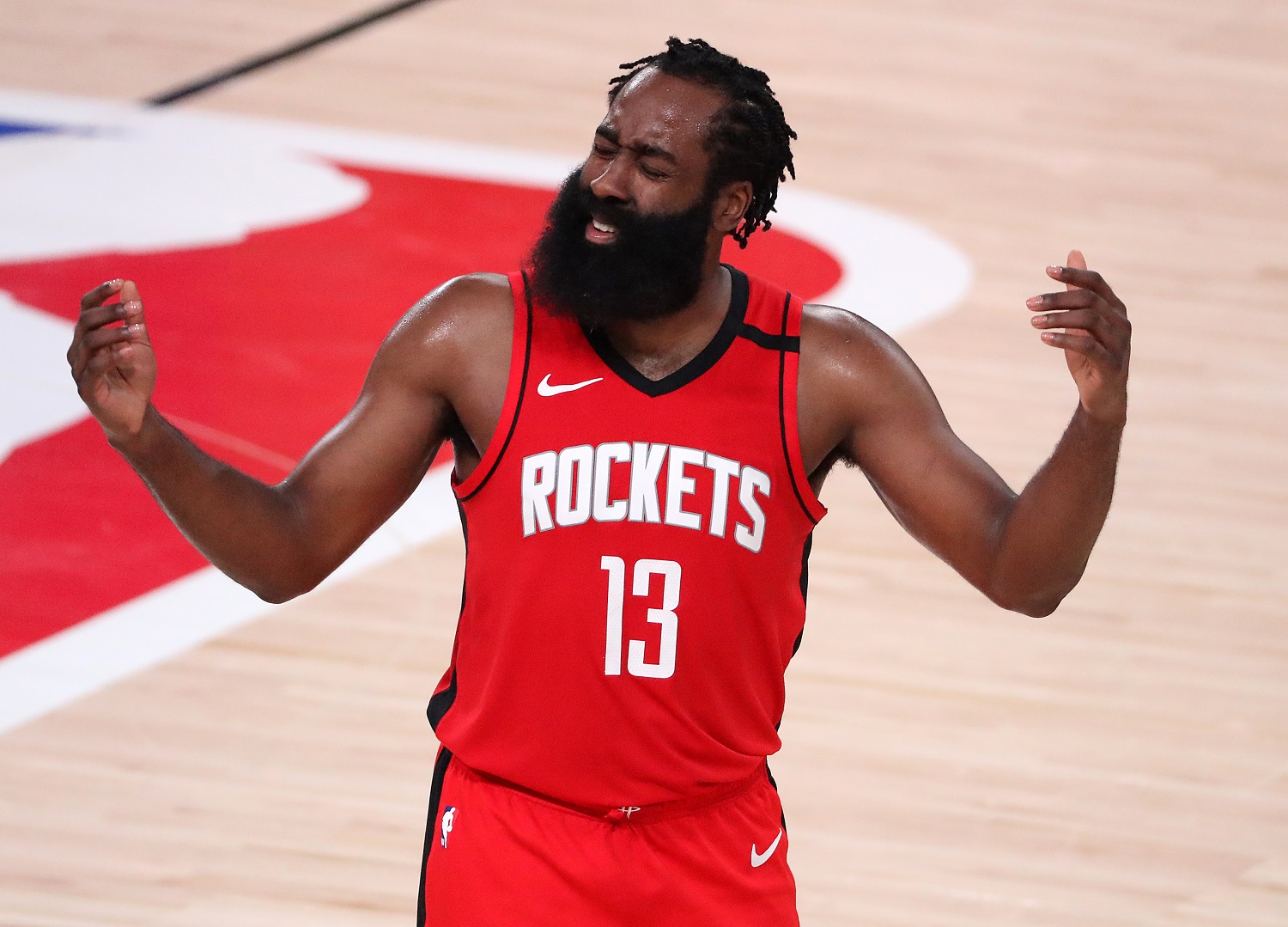 How Does James Harden Not See That He's the Problem With the Houston Rockets?
Houston Rockets superstar James Harden has ruined any chance he ever had of winning an NBA championship with the Houston Rockets.
For the third time in four seasons, James Harden will have a new No. 2 when the Houston Rockets open up the 2020-2021 NBA season as Russell Westbrook has joined Chris Paul on the list of guys with whom Harden has a problem and has been replaced by John Wall.
Wall, who was an All-Star in five of his nine seasons with the Washington Wizards, is probably thinking that he's in the best position of his career to win an NBA championship, which actually is accurate, but it's just not going to happen, not as long as James Harden remains unwilling to change.
So what happens when the Rockets once again get bounced in the playoffs without reaching the NBA Finals yet again? Who will Harden blame then? Will it be Wall? Will it be ownership or new head coach Stephen Silas? Because it couldn't possibly be Harden's fault, right? What's the argument a lot of people use here? Oh yeah, he's a former MVP and one of the most dominant scorers in the league, both of which are true.
But he seems to be an awful teammate and has no problem throwing just about anyone but himself under the bus when things go wrong, which is why Paul and Westbrook are now wearing different uniforms.
Harden will never lead the Rockets to an NBA championship and if he does ever win a title, he can't and won't be the No. 1 guy, which is probably why he tried to get traded to the Brooklyn Nets.
Yes, James Harden can score
There's no question that James Harden can put the ball in the basket. One doesn't score 30+ every night and win three consecutive NBA scoring titles without knowing how to do that. But there have been a lot of players over the years that can score. And, yes, those guys can be fun to watch. Look at Dominique Wilkins. He was a scoring machine back in the day but were the Atlanta Hawks really ever a threat to win an NBA title? No.
James Harden is essentially just Dominique with a better jump shot, even though The Beard needs four or five steps to get that jumper off. And it's a little easier to score 30 points a night when you go to the foul line almost a dozen times per game for contact he initiates. But that's beside the point.
Harden has really only been in a position to win a title twice. The first time was when he was the third option for the Oklahoma City Thunder when he, Kevin Durant, and Russell Westbrook went to the NBA Finals in 2012.
The second was when he and Chris Paul led the Houston Rockets to the Western Conference Finals in 2018 and lost to the Golden State Warriors in seven games, a series in which Paul missed the final two games with a hamstring injury.
No, that's not James Harden's fault. But the fact that he couldn't continue to make it work with Paul being the primary ball-handler was and the team took a big step back (as Harden does with his jumpers…sorry, it's bothersome) the following season before Harden had Paul shipped out of town.
He got both Chris Paul and Russell Westbrook shipped out of Houston
After the Houston Rockets were once again eliminated from the postseason by the Warriors in 2019, just about every major outlet reported that James Harden wanted Chris Paul gone. No, Harden never came out and officially said so it's still purely speculation but just about everyone believes it to be true, especially with how quickly the deal with Oklahoma City for Russell Westbrook went down.
Okay, so James Harden and Russell Westbrook, two former MVPs and former teammates, can work together to help the Rockets to a title, right? And how'd that work out? Houston barely got by a Chris Paul-led Thunder team in the opening round of the postseason (yes, Westbrook did miss some of that series) and then got smoked in the second round by the eventual champion LA Lakers.
Sure, Harden got his, averaging 29.4 points per night in that series, but what good is that when the team has no rhythm and no flow? So much of that series, and just Rockets basketball in general, is three or four guys just standing there while James Harden does his thing. Does that win titles? Absolutely not.
But instead of trying out another season with Westbrook in Houston, a season that hopefully isn't interrupted by a pandemic, Harden tried to get out and requested a trade to Brooklyn to join Kevin Durant and Kyrie Irving, which would have been a beautiful disaster to watch. But when that didn't pan out, he reportedly asked Houston to ship Westbrook to Washington as he "had a preference of John Wall over Westbrook." So even another former MVP and a guy he'd gone to the Finals with before wasn't even good enough.
And while we're at it, one has to wonder if Harden had anything to do with big man Clint Capela getting shipped out this past February. Again, this is just speculation but with James Harden, you just never know.
James Harden will not win a title with the Rockets, even with John Wall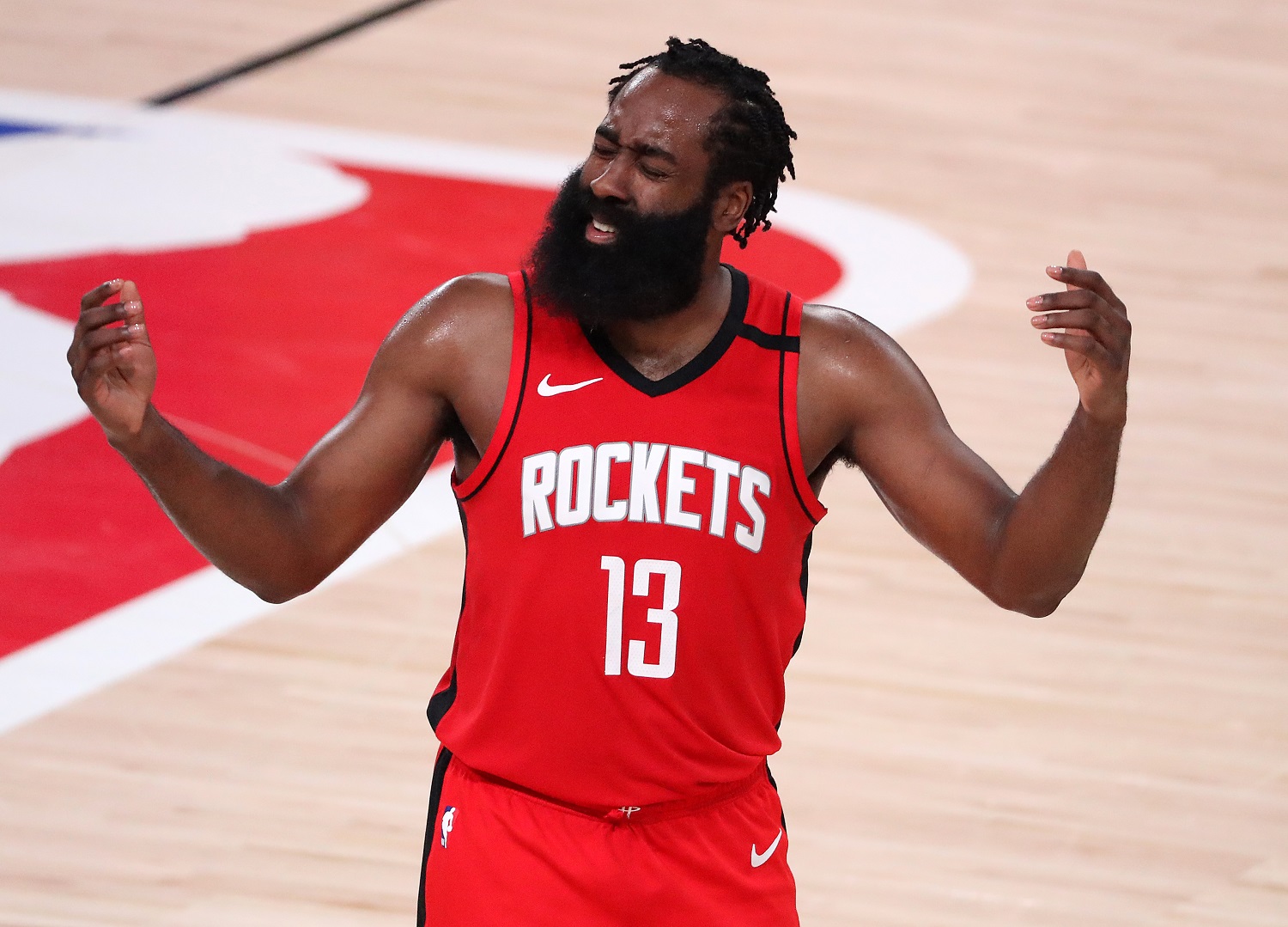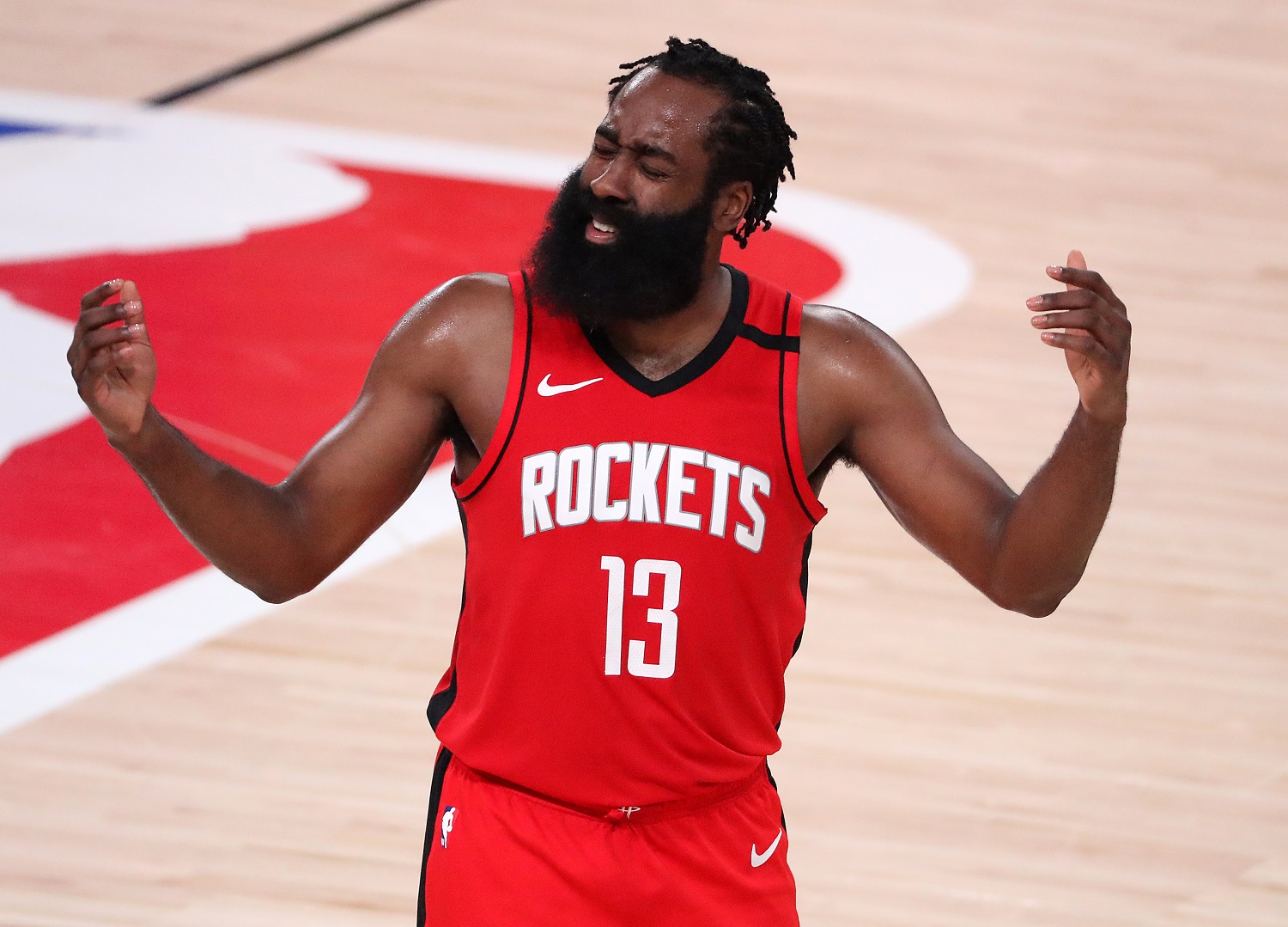 So now James Harden will have John Wall by his side, assuming the Houston Rockets don't move Harden anyway, which is certainly still an option, although seemingly a much smaller one now.
When healthy, Wall is a very good player. But he's only played in a total of 73 games since the start of the 2017-2018 season and is bound to be quite rusty when he returns to the court after missing all of last season. So how long will it take for Harden to get upset if Wall isn't performing? And how will Harden deal with yet another superstar player that's at his best being the primary ball-handler, you know, just like Chris Paul and Russell Westbrook?
This is the biggest issue with James Harden. Yes, it's understandable that he'd want to take the most shots for the Rockets. And that's okay. He should be the one doing that. But he now has to try and build chemistry with yet another superstar and yet another group of players. And Harden has never been one to build great chemistry when he's been the leader of a team.
For years now, he's been saying that the Rockets are one piece away from winning a title or one piece away from being a true contender. But here's the thing. The Rockets were a true contender with Chris Paul and Harden had him shipped out. There's a chance that a full season of Harden and Westbrook together could have been something and that's done. Does Harden truly not see that he's the problem? Do you think he's ever thought that the reason that "one piece" has been missing is because nobody wants to come to Houston to play with him?
James Harden is probably going to win a fourth consecutive scoring title in 2020-2021 and some will go on believing that he's the greatest player in the game, a title he's really not even close to holding. And when the Rockets get bounced in the first or second round of the 2021 NBA playoffs in what's bound to be a very tough Western Conference, he'll throw the blame somewhere else and once again talk about that "one piece."
But, in reality, James Harden has always been the problem and will never even reach the NBA Finals again if he doesn't start realizing that himself.
All stats courtesy of Basketball Reference