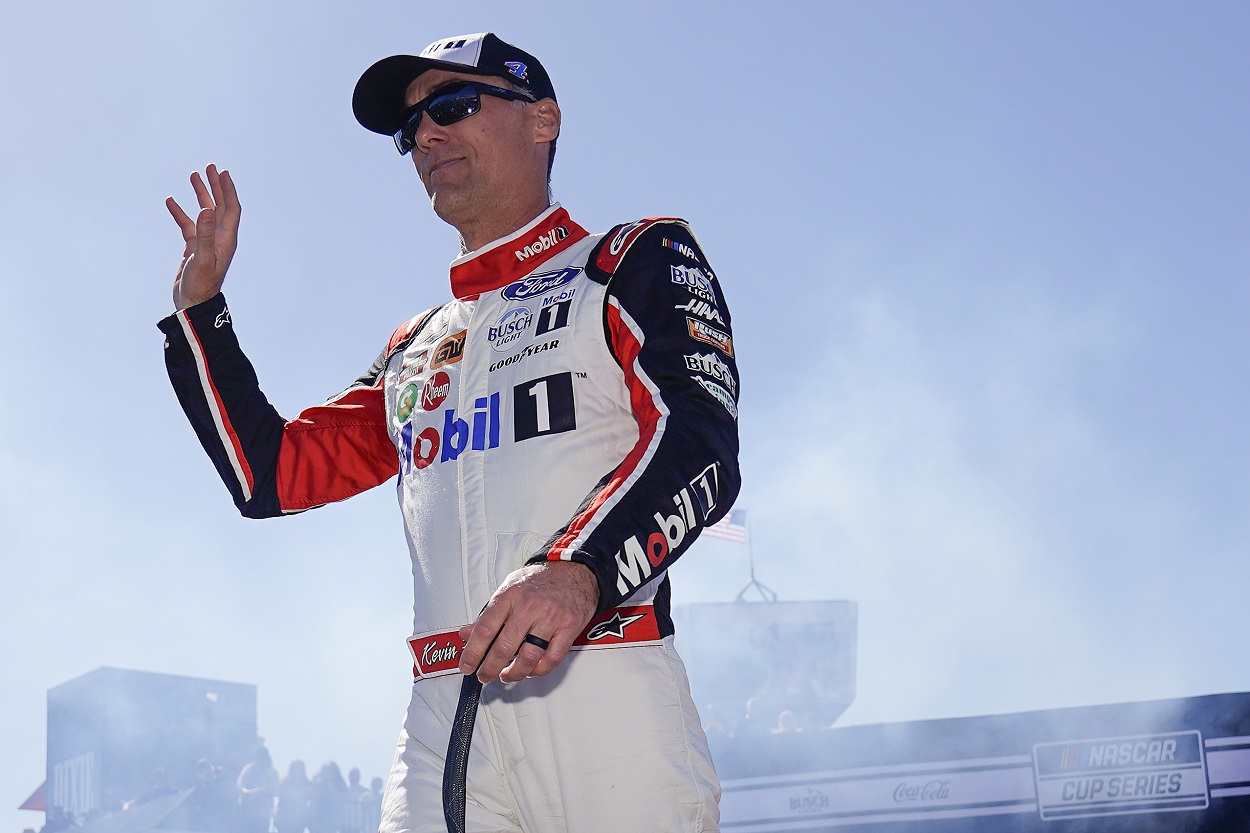 Kevin Harvick Is the New Jimmie Johnson, but Not in a Good Way
Kevin Harvick's NASCAR career is starting to look like the end of Jimmie Johnson' run in the Cup Series.
Kevin Harvick was at the top of the sport when the NASCAR Cup Series rolled into Martinsville Speedway in November 2020. He led the series with nine wins and was the favorite to win his second championship. 
He narrowly missed the cutoff for the Championship 4 that night and now, merely 17 months later, struggles to remain relevant on the track each week despite 58 career Cup Series wins and the 2014 points championship.
Harvick, 46, is on a 51-race winless streak since he won the Bristol night race in September 2020 and has three top-10 finishes with only 12 laps led through eight races this season.
That quick drop-off sounds eerily similar to how the NASCAR career of another future Hall of Famer came to a close, that being Jimmie Johnson.
Jimmie Johnson didn't win a race during his final three NASCAR Cup Series seasons
Johnson won the final race of the 2016 season at Homestead-Miami Speedway for his fifth win of the year and seventh career Cup Series championship, which tied him with Richard Petty and Dale Earnhardt Sr. for the most ever.
He won three times in the first 13 races of 2017 but had only one top-5 the remainder of the year and never visited Victory Lane again. He ended his career on a lifetime-worst 130-race winless streak and did not finish higher than 14th in the points standings.
"I would say I thought I hit bottom a few times, and there was a bottom a little lower than what I envisioned," Johnson said in his postrace press conference after his career finale in 2020 at Phoenix Raceway. "I felt like on track there was mistakes that I made, and we had issues. … There were just many lows that kept rolling. When I thought that was it, there was another low."
2021 Bristol night race might have been Kevin Harvick's last, best chance to win
The final time Johnson was in contention to win a race ended in heartbreak at the Charlotte Roval in 2018 when he and Martin Truex Jr. crashed in the race's final turn. Johnson limped across the finish line eighth and was eliminated from the playoffs.
Johnson never again qualified for the playoffs, and the 2021 Bristol race could be a similar turning point in Harvick's career.
Harvick led 71 laps that night, but he and Chase Elliott made contact as they battled for the lead with 35 laps to go. The tussle gave Elliott's No. 9 car a flat tire that forced him to pit road and ended his chances of winning.
Harvick and Elliott's Hendrick Motorsports teammate Kyle Larson raced from the lead from that point on, but Elliott blocked Harvick's preferred lane when Elliott returned to the track and gave Larson an opening to pass with four laps to go and win the race.
"I'm ready to rip somebody's freaking head off," Harvick famously said after the race following an argument with Elliott on pit road.
Harvick has sparingly appeared at the front in 2022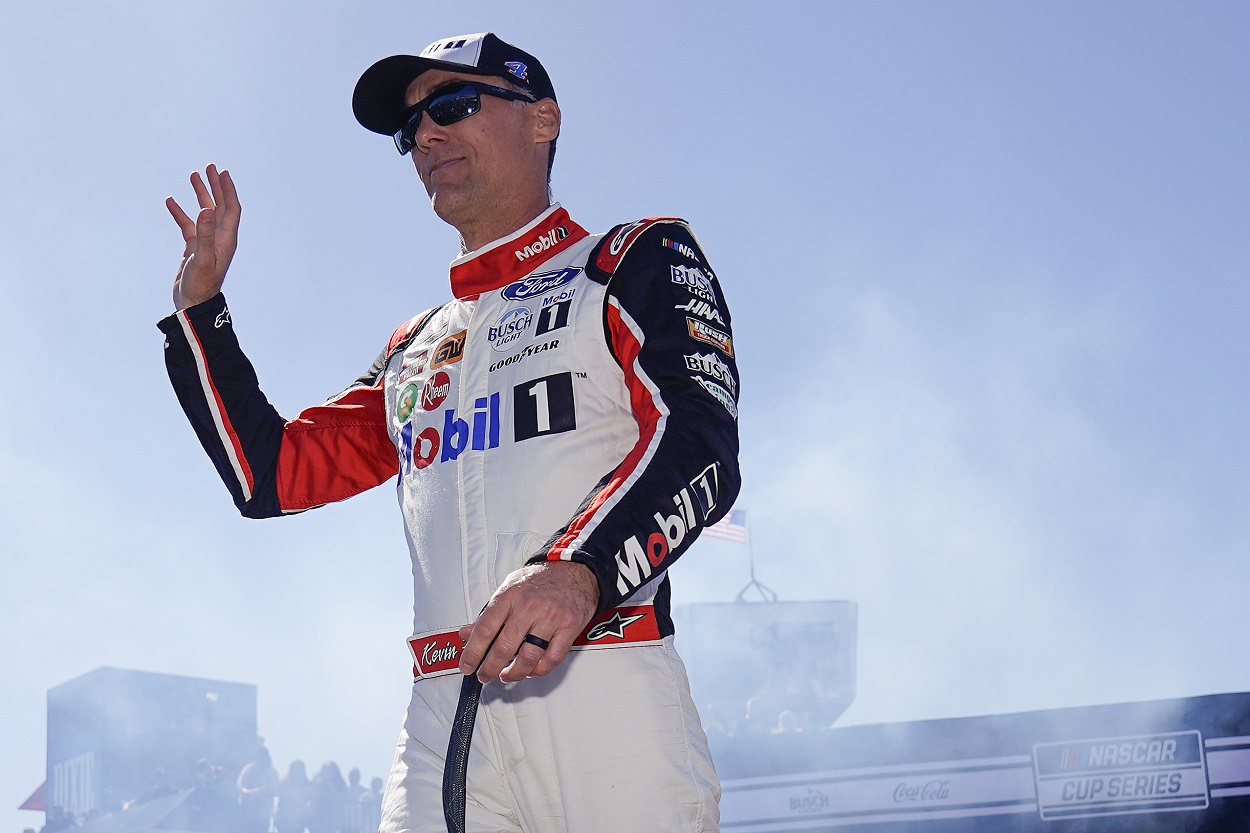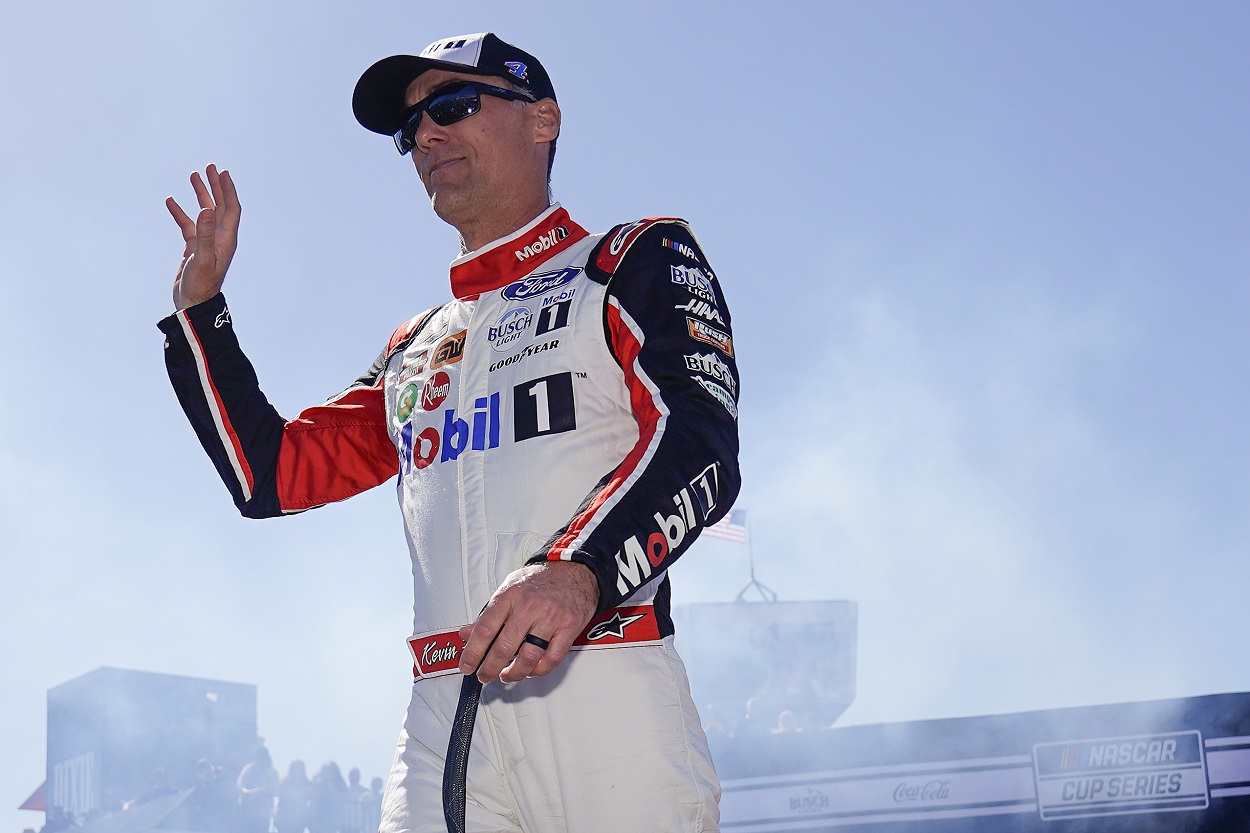 Harvick managed two top-5s in the final seven races of the season and finished fifth in the points standings as the top driver who did not qualify for the Championship 4, but Harvick and the No. 4 Stewart-Haas Racing team have struggled to be competitive in 2022 as the season nears the quarter pole.
He reached the top 10 twice in the first four races of the season but did not lead a green-flag lap until the series raced at Atlanta Motor Speedway for the fifth event of the year. He led 11 laps early in the superspeedway-style race before he was caught up in a wreck later in the event.
Harvick also ran second behind Denny Hamlin on April 3 at Richmond Raceway, but that finish was the product of good pit strategy that placed him and Hamlin on fresher tires in the final 30 laps of the race. Then Harvick was back to a nondescript 14th-place finish the next week at Martinsville.
So, are occasional flashes of brilliance combined with long stretches of mediocrity how Harvick's career will end? That career arc has been an unfortunate final chapter for many Hall of Fame-worthy drivers in NASCAR history.
Some drivers, such as Jeff Gordon, get to celebrate one final time. He won the 2015 Martinsville playoff race in his final full-time season to qualify for the Championship 4. Many others, such as Johnson, have to settle for the memories of their past accomplishments.
Harvick is signed with SHR through the 2023 season, so he has time to create a few more career highlights. But he might already be in the all-too-familiar career-ending decline.
All stats courtesy of Racing Reference