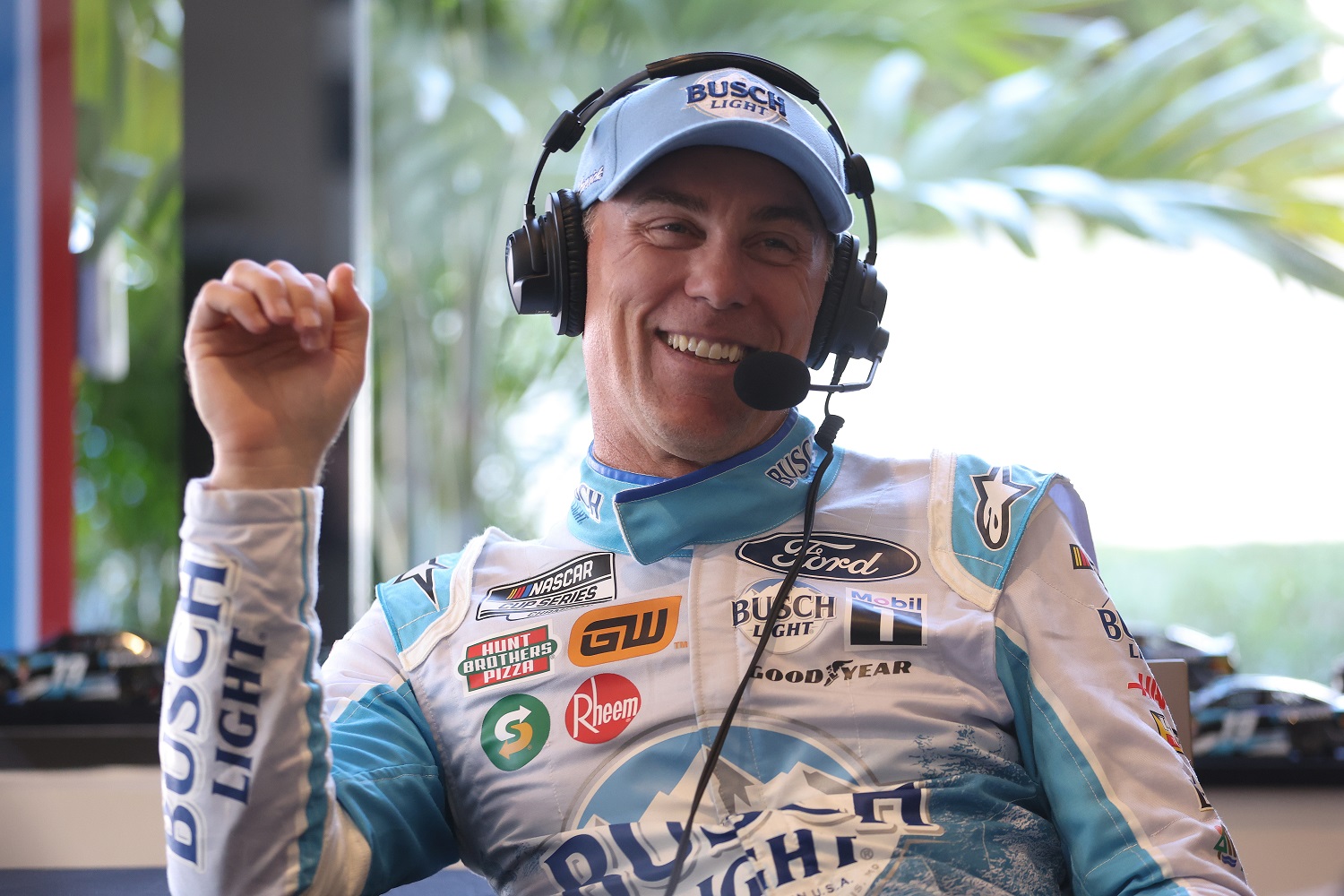 Kevin Harvick Always Finishes at Martinsville, but He Admits It's the NASCAR Track That Baffles Him
Kevin Harvick drives just fine on the other half-mile NASCAR track, but Martinsville remains a mystery to him.
For a small track, Martinsville can be a big problem, even for a veteran like Kevin Harvick. Thirty-something cars on a half-mile track have a way of sorting out contenders from pretenders by the time everyone is on their third set of tires. Somehow, that's a recurring issue for Harvick, who's been racing at Martinsville since 2001.
As strong as he runs at Bristol, the other NASCAR half-mile oval, Harvick rarely threatens at Martinsville. He's arriving this weekend with some momentum as he looks to stop the chatter about his long winless streak.
Martinsville is the rare track that baffles Kevin Harvick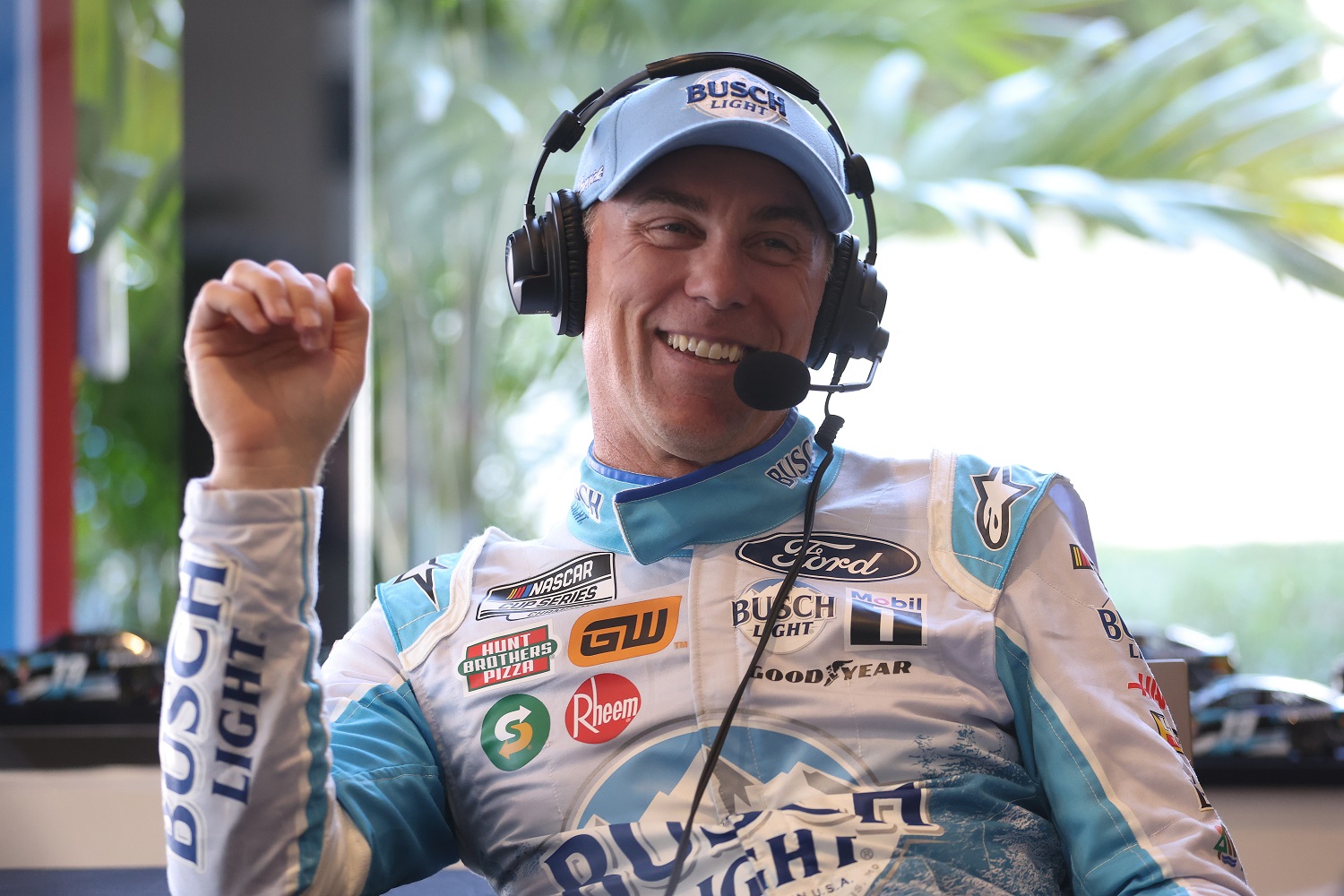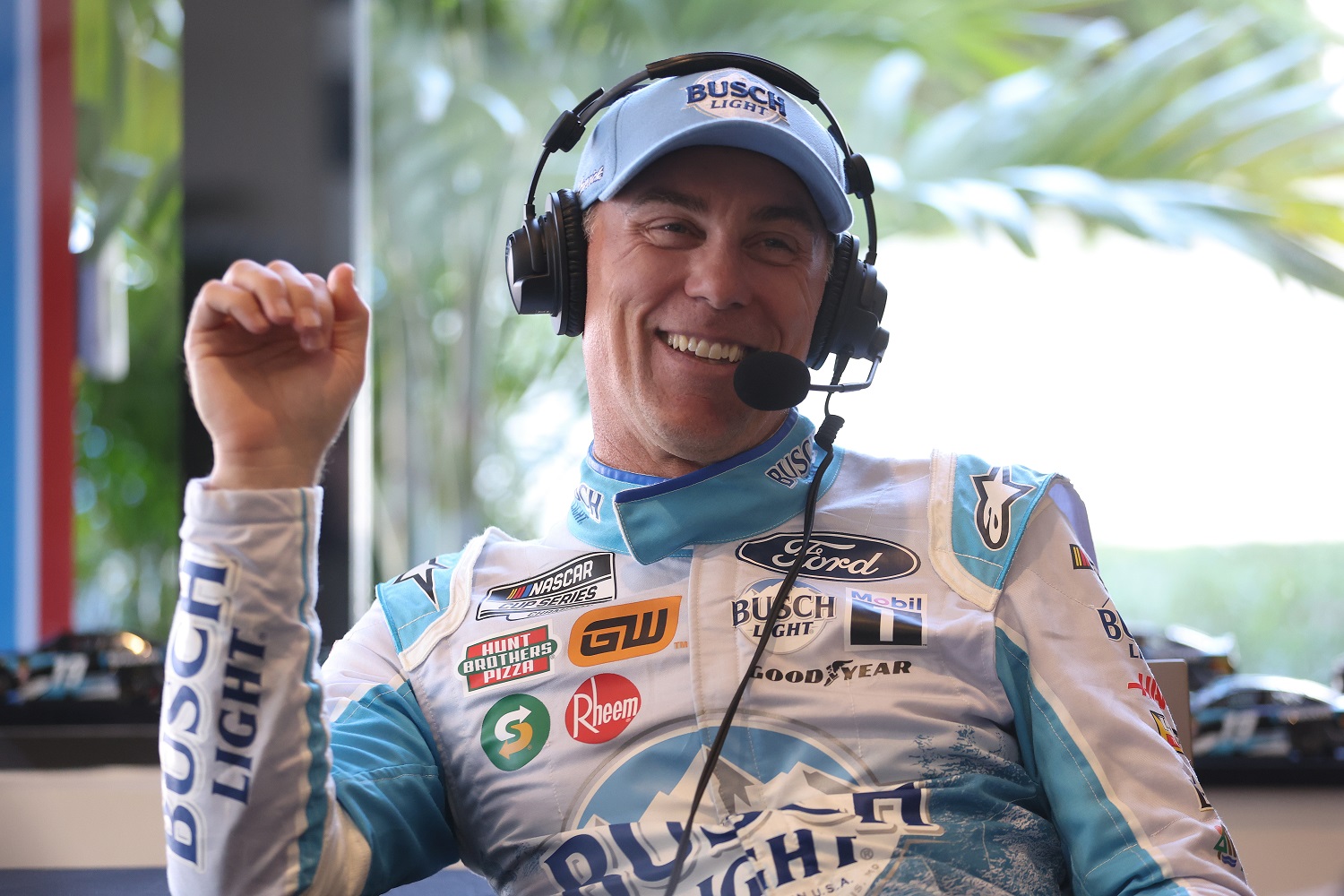 At an average speed of 75 to 80 mph, even the Generation 6 cars in the NASCAR Cup Series were reasonably immune to crash damage at Martinsville. The Next Gen car is proving to be even more resilient, meaning every car that starts Saturday night's Blue-Emu Maximum Pain Relief 400 has a shot at finishing, barring the odd mechanical issue.
Finishing at the Virginia track is never an issue for Kevin Harvick. In fact, his history of durability there borders on the amazing. Harvick's car has still been running at the finish in 40 of his 41 starts. The exception was an engine issue that stopped his Richard Childress Chevy 27 laps short of the finish in 2012, and Harvick has completed 98.3% of possible laps.
Harvick's problem at Martinsville is he's rarely in the mix at the end of the day. In those 41 starts, his only victory came in 2011. Beyond that, he has a third-place finish and three other showings in the top five, far out of whack for a driver with 58 Cup Series victories.
By contrast, Harvick has won twice at Bristol to go along with six runner-up showings and five other finishes in the top 10.
"I've done this a long time, and there's really not going to be a race track that I go to that I don't leave thinking that I could've done better," he told Motorsport.com. "Martinsville is the one I leave thinking that probably more often than some of the others."
He hasn't been to Victory Lane in his last 50 starts
He's undoubtedly tired of hearing about it, but Kevin Harvick has now gone 50 races without a victory since finishing first in the 2020 playoff race at Bristol. That race marked Harvick's ninth triumph of the season, but finishes of 16th at Texas Motor Speedway and 17th at Martinsville subsequently knocked him out of contention for a spot in the Championship 4.
The entire 2021 season proved to be one of frustration. Harvick scored second-place finishes at Kansas and Bristol, but his 10 top-five results represented half his total from the previous year as the entire Stewart-Haas Racing team experienced a disappointing season.
This year started with Harvick having to check up to avoid Chris Buescher with 10 laps left in the Daytona 500. That got him taken out by Kyle Larson in a wreck that also collected Chase Elliott, Erik Jones, Noah Gragson, and Todd Gilliland.
Kevin Harvick might be turning a corner early in the Cup Series season
NASCAR Cup Series veteran Kevin Harvick may be sitting eighth in points heading into Saturday's race at Martinsville, but he's also closer to 21st-place Christopher Bell than he is to leaders Ryan Blaney and Chase Elliott.
Still, there's enough to like about the way his season has progressed since 30th place at Daytona to think there might be a win in Harvick's future, even if Martinsville probably isn't in the cards. He comes into the race with three top-10 finishes in his last six outings, including second to Denny Hamlin last week in Richmond.
"For us in general, I think the performance of our car has been good," he said in an interview with Davey Segal. "We've just been sloppy, whether it's from me crashing the car in practice or missing inspection or having trouble on pit road.
"You name it, we've had it go wrong. But, you know, I think the performance has progressed every week and I feel good about that part. So, I think in general, from an SHR standpoint, our cars are running fine."
All stats courtesy of Racing Reference.