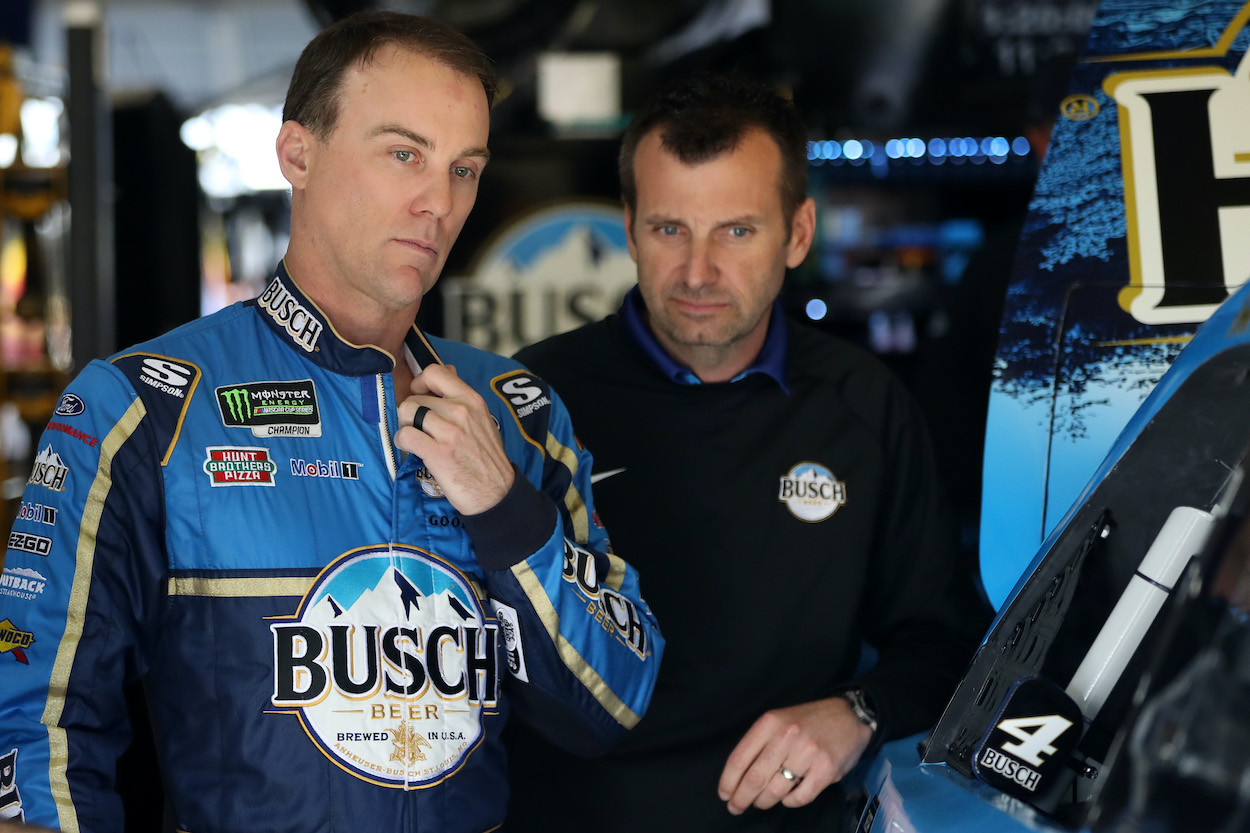 Kevin Harvick's Crew Chief Rodney Childers Admits Team in a Scary Spot and Voices Concern for NASCAR Cup Series Teams Just Days Before Start of 2022 Season
Kevin Harvick and his team find themselves in a scary position just days before the 2022 Cup Series season, according to his crew chief.
By Kevin Harvick standards, 2021 was not a good year. It was the first time since 2009 that the 2014 NASCAR Cup Series champion failed to win a single race all season. He also endured a public feud with fan-favorite Chase Elliott in the back end of the season. 
Harvick is understandably ready to move on from last year and, like the rest of his competitors, is looking forward to writing a new chapter in 2022 with the Next Gen car. While there's a great deal of excitement surrounding the new machine, it's also causing some serious concerns for numerous teams. How serious? Harvick's long-time crew chief Rodney Childers didn't sugarcoat it. 
Kevin Harvick's crew chief Rodney Childers sends concerning message
While Kevin Harvick's No. 4 car makes the cross-country trek to LA for the Clash at the Coliseum, back home in Charlotte, members of the Stewart-Haas Racing team, as well as other teams, are trying to predict the unpredictable. 
With the worldwide supply chain issues affecting NASCAR and teams suffering a shortage of parts, many are now strategizing, trying to devise a plan for the beginning of the season, and attempting to identify what cars will be available for what races. Harvick's long-time crew chief, Rodney Childers, shot up a red flare on Twitter earlier this week, raising the issue teams face.  
"Before we load for the Daytona 500 like normal.. Will be a little odd with only 1 car.." Childers tweeted in response to someone asking about the timing of the 2022 team photo. 
When another fan asked the reason for just a single car, the crew chief revealed the problem. "Only 1 because we can't get parts to build the backup car," he said.
Fox's Bob Pockrass tweeted an update later, indicating after communicating with Childers, the team has a Clash car and Daytona car ready to go. Two others are being worked on, but due to missing parts, they likely won't be ready for Daytona.
Carl Edwards set a bad example in 2013
In 2013, Carl Edwards had a Daytona Speedweeks he would like to forget. During practice for both the Sprint Unlimited and Duel, he crashed. And he was just getting started.
He crashed a couple more times in Florida and admitted it was not a good start to the season. 
"That is the fourth time we have wrecked since we have been down here," Edwards told Fox Sports. "We are getting it out of our systems. This is the worst Speedweeks start I have ever had. I don't think I have crashed this many race cars in two years."
Kevin Harvick and other teams have some options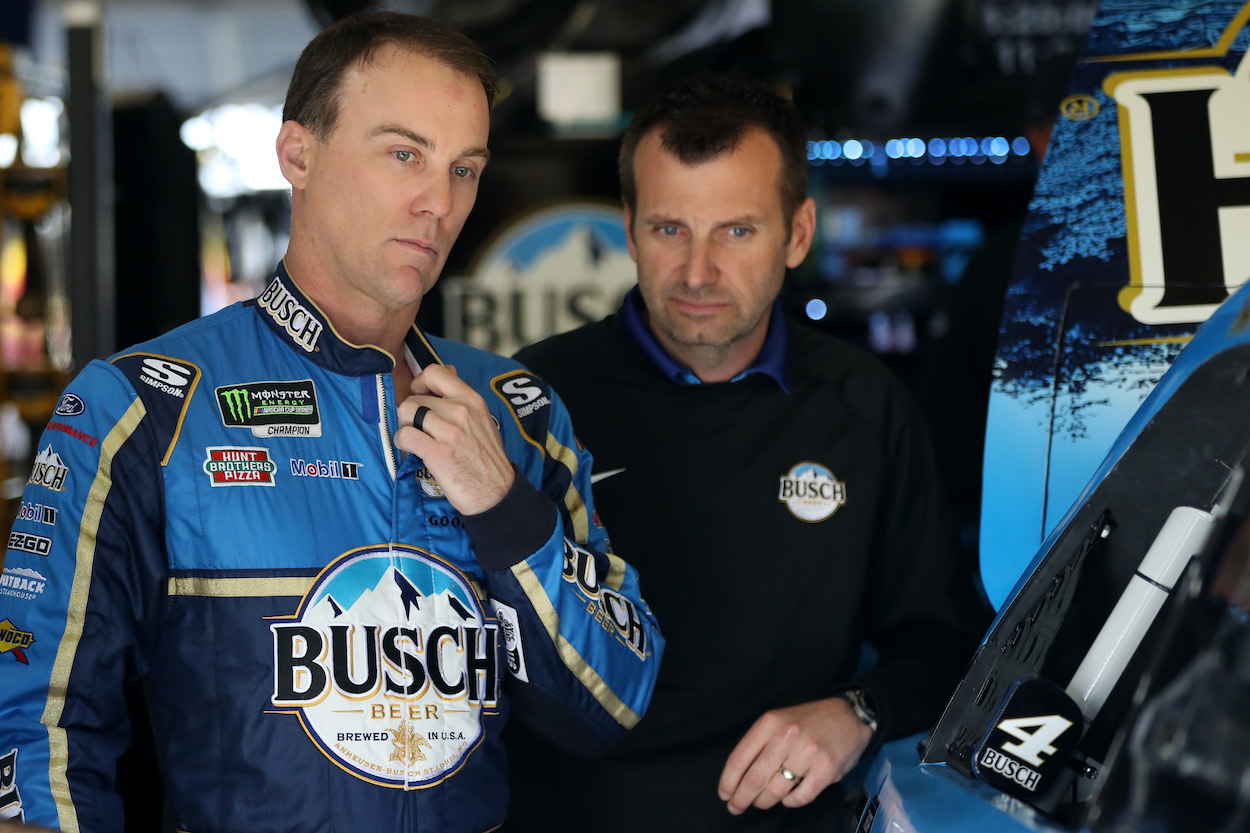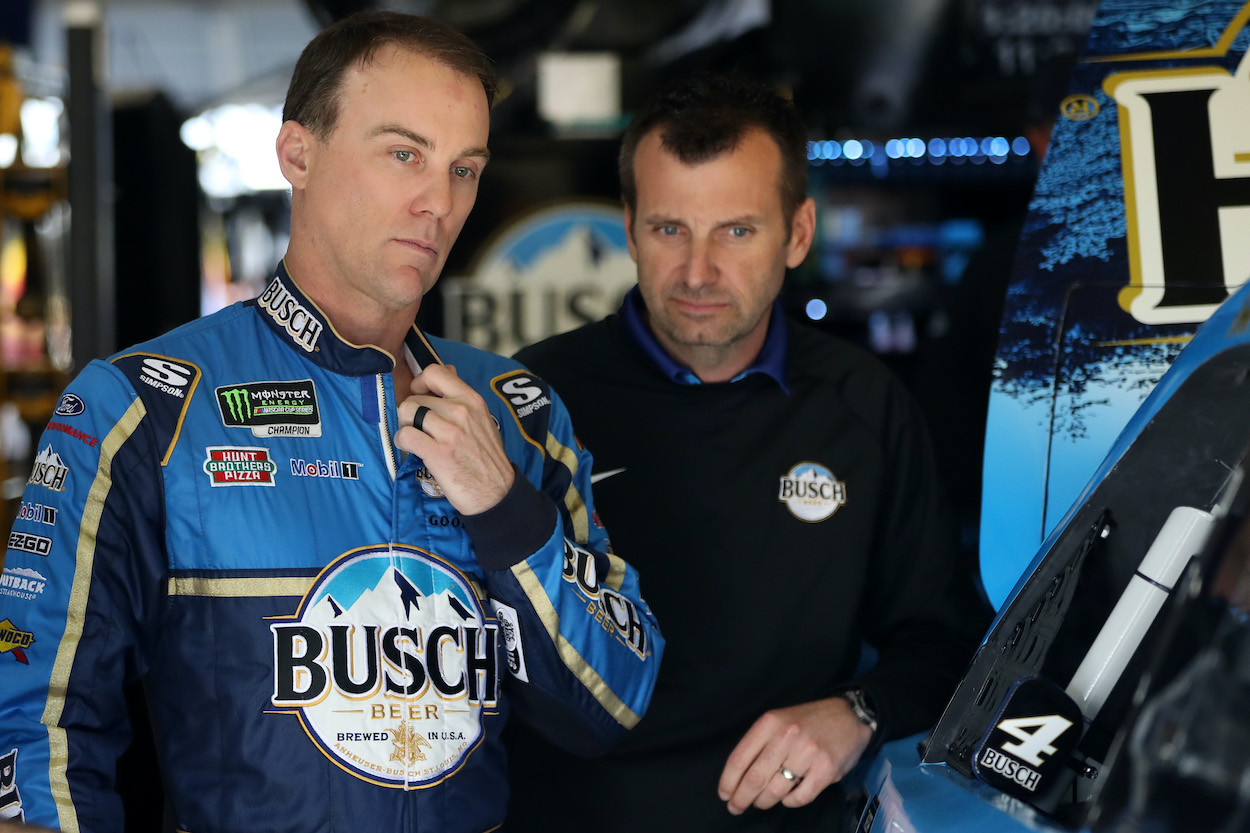 If Kevin Harvick — or any driver — really wants to have a backup car ready and available during the season, it's at Speedweeks. Carl Edwards' disastrous 2013 proved that. 
With the ongoing supply issues, Harvick and the other teams in similar situations have a few options. The Clash car could serve as the backup. In the past with the Gen 6, no team would ever consider bringing a short-track car, designed to run on a quarter-mile bullring, to compete on a superspeedway and the sport's biggest stage. However, the Next Gen car allows it to happen. 
In a real pinch, the team could bring the car designated for the West Coast swing from Charlotte down to Daytona. But then, that could potentially put the team behind for the races out west.
Drivers and fans are understandably excited about the 2022 Cup Series season, which promises to be entertaining with the new car, new tracks, and the return of practice and qualifying. The limited number of cars at each team's disposal adds another interesting wrinkle to the mix and will be something to watch in the days and weeks ahead.  
Like Sportscasting on Facebook. Follow us on Twitter @sportscasting19.