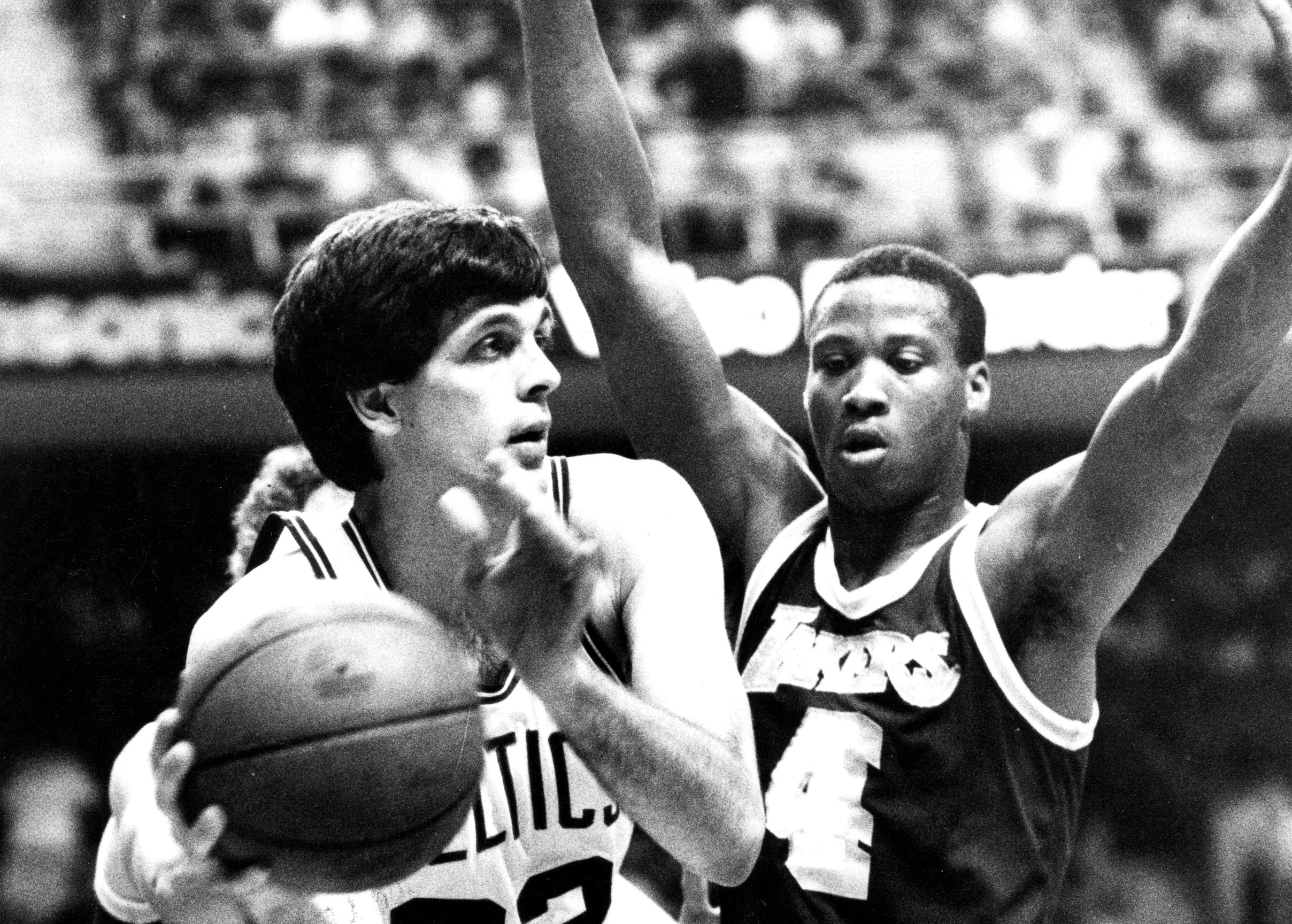 Kevin McHale Joked That He Remembered 'Some Guy' Clotheslining Kurt Rambis in the 1984 NBA Finals
Those NBA Finals matchups in the 1980s between the Boston Celtics and Los Angeles Lakers got pretty heated.
There's never a shortage of good old-fashioned Boston Celtics vs. Los Angeles Lakers 1980s basketball talk. Fans and players love to reminisce about the heated battles between the two rivals. Larry Bird vs. Magic Johnson had the NBA world talking then, and many still talk about it all today.
Former Celtics star Cedric Maxwell and former Lakers stars Byron Scott and Michael Cooper have their own podcasts and are always reflecting on their playing days. Celtics legend Kevin McHale is also one who loves to look back at the glory days. He once joked that he recalled "some guy" clotheslining LA's Kurt Rambis during the 1984 NBA Finals.
Kevin McHale and the Boston Celtics faced the Lakers three times in the NBA Finals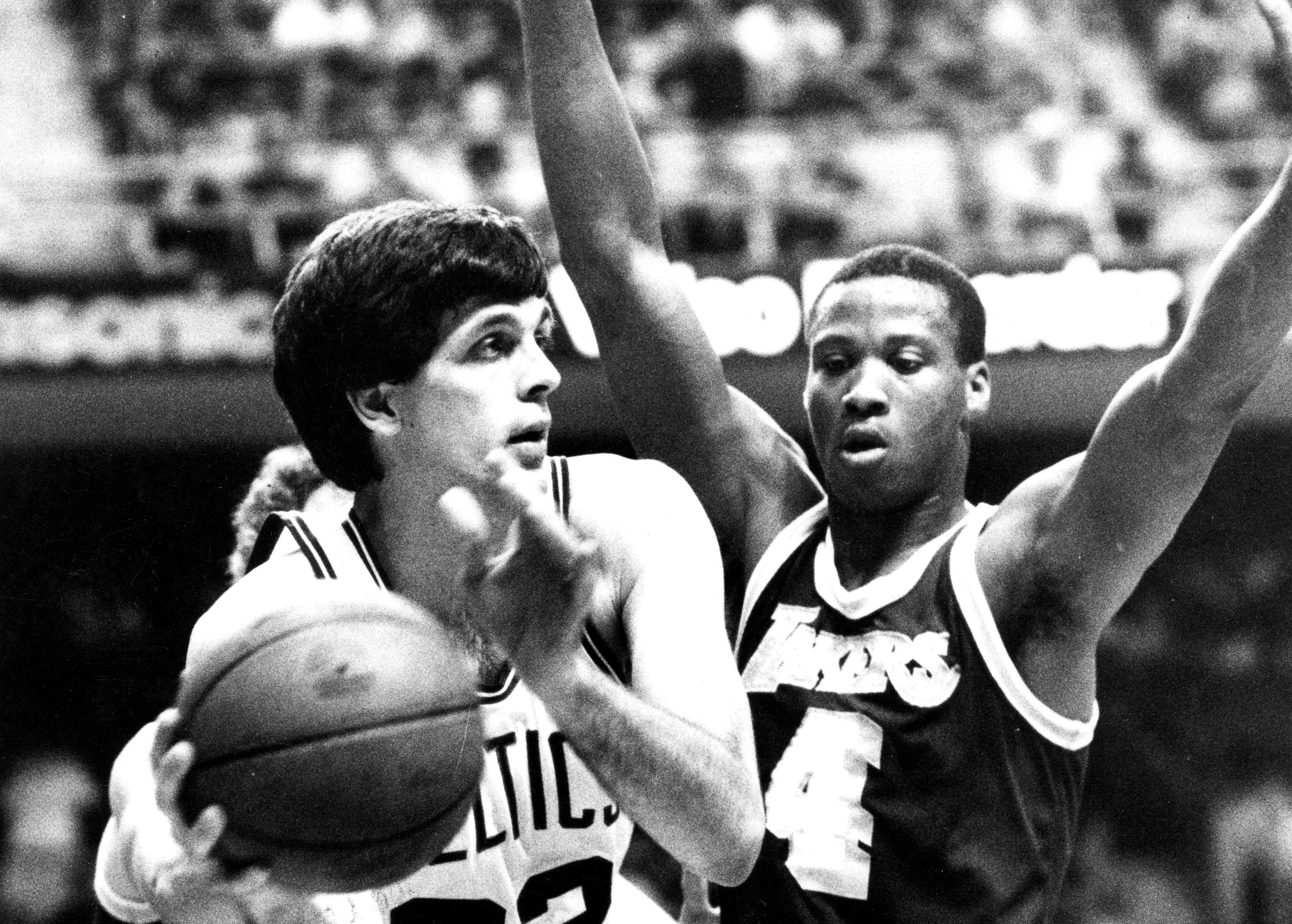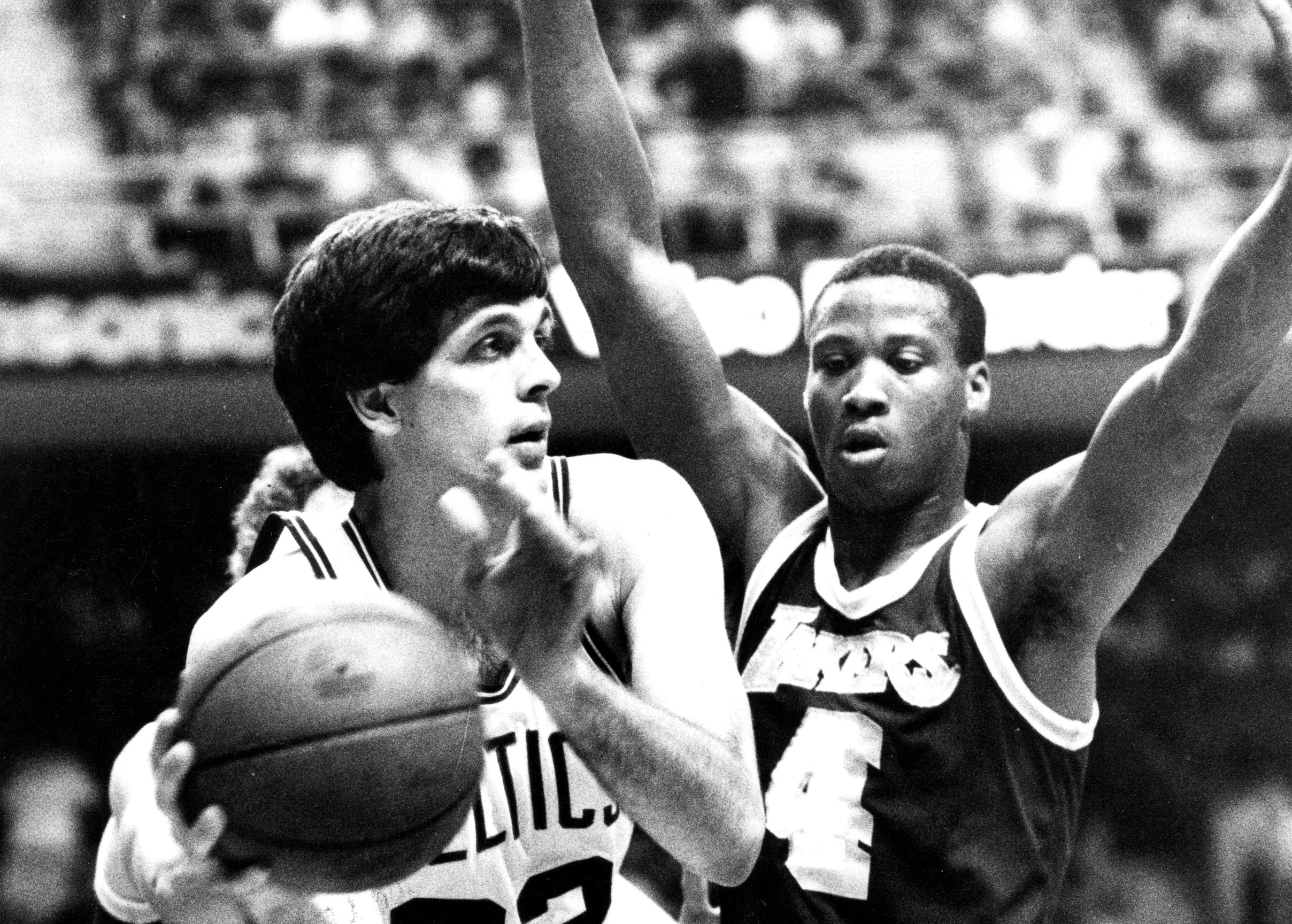 During the 1980s, one thing was guaranteed — either the Celtics or Lakers would play for the NBA title. Each year of the decade, one of them reached the NBA Finals. Three times, they squared off against each other.
The first of those three meetings came in 1984. The Celtics, outplayed for the first half of the series, stormed back and outlasted the Lakers in seven games. In Game 7, Maxwell famously told his teammates to get on his back. He led the team in scoring with 24 points in Boston's 111-102 victory.
The teams met up again for the '85 title. The Lakers sought revenge. They got it. LA won the series in six games, clinching the deal in Boston. That Game 6 victory is something former Lakers center Kareem Abdul-Jabbar still talks about. He said celebrating a championship on Boston's home court made his career.
"That was our year," Abdul-Jabbar said in a 2020 video put out by NBA History & Legends on CLNS. "We finally beat the Celtics. The Laker/Celtics thing was dead now because we went up there and whooped them in Boston Garden. We were the only team to win a championship in Boston Garden other than the Boston Celtics.
"They got to live with that forever. That's awesome. That made my career. It was that good to me. I enjoyed 1985, and I'm still enjoying it."
After the Celtics defeated the Houston Rockets in 1986 for their third championship of the decade, they met the Lakers again in 1987. The Lakers won in six games.
McHale joked that he remembered 'some guy' fouling Kurt Rambis in 1984
During a 2016 interview with NBC Sports Boston, McHale reminisced about his days playing for the Celtics. He spoke about the 1984 series, one that's known for his infamous clotheslining of Rambis in Game 4.
The Celtics were completely outplayed through three games. If not for Gerald Henderson's steal late in Game 2, the Celtics would have been staring at a 3-0 deficit entering Game 4. Even in Game 4, the run-and-gun Lakers held a 76-70 lead before McHale got a little too physical with Rambis, clotheslining him as he went in for a layup.
"In '84, (head coach) K.C. (Jones) takes over," McHale recalled. "We have a really good regular season. We're excited. Had a couple of tough playoff series, and then we play the Lakers.
"They were every bit as good as we were. The game was getting up and down. They were running. We ran a lot, but against those guys, running was dangerous. We needed to slow things down. They had gone up 2-1 on us. K.C. then said no more layups.
"Kurt Rambis happened to be the guy coming to the hole, and some guy fouled him hard. It started a brouhaha of Larry going nose-to-nose with Kareem. The whole thing kind of exploded into our kind of game, where it was down and dirty, grabbing and holding. We got into that kind of game, and we scratched out a championship in '84."

Kevin McHale
Rambis also talked about the clothesline incident more than 35 years later when he was a guest on Cooper's Showtime With Coop podcast.
"You know, I would probably be in jail right now if I had been able to do what I wanted to do after he upended me," Rambis said. "I was going after him. If you watch the tape, I'm headed right toward him. Worthy pushes me into the reporters, and I end up falling down. Larry Bird ends up helping me up.
"It's just something you don't do in basketball, so I was going after blood. If I had a clear path, I was going after him, so I may have gotten in a lot of trouble."
Like Sportscasting on Facebook. Follow us on Twitter @sportscasting19 and subscribe to our YouTube channel.