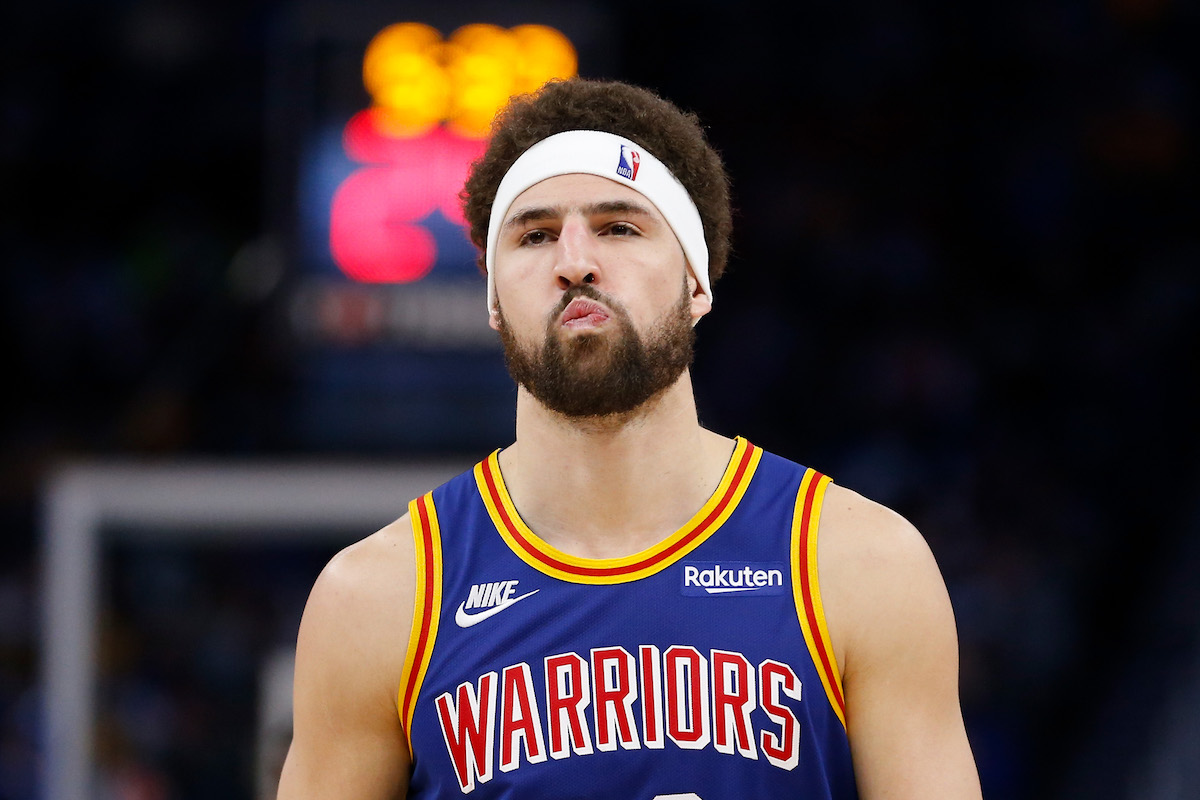 Klay Thompson Injury Update: Warriors Guard Still at '80 Percent'
Klay Thompson reportedly isn't yet at full strength, especially on the defensive end. That could be great news for the Golden State Warriors as the season progresses.
Klay Thompson has already made his long-awaited 2021-22 debut for the Golden State Warriors, returning to the hardwood for the first time since the 2019 NBA Finals after a long, grueling rehabilitation of his ACL and Achilles injuries.
In 16 appearances prior to the All-Star break, he averaged 17.1 points, 3.8 rebounds, and 3.1 assists while splashing in 41.8% of his field-goal attempts and 37.4% of his triples. But as effective as he's been and as much as he's reinvigorated the Dubs with his sheer presence alongside Stephen Curry and Co., he's not yet at full strength.
"I think I'm at like 80%," Thompson told The Athletic's Anthony Slater just prior to the start of the 2021-22 season's second half. "Still have a long way to go. But 80% me is still great on that [defensive] side of the ball. I can use my strength to body guys, my size to body smaller guards. Be solid against big men. I can still switch. But as far as my lateral quickness, it's about — from where it was — it's about 80, 85% from where it was. I know it'll take time to come back. There will be bumps in the road."
Thompson has indeed struggled to turn back the clocks on the defensive end.
As Slater illustrated by highlighting a play against Kyrie Irving in which Thompson failed to show off the lateral quickness that made him a preferred option in those matchups prior to his bad injury luck, he's working through the weaknesses via live reps.
That's not to say he's been ineffective, of course. Even a diminished Thompson remains a high-quality defender.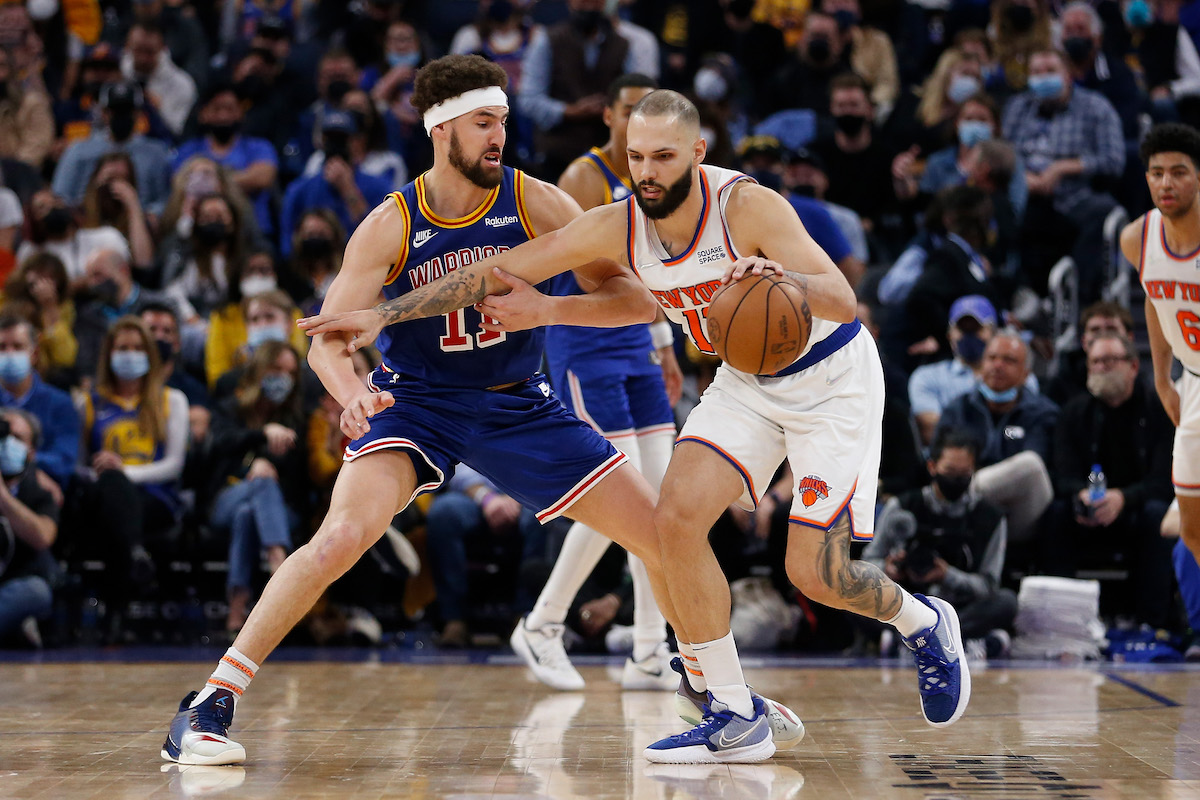 Golden State's point-preventing prowess has been slightly worse with the Washington State product on the floor, but he's held his own individually.
Sitting in the 79.7 percentile as a pick-and-roll ball-handler defender, he's been able to use his size and smarts advantageously. Few players have the on-ball quickness Irving possesses, and a less-than-90% Thompson can stay in front of them, especially given his knowledge of the defensive game. It's why he's still able to contest so many shots and assume some of Golden State's most difficult assignments.
"When it comes to two-on-two, three-on-three, four-on-four, five-on-five, he's too smart," former Warriors guard and current player mentor coach Leandro Barbosa told Slater. "He knows what to do. Even if he doesn't have help, he knows where he's supposed to send you on the floor. It gets complicated for me to go by him (in a team environment)."
Once the physical game catches up to the mental game, that could be great news for Golden State.
Again, Thompson has only suited up in 16 contests. But the Warriors (42-17) trail only the Phoenix Suns (48-10) in the Western Conference standings and could make a run at closing the gap with Chris Paul out of action until the true stretch run. Yet even that isn't the crux of the campaign.
When Curry is running the show alongside an aging but effective (when healthy) Draymond Green and a stellar supporting cast, titles are all that matters.
A version of Thompson operating at 80% already makes the Dubs legitimate title contenders. If he gets to 100%, a certain word in that last sentence could shift to "favorites."
All stats, unless otherwise indicated, courtesy of Basketball Reference and NBA.com.