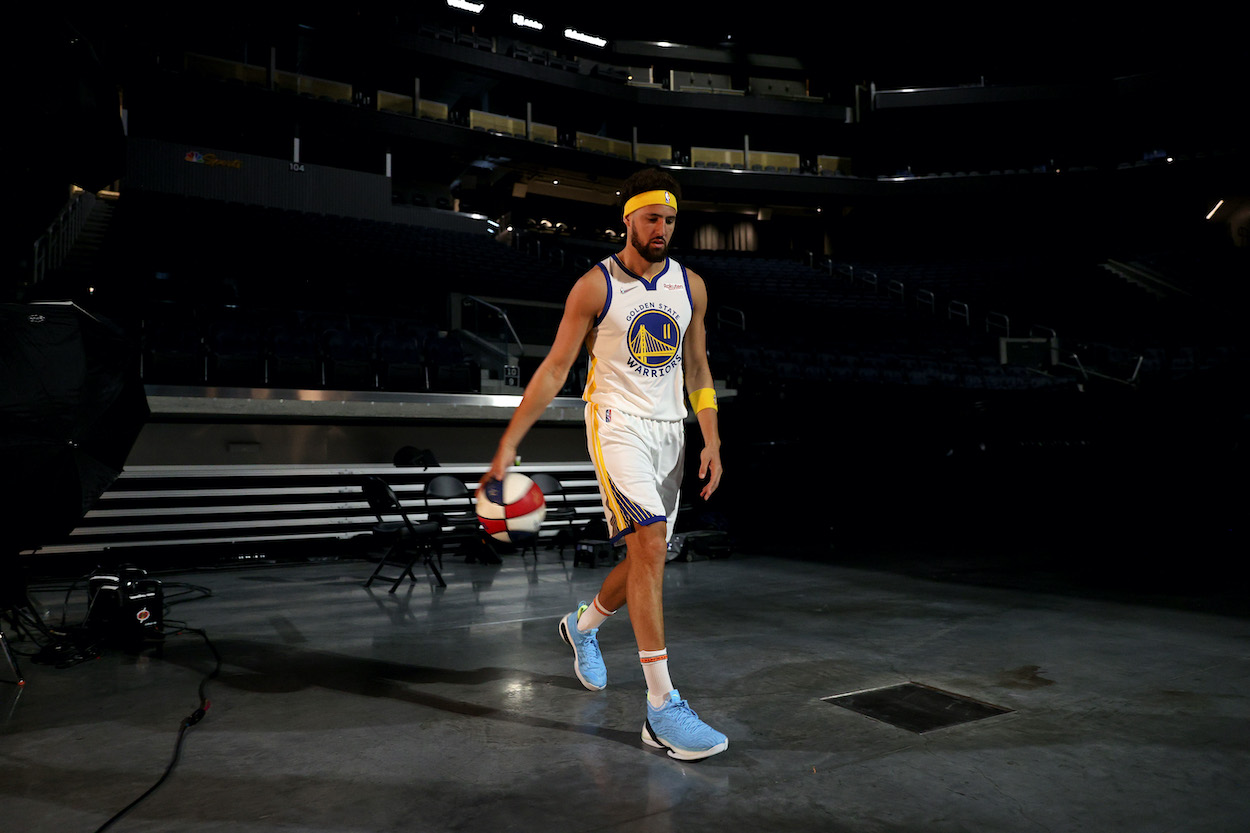 Klay Thompson Sends Warriors Fans Into a Frenzy About His Long-Awaited Return Without Saying 1 Word
Klay Thompson is expected to return to the court for the Golden State Warriors by the end of the year, but fans want him back now after watching his latest workout video.
Klay Thompson is inching closer and closer to his highly anticipated return to the court, and Golden State Warriors fans can hardly contain their excitement. The five-time All-Star hopes to be back in the lineup by the end of December after missing nearly 30 months due to injury.
On Wednesday night, Thompson sent Warriors fans into a frenzy about his impending return, and he didn't even have to say a single word to do it.
Klay Thompson is closing in on his long-awaited return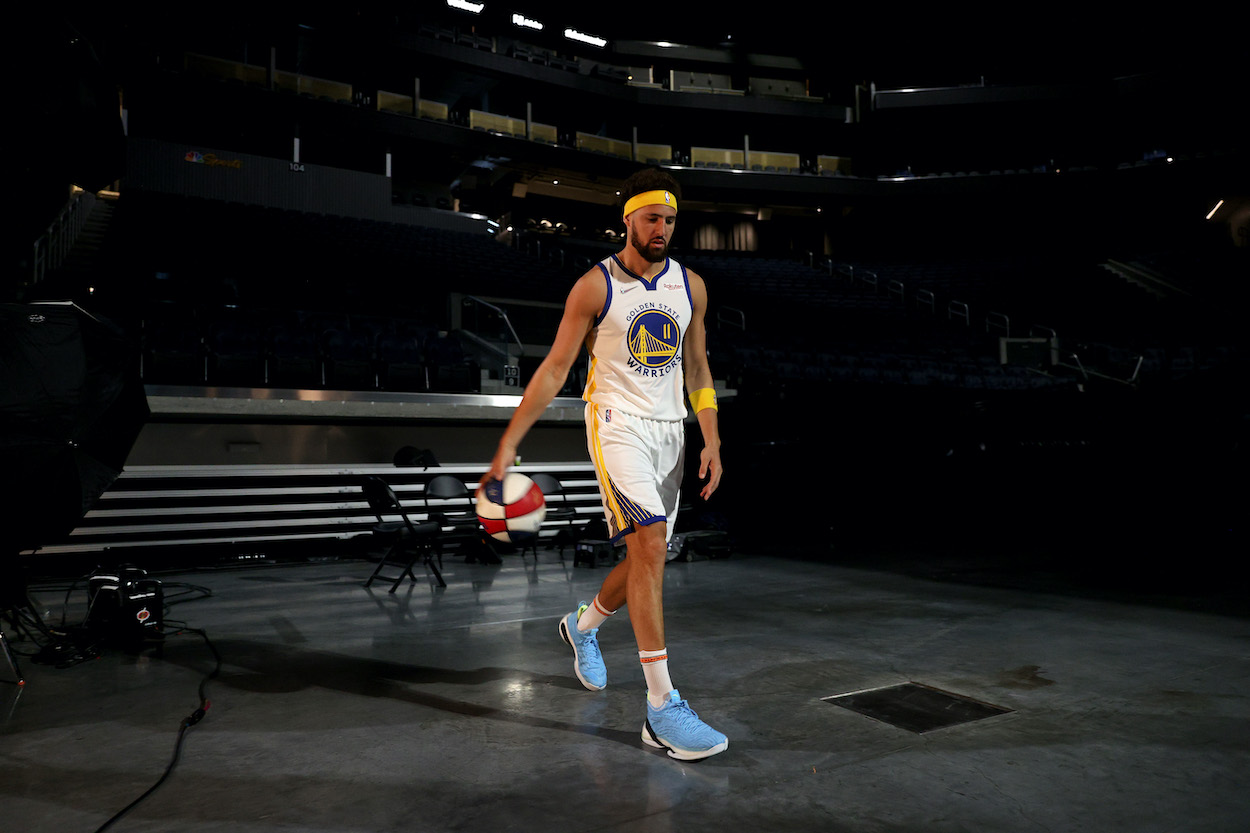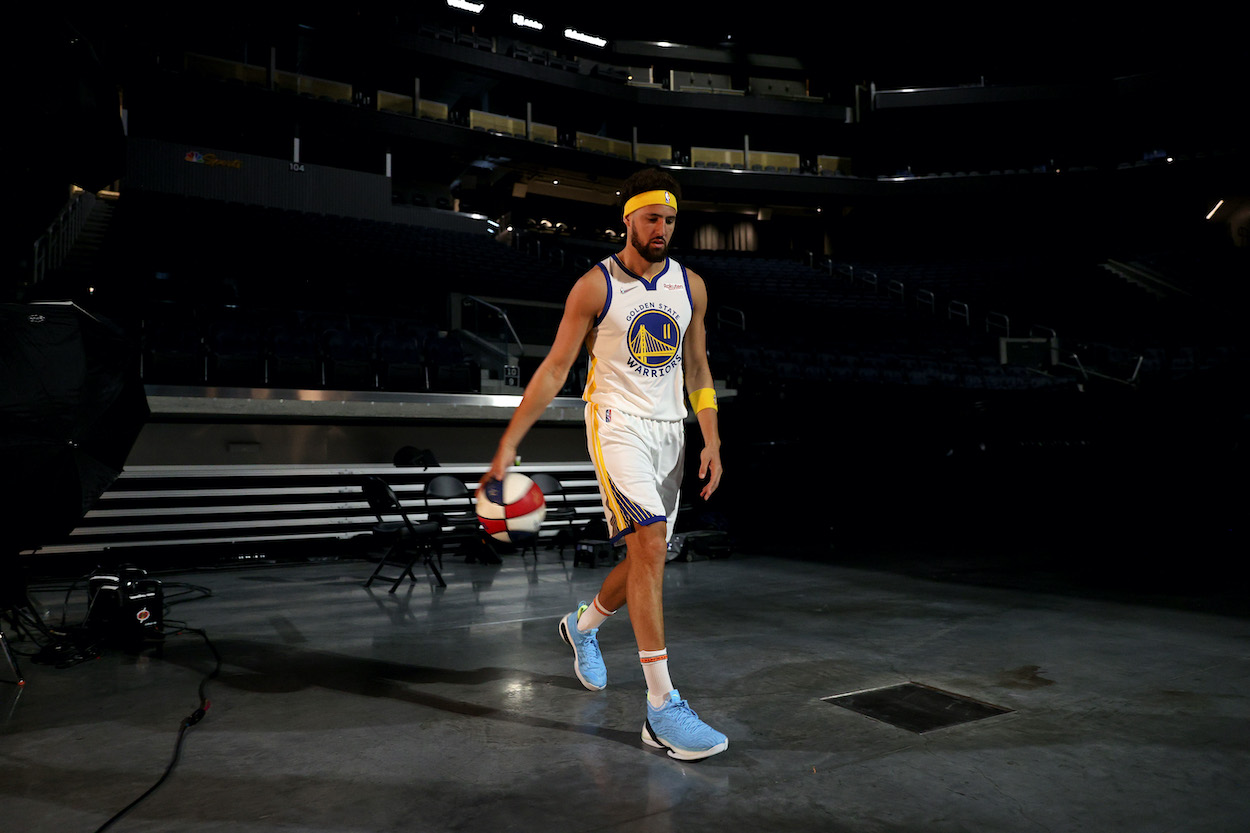 Thompson hasn't played in an NBA game in what seems like an eternity. The shooting guard tore his ACL during the 2019 NBA Finals against the Toronto Raptors, and right before he was set to return from that injury last year, he tore his Achilles in November and missed the entire 2020-21 season.
It's now been a full year since Thompson tore his Achilles and nearly 30 months since he last suited up for the Warriors. But his return is getting closer by the day.
"He's doing well in his recovery, but the Warriors are targeting that Christmas Day game against the Suns for his return," Ramona Shelburne of ESPN said on an episode of The Jump in August. "He could come back a little bit before that, but in terms of getting his conditioning right, they're targeting that Christmas Day game against the Suns."
With Thompson's incredible work ethic, though, it wouldn't be surprising to see him out on the court before then.
Thompson sends Warriors fans into a frenzy without saying a word
Warriors fans have been begging for more updates regarding Thompson's recovery and return date. He seems to be close to full strength by this point, but Golden State understandably doesn't want to rush him back to the court before he's 100% ready.
That might happen sooner than we originally thought.
On Wednesday night, the Warriors' Twitter account posted a minute-long video of Thompson in full uniform making sharp cuts and draining threes from the corner before a game. He looked fluid in his movements and showed no signs of an ACL or Achilles injury. Oh, and he buried all nine of the jumpers he took. Because of course he did.
Dub Nation flooded the Twitter post with nearly 300 comments, which was by far the most engagement on any post from the team's official account all night. Can you tell they're excited?
"The light at the end of the tunnel"
Everyone in the Warriors organization knows how much Thompson brings to the team both offensively and defensively, but no one knows that better than head coach Steve Kerr. Speaking recently about Thompson, Kerr said his return already has the team buzzing with excitement.
"Klay's imminent return is a huge factor for our team," Kerr said Tuesday, per NBC Sports. "There's a sense of anticipation and energy that is directly linked to Klay's return. 
"On the injury front, we're seeing his progress. It's more incremental, more week-to-week rather than day-to-day. But we can see him getting stronger, getting more comfortable, and getting quicker with his cutting and lateral movement. It's all very exciting. We're thrilled to at least, finally, have the light at the end of the tunnel."
Based on Thompson's recent workout video, that light could be approaching quicker than expected.
Like Sportscasting on Facebook. Follow us on Twitter @sportscasting19.