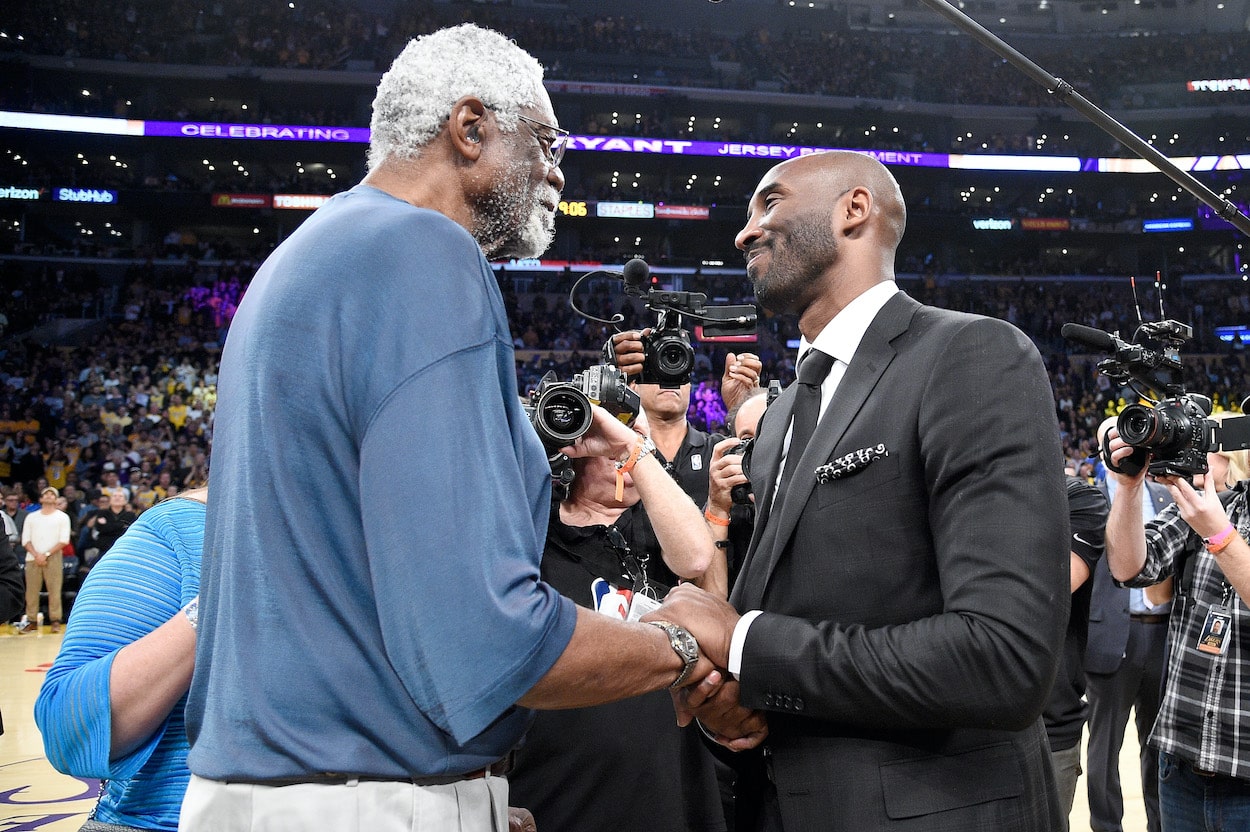 Kobe Bryant Wouldn't Have Won His Last 2 Championships Without a Wise Assist From Bill Russell
Kobe Bryant credits Bill Russell for helping him win two championships with the Lakers.
Kobe Bryant was an NBA legend in his own right, but he never missed an opportunity to learn from the all-time greats from before his time. One of his most beloved mentors was Bill Russell, who recently died at the age of 88.
Bryant constantly went to Russell for advice throughout his NBA career, and he credit the 11-time champion for helping him lead the Los Angeles Lakers to two titles after Shaquille O'Neal left the team.
Bill Russell mentored Kobe Bryant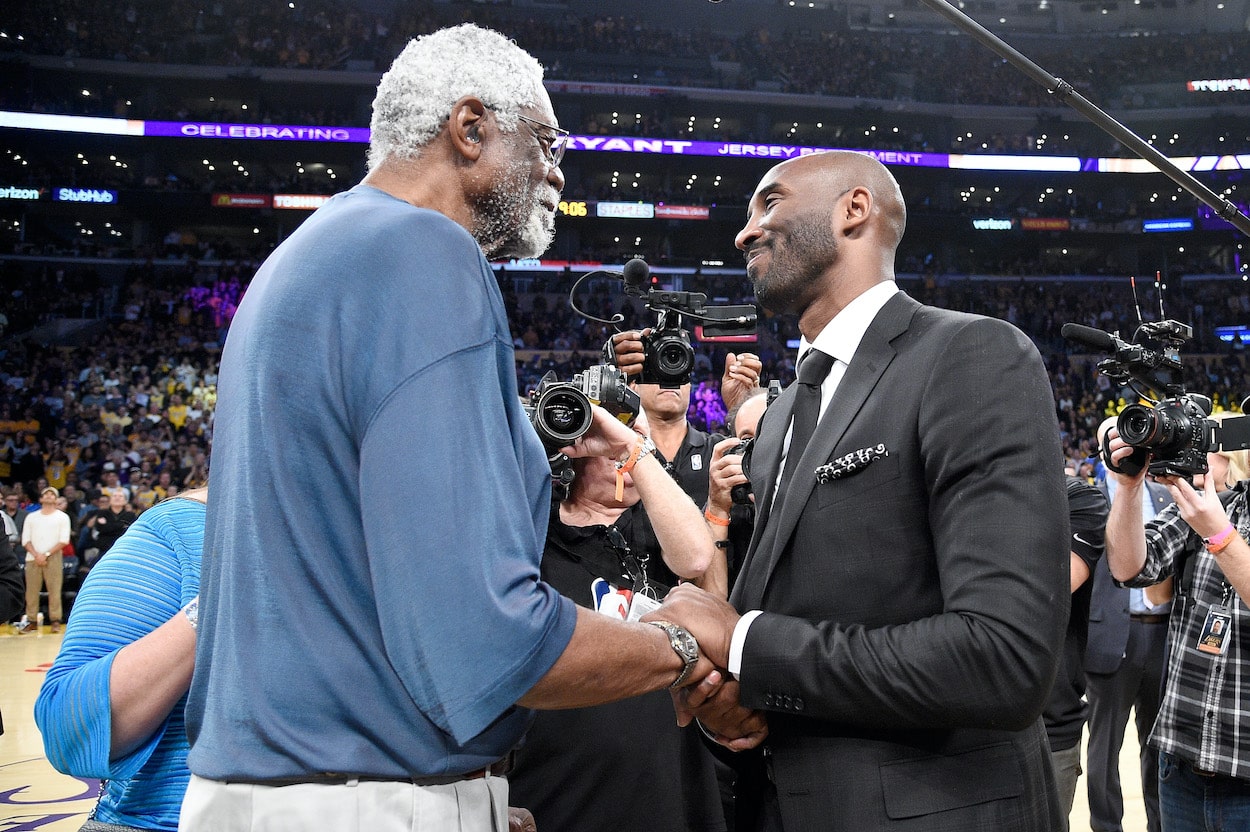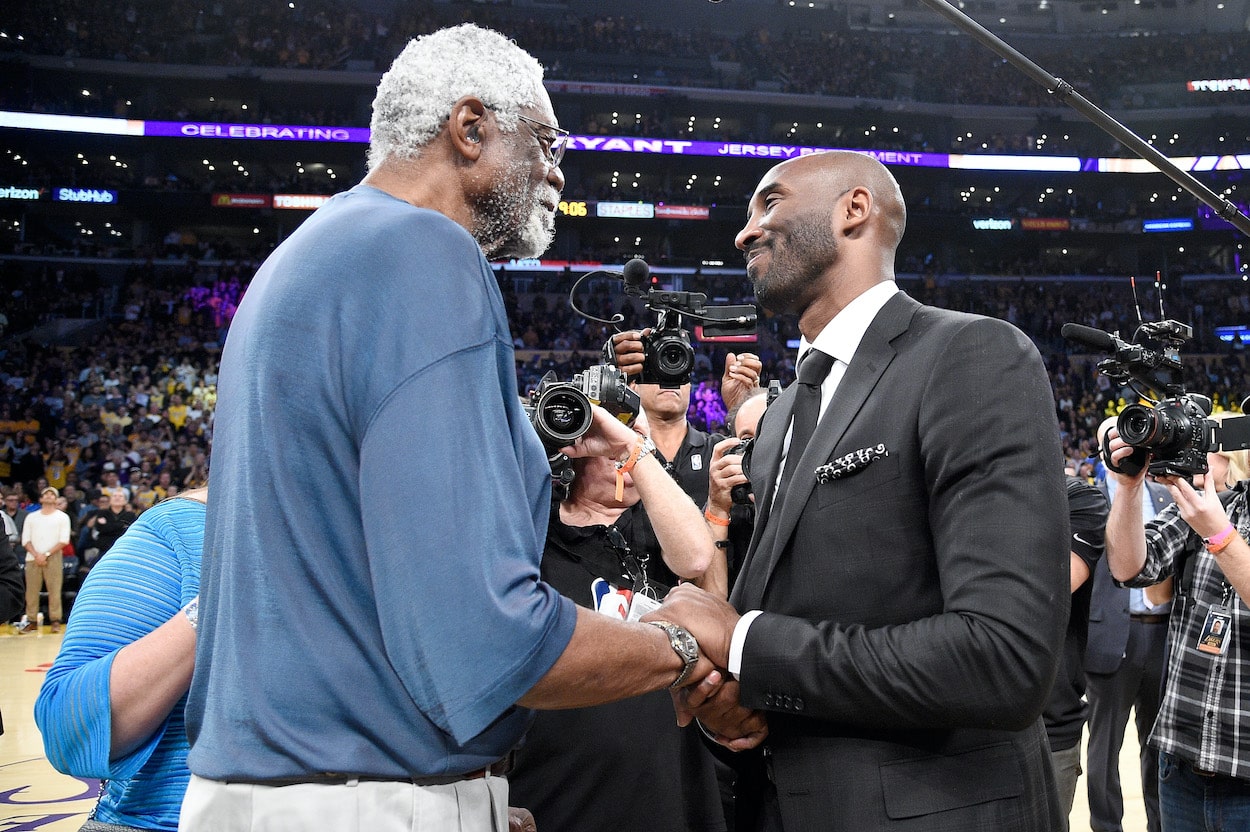 Bryant was always a student of the game of basketball throughout his NBA career. Considering Russell is the greatest winner the NBA has ever seen, it only made sense for Bryant to seek out his advice.
In an old interview recently posted on YouTube by CNLS Celtics, Bryant admitted he cold-called Russell at one point to start a relationship, and it led to a beautiful friendship.
"I wanted to learn," Bryant said. "I think the most important thing that we can do when we want to learn is actually pick up the phone and ask. So, I picked up the phone, and I reached out to Bill Russell, and that began a great relationship of mentorship. He had a lot of great stories to share with me, not just on the court but off the court."
When Bryant's retirement ceremony rolled around, Russell reached out to him and asked if he could attend. Kobe didn't hesitate. After all, he wouldn't have led the Lakers to back-to-back titles in 2009 and 2010 without Russell's help.
Bryant used Russell's wise advice to lead the Lakers to two championships
Russell gave Bryant plenty of advice during his time in the NBA, but one wise nugget stuck with him years into retirement. Russell's message about being unselfish in order to win helped Kobe lead the Lakers to championships in 2009 and 2010 without Shaq.
"Tactically speaking, because, you know, I always geek out about the game, [Russell] said, 'When I played, I could score the ball, I could handle the ball, and I could pass the ball. But it was really important, in order for us to win, I had to look at my teammates and say, OK there's other players here that do that better. Therefore, I must allow them to do that. And what I do best is defend and rebound, so I'm gonna completely focus on that. Let (Bob) Cousy handle the ball. Let Sam (Jones) be the shooter. Let (John) Havlicek be the shooter,'" Bryant remembered. "I thought that was a very, very insightful thing that I used, and how I was able to go on to win those two championships post-Shaq."
That story is just one example of how much Russell loved mentoring the stars of today's NBA. Two legends gone but never forgotten.
Like Sportscasting on Facebook. Follow us on Twitter @sportscasting19.