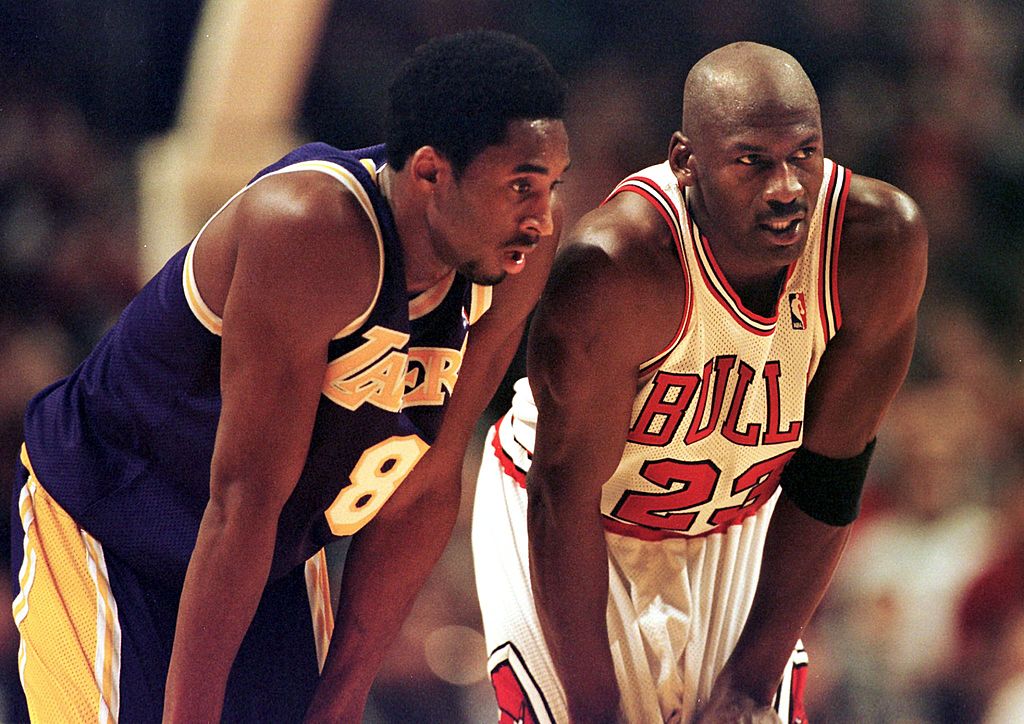 Kobe Bryant Rare Behind-The-Scenes Footage in Final Season to Become Next 'Last Dance' Documentary
Kobe Bryant had numerous cameras following him during his final season and now there are discussions a documentary similar to The Last Dance might be coming.
"The Last Dance" documentary series, which provides a behind-the-scenes glimpse of Michael Jordan and his final season with the Chicago Bulls, premiered last Sunday on ESPN and was viewed by record numbers according to the network. This week it was revealed that the late-Los Angeles Lakers star, Kobe Bryant, had cameras following him around for his final season as well, and a Last Dance-style documentary is in the works.
The Last Dance is a huge success
In a nation starved for sports, especially first-run shows, "The Last Dance" satisfied the hunger of many sports fans, and the numbers clearly reflect that. The Sunday night debut drew an impressive 6.1 million viewers, which made it the most-watched ESPN documentary since the network began producing originals back in 2004.
The most-watched doc before Jordan's was You Don't Know Bo, which pulled in 3.6 million viewers back in 2012. In the prime advertising demographic of 18 to 49-year-olds, 3.5 million viewers tuned in to watch the first two episodes. 
The documentary was the most-viewed programming on ESPN since the college football championship game in January and came in just behind the NBA All-Star game in February (7.3 million viewers) and two Christmas Day games on ABC (8.76 million and 6.5 million).
These impressive numbers could lead to more behind-the-scenes type of documentaries featuring some of sports greatest athletes, and the late-Kobe Bryant certainly fits that description.
Kobe Bryant allowed all-access to camera crew during final season
During the 2015-16 season, Kobe Bryant hired his own camera crew that was allowed unprecedented access to chronicle every moment during the final season of his illustrious 20-year career. That included extraordinary access to the locker room, training room, around the practice facility, and the team's charter plane.
According to John Black, who headed up the Lakers' PR department for 27 years, he told ESPN the Lakers staff went above and beyond in allowing the crew to film Bryant.
"They had unprecedented and, by far, greater access than anyone else ever. We certainly allowed them to do everything we could within what the league would allow, and sometimes, with a wink and look-the-other-way, allowed them even more."
The NBA also granted approval for Bryant's crew to record a limited amount of game footage. When the games were over, the cameras continued rolling at every practice, shootaround, and even at Bryant's home.
Striking similarities between Bryant and Jordan on and off the court
In watching "The Last Dance," former members of the Lakers organization who were there during Bryant's final season said the two superstars were similar in numerous ways. 
"Just watching them and being able to view what the cameras were doing to [capture] Jordan's pregame routine, I mean, it's the same thing," said Marco Nunez, a former Lakers assistant athletic trainer. 
In addition to their similar workout routines, Bryant, like Jordan, had complete control of that season's footage. In fact, in the months before Bryant's tragic death in a helicopter crash that also killed his daughter Gianna and seven other people, the 2020 Hall of Fame inductee had seen edited material and offered his feedback.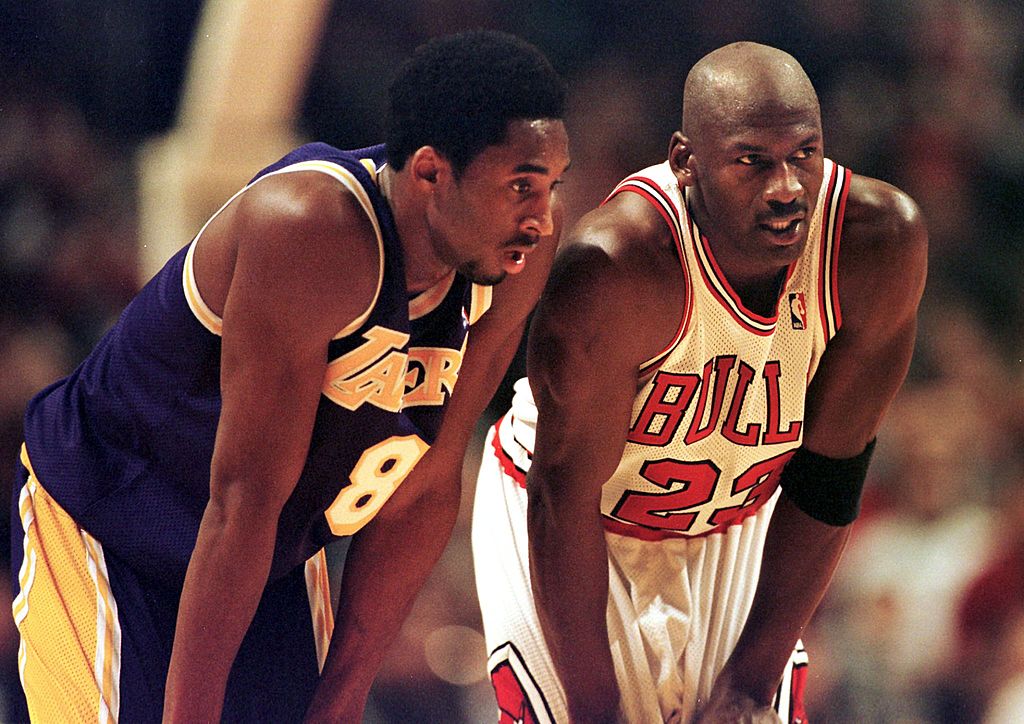 A source close to the material told ESPN there were plans for a potential documentary, but there was nothing scheduled in the immediate future, only talks of it being released in years. 
"The Last Dance" was originally scheduled for a June 2019 release but was expedited by ESPN after fans lobbied on social media for an earlier date. Could the schedule for Bryant's footage of his final season find itself on a similar fast track? If the sports-deprived fans have anything to do with it, we already know the answer.