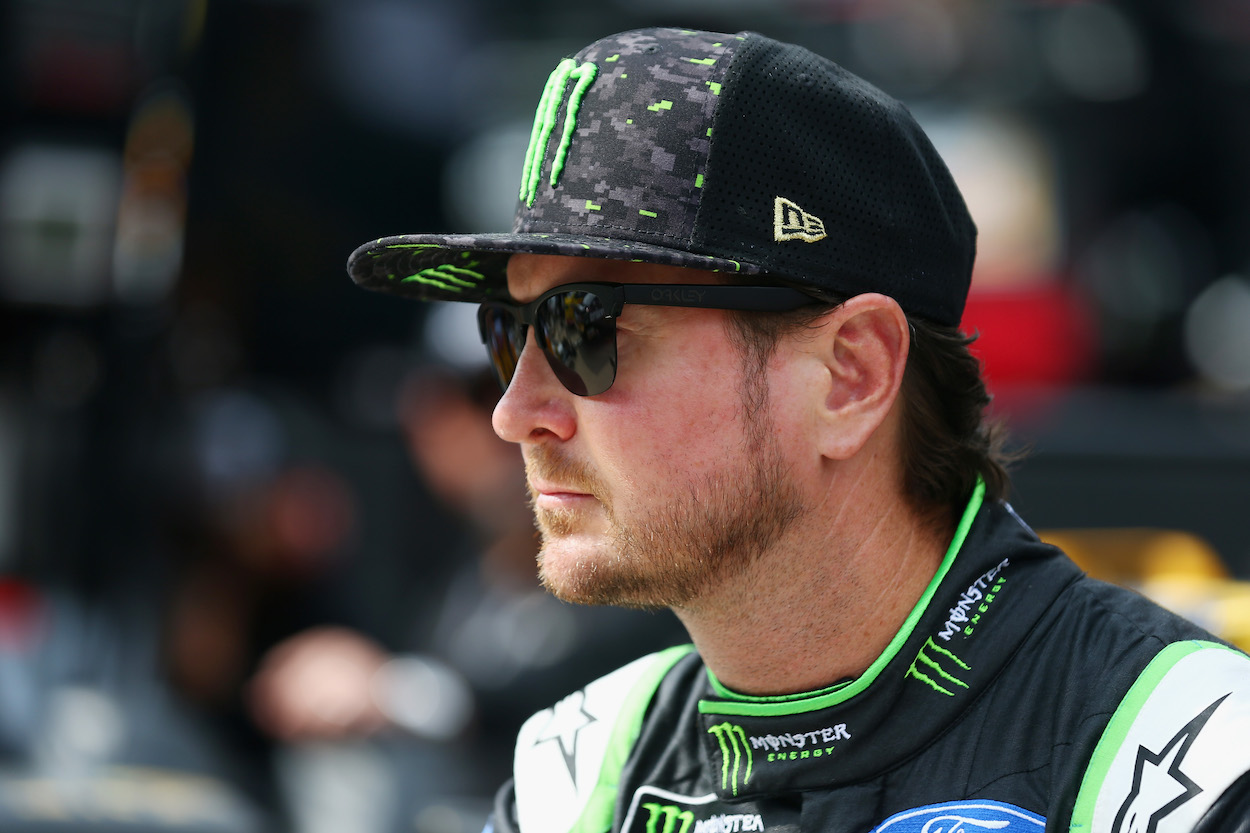 Kurt Busch Interestingly Drops Major Hint About His Future Beyond 2021 in Response to a Fake NASCAR Twitter Account
Kurt Busch hinted at retirement in a video before the 2021 Cup Series season. Now, he's interestingly dropped a major hint in a reply to a tweet from a fake NASCAR Twitter account.
Kurt Busch won a Daytona 500. He won a NASCAR Cup Series title. Late in 2020, he won for the first time in 21 tries on his home track in Las Vegas. In other words, he's got nothing left to prove.
Just before the start of the 2021 season, Busch released a conflicting video that heavily hinted at his retirement while also providing reasons why he wasn't quite finished racing. This week, Busch dropped another major hint about his future in racing, oddly enough, in response to a fake NASCAR Twitter account. 
Kurt Busch raced to a very successful NASCAR career
Kurt Busch made his NASCAR Cup Series debut late in the 2000 season for Roush Racing. After a rookie season where he earned six top-10s and three top-5s, Busch established himself as a contender with a breakout year in 2002. 
That year he opened the season strong with a runner-up finish at the Daytona 500 before winning the first race of his Cup career several weeks later at Bristol. Busch ran strong for most of the season but put his stamp on the year during the final month when he impressively won three out of the final five races. He finished third in the points. 
Two years later, Busch etched his name in NASCAR history when he won three times, and more importantly, captured the Cup Series championship. In the 16 seasons since, Busch has won 21 times, including the 2017 Daytona 500, but has yet to win another title. His highest finish for a season came in 2009 when he finished fourth.  
Kurt Busch releases video about retiring before 2021 season
Since 2016, Busch has managed one win each season. During that same time, his best season finish was seventh in 2018. Unsurprisingly, with the diminishing returns and his increasing age, now 42, his future in NASCAR has become a common topic of conversation.
Before the start of the 2021 Cup Series season, Busch attempted to address those questions through a professionally produced video filmed in Florida. The Monster Energy-sponsored video opens with a breaking news story suggesting that he is retiring. After taking a call from Rob Gronkowski telling him not to do it, the video, which Busch narrates, shows him wearing his racing gear, driving through the streets of Florida, with highlights of his career interspersed throughout.
"What's next for me?" Busch asks near the end of the video. "A checkered flag. I'm just a racer."    
Drops major hint about future in reply to fake NASCAR Twitter account
The video leaves plenty of room for interpretation as to whether or not he retires after his 21st season. Based solely on the 2021 results just past the halfway point of the regular season, it would appear it might be Busch's last simply because he's not nearly as competitive as he was in the not-so-distant past. 
Through 14 races, Busch has managed just a pair of top-10 finishes. At this same point last year, he had nine top-10 finishes and three top 5s. 
This week a fake Twitter account posing as NASCAR posted a tweet that got the attention of much of the NASCAR community, including Busch.
"Kurt Busch has announced his retirement of full-time cup racing at the end of the 2021 season," the fake account tweeted.
Busch hilariously replied with a scene from the movie The Wolf of Wall Street with his face superimposed over Matt Damon's where he says, "I'm not leaving. I'm not leaving. I'm not f***ing leaving!" 
In the scene, Damon's coworkers erupt with applause after the announcement. Busch's fans watching the video most likely reacted the same way. However, it all begs the question — was Busch serious or having a little fun like his video before the season? Time will tell.
Like Sportscasting on Facebook. Follow us on Twitter @sportscasting19.