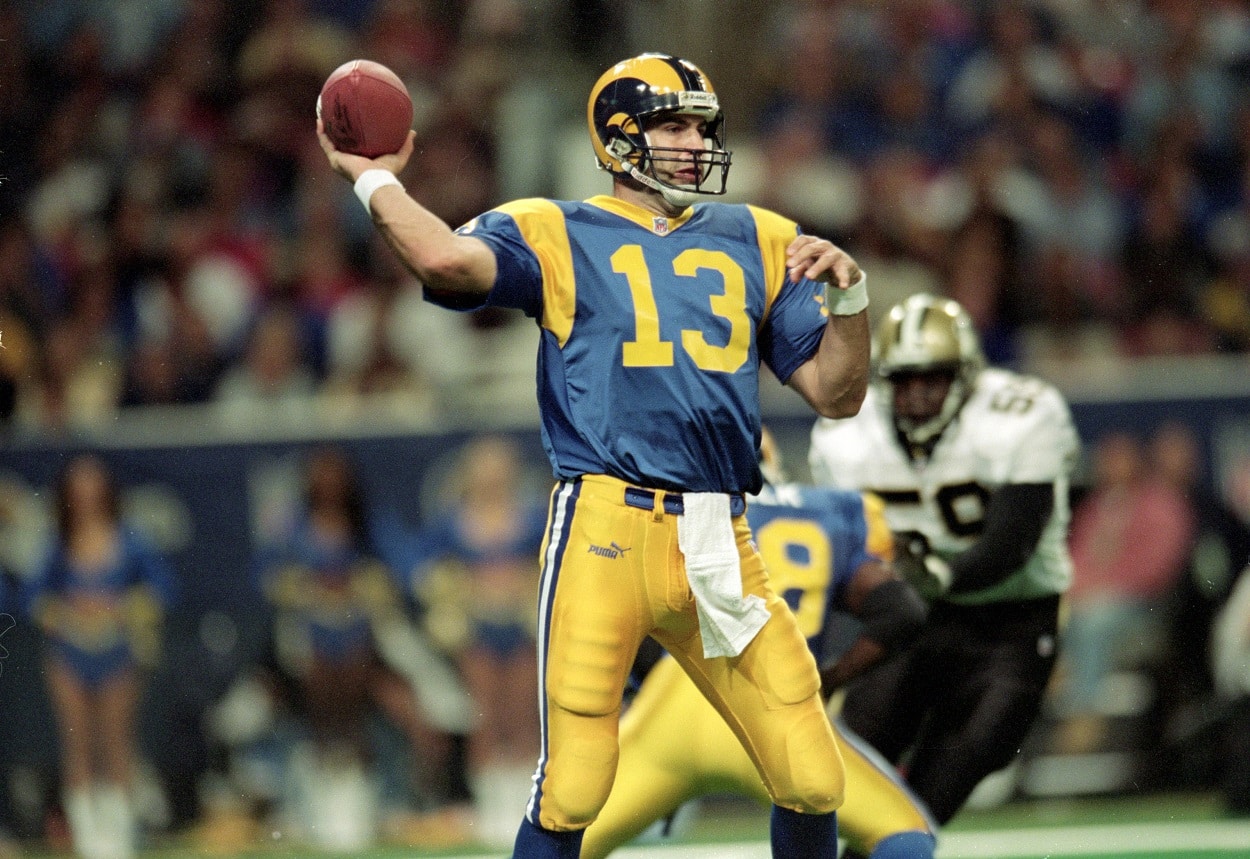 Kurt Warner Is 1 of Only 2 Quarterbacks in the Modern Era to Win NFL MVP in His First Year as a Starter
Kurt Warner is part of a select group of QBs to win NFL MVP in his first season as a starter.
Kurt Warner joined quite a few elite clubs during his Hall of Fame NFL career with the St. Louis Rams, New York Giants, and Arizona Cardinals.
For example, he's one of just four NFL quarterbacks to start a Super Bowl for two different franchises and also one of four to throw 100 touchdowns for two different teams.
He was the first to throw 40 touchdowns and win a Super Bowl in the same season, the first to throw for 400 yards in the Big Game, and was the last to win NFL MVP and Super Bowl MVP in the same season, all three of these accomplishments occurring in the 1999 campaign.
What makes that '99 season even more remarkable is that prior to that year, Warner had never started an NFL game and had only ever played in just one, that being a relief appearance for the Rams as a 27-year-old rookie in 1998.
So while he didn't join the exclusive club that only includes Jim Brown, who is still the only rookie in the modern era to win NFL MVP, Kurt Warner did become the first quarterback in the modern era to win the award in his first year as a starter. And only one other signal-caller has joined the club since.
Kurt Warner was the first quarterback of the modern era to win NFL MVP in his first year as a starter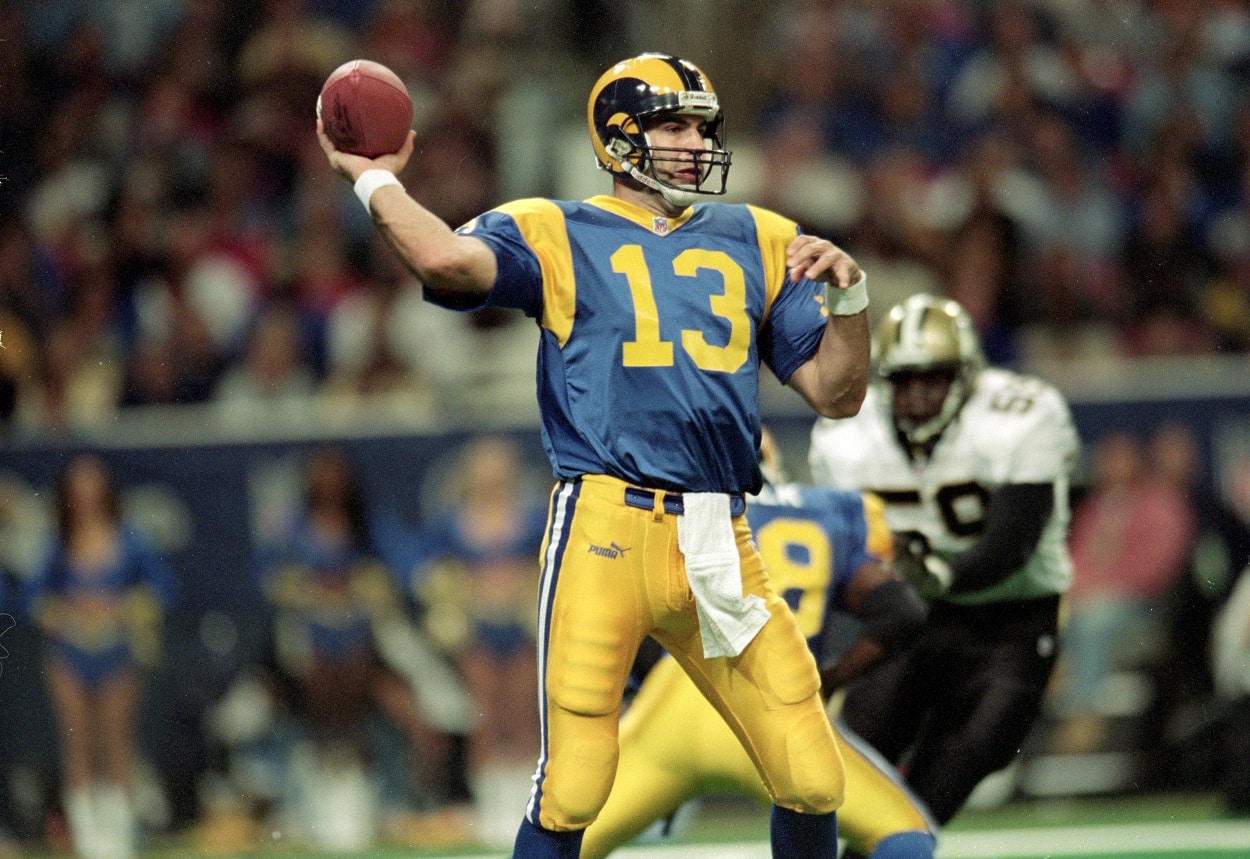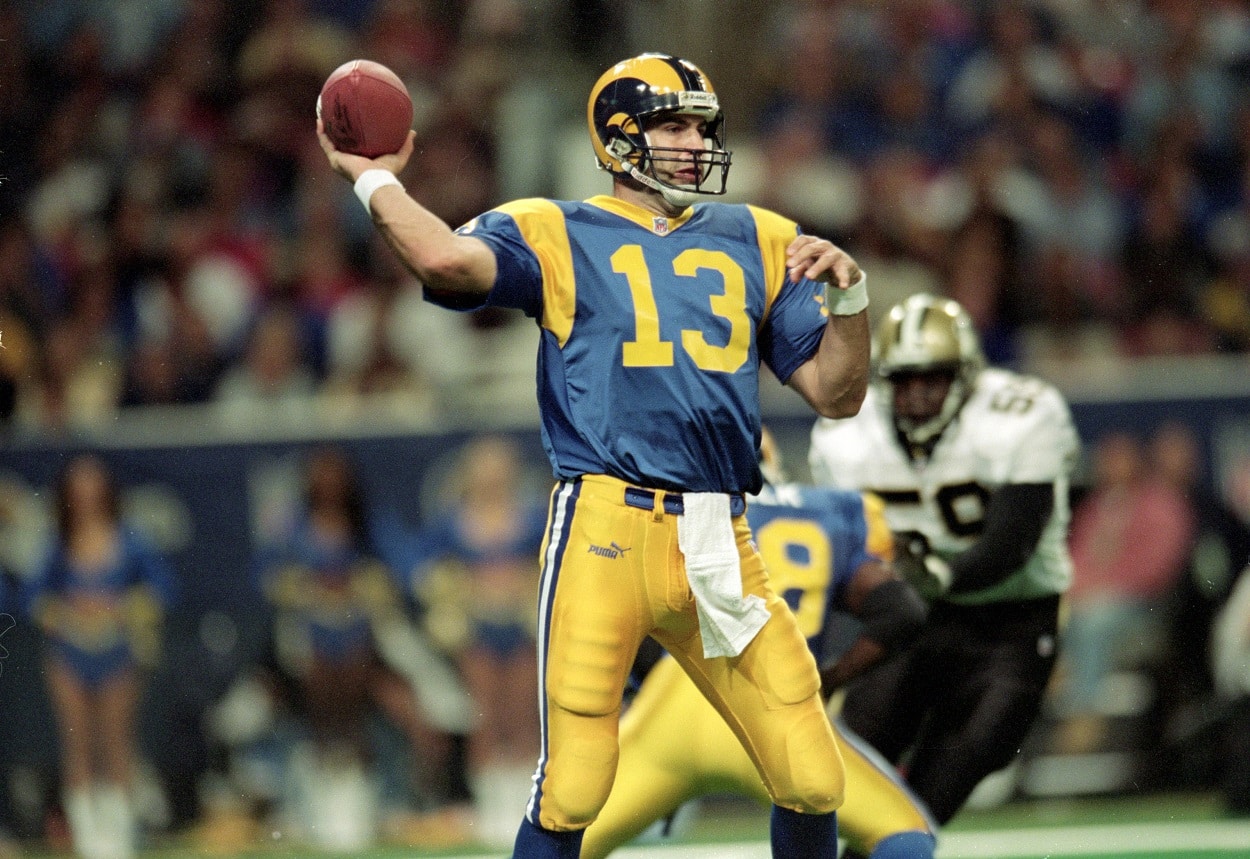 Kurt Warner was initially set to back up Trent Green heading into the St. Louis Rams' 1999 campaign but was thrust into the starting role when Green tore his ACL during the preseason. And he was absolutely spectacular.
Surrounded by a great supporting cast that came to be known as "The Greatest Show on Turf," including newly-acquired running back Marshall Faulk and a fantastic quartet of talented receivers in Isaac Bruce, Az-Zahir Hakim, Ricky Proehl, and rookie Torry Holt, Warner had one of the greatest seasons in NFL history.
The Northern Iowa product got himself rolling quickly as he became the first quarterback to throw at least three touchdown passes in his first three starts. And that was only the start.
In leading the Rams to an NFC-best 13-3 record, Warner completed 65.1% of his passes for 4,353 yards with a league-high 41 touchdown passes against 13 interceptions. In St. Louis' three postseason appearances, he completed 63.6% of his passes for 1,063 yards with eight touchdowns and four picks. Two of those TD passes and 414 of those yards came in the Rams' dramatic 23-16 win over the Tennessee Titans in Super Bowl 34.
In the NFL MVP voting, Warner took 33 of the 50 first-place votes to win the award, beating out teammate Marshall Faulk and Indianapolis Colts teammates Peyton Manning and Edgerrin James.
Patrick Mahomes is the only other QB besides Warner to win NFL MVP in his first year as a starter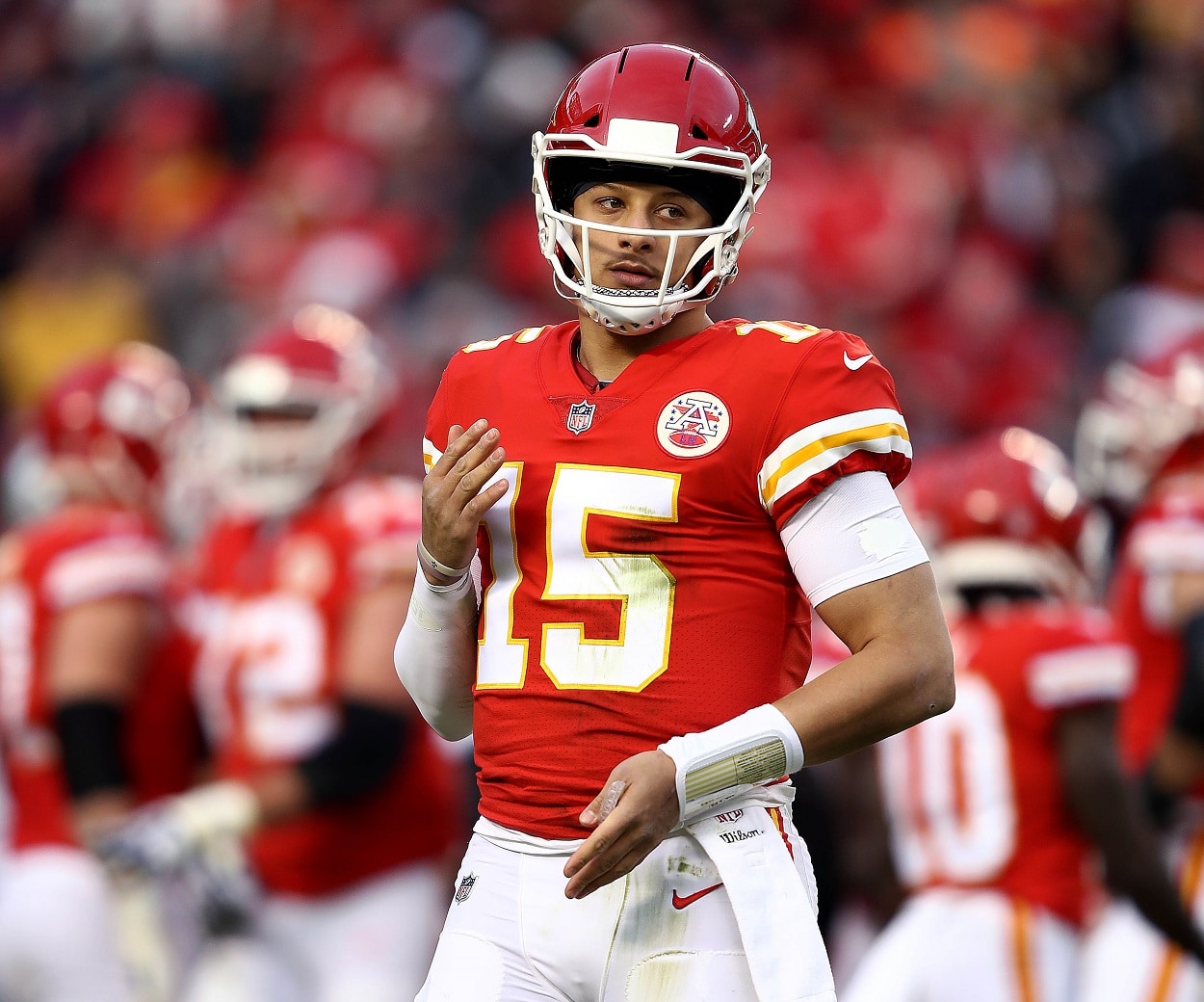 Since Kurt Warner's NFL MVP win following his historic 1999 season, only Patrick Mahomes has joined the elite club of quarterbacks to win the award in his first year as a regular starter.
While Mahomes did start one game as a rookie with the Kansas City Chiefs in 2017, he didn't become the team's regular starter until the following season. And what a season it was.
In leading the Chiefs to a 12-4 record, Mahomes completed 66% of his passes for 5,097 yards with 50 touchdowns against 12 interceptions. He took 41 of 50 first-place votes in the NFL MVP vote, the other nine going to New Orleans Saints quarterback Drew Brees.
There have been other instances in which second-year quarterbacks have won the award. Dan Marino took the honors in 1984 but became the Miami Dolphins' regular starter as a rookie in 1983.
Along the same line, Lamar Jackson won NFL MVP in his sophomore season in 2019 but took over the starting job for the Baltimore Ravens on a regular basis during his rookie campaign in 2018.