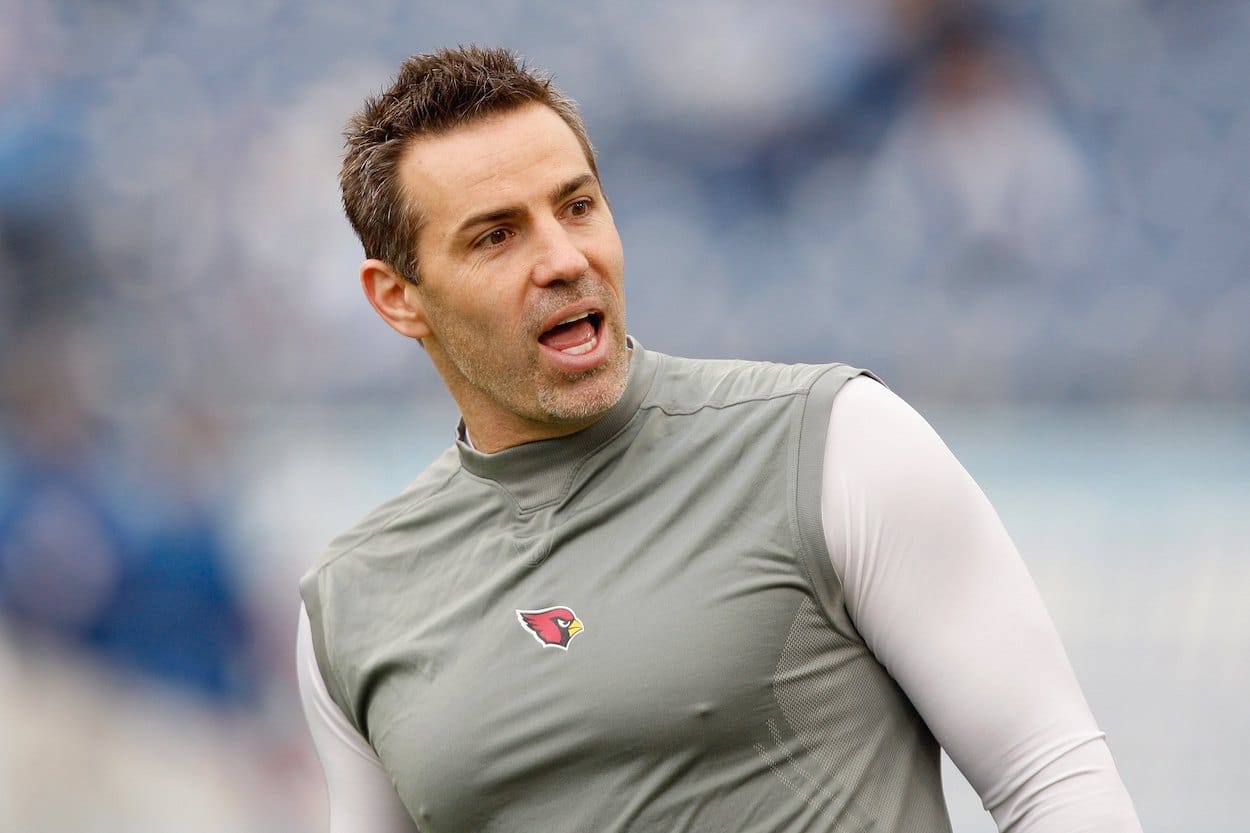 Kurt Warner Retired From the NFL at 38 but Almost Returned to the Arizona Cardinals as a 43-Year-Old
Kurt Warner contemplated coming out of retirement in 2014.
Kurt Warner's professional football career was unlike anything we've ever seen — or will see ever again, for that matter. After going undrafted in the 1994 NFL Draft, the Northern Iowa product started bagging groceries at a Cedar Falls grocery store before joining the Arena Football League in 1995. Two years later, Warner received a second chance in the NFL when he signed with the St. Louis Rams. A Trent Green injury forced him into a starting spot in 1999, and the rest is history.
After 12 years in the NFL, four Pro Bowl appearances, two MVP awards, and a Super Bowl title, Warner called it quits in 2010. But that almost wasn't the end of his NFL story. In 2014, when the Arizona Cardinals were scrambling for quarterback help with Carson Palmer and Drew Stanton injured, Warner admitted he nearly came out of retirement for a swan song at 43 years of age.
Kurt Warner nearly came out of retirement to rejoin the Cardinals at 43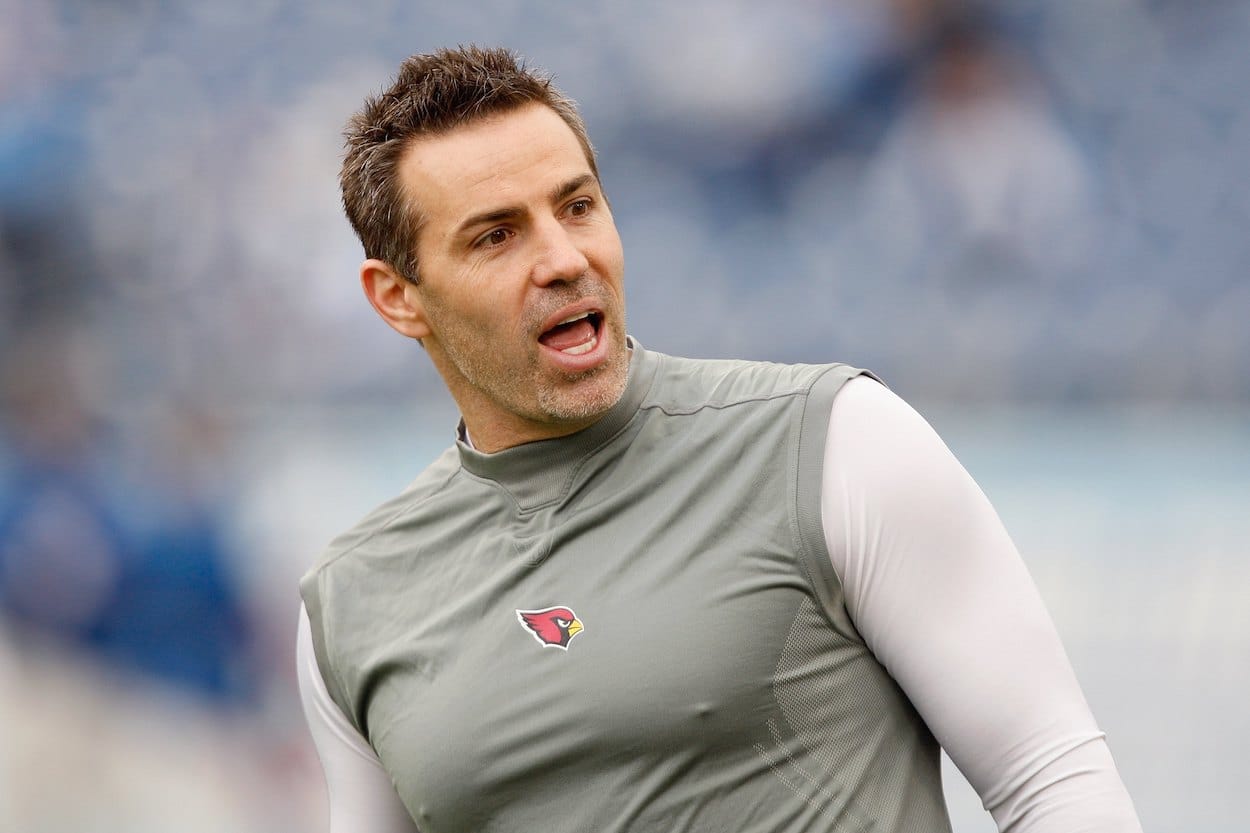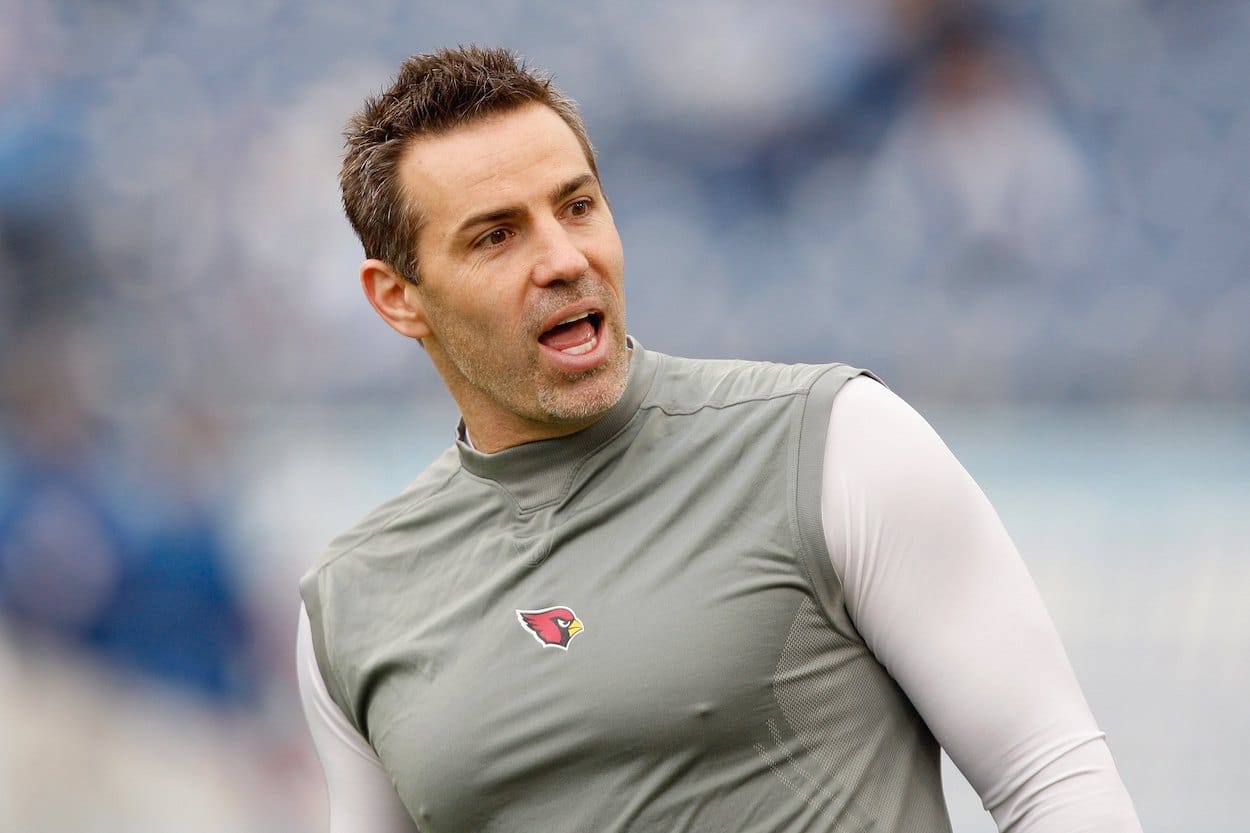 When Warner retired in 2010, it felt as if he had a little bit left in the tank. Just two years prior, the QB threw for 4,583 yards and 30 touchdowns, made the Pro Bowl, and finished seventh in MVP voting. Even in his final season with the Cardinals, he was 10th in the NFL with 26 touchdown passes.
But at 38 years of age, Warner decided it was time to walk away. He quickly made the move to the booth by becoming a broadcaster for the Iowa Barnstormers, his old AFL team, in 2011. A few years later, though, he got the itch again.
In the middle of the 2014 season, the Cardinals lost both Carson Palmer and Drew Stanton to injuries, leaving a vacancy at the QB position. Warner, who was 43 at the time, admitted on NFL Network that year that he thought about returning to the Cardinals for a swan song, per Pro Football Talk.
"I would have considered it," Warner said about coming out of retirement on The Dan Patrick Show in 2015, per ESPN. "Physically, I feel really, really good. Now, is that the same as [playing quarterback] in the NFL? No. … Had they truly reached out and we would've talked about it, I would've considered it."
After thinking it through for a bit, though, Warner decided he wouldn't have been able to play up to his sky-high expectations after being away from the field for five years.
"My biggest concern was screwing it up," he said. "Even if expectations weren't high, they would've been for me. … If I was the reason they lost, that would've been hard for me to handle."
Would Kurt Warner have been the oldest starting quarterback in NFL history?
Playing quarterback in the NFL past the age of 42 seems nearly impossible, but a handful of players have done it throughout the history of the league. Hell, Tom Brady is still playing at a high level today as a 45-year-old.
Seven quarterbacks in NFL history have played at the age of 43 or older. The record belongs to George Blanda, who played 26 seasons in the NFL and didn't retire until he was 48.
Although Brady has proven quarterbacks can still be successful in the NFL past the age of 43, he's an anomaly in that sense. Most of the other six QBs were backups late in their careers, so it's hard to imagine Warner would've had much success returning to the Cardinals after five years away from the game.