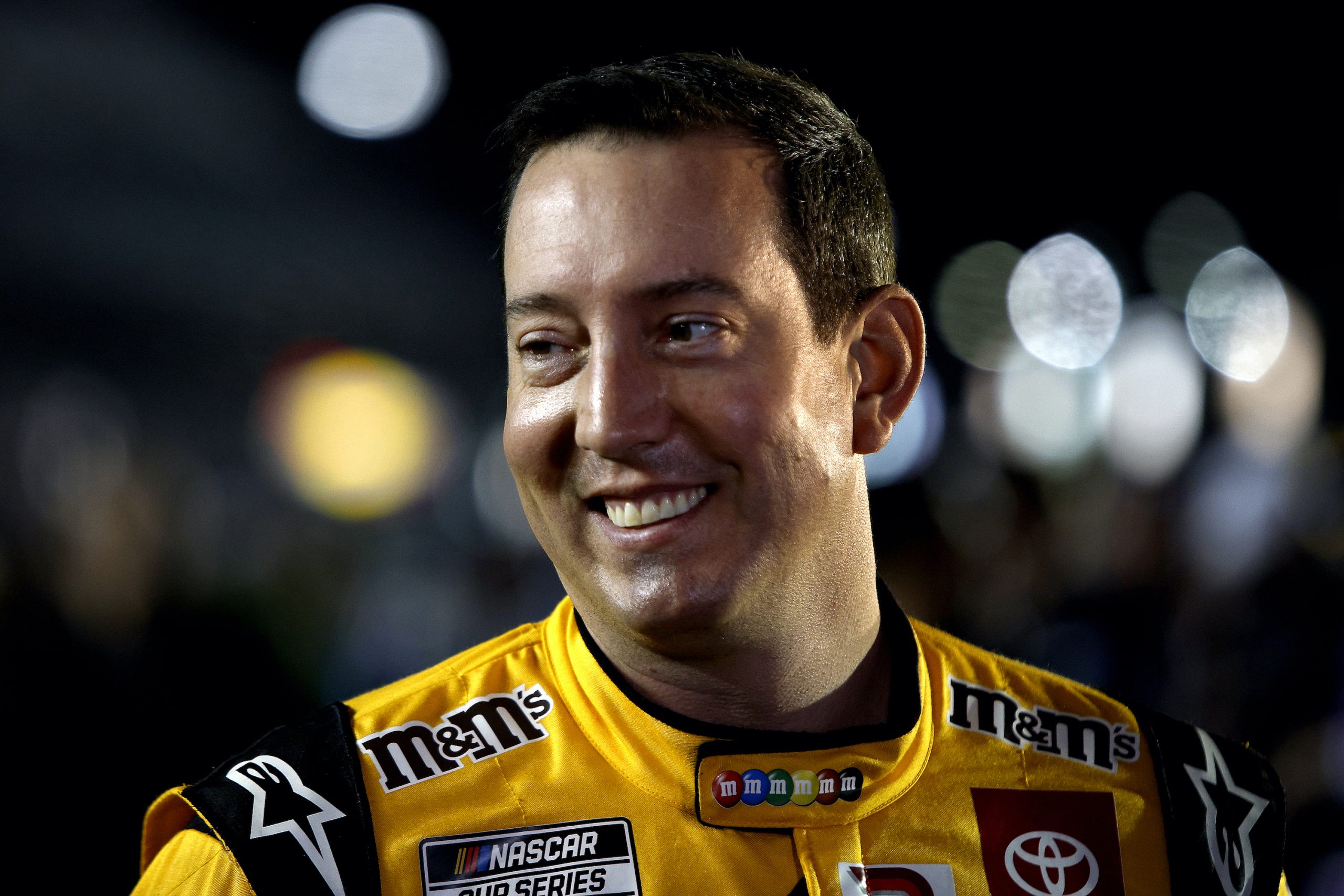 Kyle Busch Admits to Feelings of Trepidation in the Final Laps of the Daytona 500
Kyle Busch has yet to win a Daytona 500 and on the eve of the 2022 edition of the race, the two-time Cup champion revealed that he experiences feelings of trepidation heading into the final laps.
In 16 attempts, Kyle Busch has never won a Daytona 500. He came close in 2019 but finished second. Last year, his race ended in a violent fiery last-lap crash with multiple cars.  
This year, as he tries to check off the one box that has eluded him in his NASCAR Hall of Fame career, the two-time Cup Series champion understands that the race will likely come down to the final lap like it did last year and so many times before. And when the cars make the trek around the 2.5-mile track one last time, the 36-year-old admits that he'll likely experience that same feeling of trepidation, knowing that "the big one" is coming. 
Kyle Busch has just one box to check off in his career
Kyle Busch has never won the Daytona 500. However, he has won at Daytona.
It happened at the summer race in 2008 when he came from 37th position to win by a hair over Carl Edwards during a chaotic finish, which included "the big one." 
Outside of the runner-up finish in 2019, the Joe Gibbs Racing driver has just three other-top 10 finishes in his career at the Great American Race, including a third-place finish in 2016. Conversely, he's ended 30th or worse five times. 
Kyle Busch details what he's thinking at end of Daytona 500
This week on Daytona 500 Media Day, Busch recounted some of his previous experiences at the season-opening race, including early on in his career when he took a much more aggressive approach that upset some of the more experienced drivers.
"I remember when I was a kid coming here for the first couple of times, I was fast, balls to the wall, go through the middle three-wide, sideways loose, whatever it might have been," Busch recalled. "Got yelled at by Jeff Gordon a couple of times for that." 
Busch said with more experience his approach mellowed over time and he races smarter. But, in the end, it's still a big question mark and a feeling of helplessness heading into the race's final laps. 
"When it comes down to the end of the race you're just waiting for the crash to happen and hope it's not too bad or too hard," he admitted.
Why 2022 could be the year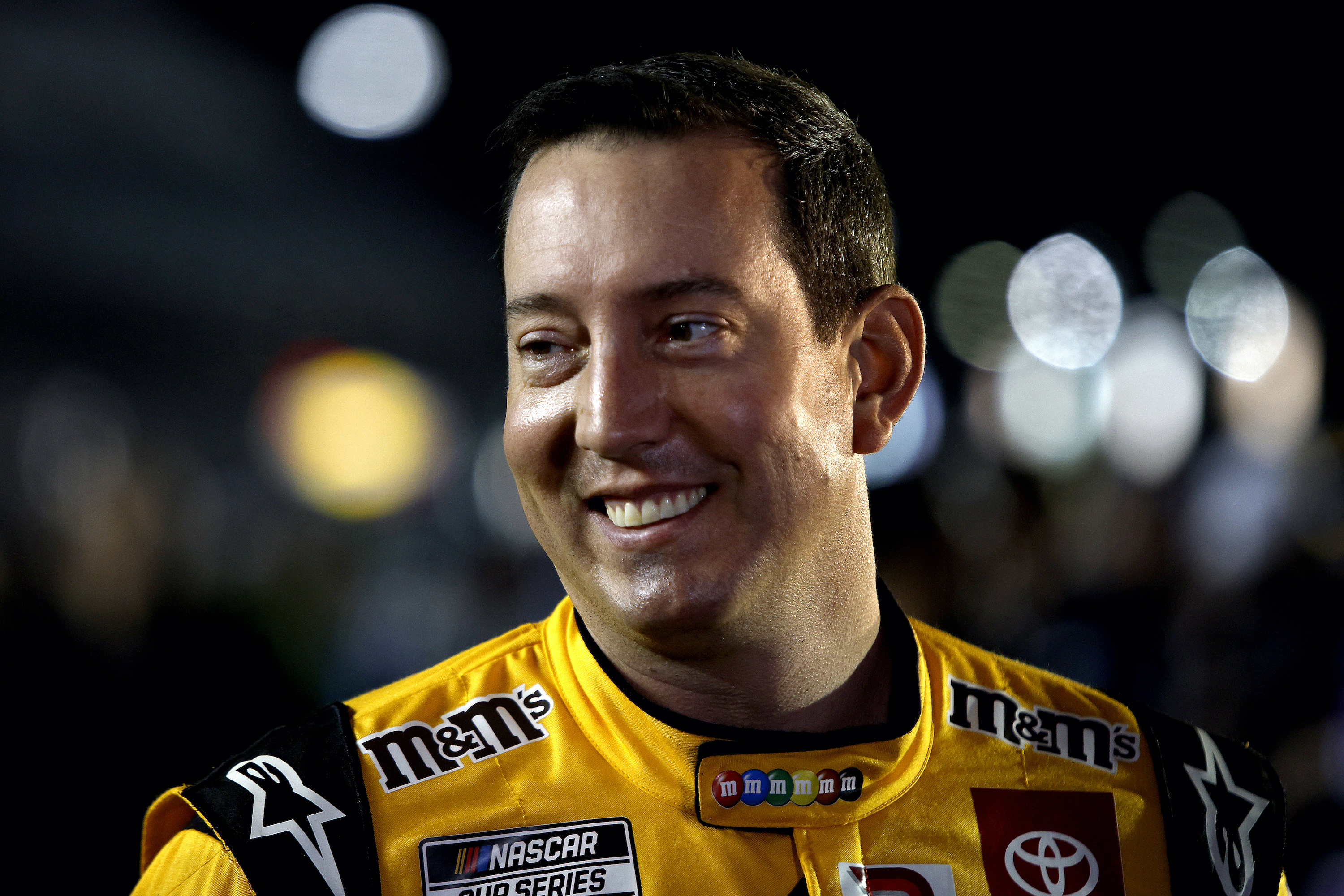 While Kyle Busch has gone 0 for 16 at the Daytona 500, he doesn't hold the longest drought of active drivers. That belongs to his JGR teammate Martin Truex Jr. who has missed out in his 17 attempts. 
Although the futility can't help but be somewhat discouraging, there's hope for Busch as some of the biggest names in the sport went years before winning. Dale Earnhardt was most notable, taking 20 starts before capturing his one and only Harley J. Earl Trophy in 1998. 
After Earnhardt, Buddy Baker won in his 18th start, Darrell Waltrip won in his 17th, and most interestingly, Busch's brother, Kurt, won in 2017 on his 16th attempt. 
The younger Busch might just find himself in Victory Lane on Sunday night. If that happens, it will have taken some skill, a little bit of fortune, and a lot of patience. 
Like Sportscasting on Facebook. Follow us on Twitter @sportscasting19.