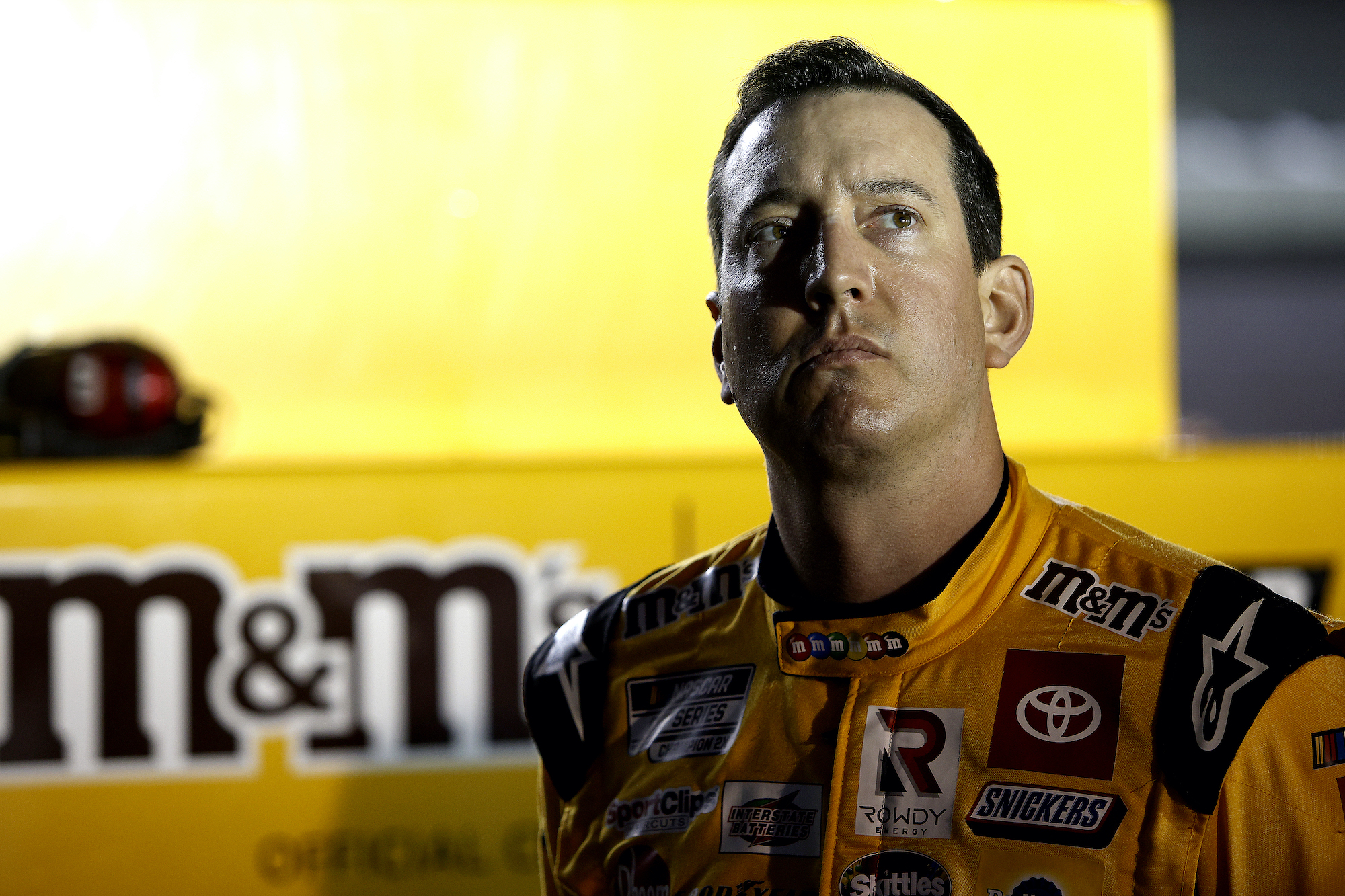 Kyle Busch Critical of NASCAR's New Practice Format, Calling It a Waste of Resources
Kyle Busch didn't hold back what he thought about the new practice format for the NASCAR Cup Series in 2022.
For years, Kyle Busch has never been someone to hold back what he thinks. However, with a new NASCAR Cup Series season and a new Next Gen car, might we see a new Kyle?
The two-time Cup Series champion definitively answered that question in Fontana on Saturday when he met with the media and criticized the new practice format this year for being too short and wasting resources. 
Kyle Busch struggled with no practice in 2020 and 2021
Last year, Kyle Busch struggled to his worst season in eight years, finishing ninth in the season standings with just a couple of wins. Combine that with the previous season, and the future Hall of Famer managed to only muster three total wins, his lowest win total since 2014 when he won just a single time. 
According to Busch, it was no mystery why he struggled in that time. He was outspoken about it, suggesting without regular practice since the beginning of the pandemic, drivers were forced to use the early portion of a race as practice and figure out what needed to be adjusted on the car.
"Absolutely, I know what I'm capable of and what Adam [Stevens] and our team can do," Busch told Beyond the Flag in 2020. "It's certainly been frustrating and wish we had just a little bit of practice to be able to work out some of the things. But that's not the case right now. I know everyone is working as hard as they can right now and we'll keep digging."
Like many teams, he turned to more time in the simulator. However, practice time in the sim didn't always translate to the track and he resorted to using his past notes at some tracks as as substitute.
Kyle Busch critical of practice format in 2022
This week prior to the Cup Series race at Fontana, Kyle Busch and other drivers met with the media before practice and qualifying. When one reporter asked him about the return of practice after being absent for almost two full seasons, Busch provided a candid response on the new format, which includes two groups with one 15-minute practice session each before single-car, single-lap qualifying.
"You're basically getting a gist of what your car is, and an idea because, even if you get 15 minutes practice and you qualify and you qualify terrible, you can't take it to the garage and strip it apart and fix it. You got what you got," Busch said. "I don't know. I think we're wasting a set of tires and gas with as short as it is, and then not being able to work on it. If we had the 15 minutes and we went straight into qualifying, great, no problem. Okay. I'm good with that.
"But if we all wanted to take it back to the garage and work on it overnight in order to fix our issues, you know, me being able to talk to the crew chief, talk about what it's doing, what it's not doing and what I need it to do better and all that. And then we sort of go through our simulation or go through ideas and concepts of what to do, what to try, what to better for the next day. Then you rebuild your car and you go to the tail of the field and you start the race wherever you start the race after rebuilding it overnight. That's not the system we're in. That's not the sandbox we got. So I'm in fantasy land." 
What to expect from the No. 18 in 2022?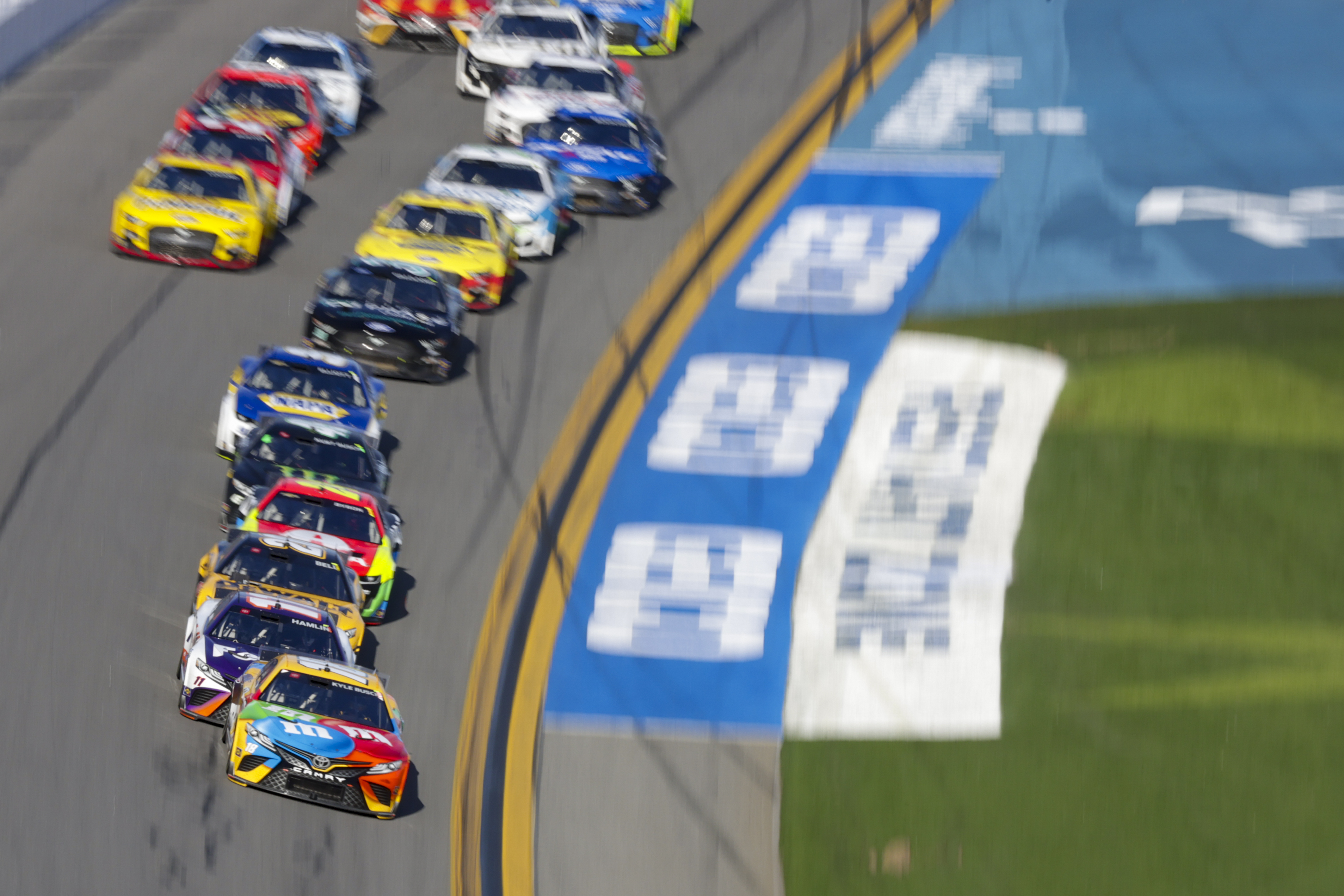 Busch is certainly not the only driver living in this "fantasy land." Interestingly, despite that desire for more opportunities to work on the car and make it better, the Joe Gibbs Racing driver has to be pleased with what his team has been able to achieve in the first two events of the season with the new practice and qualifying format.
He sat on the pole at the Clash and ran near the front most of the race, only to lose the lead and race to Joey Logano late. Last week in the first official points race of the season, Busch finished sixth in the Daytona 500, for his best result there since 2019. 
While it's certainly a small sample size, Busch has performed well to start the 2022 season with the resumption of practice, even the trimmed-down version. Based on those early returns, Rowdy Nation should feel encouraged and expect a much-improved Cup season out of the No. 18 car.  
Like Sportscasting on Facebook. Follow us on Twitter @sportscasting19.