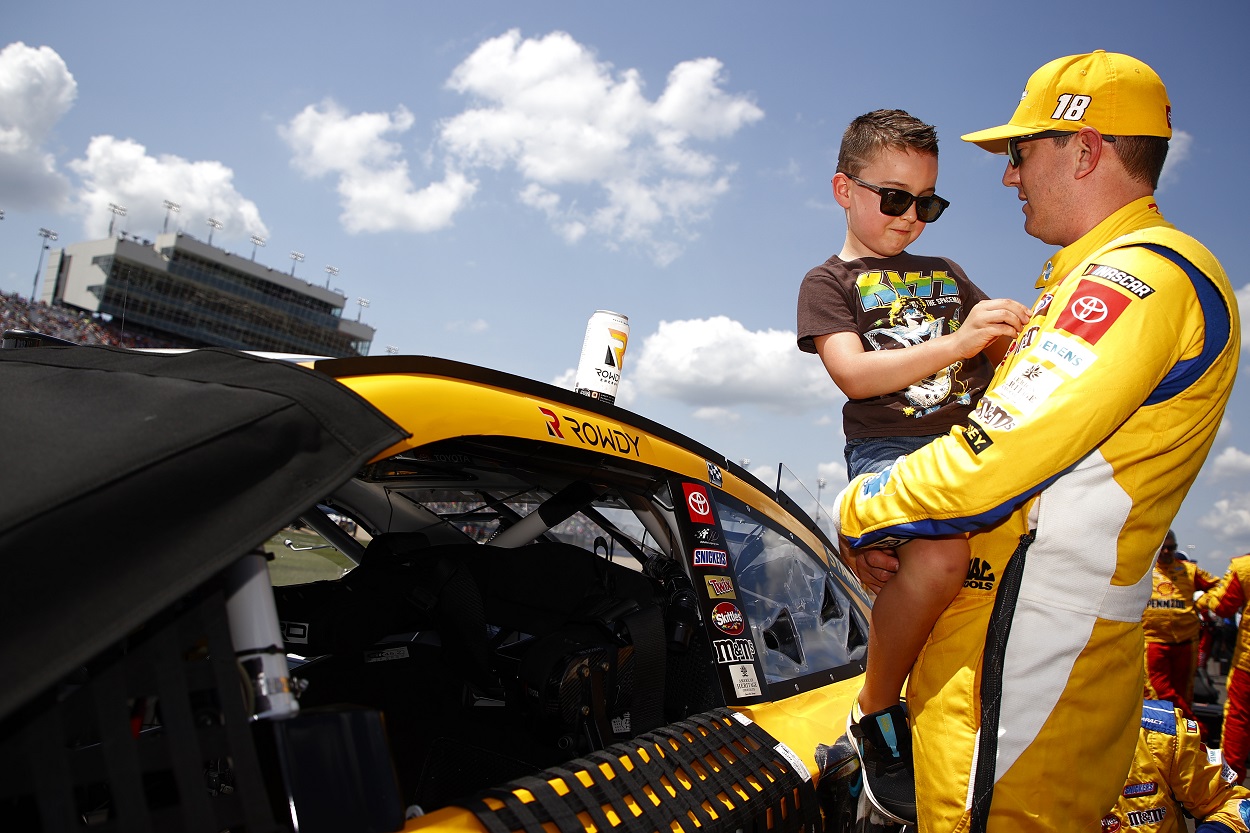 Kyle Busch Fires Back at a Twitter User Who Criticized His 6-Year-Old Son Brexton Busch's Latest Racing Victory
Two-time NASCAR Cup Series champ Kyle Busch clapped back at a Twitter user who criticized his six-year-old son Brexton's latest racing victory.
Over the course of his 19-year run in NASCAR, Kyle Busch has racked up an incredible 222 wins. He has the ninth-most victories in the Cup Series with 59 and has taken the most checkered flags in both the Xfinity Series (102) and the Truck Series (61).
First taught to race by his father, Busch has continued the family tradition as he's now mentoring his six-year-old son, Brexton, who has certainly caught on quickly as he's already won a number of races in the Beginner Box Stock series. One of those victories came on Monday night, a win that brought on a little public criticism, something the elder Busch knows plenty about. But Kyle didn't just let it go as he took a little time out to clap back at the hater.
Brexton Busch, the six-year-old son of Kyle Busch, has racked up a number of victories in the Beginner Box Stock series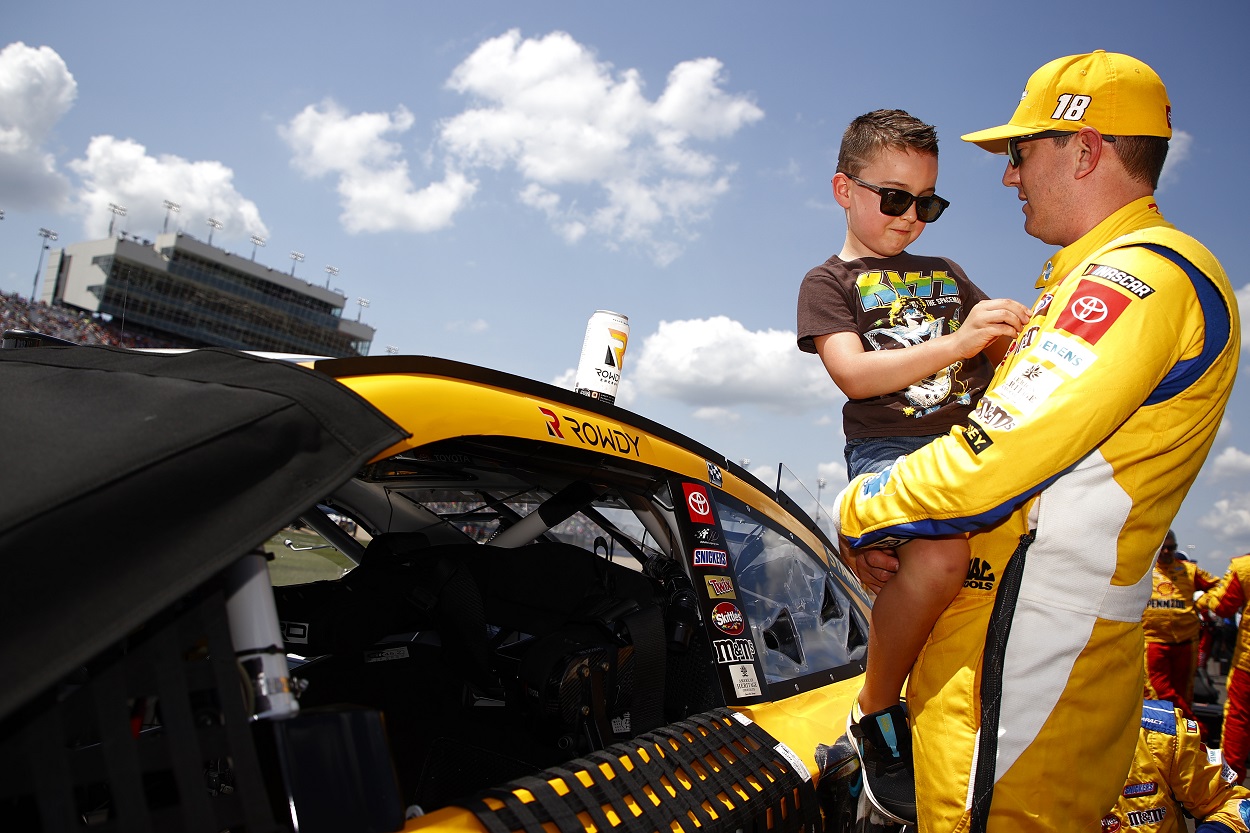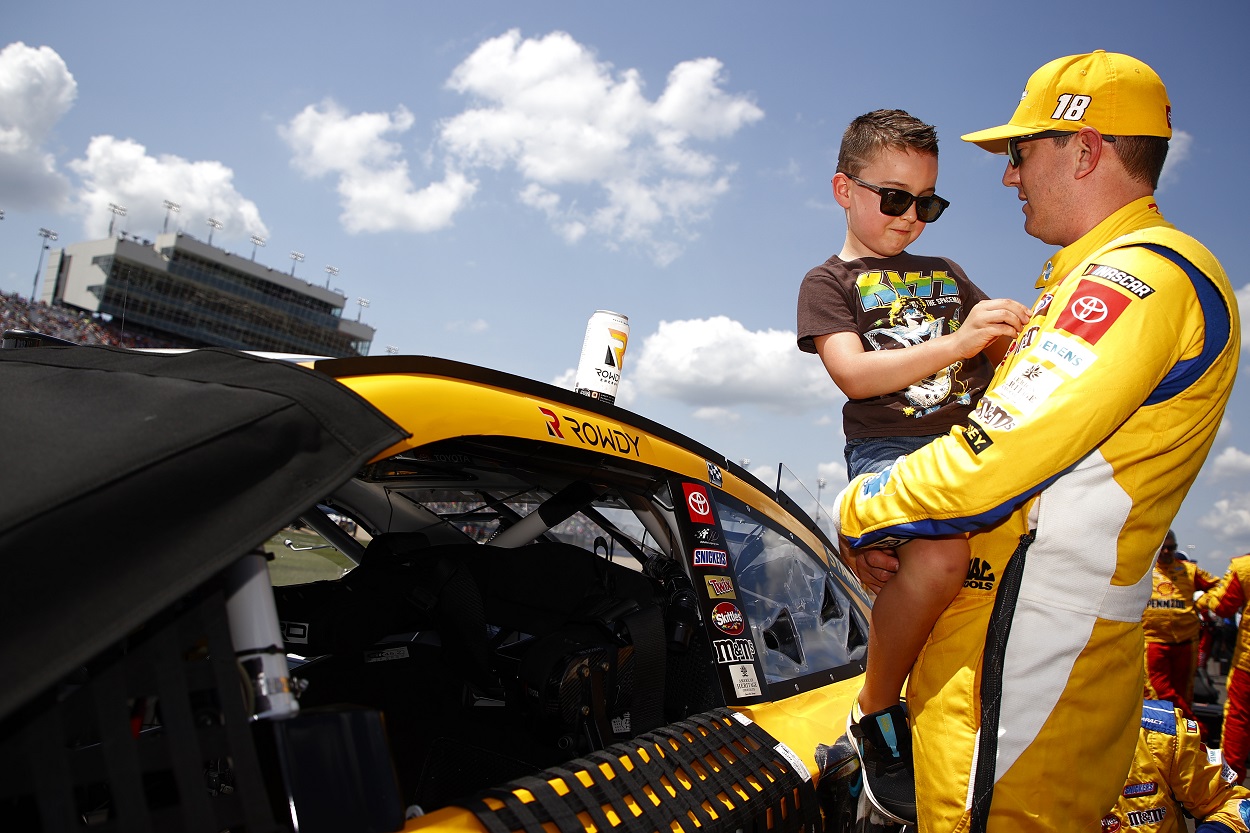 For those unfamiliar with Beginner Box Stock, it's a series held at a few different 1/6-mile dirt tracks in North Carolina and features drivers aged five to eight. But this isn't just a cutesy little thing as these cars have sponsors just as the big boys do and Kyle Busch, who co-owns Kyle Busch Motorsports with wife Samantha, secured ServPro and Far Out Toys as primary co-sponsors for Brexton's No. 18B car.
Young Brexton began his racing career last summer at the age of five and took his first checkered flag last September. Now six, he's won multiple races since then, including one on Monday night.
Kyle Busch clapped back at a Twitter user who criticized his son's latest victory
On Monday evening, Kyle Busch took to Twitter to relay the news that Brexton had earned himself yet another checkered flag, a tweet you can view above.
Apparently, the victory didn't sit too well with one particular Twitter user, who tried to argue that the only reason Brexton won his race was that he has all his famous father's resources. And that, in turn, didn't sit well with the elder Busch.
One could make the argument that Brexton has more advantages than the other young drivers on the circuit but all Kyle Busch was trying to do was have a proud Dad moment. And maybe that particular Twitter user doesn't like him. And that's okay. But to criticize a six-year-old is just a bad look for anyone and Busch was right to call him out on it.
Brexton already has close to 40,000 followers on Instagram and his progress can be seen on YouTube
While Kyle Busch is the bigger star for now, Brexton Busch is already developing a following of his own. He already has close to 40,000 followers on Instagram and more than 11,000 followers on Twitter. And the elder Busch is obviously proud as a peacock as he's documenting his son's journey in a series on his YouTube channel.