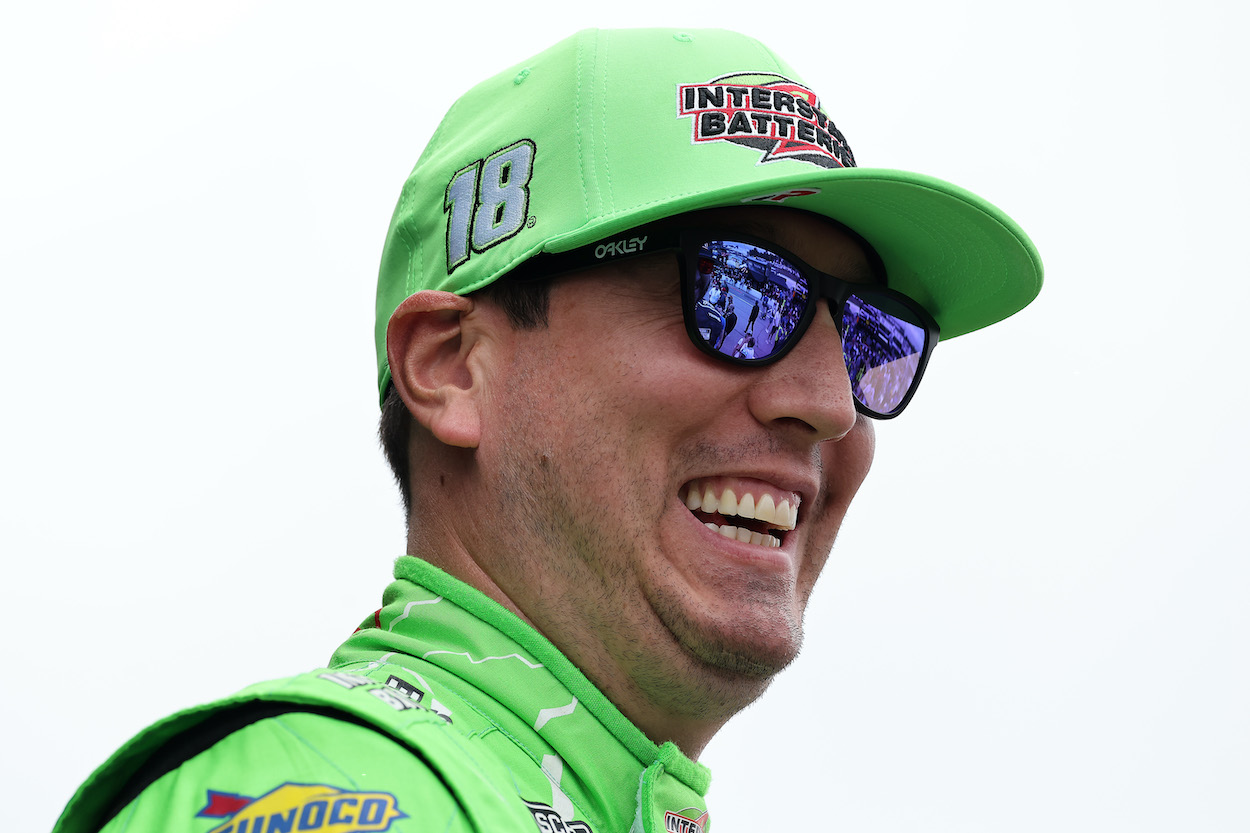 Kyle Busch Recorded on Video During Run-In With Cops While on Tropical Vacation and Addresses Incident at 'Press Conference'
Kyle Busch addressed an incident with law enforcement officials while vacationing during a press conference on Thursday.
If any NASCAR driver needed a break, it was Kyle Busch. In the last two weeks, he blasted Atlanta Motor Speedway officials for the track reconfiguration, and this past weekend in New Hampshire, he got so upset after wrecking in the rain while leading early in the race that he deliberately bumped the pace car. 
According to his social media, the last thing on Busch's mind right now is racing. Instead, he's having a little fun in the sun with family and friends at an unknown tropical destination. Last night, Rowdy and his crew got a little too rowdy, and the cops got involved. Today, Busch provided an update in a mock press conference addressing last night's festivities. 
Kyle Busch twerking and having fun
While Kyle Busch is a divisive character in NASCAR circles, there is one thing all racing fans can agree on — the two-time Cup Series champion likes to have fun off the track. And he has no problem sharing it on his social media.
Whether it's a quick trip to wine country earlier this season during the race weekend at Sonoma or a vacation to the tropics, Busch and his wife, Samantha, openly share the good times they have with each other and their son, Brexton. 
Since Tuesday, Busch's social media has featured photos and videos of the family and friends on a trip to a tropical destination with crystal-clear waters and white beaches. On Wednesday, Busch revealed a never-before-seen side as he twerked with one of his friends pretending to spank him during the move. 
And they were just getting started. 
Kyle Busch pursued by cops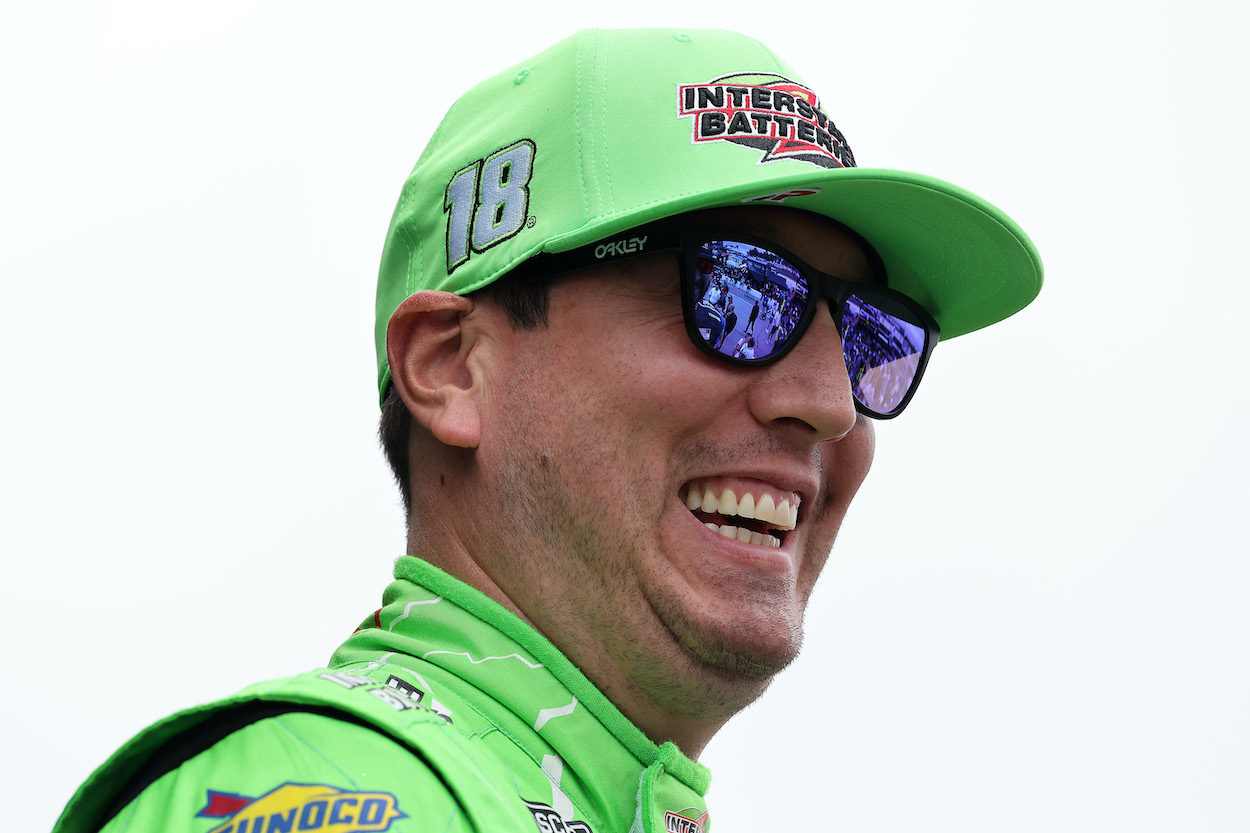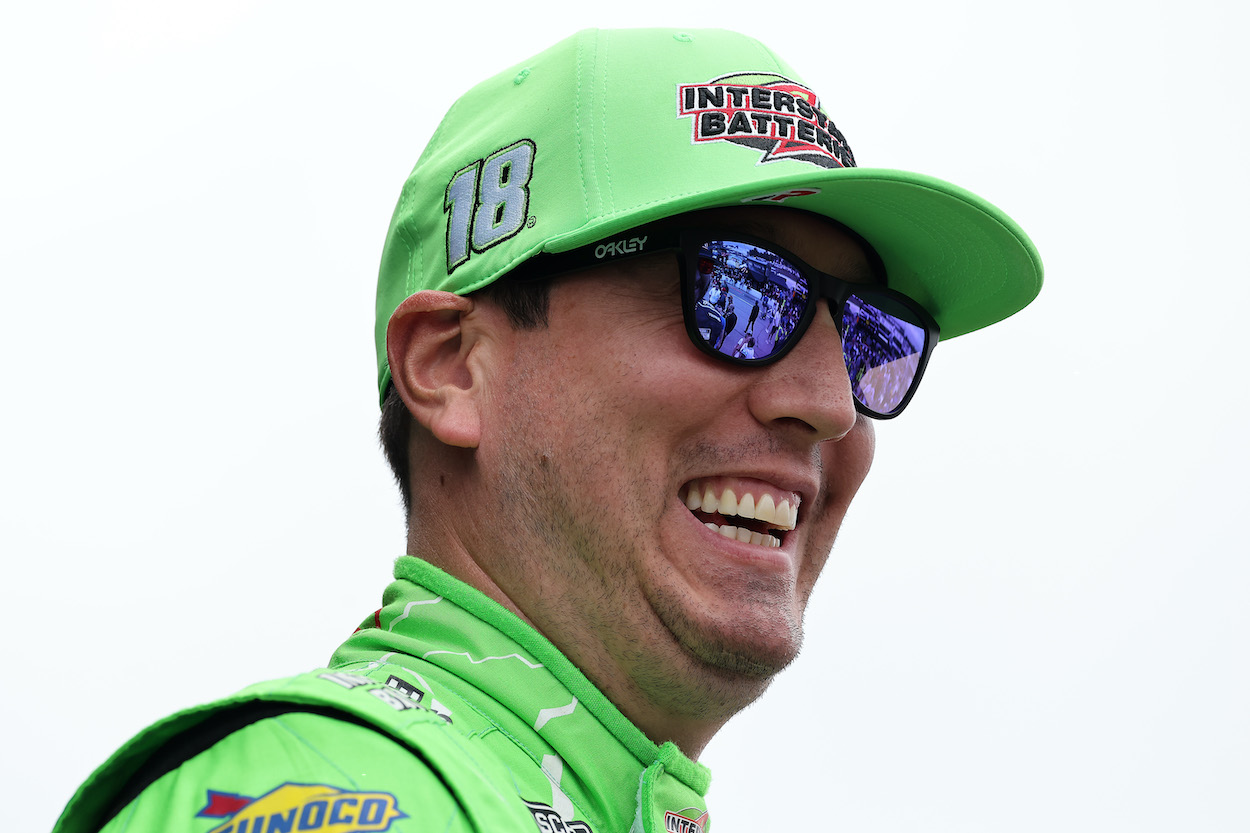 Around 2:20 a.m. ET, Busch shared a video on Instagram, which has since been removed, in which he was driving a golf cart with his party. It appeared as if they were being pursued by some type of law enforcement official whose lights were flashing.
"Is he showing me that I'm supposed to stop?" Busch asked as the video panned back behind their golf cart and showed the flashing blue-and-red lights. "Am I supposed to stop?" he asked again.
After an unidentified person suggested letting the official go by, the cart suddenly accelerated, and someone led out a loud celebratory scream. Someone then made a mock siren sound in the video, which lasted for just over 40 seconds. 
The video never showed any resolution to the incident.  
Addresses incident in mock press conference
This morning, Busch responded to the incident on Twitter with a video that included the headline: "ABOUT LAST NITE." 
In the 45-second video, Busch sat at a table similar to a press conference setup with multiple phones serving as microphones. His friend, who was also in the early morning video, sat beside him and acted like his PR agent. 
"Thank you guys for coming on such short notice," Busch's friend opened. "We're going to get a quick statement from Kyle and address the events of the past 24 hours. We're going to take a few questions for those of you that are here."
"Everything is great in paradise. We love it. It's beautiful," Busch said before being interrupted by a question from another friend, who was acting as a reporter. 
"Mr. Busch, according to my notes, as of 11:11 p.m last night, I have here that law enforcement may have been involved. Is that true?" his friend asked.
"I can confirm that things did get a little bit rowdy last night," Busch responded. 
After answering another question from his friend who was acting as a completely different reporter, Busch then closed the press conference with a line he used back in 2019 following a 19th-place finish at Las Vegas: "I'm just here so I don't get fined." 
Love him or hate him, there's no denying Kyle Busch likes to have fun. 
Like Sportscasting on Facebook. Follow us on Twitter @sportscasting19.