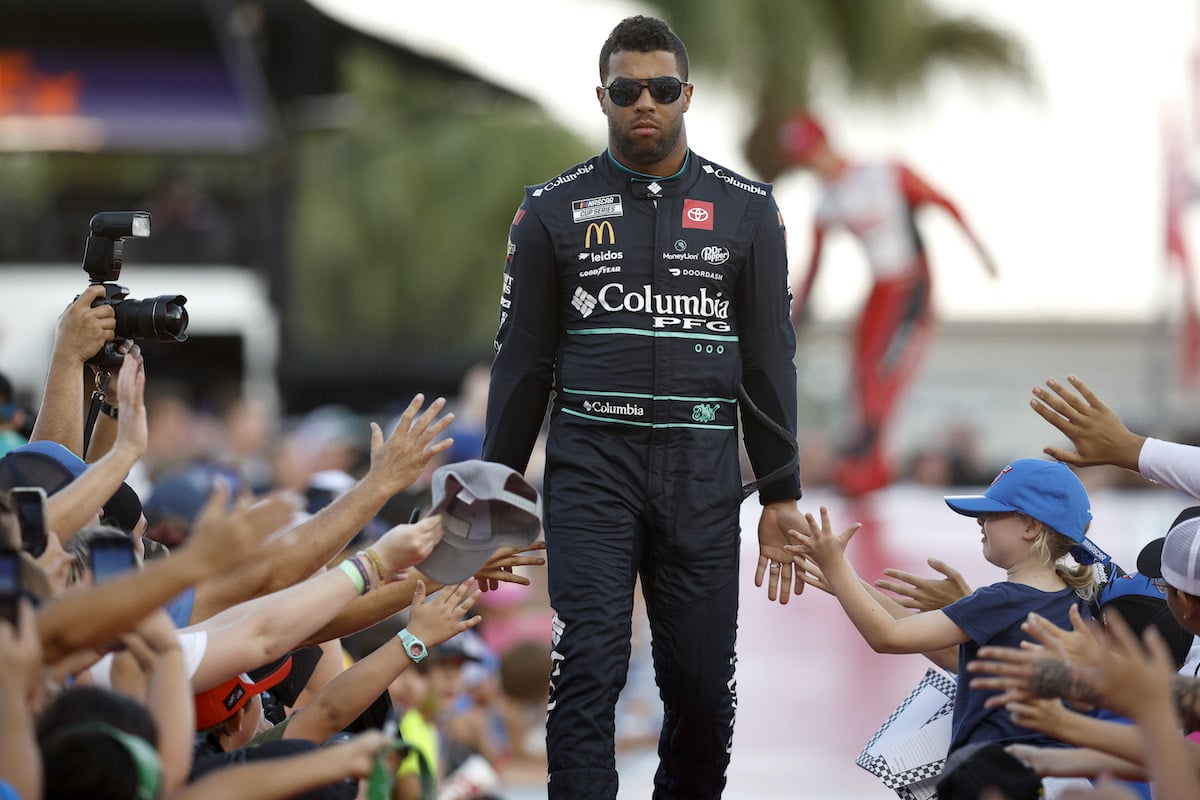 Kyle Petty Unexpectedly Questions Bubba Wallace's Mental Toughness and Whether He Should Be in NASCAR
Kyle Petty didn't hold back in criticizing Bubba Wallace for declining an interview, questioning his mental toughness and whether he should be in NASCAR.
Kyle Petty gets paid for his hot takes as an NBC analyst. He delivers them regularly each Sunday before and after the race. Bubba Wallace has been on the receiving end of those rants in the past. The broadcaster directed another at the 23XI Racing driver this week, but this one appeared to step over the line, which Petty soon realized, and softened his stance. 
Kyle Petty critical of Bubba Wallace last year after Las Vegas
Last year, after NASCAR announced it had suspended Bubba Wallace a single race for the incident with Kyle Larson at Las Vegas, Petty vehemently disagreed with the punishment. 
"He should have been suspended for the rest of the year. Rest of the year," Petty said on Motor Mouths. "He drives for Denny Hamlin, who has been vocal about safety. His teammate (Kurt Busch), the only reason he's in the 45 car is his teammate's career was all but ended because of an accident in this car that the drivers have vocalized that it needs to be safer. He turns a guy in the right rear into the outside wall intentionally. Steering brake? That's laughable.
"Turns a guy into the outside wall, then walks across the race track. First, you intentionally wreck somebody. That's a suspension. He's walking across the race track and cars are going by him on both sides. That's not safe. That should be another suspension."
And he wasn't done. Several days later, during the Countdown to Green pre-race show at Homestead, which Wallace was absent and serving his punishment, Marty Snider brought up the driver's statement on social media earlier in the week and pointed out how the driver had declined an interview request from the network.
"I applaud Bubba and I applaud 23XI for putting this out," Petty said of the statement. "But in a world, and I'm cynical — so let's just go ahead and say that — in a world of social media where we post everything, silence sometimes says more than the words that are written and we have heard nothing from Bubba Wallace since this incident happened. 
"We have heard nothing publicly, until yesterday, Denny Hamlin finally spoke up and kudos to Denny Hamlin for speaking up on behalf of 23XI. But the silence from that camp has been deafening."   
Petty questions Wallace's mental toughness and whether he should be in NASCAR
On Sunday at Daytona, it happened again. Snider once again noted during the pre-race show that Wallace had declined an interview. At the time, Petty didn't address it. He waited a couple of days later on the NASCAR on NBC podcast, where he criticized the 23XI driver and Ty Gibbs for both sidestepping the interviews. 
"For professional athletes to refuse interviews is unacceptable in any game," Petty said. "Unacceptable to your fans. Unacceptable to the sport. It's just not — Ty Gibbs did the same thing. He didn't want to do an interview. 
"I don't know how these guys think that's acceptable in any world because that's what you're here for. That's what they pay you the money for. And it's that stupid saying — that's why you make the big bucks, dude. You got to handle it. Put it on your shoulders and carry it. If mentally he is that fragile, then maybe this is not the game for him. You know, honestly." 
Backs off on remarks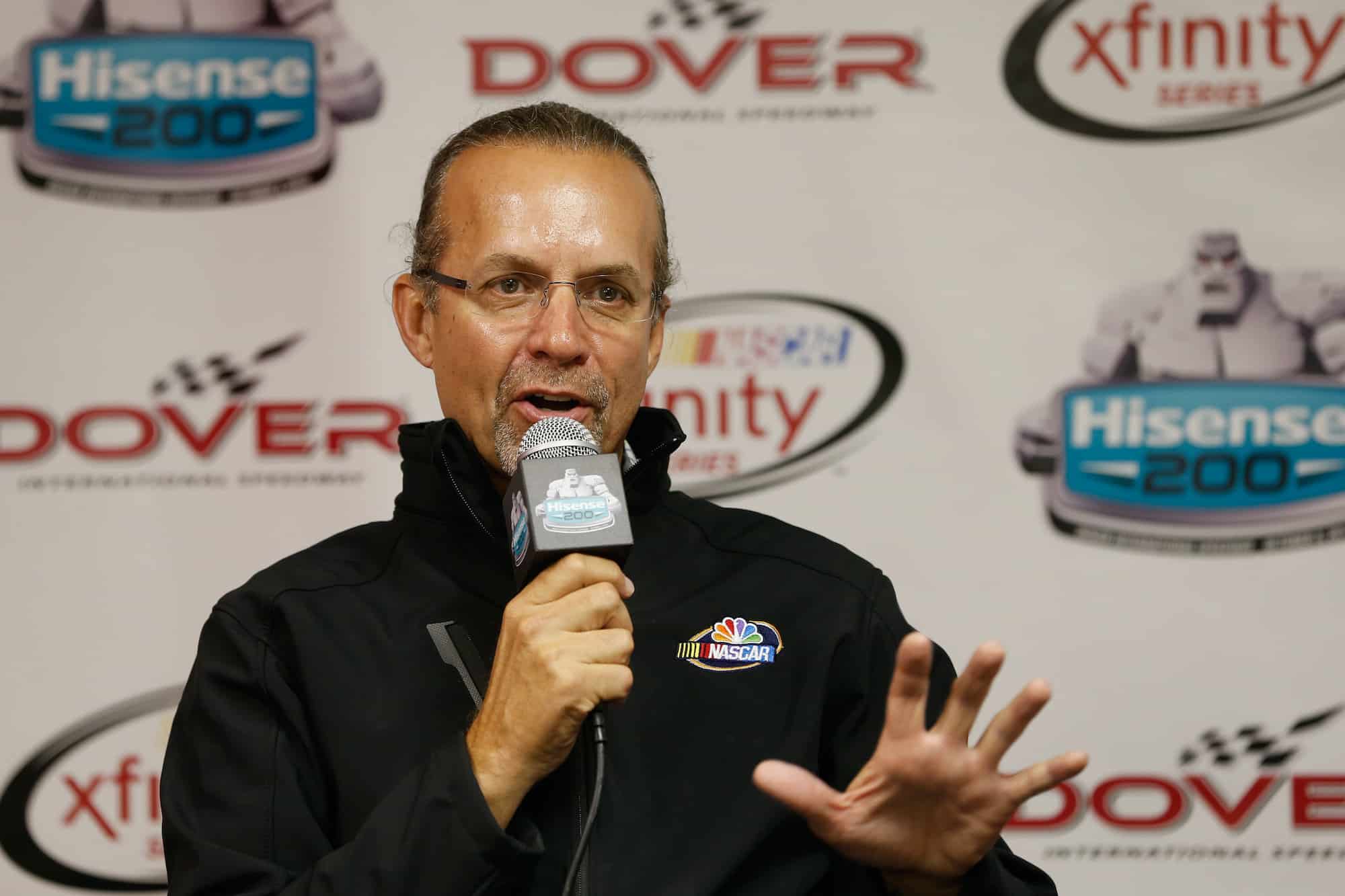 Petty calling out Wallace and Gibbs for declining an interview was not out of the ordinary or out of line. But questioning the 29-year-old's mental toughness, and more specifically, suggesting he's not suited for NASCAR was stepping over the line and baseless. The announcer recognized that later in his comments and backed off his earlier stance, but held steadfast that declining interviews is always the wrong choice. 
"I think Bubba gets stronger and being in these positions will make him stronger mentally," he said. "Once you get that experience and once you've been there I think you learn and he gets stronger. It's trial by fire. 
"If we come back in three years and he's in this situation again, and he's still doing the same thing, then you have to question something. But I think at this point in time, I give him a little bit of the benefit of the doubt.  
"But, listen, not doing interviews is never acceptable. You've got to take the good with the bad in this sport. When you win, if you want us to come talk to you, expect us to come talk to you also when you lose. And when things are good, if you want us to talk to you, you got to talk to us when things are bad. I think that's just a slap in the face in a lot of ways to fans and the media and everybody because you're not above that."
If Wallace opts to decline an interview in the future, which could happen based on past experiences, you can be sure Petty will have something to say about it.
To stay up to date on the latest happenings in NASCAR, including breaking stories you can't find anywhere else, follow Kyle on YouTube and Twitter.