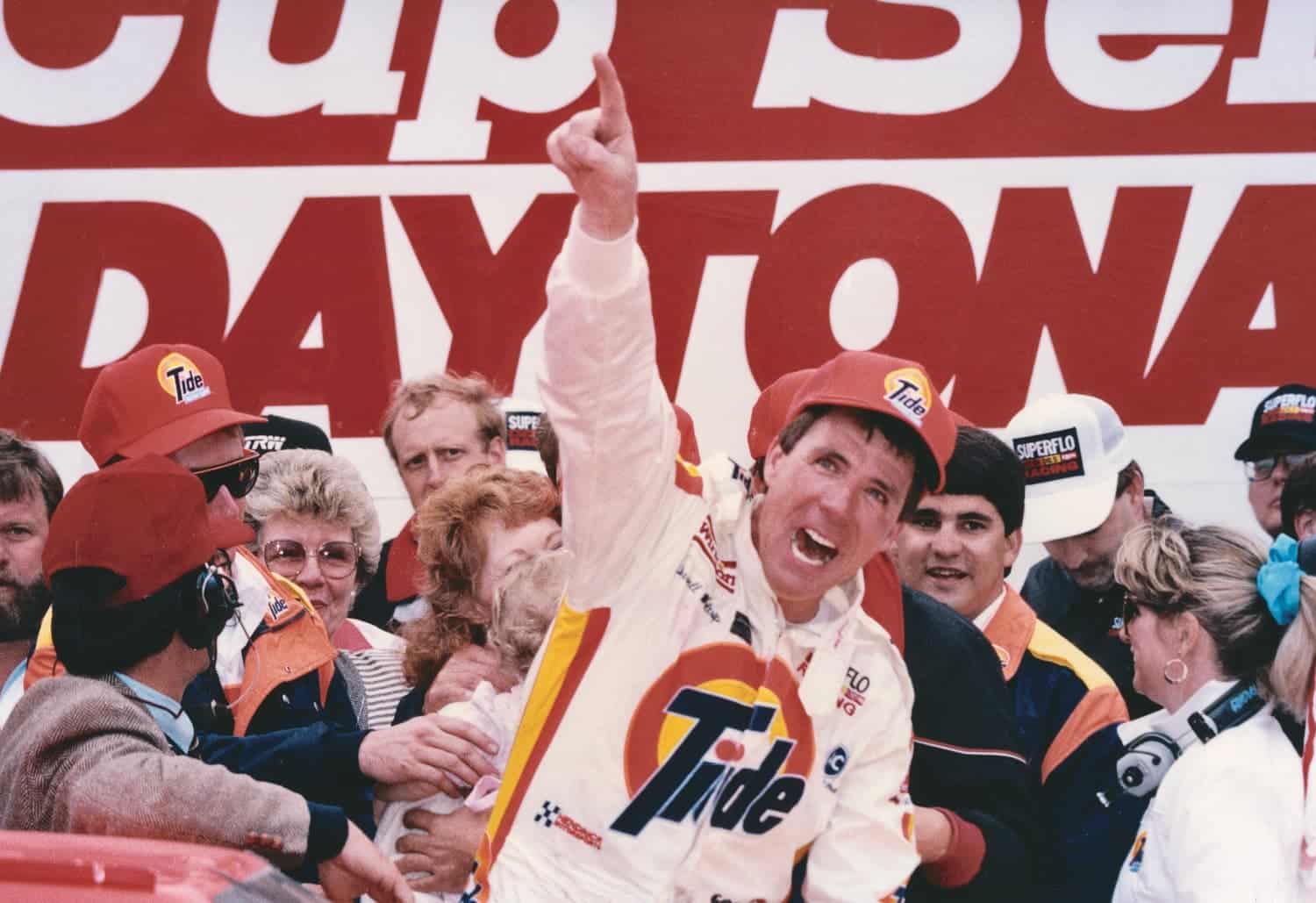 Kyle Petty Was Never More Embarrassed for NASCAR Than After Darrell Waltrip Won the Daytona 500
Kyle Petty doesn't care for celebratory burnouts after NASCAR wins, but he thinks DW's 1989 dance in Victory Lane was even worse.
It's not often that Vince Lombardi's name comes up in NASCAR discussions, but Kyle Petty watched last weekend's Xfinity Series race at Martinsville and wondered if maybe John Hunter Nemechek should have heeded the advice of the legendary NFL coach.
Though certain critics will lambaste Petty, mostly for no other reason than they don't think eight Cup Series wins qualify him as a racing expert, the driver-turned-NBC analyst was spot-on when he raised questions about burnouts this week.
'Act like you've been there before'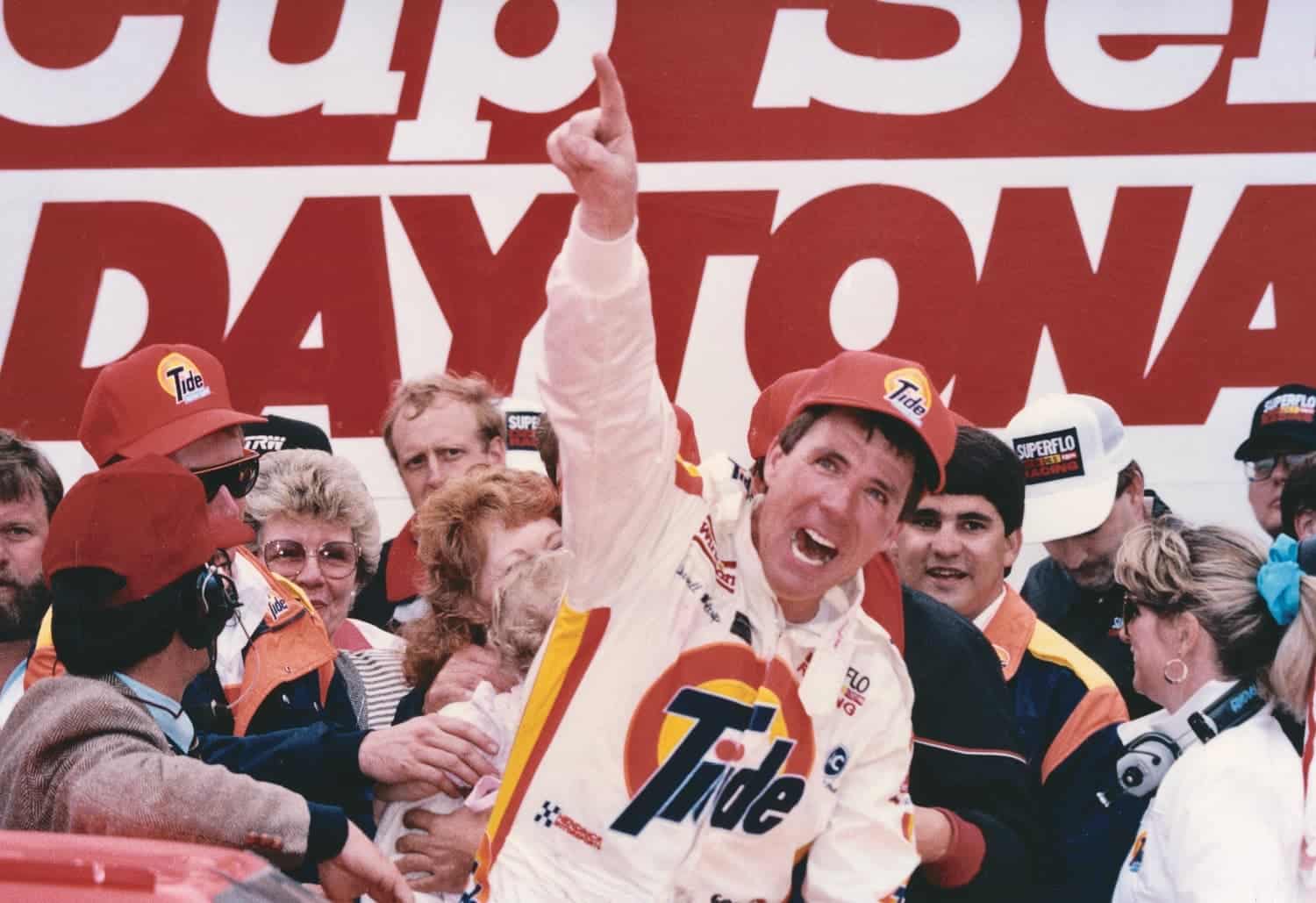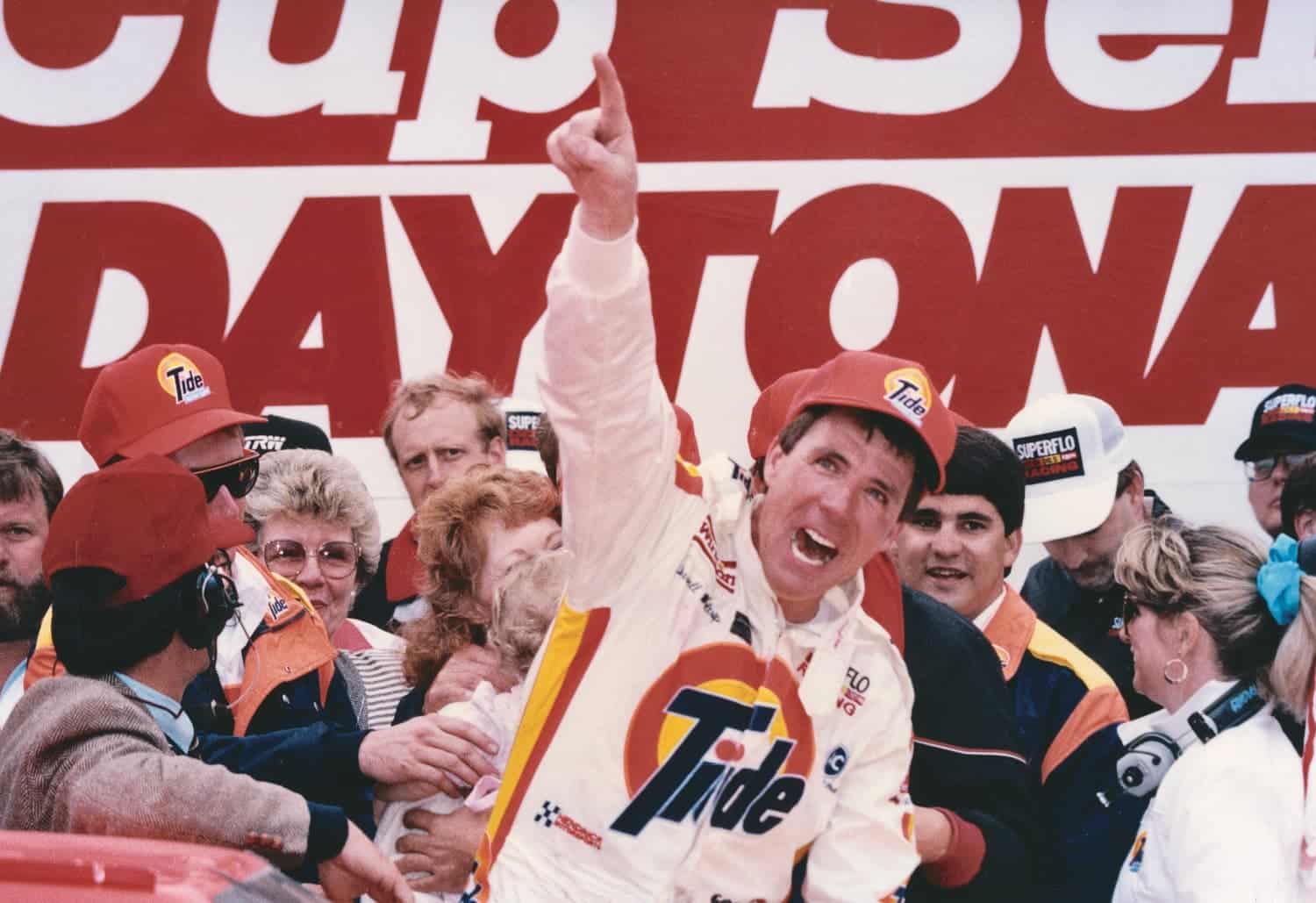 The difference between the burnout celebrations by John Hunter Nemechek and Kyle Larson last weekend was the difference between night and day. Larson smoked his tires for an entire lap on a half-mile oval after his Cup Series win but managed the rubber the whole way so that he was riding on more than just rims when he got to Victory Lane.
Nemechek would have done well to follow the advice of Vince Lombardi regarding the end zone celebrations following touchdowns. "When you get in the end zone, act like you've been there before," Lombardi (and many who followed in his footsteps) said.
Nemechek celebrated on Saturday by pulling his car up against the wall and gunning the tires long and hard. It started a fire in the rear wheel well, and the flames started spreading as crew members scurried to the scene with extinguishers. Afterward, officials inspected the track to be sure there was no damage that would affect the next day's race.
Kyle Petty rightfully points out celebratory burnouts have become a cliché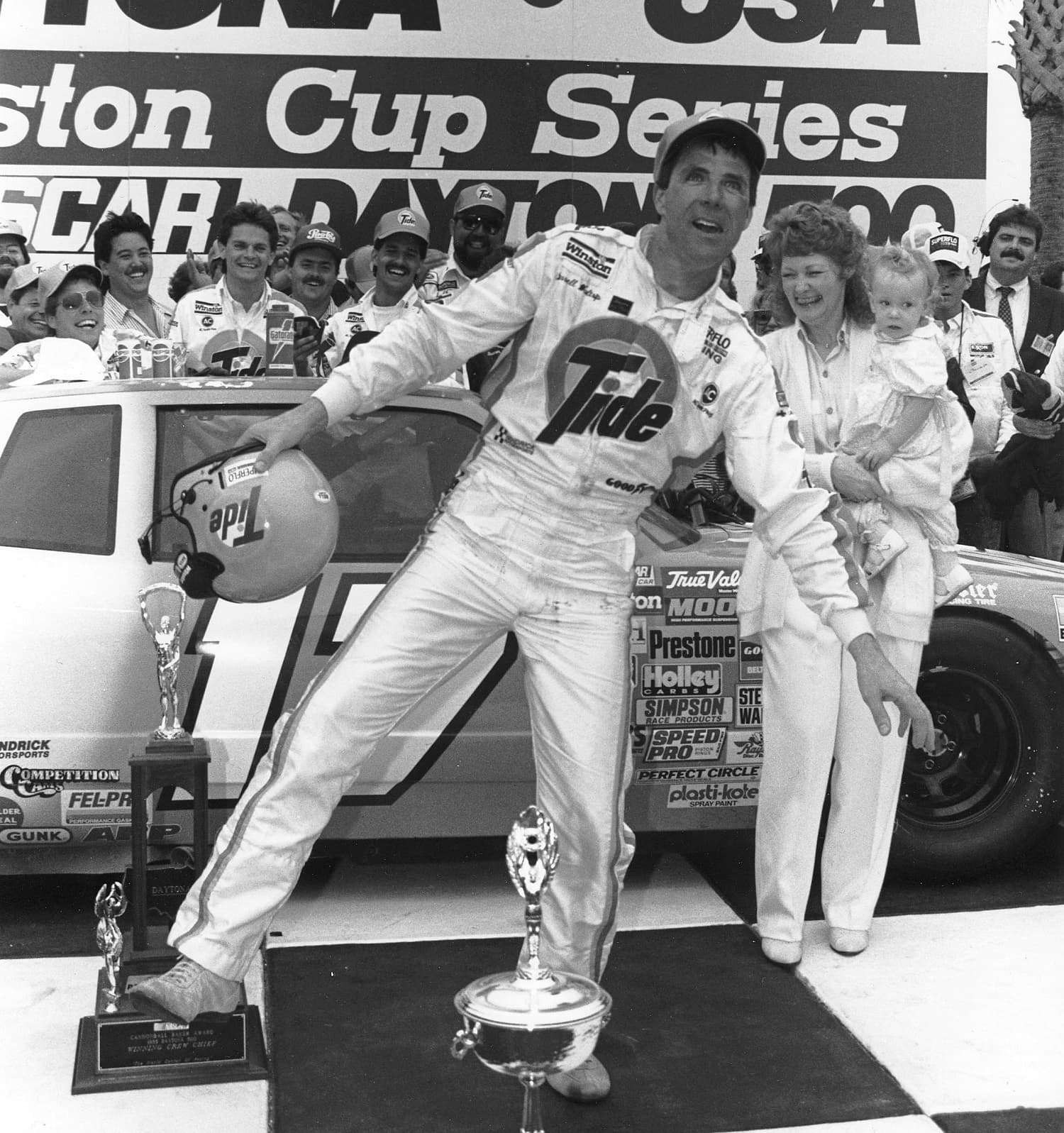 Appearing on the NASCAR Motormouths podcast this week, NBC racing analyst Kyle Petty tackled the subject of post-race burnouts and made a compelling argument that they've ceased to be interesting.
"I grew up working on cars. I grew up putting bodies on cars and hanging them, putting them together, changing springs and changing shocks and engines and stuff," Petty explained. "This is just destruction to me every time I see it and always has been. I want to say this: I think the burnout has become like spiking the ball in the NFL was. Everybody did it, so what's special about it? There's nothing special about it.
"Joey Logano does a great job with his burnouts and the way he takes his steering wheel off and holds it out the window. That's different, that's a little bit of a twist. The way Kyle Busch does his burnout and then emerges through the smoke and bows to the crowd, that's a little bit different. Everybody else is just doing the same thing, man."
Kyle Petty found Darrell Waltrip's 'Ickey Shuffle' embarrassing
Alan Kulwicki pulled off the Polish Victory Lap. Carl Edwards nailed backflips off his car after wins. Those were innovative moves. Few have come up with anything remotely interesting since, and Kyle Petty thinks Darrell Waltrip's attempt at the Ickey Shuffle after the 1989 Daytona 500 hit rock bottom.
"If you're gonna win and you want to make a statement, do something different than everybody else," Petty said. "Hey, how about just driving into Victory Lane? Wow, what a change that would be. Just do something different, do something original.
"I will go on record and say this: The most embarrassed I was for this sport was when Darrell Waltrip did the Ickey Shuffle. (Why is) Darrell Waltrip doing the Ickey Shuffle? You just copied somebody else in your celebration. Come up with something different."
Waltrip was understandably excited to finally win NASCAR's signature race. However, he's always been a world-class talker, and his Victory Lane interview that afternoon in the above video was gold. He could have left it there and headed for home instead of finishing off with a very awkward dance.
On the other hand, at least Waltrip tried. Now, we get week after week of the same celebration.
"You're not giving me anything but burnt-down cars and burnt-up tires," Petty said. "That's all you're giving me, and it's just not a big deal."
Got a question or observation about racing? Sportscasting's John Moriello does a mailbag column each Friday. Write to him at [email protected]