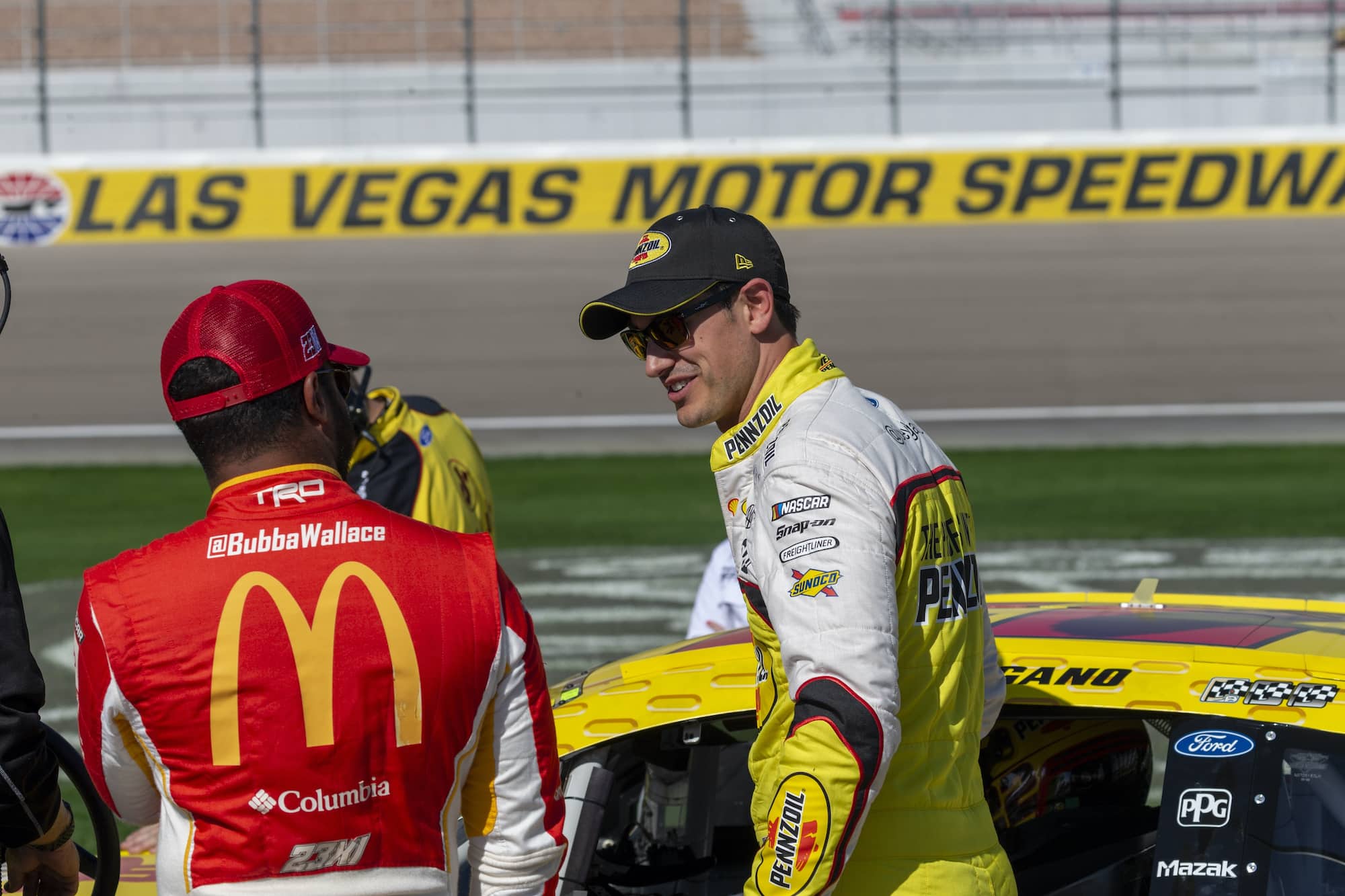 Joey Logano Harshly Critical of Bubba Wallace for Making Potential Life-Threatening Move With Kyle Larson but Seems to Have Forgotten What He Did Just a Few Years Ago to the Same Driver   
Joey Logano didn't hold back in harshly criticizing Bubba Wallace for his retaliatory move with Kyle Larson at Las Vegas but seemed to forget about his own eerily similar incident with the same driver in 2018.
Joey Logano will one day reflect on his career and always fondly remember the 2022 Round of 8 playoff race at Las Vegas Motor Speedway for his hard-fought victory that clinched a berth in the championship race at Phoenix. This week the 2018 Cup Series champion made his regular appearance on SiriusXM NASCAR Radio, where he talked about his big win and the other major storyline from the race, the conflict between Bubba Wallace and Kyle Larson. 
While addressing the on-track incident, the Team Penske driver didn't mince words and suggested what Wallace did was a potentially life-threatening move and said no one should ever use their car as a weapon. Unfortunately for Logano, he has a short memory because he made an eerily similar move with the same driver just a few years ago. 
Joey Logano critical of Bubba Wallace for move at Las Vegas
Joey Logano has never steered away from conflict. Look no further than earlier this year at Darlington when the Penske driver didn't like how William Byron squeezed him into the wall and retaliated laps later, bumping the HMS car out of the way and cruising to the win. 
At Las Vegas, Logano remained conflict-free en route to victory. But like everyone else, he saw the altercation that transpired between Bubba Wallace and Kyle Larson. This week the 2015 Daytona 500 winner addressed the incident on SiriusXM and painted a frightening picture of how Wallace's on-track move could have been deadly. 
"Bubba got squeezed," Logano said. "I didn't see contact, but he got squeezed and they both kind of got in a pocket of air with the wind blowing, and boom, everyone kind of slides up and hits the wall. The retaliation is not OK and the way it happened. If he spun him to the infield, maybe it's a little better. Maybe. But right-rear hooking someone in the dogleg is not OK. 
"I don't know if everyone realizes how bad that could have been. That could have been the end of Kyle Larson's career. That, to me, was what was on the line. Or his life. That is the worst spot to get right-rear hooked into a corner. The dogleg is pretty sharp, and when you come in and hit the angle that he hit. In a way, he's lucky he hit the 20 to soften it probably a little bit. He might have flush-hit that thing on the side and then game over. There's no room for that. You can't do that.
"If it's under caution and you're banging doors and you're doing things like that, OK. I don't know if that's OK either, but at least you're not putting someone's life at risk. When you have someone's life at risk, it's different. You know, you're doing that stuff on pit road when there's people changing tires, not OK. 
"I don't like using cars for a weapon. If you're that mad just get out and fight him. That's fine. If that's what you really want to do and that's how you want to handle it, that's fine. You can make someone's life hell if you want to racing them. But do I think just straight up blasting them into the wall is OK? No. Because the consequences are way bigger than just a race and you'll live with regret the rest of your life. That's the bottom line. If you seriously injured somebody in retaliation for something that wasn't huge, I don't think you can live with yourself after that. And I don't want to take that risk."  
Logano wrecks Larson in eerily similar style in 2018
Flashback to the 2018 All-Star Race at Charlotte. In the waning laps, Larson and Logano raced against each other, and in an eerily similar situation to what happened last weekend in Las Vegas, the Chip Ganassi Racing driver slid up the track with the No. 22 to his outside, and, without contact (just like Wallace), the momentum drove the Penske car into the outside wall. 
After bouncing off the wall, Logano drove down the track and intentionally hit the right rear of the No. 42. The car wiggled and started to go right before Larson caught it, overcorrected, and spun left down into the infield grass. It eventually stopped on pit road. 
Intent should be all that matters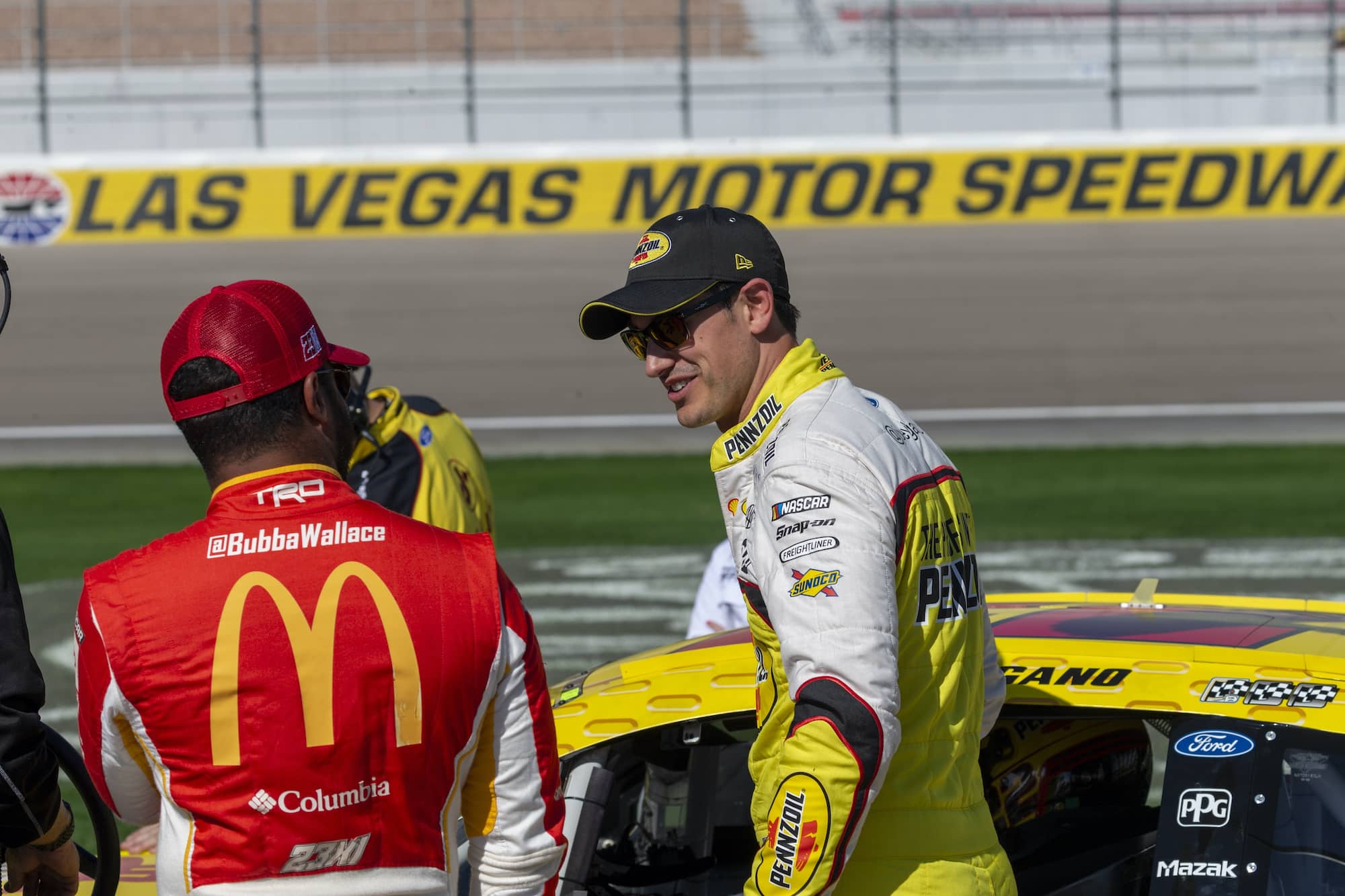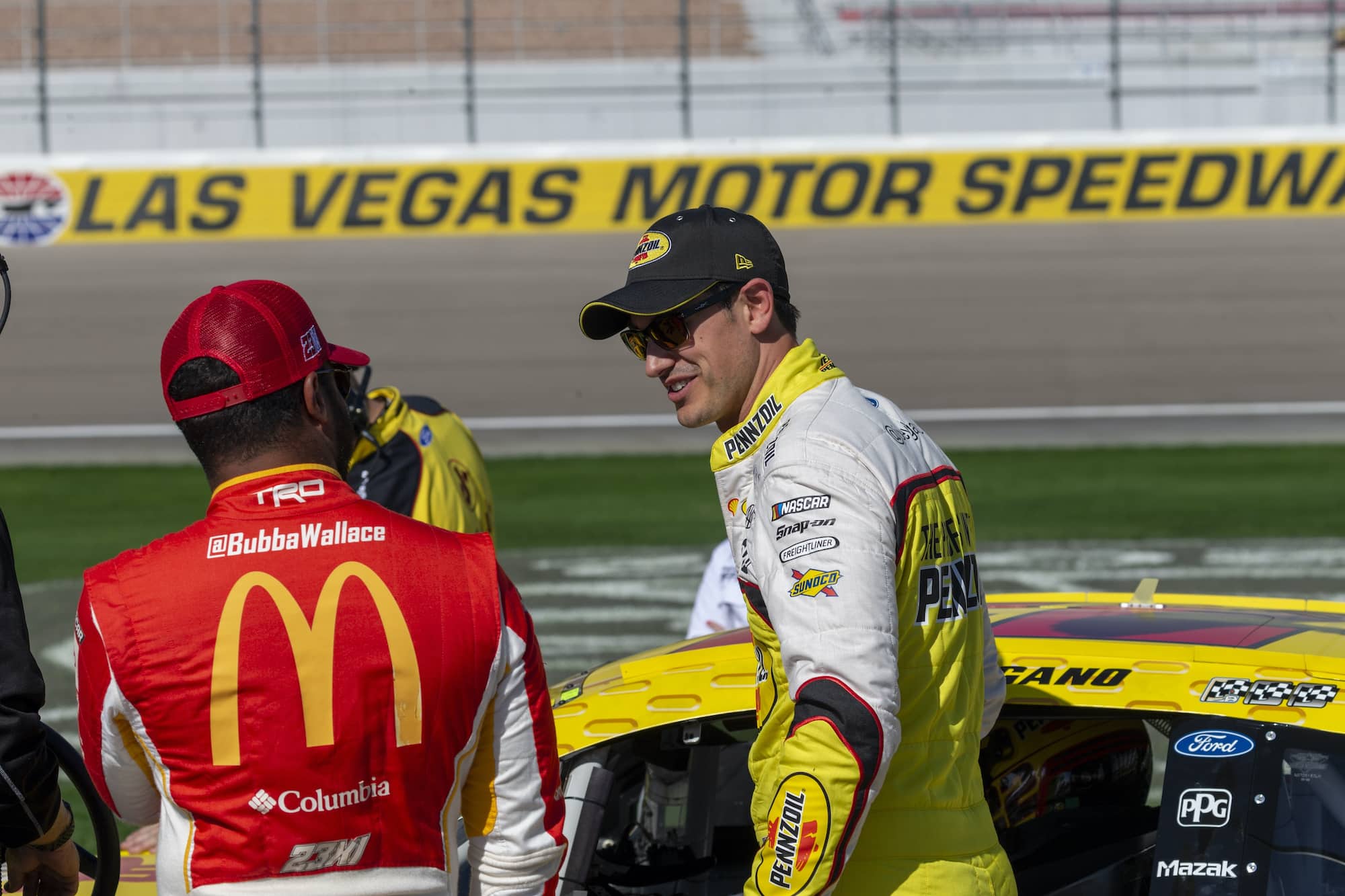 In Logano's comments this week about the Las Vegas incident, he specifically mentioned how "if (Wallace) spun him to the infield, maybe it's a little better."
What happened in Logano's 2018 incident with Larson at Charlotte? The No. 42 car went into the infield. But video evidence shows that was only because of Larson's driving, not because of anything Logano did. Initially, when the No. 22 made contact with the Ganassi car, it started going to the right. Law of physics. It was the driver's response that brought the car back to the left. But Logano's intent was clear at the start.
The argument could be made that Wallace hit Larson's car harder than Logano did, and Larson couldn't prevent from going to the right. But at the end of the day, it shouldn't matter how hard it happened, where on the track it happened, or when it happened. All that matters is the why. If NASCAR is serious about drawing a line and avoiding such incidents in the future, then the solution is pretty simple. 
Drivers should be told that from now on, any driver that retaliates on any track by hitting a car in the right rear, at any speed, at any point in the race, including under caution, and regardless of if the car goes into the outside wall or spins to the inside, will receive a one-race suspension, as is the case with Wallace. Then, there is no ambiguity.
And hopefully there are no more incidents.
Have thoughts on this topic? Keep the conversation rolling in our comments section below.