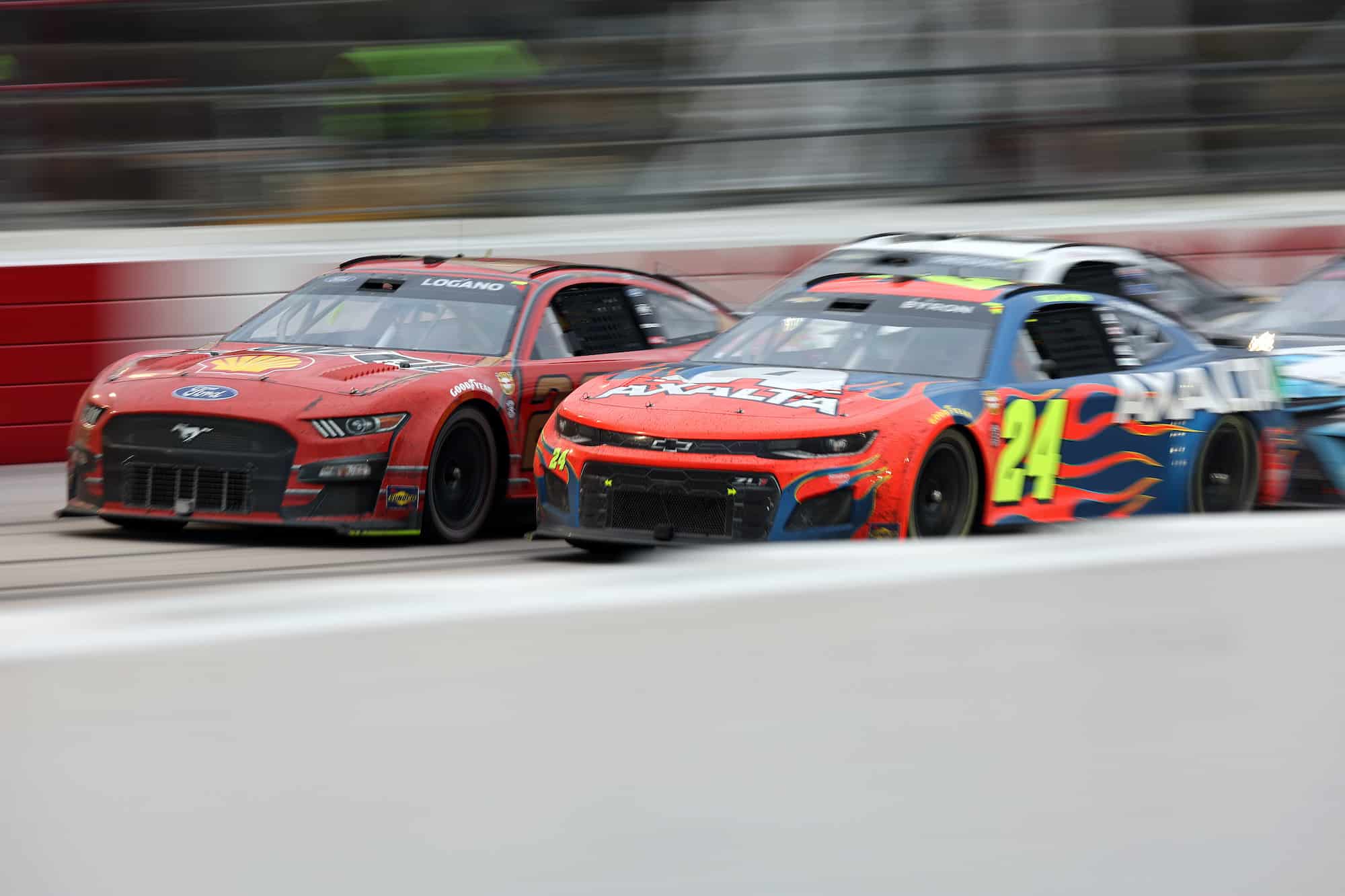 Joey Logano Warns William Byron He Won't Hesitate to Escalate Their Conflict If He Wants to Go There: 'I'll Go Bigger Every Time'
Joey Logano said that he assumed he and William Byron were even after Darlington but if the HMS driver wanted to retaliate, he would be more than willing to escalate the conflict.
Joey Logano and William Byron met with reporters before the race at Kansas and addressed their late multi-contact incident from the previous week at Darlington, where each driver blamed the other during postrace interviews. Almost a week later, and neither driver's position had changed. 
If anything, both sounded more resolute and the 2018 Cup Series champion made it clear if the Hendrick Motorsports driver wanted to drag the conflict out, he was more than willing to join him and wouldn't hesitate to escalate it to the next level.
Joey Logano and William Byron produce late-race conflict at Darlington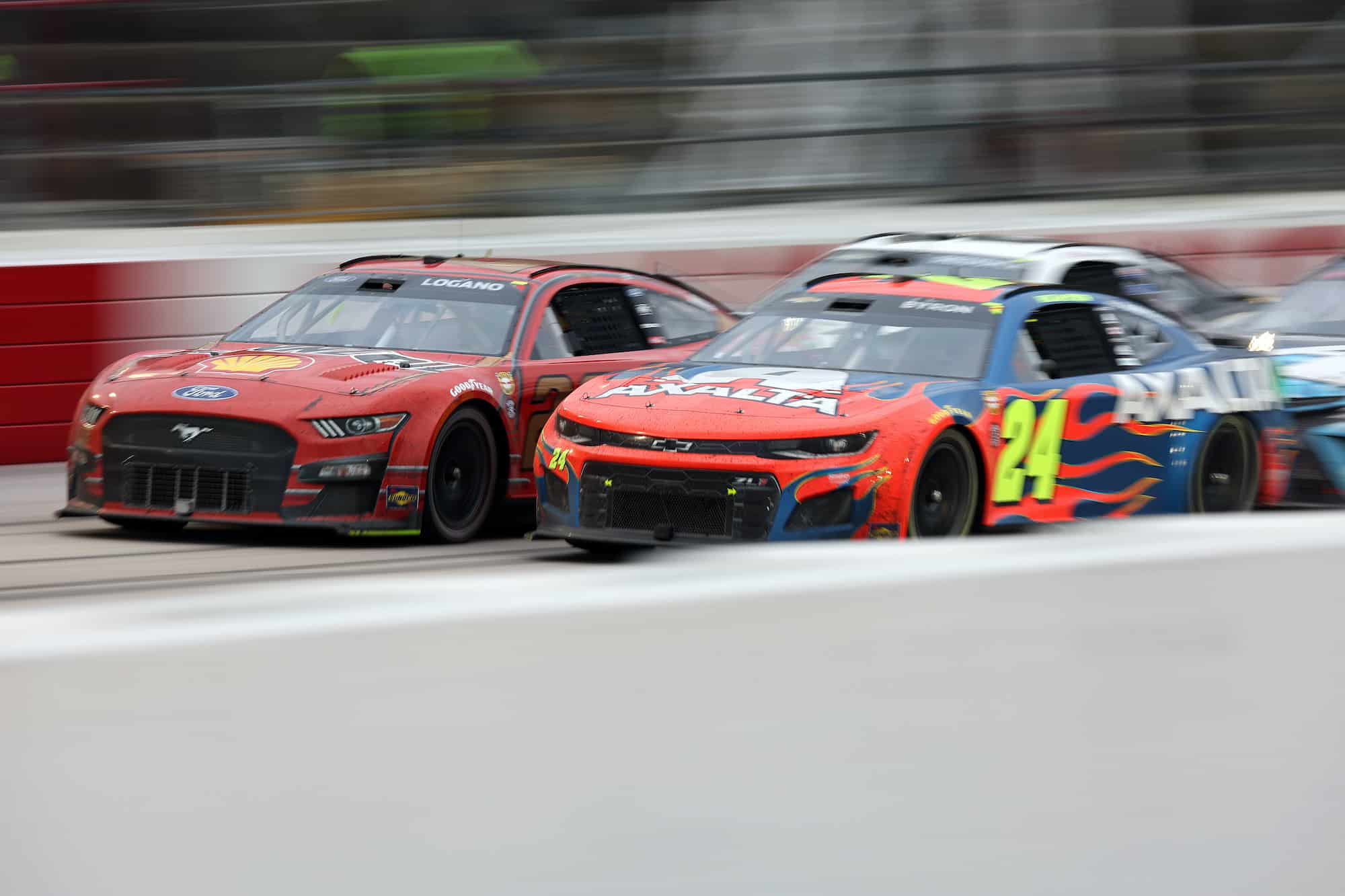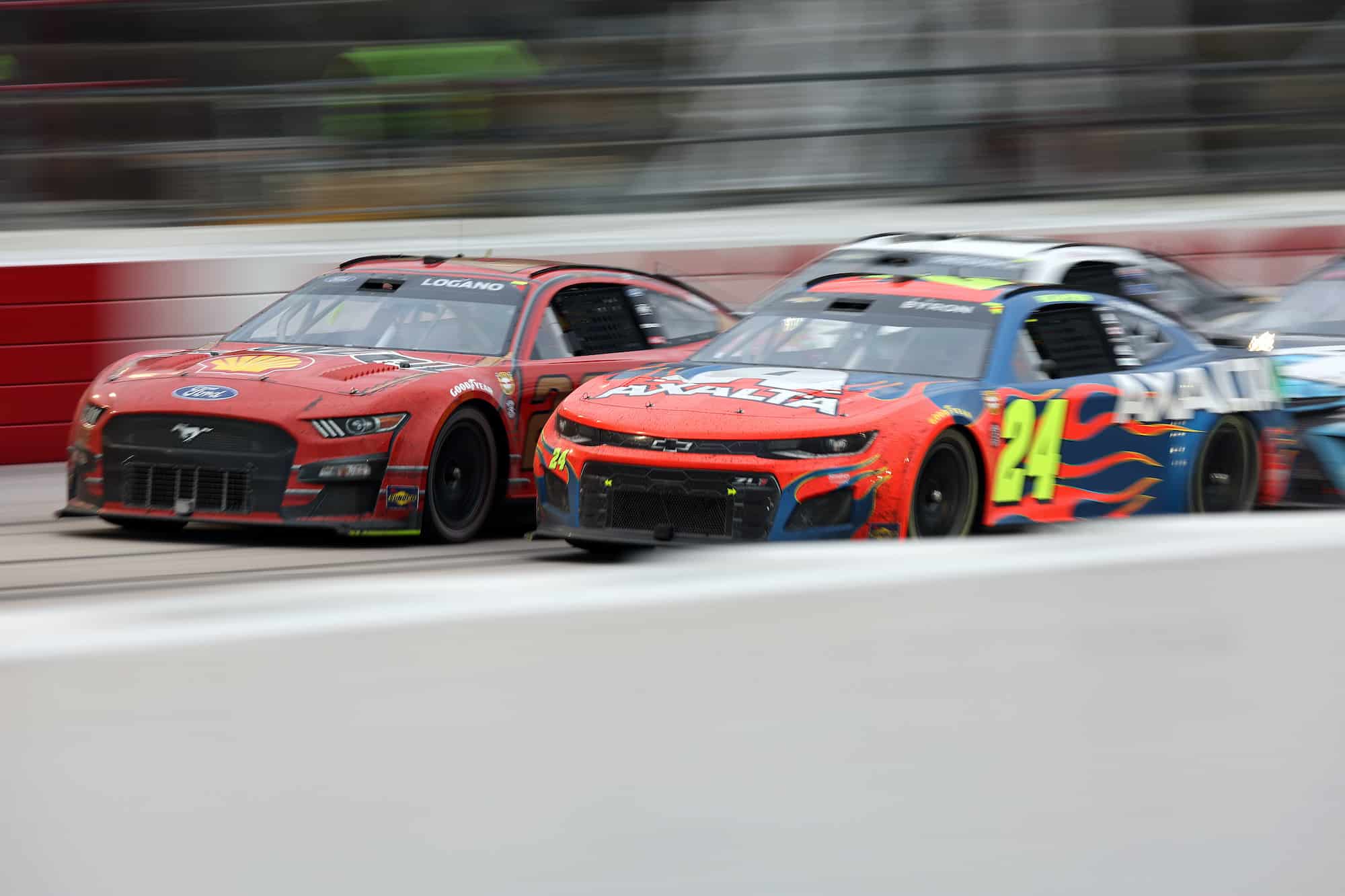 Last week's ending at Darlington is a classic case of depends on who you ask. Joey Logano's version of events would suggest William Byron put him in the wall late in the race on a restart, and he paid him back on the white-flag lap, sending the No. 24 up into the wall, passing him, and racing to the victory.
The HMS driver's version is he never ran Logano into the wall, therefore the No. 22's response was uncalled for and why he showed more emotion than ever before in his Cup career, calling the Penske driver an "idiot" and "moron" in his postrace interview.   
Logano's fans think Byron started it all and got what was coming to him. Byron's fans suggest Logano dumped him for no reason. 
Logano warns Byron he's willing to escalate
Not surprisingly, the brewing conflict between Logano and Byron was a hot topic of discussion on NASCAR radio talk shows throughout the week. This weekend at Kansas, both drivers visited with the media and Logano wasn't in a conciliatory mood. 
"What happened last week happened," Logano said. "I got fenced. I stand by the same stuff I said last week. I got fenced. I retaliated and won the race. Like I said last week, that's kind of how it works. I won't get pushed around. In my book, we're back to even. We reset and go again."
When one reporter asked Logano what he would think if Byron didn't feel they were even, the driver didn't hesitate.
"Honestly, if he wants to keep going back and forth, I'll keep swinging," he said. "I don't think that's a good play for him in the long run. I feel like we're even. He was willing to take the lead that way. I was willing to take the lead back the same way. He can keep going but I'll promise you I'll keep going, and I'll go bigger every time." 
Byron says they're not even
William Byron's display of emotion during his postrace interview caught many by surprise. Byron supporters have also seen a different side to their driver this year on the track, earning the first multi-win season of his career. He's unquestionably one of the top cars and a championship contender with a couple of wins through the season's first dozen races.
Coming so close to a third victory brought out a fiery side of Byron postrace at Darlington. Almost a week later at Kansas, his view of what happened hadn't changed, and neither had his passion.
When asked if he and Logano were even, the 24-year-old cut to the chase.
"No. Nope," he curtly answered.
Byron said he's taken input from people that he trust like Jeff Gordon and Rudy Fugle.
"I take it all in," Byron said. "At the end of the day, I make my own decisions and race the way I want to race."
Byron was quite adept at avoiding whether or not retaliation in the future might be an option. If it is, and it happens, Logano will be waiting. So will the NASCAR fans.  
Like Sportscasting on Facebook. Follow us on Twitter @sportscasting19 and subscribe to our YouTube channel.