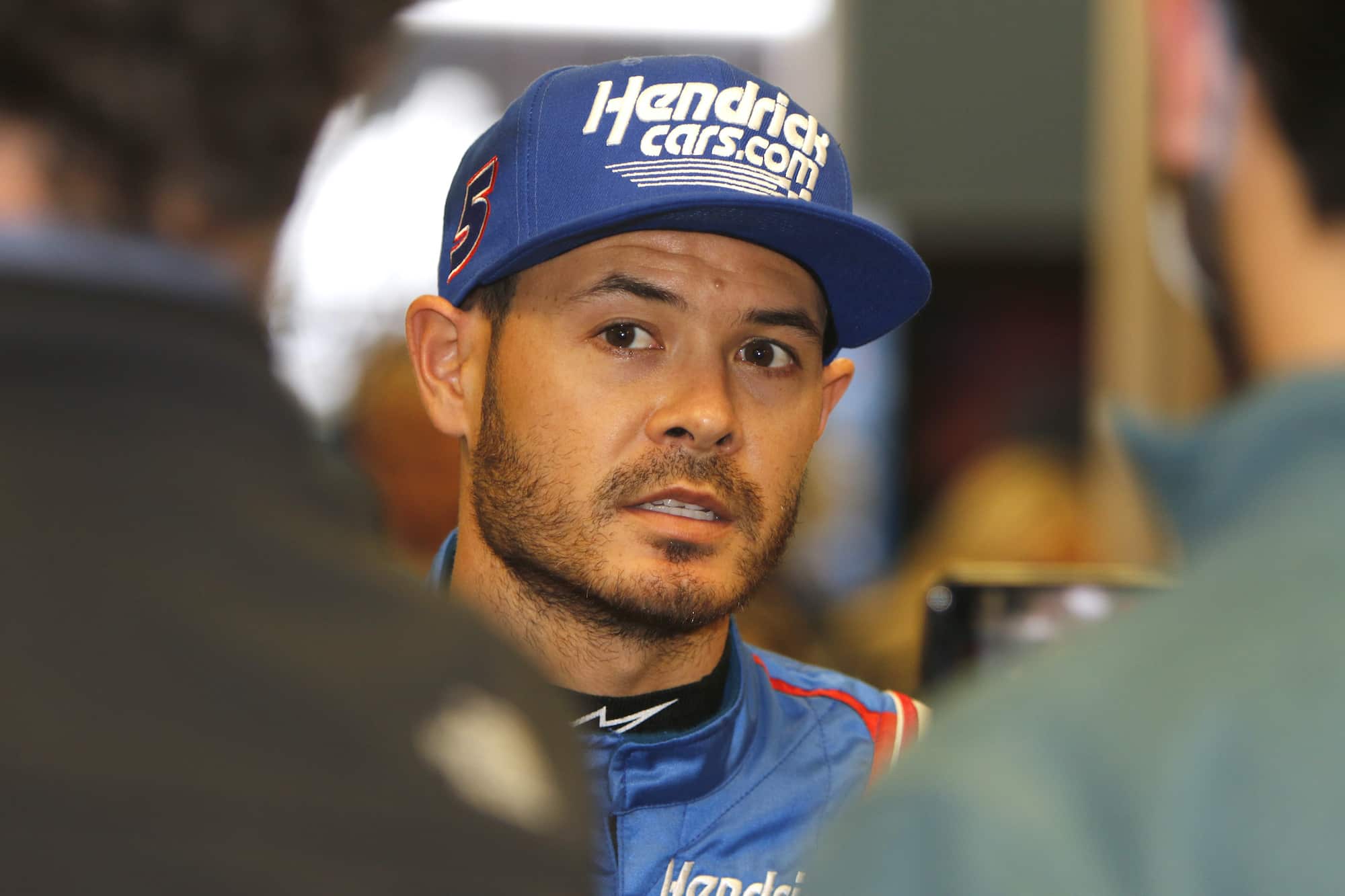 Kyle Larson Reveals Intriguing Bit of Intel on Hendrick Motorsports That Should Concern Other Teams for Rest of 2022
Kyle Larson revealed an intriguing bit of intel about Hendrick Motorsports in 2022 that should be concerning to the rest of the field. And the numbers back it up.
Kyle Larson is the defending NASCAR Cup Series champ. He's already earned a win and locked himself into the 2022 playoffs. The rest of his Hendrick Motorsports teammates are postseason-bound as well, with each driver also securing victory just a third of the way through the season.
This week Larson appeared on NASCAR Race Hub, where he talked about his season, the organization's performance as a whole, and what he expects going forward. He also revealed an interesting bit of intel about the organization that should be very concerning to the other teams in the garage. And the numbers back it up.  
Kyle Larson reveals intriguing bit of info on Hendrick Motorsports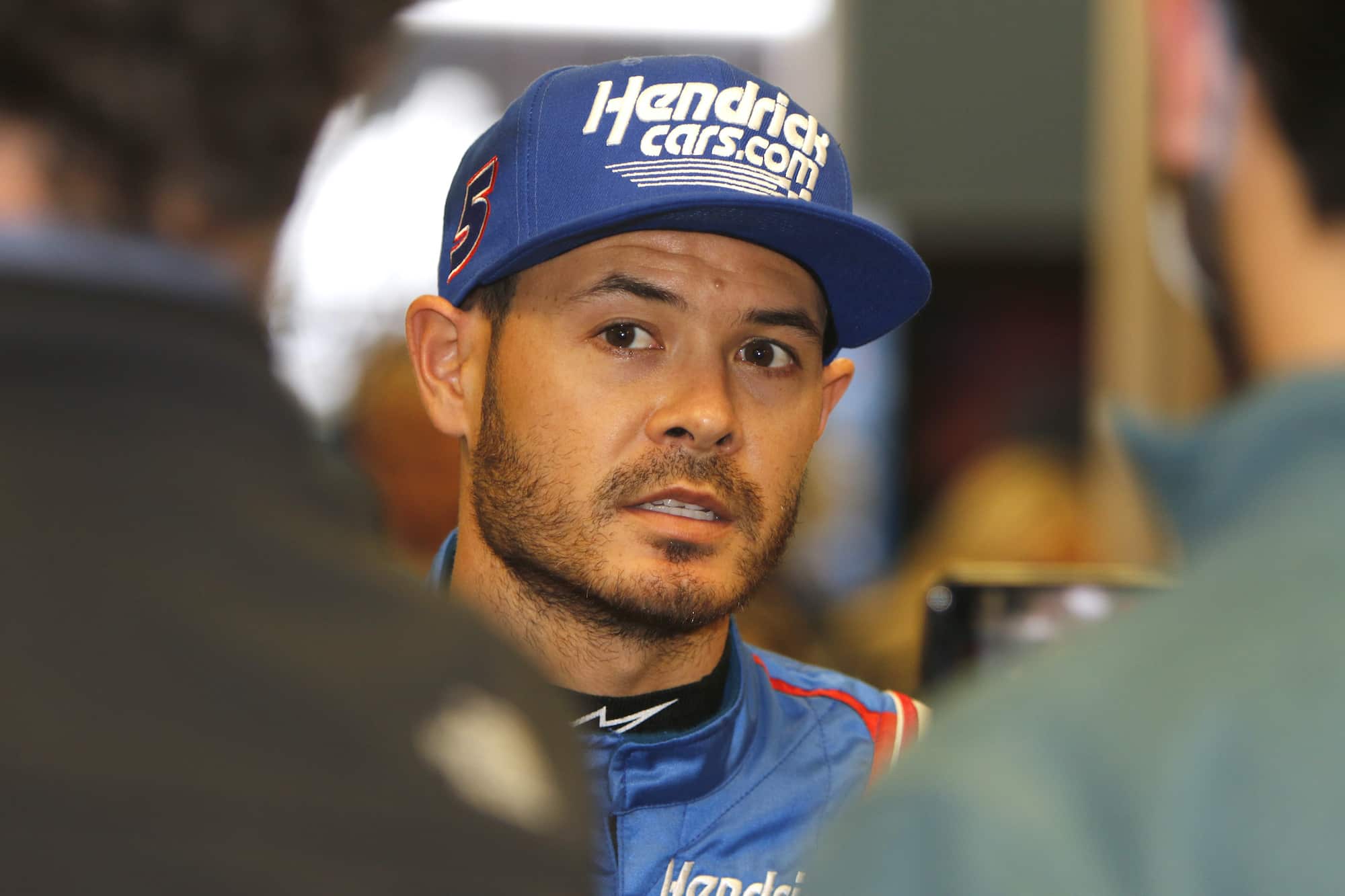 Kyle Larson's appearance on NASCAR Race Hub this week consisted of the expected questions, including what he thought of William Byron's incident with Joey Logano at Darlington (more on that later). However, when David Ragan asked him about the dynamic of how the HMS teams all work together, Larson provided an interesting bit of information that doesn't bode well for the Cup Series competition the rest of 2022.
"I've only come from a team with myself and one other teammate before, so being at Hendrick Motorsports four-car team has been a little bit unique to what I was used to before, but I feel like we're all young, we all get along, we all work really hard and really want to see each other succeed and win if we can't win," Larson said. 
"I'm genuinely happy for any of my teammates who gets a win. William has been doing a great job. All of us have been doing a great job. Chase. Alex. We all got a win. All the mechanics and crew chiefs work really well together. You know I've only been here a little over a year but from what I understand this is as close as these teams have ever worked together and I think that definitely pays in the results that we have each weekend. So we just got to keep working like we are together and I think we should be able to win some more championships down the road as an organization."
The numbers back it up
With all the talk coming into this year about the Next Gen car leveling the playing field, Hendrick Motorsports apparently didn't get the memo. The team that won the championship last year with Larson hasn't shown any signs of a competitive drop-off in the transition to the new car. 
A third of the way through last season and the organization had recorded 27 top-10 finishes and three wins. This year, HMS has 26 top 10s and five wins. And it could be at least one more for Byron last week at Darlington before Logano sent him into the wall. Those numbers show, as Larson suggested, an organization cohesively working together. 
What's interesting about Larson's individual numbers this season is they could be considerably better. He's earned six top 10s — compared to seven last year — and the one win in the second race of the season at Fontana. Mixed into the first 12 races is an astonishing four DNFs. He had two all of last year.   
Larson talks about Byron's fiery response at Darlington
At the end of his Race Hub interview, host Shannon Spake admitted she couldn't let Larson get away without asking about last weekend's race at Darlington and what happened between his teammate and Logano. Except she didn't want to talk about the incident itself, but Byron's heated postrace reaction. Larson admitted it even caught him by surprise.
"I was like, man, that was great to see William show some emotion there. He is the nicest guy in the sport that I know," Larson said. "So to see him fired up like that was great."
The entire organization appears fired up in 2022 and the collective performance thus far reflects that. It could portend of things to come and that might mean a third consecutive title for what is already the winningest organization in Cup Series history.
Like Sportscasting on Facebook. Follow us on Twitter @sportscasting19 and subscribe to our YouTube channel.