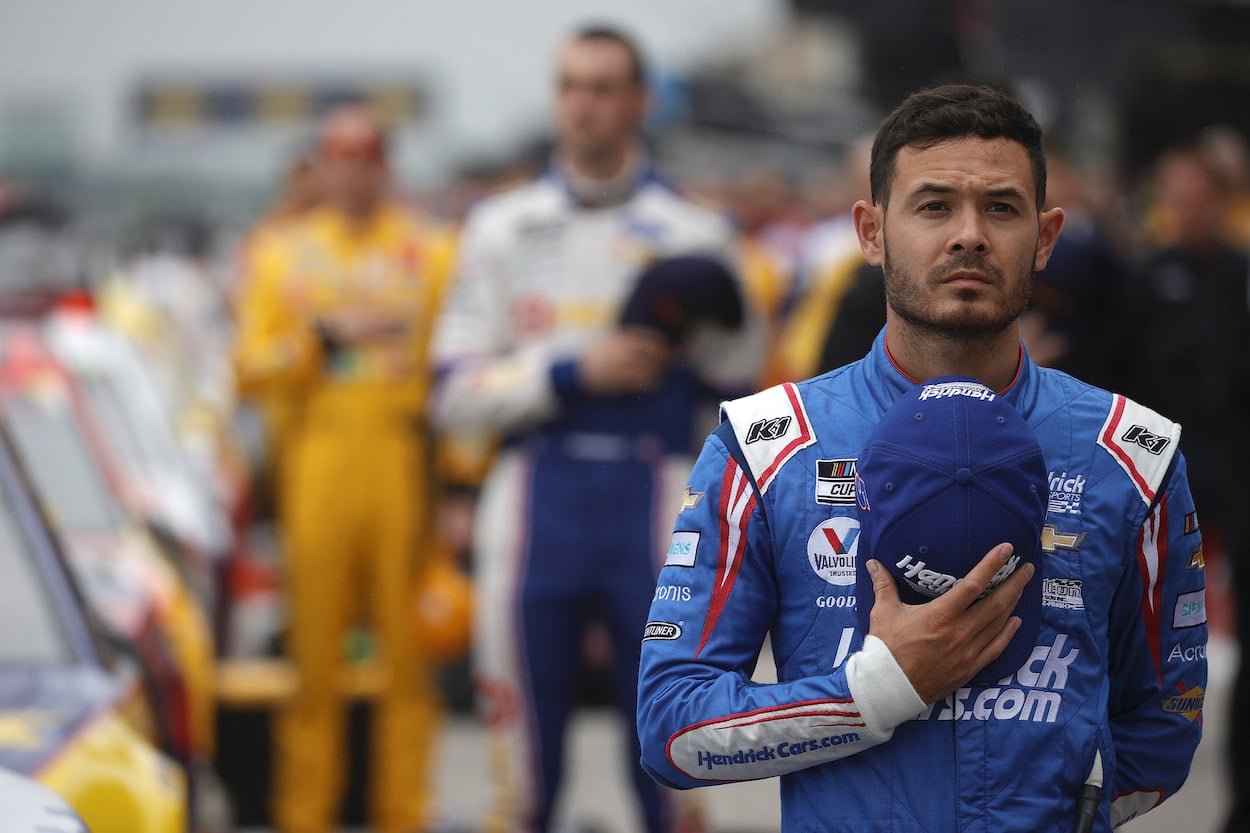 Kyle Larson Skips Honor of Casting His 2023 Hall of Fame Vote for Extremely Sobering Reason
As the 2021 NASCAR Cup Series champion, Kyle Larson gets to vote on the 2023 Hall of Fame class. He missed the honor for a very sobering reason.
After a spectacular 2021 Cup Series season, Kyle Larson capped it off with the championship in Phoenix. Among the many perks of being a champion is the right to vote the following year for the next class of NASCAR Hall of Fame inductees.
On Tuesday, NASCAR published a story promoting the Hendrick Motorsports driver's appearance for the vote in Charlotte. A day later, Larson wasn't anywhere to be found. After speculation began swirling on social media questioning why he wasn't there, a reliable source said the reigning champ had a sobering reason for his absence. 
Kyle Larson scheduled to vote for 2023 NASCAR Hall of Fame class
In 2014, NASCAR began inviting the most recent Cup Series champion to participate in its Hall of Fame voting process. This year, Kyle Larson would be joined by his HMS teammate Chase Elliott, who didn't get to vote last year because of COVID restrictions. The 2021 champion was understandably grateful for the opportunity to make NASCAR history. He said as much in a story published Tuesday on NASCAR.com.
"Chase and I are both on it this year, so maybe get to bounce some notes off of each other, but either way, it's just a cool honor and something that I look forward to," Larson admitted. "I mean, there's a lot of people I feel like I don't even know about, so for me, I'll do a lot of studying and it'd be cool to be a fan and trying to learn about some of the people's histories and what they've done on the race track as well as off the race track that maybe deserves the right to get into the Hall of Fame."
Just 24 hours after the article went live, Larson and Elliott reportedly weren't in attendance. 
Laying wreath at Tomb of Unknown Soldier 
Jenna Fryer of the Associated Press first reported on Twitter that the past two champions were no-shows for the Hall of Fame vote and noted how no previous champion had missed out on the honor since it began in 2014.
Less than an hour after the reporter's original tweet, Kyle Larson's whereabouts were revealed, and interestingly, he was participating in another tremendous honor. 
"A trip today to Arlington National Cemetery for Kyle to lay a wreath at The Tomb of the Unknown Soldier was scheduled last June," wrote his PR representative Jon Edwards. "We made NASCAR aware of the conflict as soon as we heard the date of today's voting."
NASCAR article and late change of date created confusion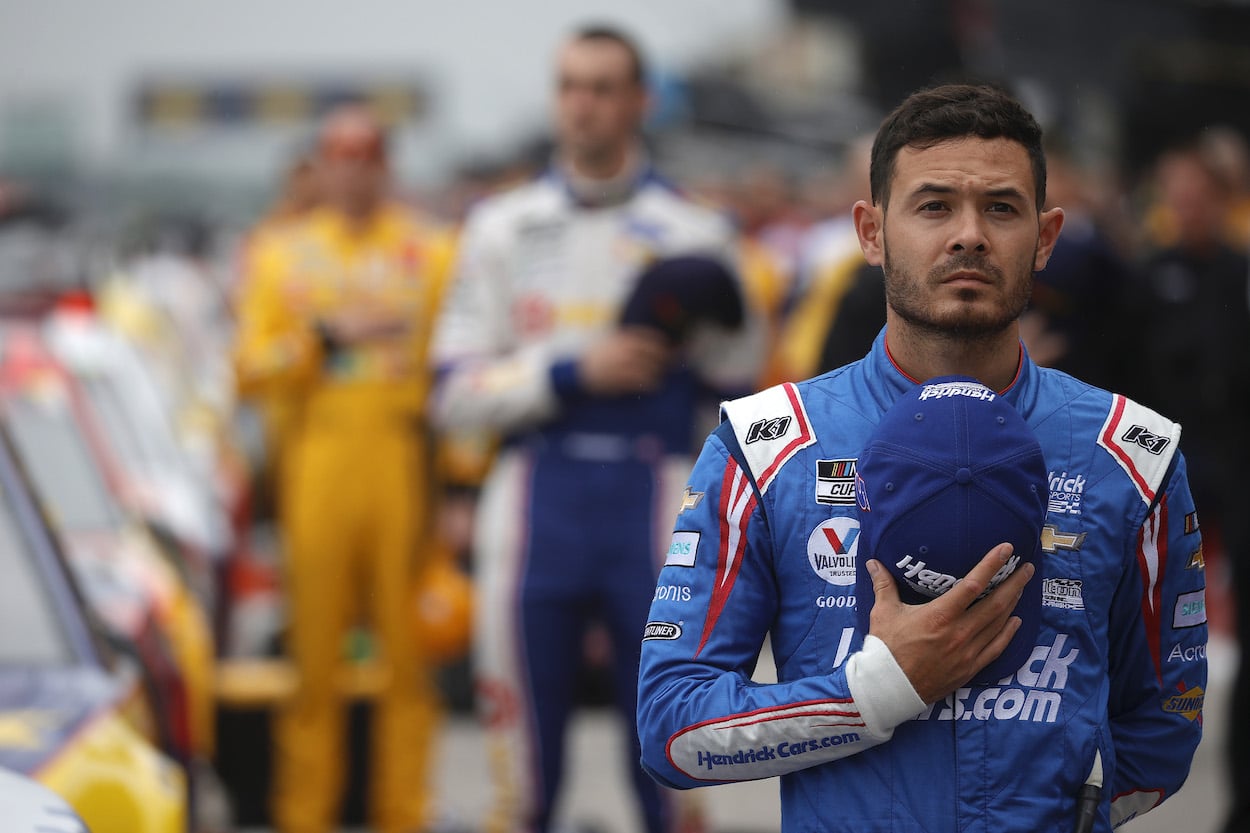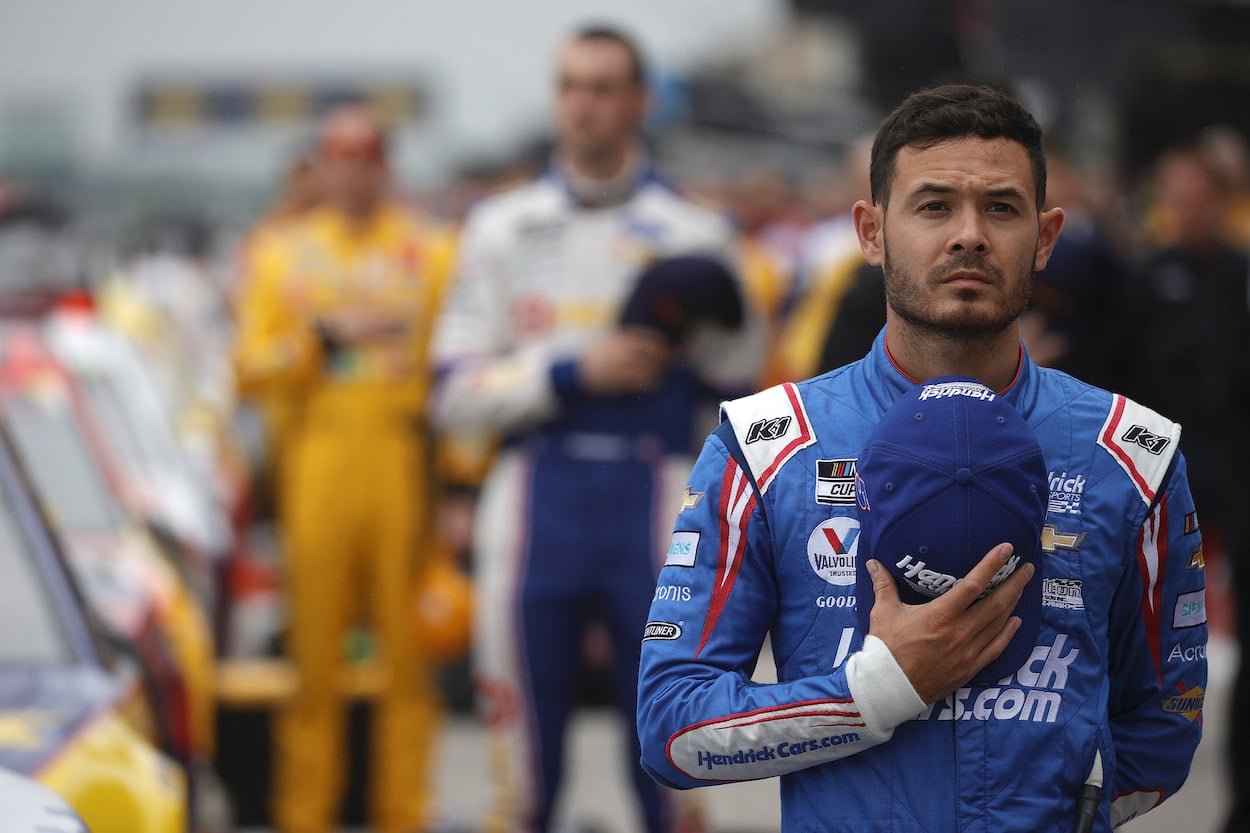 Larson's absence was clearly known by NASCAR officials ahead of time. That begs the question as to why the organization went ahead and published the article just a day before the ceremony knowing he wouldn't be there.
Apparently, a late date change also created some confusion. Past Hall of Fame votes have been held the week leading up to the Coca-Cola 600. This year's vote was moved up to be part of the Darlington Throwback Weekend. The date change was only announced last month.
Larson's plans had been scheduled months in advance. The reason for Elliott's absence is still unknown. He may still be recovering from celebrating his Monday win at Dover.
Like Sportscasting on Facebook. Follow us on Twitter @sportscasting19.