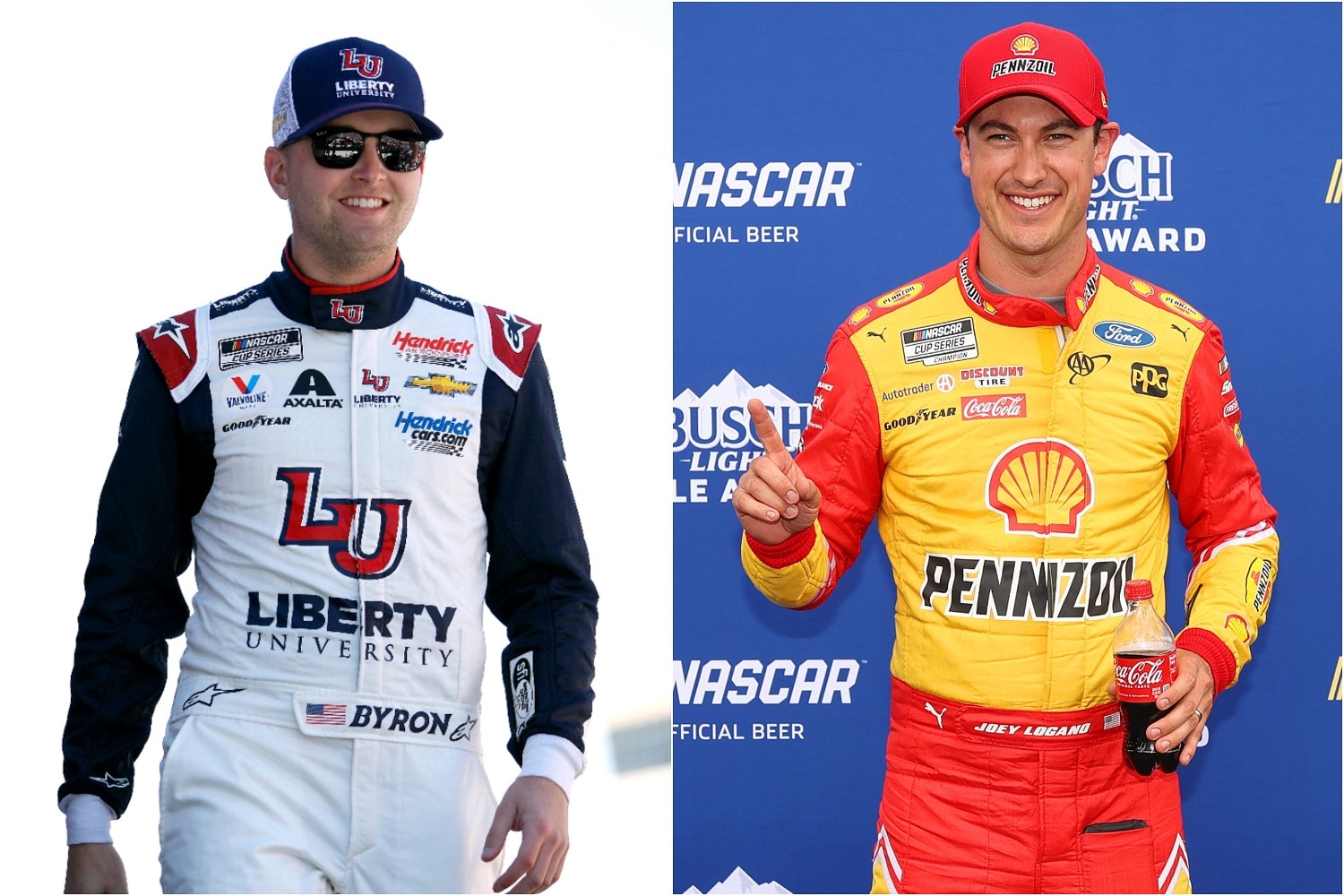 Joey Logano vs. William Byron Is the Betting Prop of the Week and 3 More NASCAR Thoughts
After their issue last week at Darlington, it's only natural that William Byron vs. Joey Logano is a betting proposition at Kansas Speedway.
Every race of the NASCAR season generates a story to follow closely the next weekend, but few have been as juicy recently as Joey Logano vs. William Byron.
Even the abundance of video from their two incidents late in the Goodyear 400 at Darlington hasn't satisfactorily settled the issue of who had the legitimate gripe. While Logano won the race, a great feature of the NASCAR Cup Series is that there's always a sequel coming.
Turn 1: Who you got, Joey Logano or William Byron?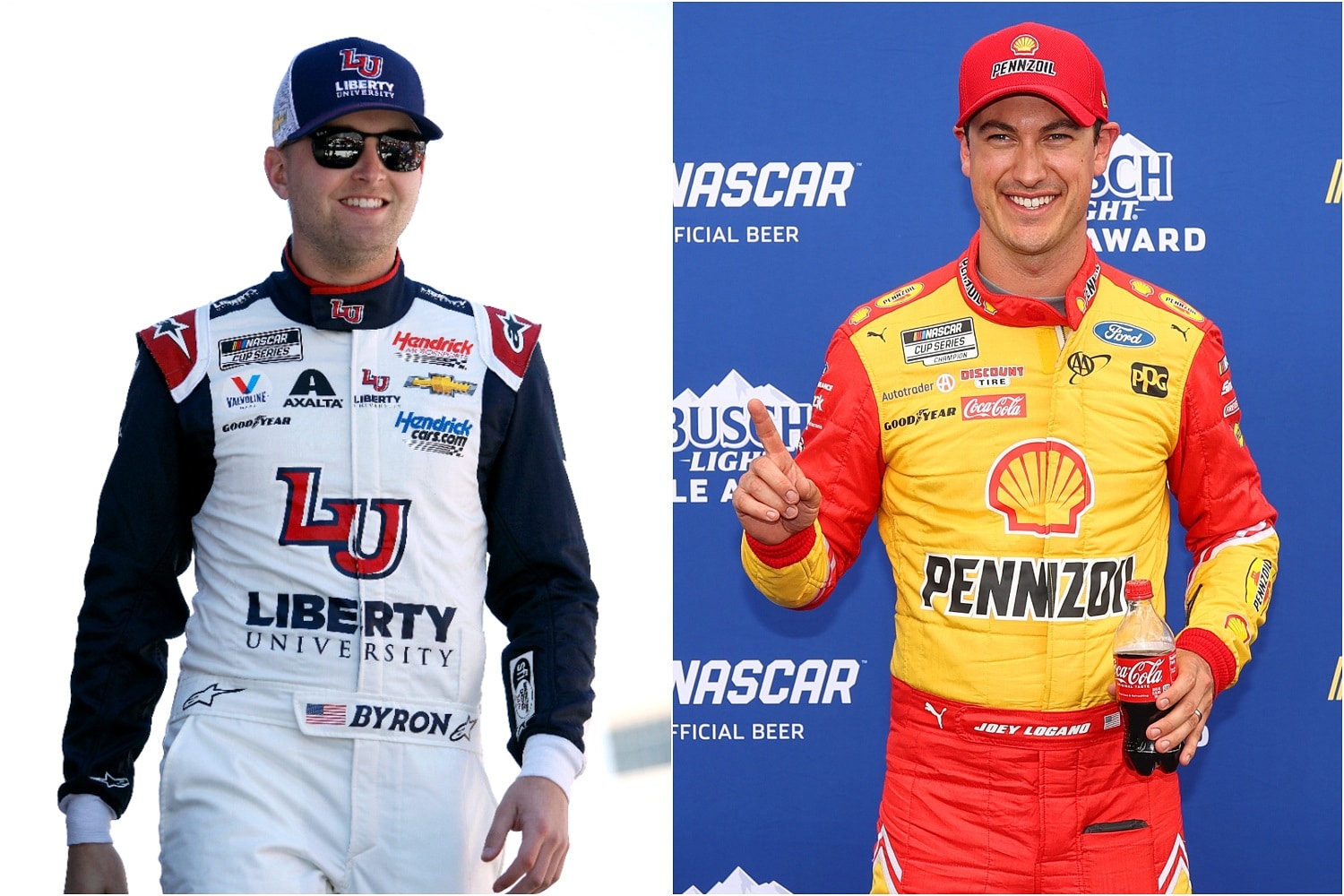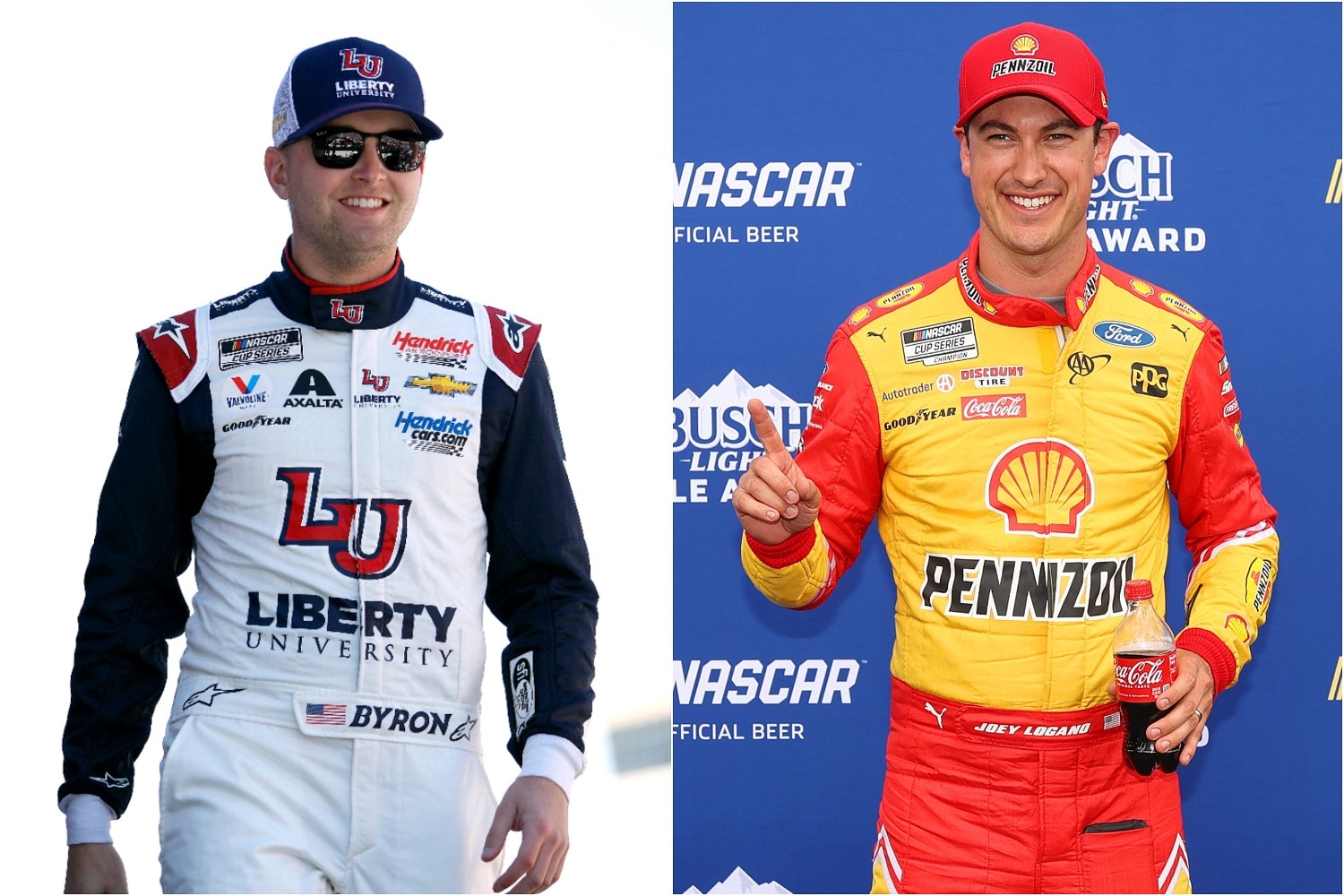 The stakes are a little higher than usual this weekend at Kansas Speedway because Sunday's Cup Series race is the last chance to qualify for the NASCAR All-Star Race through a points race. That's on top of the usual reward: Winning a points race very likely qualifies a driver for the playoffs beginning Sept. 4 at Darlington.
However, there figures to be a little less attention than usual focused on first place this weekend unless that driver happens to be Joey Logano or William Byron. The bitterness between the two over what transpired in the most recent race hasn't subsided.
While defending Cup Series champion Kyle Larson is the favorite to win the 36-car race at Kansas Speedway, the smart money in the two-man race appears to be on Byron. BetMGM's head-to-head prop bet lists Byron at minus-130 and Logano at plus-100 for highest finish, which makes sense. Byron has placed in the top 10 of five of his last six appearances on the track.
Though we searched, we could not find a sportsbook taking action on a DNF for Logano or Byron as the result of a sequel to the Darlington skirmishes.
Turn 2: Richard Childress Racing is having a sneaky-good season
Understandably, Hendrick Motorsports garners lots of attention for all the races its drivers win. Kyle Larson, Chase Elliott, William Byron, and Alex Bowman have set a NASCAR Cup Series record as the first maximum-size team to see all its drivers win within the first 11 races in a season.
But there's something to be said for Richard Childress Racing and the races its drivers are almost winning. At 14th and 15th, respectively, Austin Dillon and Tyler Reddick are hovering around the playoff cutline until they win a race. But both seem to be closing in on that elusive checkered flag.
The Byron-Logano drama at Darlington overshadowed Reddick's second runner-up finish this year. Two weeks earlier, Dillon scored his own second runner-up finish at Talladega.
The two highest-ranked drivers on the points list not yet qualified for the All-Star Race have combined to lead 208 laps already. NBC Sports says it's RCR's highest total since 2013, Kevin Harvick's final season with the team.
The two Kansas races were kind to the pair last season, resulting in three top-10 finishes. That contributes to why we're picking them as two of the three winless drivers with a chance to surprise on Sunday and earn an All-Star Race berth.
Turn 3: The Kansas weekend's race schedule and TV information
The Xfinity Series has earned a rare weekend off, but the two other NASCAR national series are on the track.
NASCAR Cup Series: The AdventHealth 400 is 267 laps and 400 miles at Kansas Speedway on Sunday beginning at 3 p.m. ET on FS1. The stage breaks are at 60 and 165 laps. Kyle Busch won the 2021 spring race, and Kyle Larson triumphed in the fall playoff race.
Camping World Truck Series: The Heart of America 200 is 134 laps and 201 miles on Saturday beginning at 7 p.m. ET on FS1. The stage breaks are at 30 and 60 laps. Kyle Busch started his weekend sweep in last season's spring race, and the trucks did not run at Kansas in the playoffs.
The Xfinity Series resumes May 21 at Texas Motor Speedway.
Turn 4: Speaking of Xfinity cars, JR Motorsports is rolling along
When Justin Allgaier won at Darlington last weekend, he became the third of the four full-time JR Motorsports drivers to win in the Xfinity Series this season. In fact, JRM is on a three-race winning streak: Noah Gragson at Talladega, Josh Berry at Dover, and then Allgaier.
The only driver missing from Victory Lane is the one whose future could be the most promising of the bunch. At just 18 years old, Sam Mayer already has 29 starts under his belt, and five of the six top-five finishes in his career have come in the past six races.
Mayer is seventh in points and coming on strong. It's reasonable to think he'll win, perhaps more than once, before the season is over, making the dust-up with Ty Gibbs last month a distant memory.
How to get help: In the U.S., contact the National Council on Problem Gambling helpline at 1-800-522-4700.