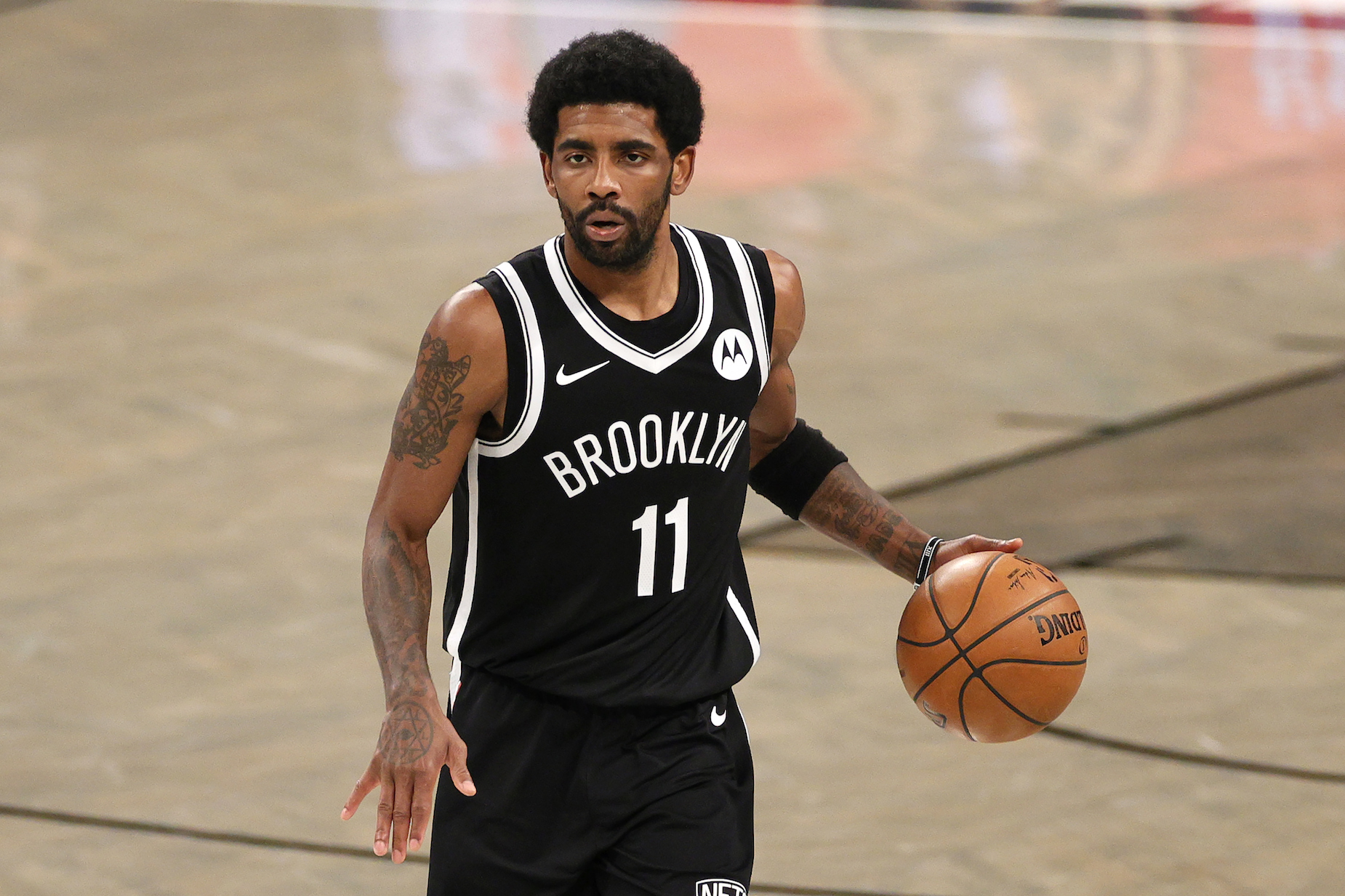 Kyrie Irving is Currently Dealing With a Personal 'Adjustment' as the Brooklyn Nets Battle for Playoff Position
With the Brooklyn Nets sitting atop the Eastern Conference, Kyrie Irving has been making a personal 'adjustment' behind the scenes.
With the NBA playoffs roughly a month away, teams around the association don't have any time to lose. That's even true for a club like the Brooklyn Nets; while they're currently sitting atop the Eastern Conference, a few losses could knock them down to the third seed. It's in that context that point guard Kyrie Irving is dealing with a new personal "adjustment."
Although Irving has found himself in some controversial situations this season, his current "adjustment" isn't anything untoward. In fact, it's the opposite; he's observing his faith during Ramadan, which involves fasting during daylight hours.
The Brooklyn Nets are in a strong position heading toward the NBA playoffs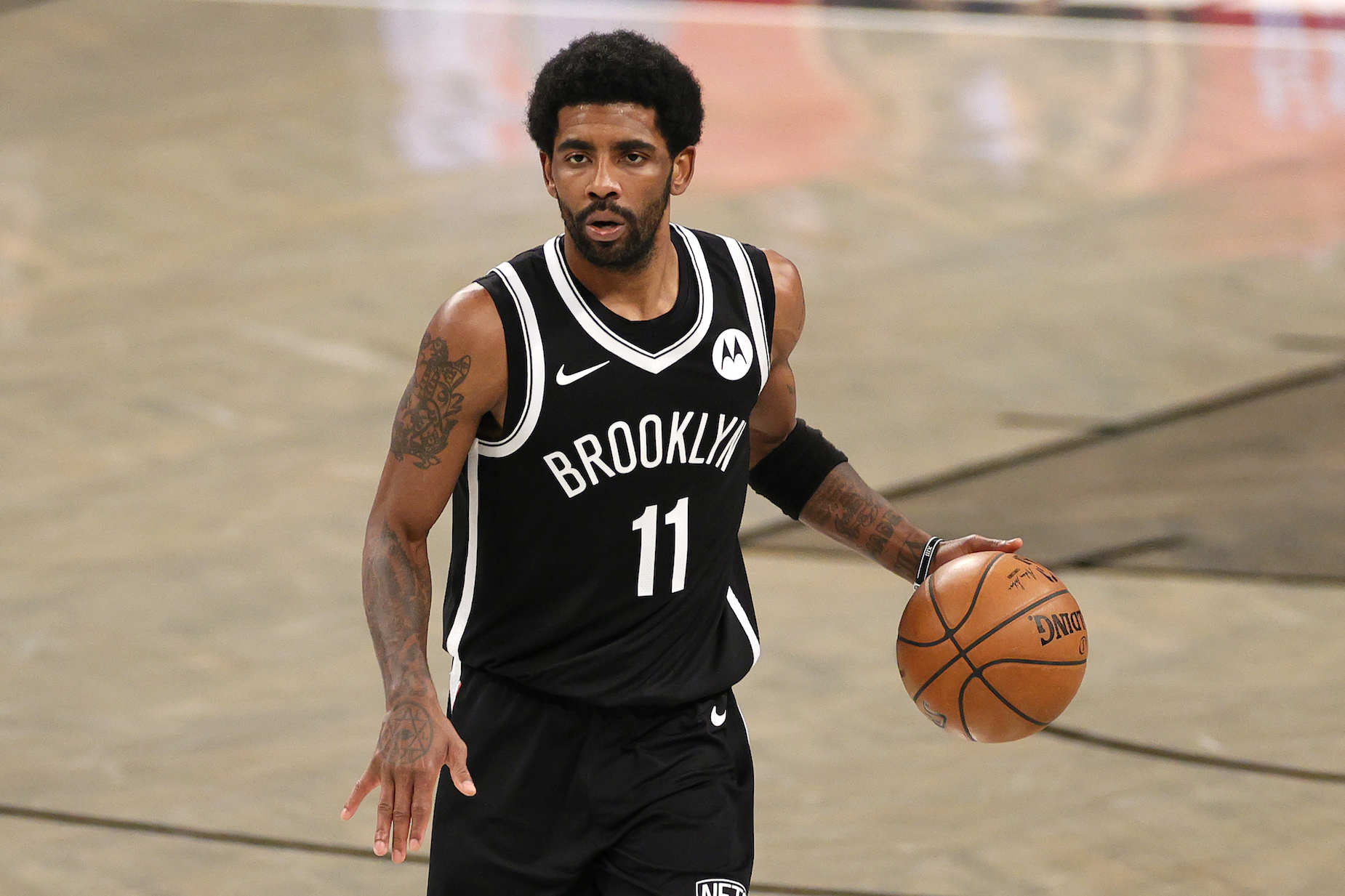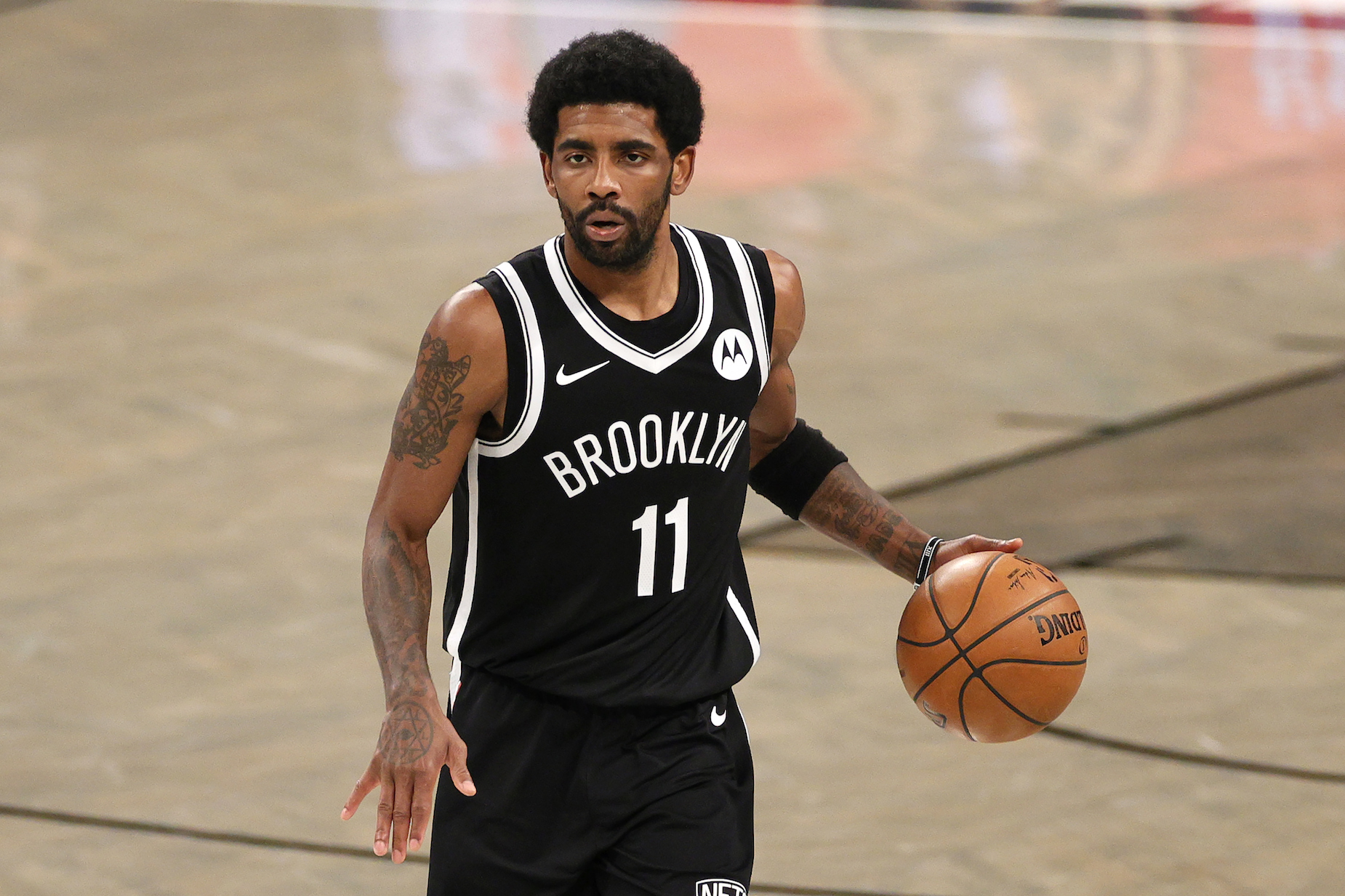 Even since they made back-to-back trips to the NBA Finals in the early 2000s, the Nets have struggled to establish themselves as legitimate contenders. During the 2020-21 campaign, though, it seems like they finally turned a corner.
Ahead of the 2019-20 season, the Nets acquired both Kyrie Irving and Kevin Durant. Injuries proved to be a problem—the former star missed time with a shoulder issue, and the latter didn't even suit up due to his torn Achilles—and the team finished two games below .500. In the Orlando bubble, they failed to make it past the first round.
This season, however, has been quite a bit different. While Irving was at the center of some drama when he went AWOL and appeared to be flaunting COVID protocols, the narrative changed when the Nets traded for James Harden. With three legitimate stars on their roster, Brooklyn suddenly became the class of the Eastern Conference.
Although injuries have continued to be an issue, the Nets have climbed to the top of the standings. As of Sunday, April 25, they're sitting in first place in the Eastern Conference at 40-20. They don't have much of a cushion—the 76ers are only 2.5 games back in third place—but they're still on track to comfortably make the playoffs.
Kyrie Irving is facing an 'adjustment' as he fasts during Ramadan
During the standard NBA season, players will make plenty of adjustments. Some will tweak a toe or roll an ankle and play through the pain; others will gain or lose a teammate at the trading deadline and have to get used to a new team dynamic. Kyrie Irving, however, is dealing with something much more personal.
During his media availability after the Nets' March 23 game, Irving confirmed that he was taking part in the Muslim holy month Ramadan, which began earlier in April.
Observing Ramadan means that the Nets star is fasting from dawn to sunset. As Jennifer Williams explained for Vox, "Muslims abstain from eating any food, drinking any liquids, smoking cigarettes, and engaging in any sexual activity"; taking medication and chewing gum also has to wait until after dark.
As you might imagine, that could be tough for professional athletes. While night games provide some relief, it can be a physical challenge to hit the court when you haven't eaten or drank anything since the early morning.
While Irving didn't delve too far into the details, he did confirm that it would be "an adjustment."
"I am taking part in Ramadan with a lot of my brothers and sisters, my Muslim brothers and sisters," the guard explained. "It's been an adjustment. That's really what I can say. Just being committed to my service, the god, Allah, and then continuing on with whatever I'm guided with. So, just happy to be part of my community and doing the right things. So fasting is definitely part of it but, obviously, if you know anything about the Muslim community. I'm just really blessed and grateful to be taking part in this."
Kyrie Irving isn't the only NBA player taking part in Ramadan
Kyrie Irving isn't the only NBA player making an "adjustment," though. Blazer big man Enes Kanter is also fasting and gave a bit more insight into how he deals with his hunger and thirst.
"Once the game is going, you don't think about 'you're thirsty,' you don't think about 'you're hungry' or anything like that," Kanter told Aaron Fentress of The Oregonian. "You're just focusing on the game."
With that being said, though, the big man still admitted staring at his teammates drinking icy Gatorade and water on the bench, knowing he can't take a sip. On the whole, though, he has the experience and know-how—he relies on heavy meals like burritos to keep him going—to help him stay strong until sunset.
"One thing about Ramadan, I feel like it is all up in your head," the center added. "It's all about just mental strength."
This year Ramadan will end around May 12, shortly before the playoffs begin. Until then, though, Kyrie Irving, Enes Kanter, and Muslims throughout the association will be dealing with the same adjustments. Some things are simply bigger than basketball.