NBA: Should the Lakers Trade LeBron James? Why 1 Analyst Thinks So
The Lakers shut LeBron James down for the rest of the 2018-19 season, putting an end to one of the most frustrating seasons of his career. The team cited a nagging groin injury as the reason he is being put on the shelf. James has been underrated this first year in Los Angeles, averaging 27-8-8 on a team full of parts that don't mesh well with his game.
During a recent nationally televised game, ESPN and ABC analyst Jeff Van Gundy believed the Lakers should consider trading LeBron. That move seems very unlikely, but it makes sense to VanGundy. Let's find out why.

What did Van Gundy say?
Here's how the exchange went down on TV between Van Gundy and fellow analyst Mark Jackson, according to Bleacher Report:

Van Gundy: I think in the offseason, they need to rebuild this roster, right? And to me, it could be a trade for an Anthony Davis, or I think they need to explore trading LeBron for getting as much as they can.

Jackson: What are you doing, seriously? No, seriously, what are you doing?

Van Gundy: You've got to get on the right timeline. I'm going to say, if I could trade him for the Clippers into cap space, which would give me a better chance to get Durant or Kawhi Leonard, would I not do that?
Jackson: OK, LeBron James is not getting traded. OK?

Van Gundy: You've got to put everything on the table.

Jackson: No, you can't.

Clearly, Van Gundy is in the minority, but we are still going to look at why he would come up with this outrageous statement.
Rebuilding without LeBron?
The first reason you could theoretically believe the Lakers would trade LeBron is to receive a number of stars in return to rebuild a championship roster. Is it crazy to think that LeBron could fetch Ben Simmons and Jimmy Butler in a trade? Not at all. Pairing LeBron with Joel Embiid would instantly make the 76ers the team to beat in the Eastern Conference.

That is just one of a few trades that could be made when a superstar gets traded for one or more stars in return. Although it is unlikely the Lakers could trade LeBron, it is a realistic long-term thinking solution and could be a way for the Lakers to keep coach Luke Walton as they restart the rebuild.

Money matters
Once a team trades for LeBron James, practically all of its big games will be seen on national television at every opportunity. The ticket revenue for your home games will be off the charts, as you can not only increase prices but expect sellouts every single night.

There will also be increased revenue with jersey sales as LeBron is currently first in the league since the start of the season.

If you want to increase your team's bottom line, then trading for LeBron would be the best investment for a team to make. That increased revenue could net the Lakers a little something extra if they trade James.

Why it won't happen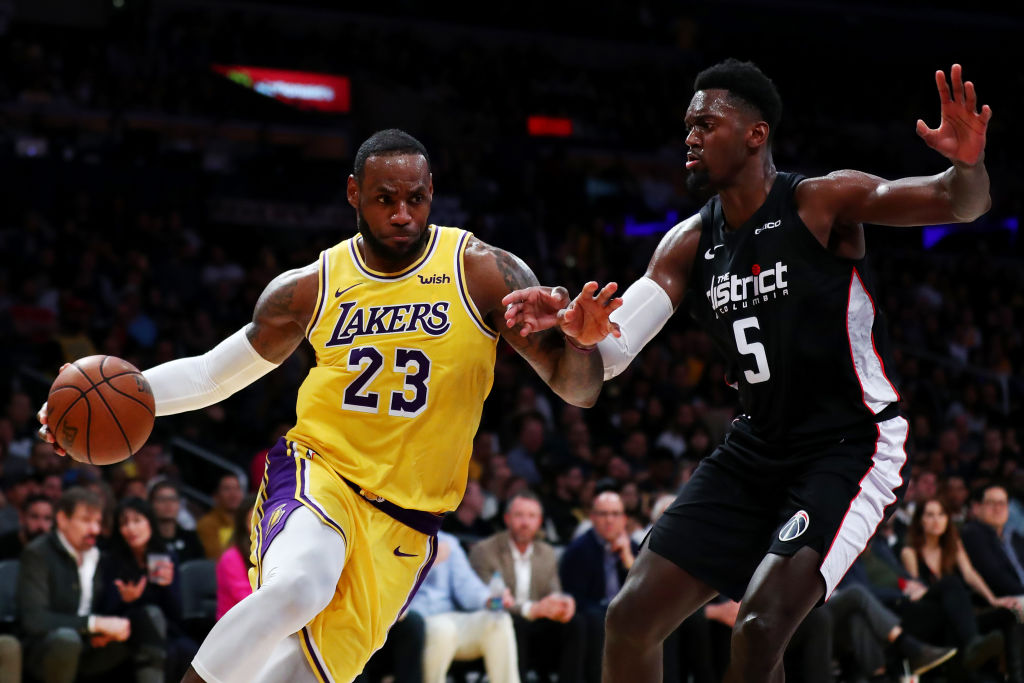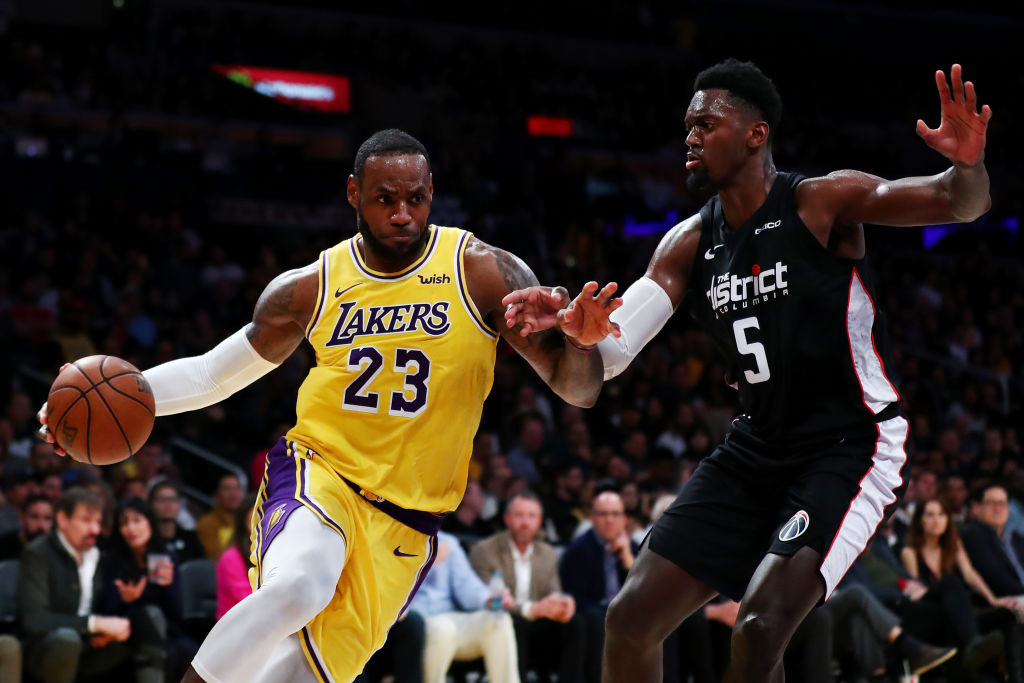 Even with the Lakers missing the playoffs this season, it is still crazy to think that Magic Johnson would consider trading arguably the best player ever to step foot onto a basketball court. Sure, Los Angeles has one of the longest active playoff droughts, but LeBron James will be key to getting back to the postseason.

Look for the Lakers to package their young core in a trade for Anthony Davis, or swing for the fences and try to land Kevin Durant or another superstar in the 2019 free agency class.
Who do you think the Lakers will pair up with LeBron?
Now that he has been shut down for the remainder of the season, the biggest question Lakers fans should have is: Who will the team sign during free agency? Some of the biggest names in the game are free agents in 2019, so the Lakers could be drastically improved next season if they keep LeBron and sign some impact players in the offseason.