Lance Armstrong's Scandal Resulted in Livestrong Losing Millions in Donations and Revenue
Lance Armstrong's story seemed like one of the greatest underdog stories in the history of sports. Everyone loved to root for him. It also helped in raising a lot of money for cancer research. However, as much as everyone loved to root for him, they loved to hate him almost just as much. Armstrong's performance-enhancing drug (PED) scandal rocked the world and not only ruined his reputation but also cost his charity, currently known as Livestrong, millions.
Lance Armstrong had an amazing underdog story
RELATED: What Is Lance Armstrong's Net Worth Today?
Lance Armstrong's professional cycling career began in the early 1990s. He won the world championship in 1993 but did not have as much success in the Tour de France. He won a stage but dropped out and did not finish, according to USA Today.
Armstrong won another stage at the Tour de France in 1995, and this time he finished the race for the first time, but he ultimately finished in 36th place.
However, in 1996, Armstrong was diagnosed with testicular cancer that spread to his lymph nodes, lungs, brain, and abdomen, USA Today reported. This later led to Armstrong founding the Lance Armstrong Foundation in 1997, which later changed its name to Livestrong. The foundation was created to benefit cancer patients and research.
Armstrong still somehow came back and was one of the most dominant cyclists of all-time. He won his first Tour de France title in 1999. This ended up being his first of a record-setting seven Tour de France titles that he won through 2005. Armstrong retired from cycling in 2005 but came out of retirement and finished third in the Tour de France in 2009, according to USA Today. He retired again in 2011.
Armstrong's PED scandal ruined his reputation
RELATED: Is Lance Armstrong the Worst Cheater in All of Sports?
Lance Armstrong's story made him a star. However, he was questioned about doping almost immediately after winning his first Tour de France in 1999, according to USA Today. He continued to be asked about PED use over the years, and there was even a federal criminal investigation over it, but it closed without charges, according to USA Today.
However, in 2012, the U.S. Anti-Doping Agency charged Armstrong with cheating. He denied doping, USA Today reported, but did not fight the charges. This led to the USADA issuing a lifetime ban on competition. The USADA later released a report of the allegations, which included sworn statements from several of Armstrong's former teammates. The International Cycling Union then stripped Armstrong of his Tour de France wins and banned him for life.
Then, despite denying that he used PEDs for years, Armstrong admitted to years of it in an interview with Oprah Winfrey in 2013.
"I see the anger in people, betrayal, it's all there," Armstrong said to Winfrey, according to BBC. "People who believed in me and supported me and they have every right to feel betrayed and it's my fault and I'll spend the rest of my life trying to earn back trust and apologize to people."

Lance Armstrong
This not only ruined his reputation and cost him millions, but it also cost Livestrong millions.
Livestrong's revenue and donations took a huge hit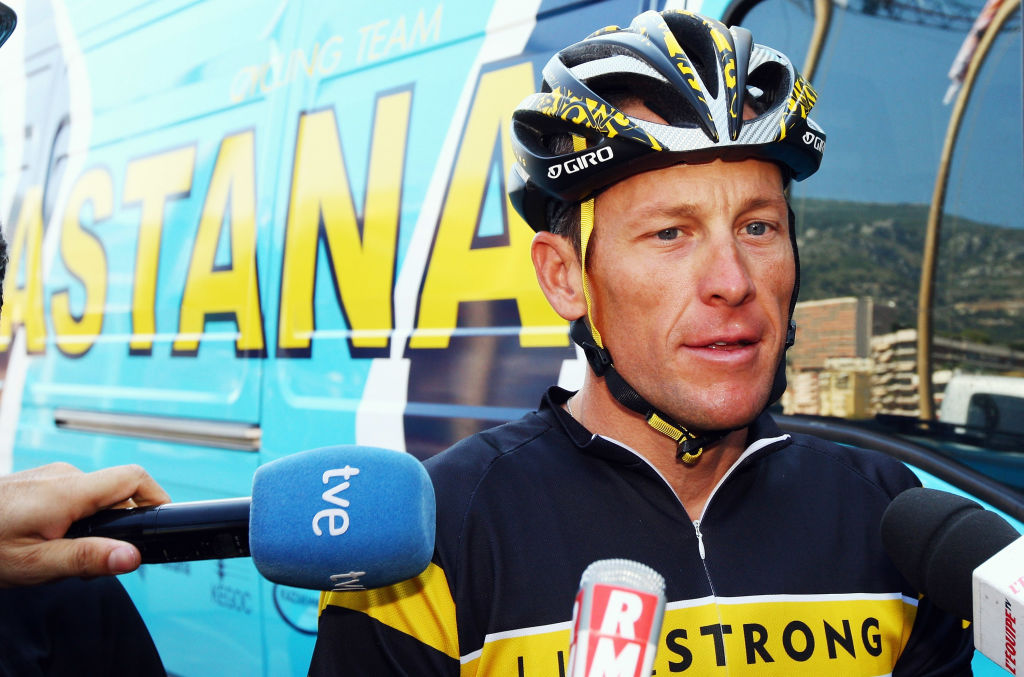 RELATED: Lance Armstrong Once Faced a $100 Million Lawsuit From the U.S. Government
Everyone remembers when those yellow Livestrong bracelets were everywhere. The charity, formerly known as the Lance Armstrong Foundation, was extremely popular back in the day, and it had a lot to do with Armstrong's story. In fact, Livestrong brought in $41 million in donations in 2009, according to ESPN. That was when Armstrong came out of retirement and finished third at the Tour de France.
However, after the giant scandal, Armstrong was pushed out of his chairman of the board of directors role. He is still listed as a board emeritus member, according to ESPN, but is not really involved. The foundation then switched its name to Livestrong.
The charity that, at one point, brought in over $40 million in donations, had under $2.5 million in donations and revenue in 2018, according to ESPN. It also sold its headquarters in 2019 for $17 million, ESPN reported.
Livestrong had a relaunch ceremony in February, according to ESPN, as it continues to further distance itself from Armstrong. The yellow and black that the logo used to be known for is gone as it now has a blue background with three orange, blue, and yellow rings.
Livestrong still does a lot of good, but not too long ago, it was bringing in massive amounts of money for cancer. It still brings in a lot of money, but Lance Armstrong's scandal led to the charity taking a huge hit, just like his reputation did.