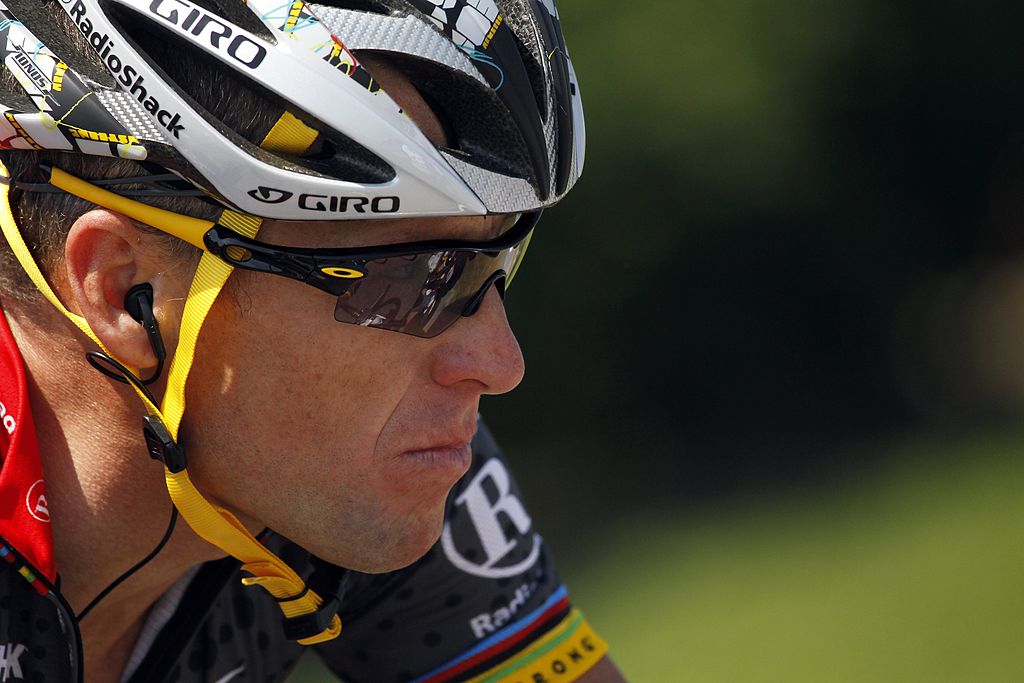 Lance Armstrong Once Faced a $100 Million Lawsuit From the U.S. Government
Lance Armstrong is one of the most famous cheaters in sports history. His doping led to a $100 million lawsuit from the U.S. Government.
Lance Armstrong was stripped of his seven Tour de France titles because of his doping scandal, but that's not the only consequence he faced for cheating. Armstrong was also sued by the U.S. Government for $100 million in 2013. Luckily for him, Armstrong never had to pay the full amount of the lawsuit.
Armstrong was involved in one of the worst cheating scandals in sports history
Lance Armstrong was the most accomplished professional cyclist in history. That was until he was caught doping and it all came crashing down. He won seven straight Tour de France titles after defeating cancer. What was once thought to be one of the most incredible comeback stories in sports history turned into a complete sham shortly after.
In 2012, Armstrong was found guilty of "the most sophisticated, professionalised and successful doping programme that sport has ever seen." In the blink of an eye, he was stripped of his seven Tour de France titles, banned for life from the sport, lost his contracts with Nike and Oakley, and forced to step down as the chairman of Livestrong.
Armstrong finally admitted to using performance-enhancing drugs during his cycling career in 2013. That same year, the U.S. Government joined the fight against Armstrong by bringing a $100 million lawsuit against him.
The U.S. Government sued Armstrong for $100 million
After his confession in 2013, the U.S. Justice Department filed a $100 million civil fraud action against Lance Armstrong. The suit was originally brought to recoup the $32.3 million the U.S. Postal Service paid to sponsor Armstrong's cycling team.
After years of legal battling, Armstrong avoided trial in 2018. He agreed to pay a settlement of $6.65 million, which is substantially less than the suit asked for. The federal government only received $5 million in the suit.
"While I believe that their lawsuit against me was meritless and unfair, and while I am spending a lot of money to resolve it, I have since 2013 tried to take full responsibility for my mistakes and inappropriate conduct, and make amends wherever possible," Armstrong told the Associated Press. "I rode my heart out for the Postal cycling team, and was always especially proud to wear the red, white and blue eagle on my chest when competing in the Tour de France. Those memories are very real and mean a lot to me."
Lance Armstrong still has a $50 million net worth
Armstrong risked losing his entire fortune in the lawsuit with the U.S. Justice Department, but he escaped by paying a fraction of the $100 million suit. It could've cost him everything, but Armstrong still has a massive net worth to this day.
According to Celebrity Net Worth, Armstrong's current net worth is $50 million. After all the endorsements he lost and legal fees he incurred, Armstrong is still living comfortably.
Armstrong maintains his net worth today because of his early investment in Uber. He told CNBC in 2018 that the investment saved him and his family.
Despite disgracing professional sports with his doping, Armstrong escaped the initial criticism and a $100 million lawsuit to maintain his massive fortune.