What Is Lance Armstrong's Net Worth Today?
One would be hard-pressed to find a career with higher highs and lower lows than Lance Armstrong's. Once a feel-good story about the lengths an athlete will go to conquer insurmountable odds, Armstrong's recent years have seen him become one of the most reviled figures in sports.
Despite a roller-coaster career, he's made a good living. Armstrong continues profiting off of both his legendary career and other business moves, resulting in a tremendous net worth.
The rise of Lance Armstrong
According to Biography.com, Armstrong began competitive cycling when he was 13 years old. At 16, he became a pro triathlete; at 18, he was a national sprint-course champion. Then, Armstrong decided his love was cycling. He dedicated all of his energy to becoming one of the best cyclists in the world.
In 1990, the Texan won his first of many championships. From Olympic performances to international competition, Armstrong was a rising superstar in the world of professional cycling, as USA Today reports.
A 1996 Olympic berth saw him more fatigued than one would expect from a cyclist at his level. Two months later, Armstrong was diagnosed with testicular cancer, which spread throughout his body. When tumors moved to his brain, he had a 40%chance of survival.
From superstar to national disgrace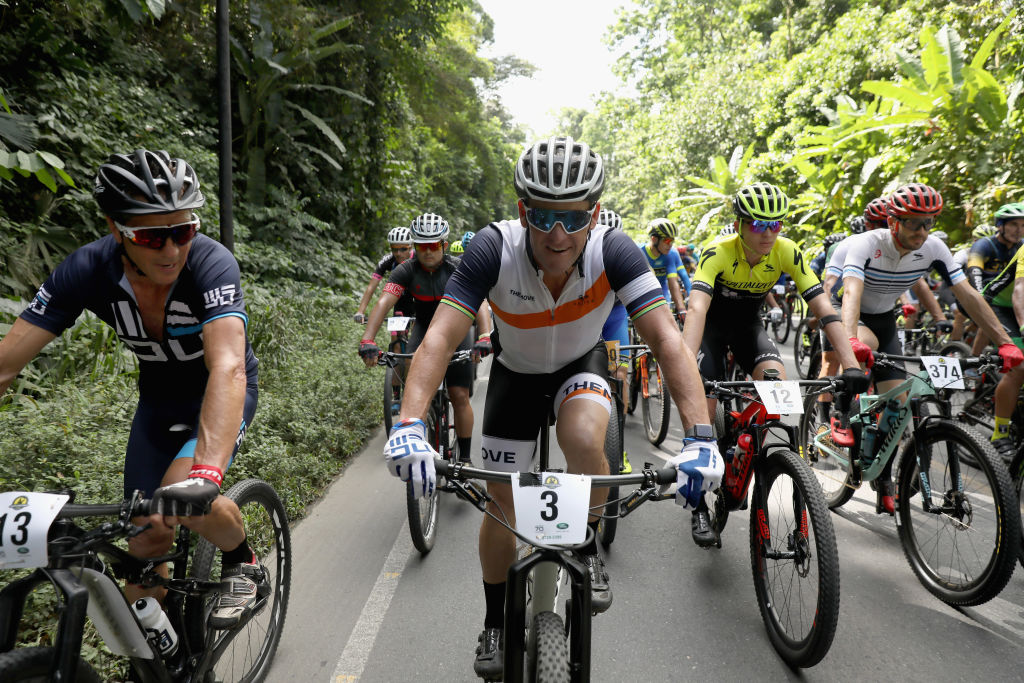 By 1997, after many surgeries and rounds of chemotherapy, Armstrong was declared cancer-free. Two years later, he won his first Tour de France and became an international star. He continued his dominance over seven years, reports History.com, winning every single Tour de France before retiring in 2005.
After a brief comeback in the 2009 and 2010 races — Armstrong finished in third place and 23rd place respectively– he retired for good. While this time should've been about reflection, Armstrong was rumored to be using performance-enhancing drugs during his racing career. As far back as 2001, these allegations were there.
Armstrong went to great lengths to deny it, but the allegations continued. In 2010, Floyd Landis, who'd been stripped of his 2006 Tour de France win for drug use, accused Armstrong of doing the same. The Anti-Doping Agency investigated this and filed charges in 2012. Five former teammates agreed to testify against him.
Armstrong fought these allegations, even after being found guilty and subsequently banned from professional cycling. Finally, in a 2013 interview with Oprah Winfrey, Armstrong admitted to everything. He stated that he began an elaborate doping scheme in the mid-'90s. His perception was forever warped.
Armstrong away from cycling
Armstrong's story is a complicated web of triumph and tragedy. Outside of cycling and PEDs, his Livestrong foundation, which dropped him following the scandals, raised nearly $500 million for cancer research.
Armstrong made over $20 million a year during his career — a lot of it from endorsements. All of this disappeared with the scandal. Disgraced and losing money from lawsuits and dropped endorsements, he might've been a financial wreck had he not invested in Uber in its earliest days.
According to Armstrong, he invested $100,000 in Uber when the company was worth $3.7 million. As of 2018, this investment may be worth as much as $20 million.
What is Armstrong's net worth?
Despite everything that's happened in Armstrong's life, he is still worth a lot of money. Once valued at over $125 million, he's taken a hit but is still worth over $50 million. His victories and impact on cycling may be forever tainted. But the wealth he accumulated and the place he has in the conversation have not gone away.
People will never view Armstrong the same, but at one point in time, he was one of the biggest athletes in the world. As such, he continues reaping the benefits along with the infamy that comes with such a sordid story.
Follow more updates from Sportscasting on our Facebook page.