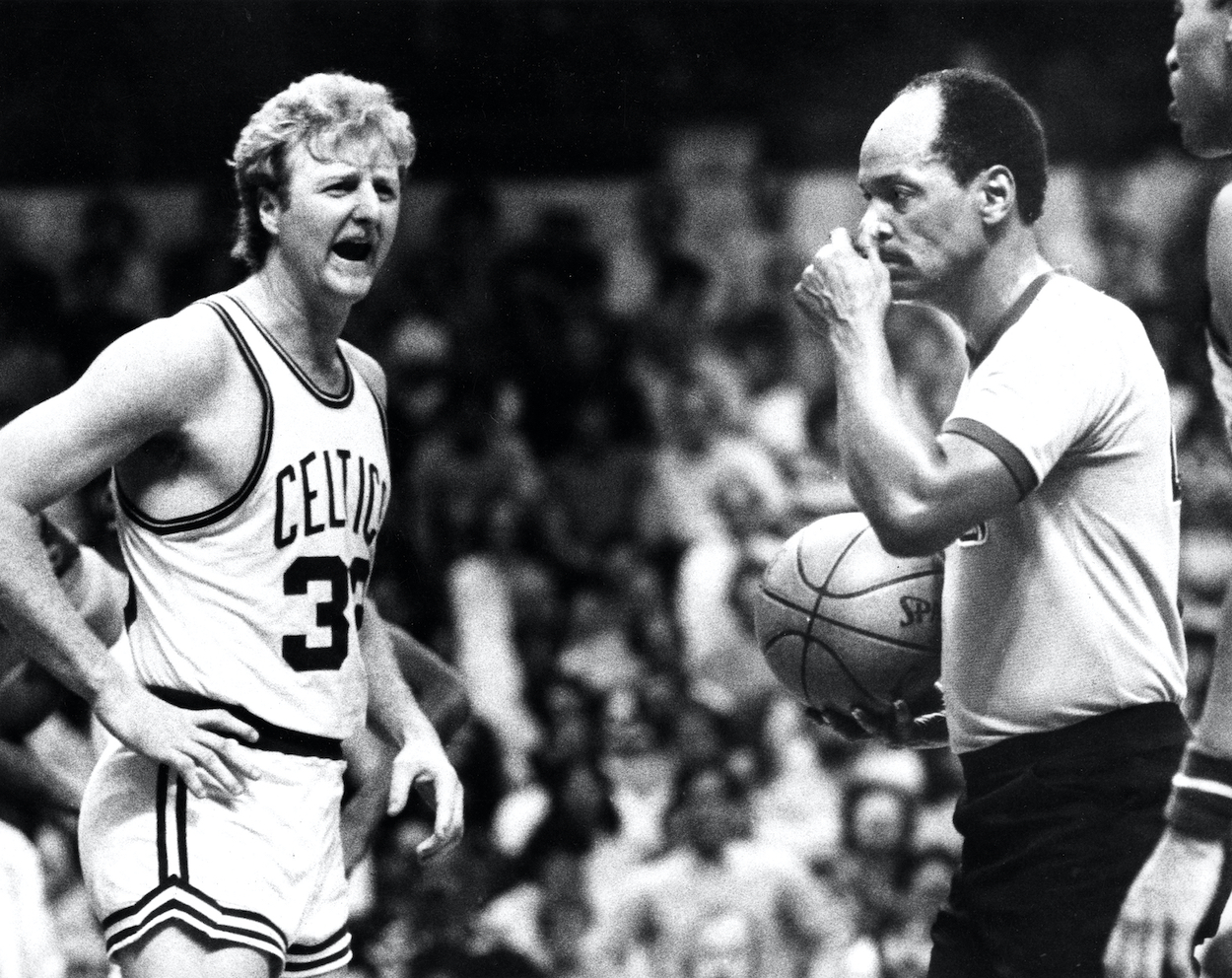 Larry Bird Forced a Former Lakers Champion to Follow 1 Sacred Rule When Playing Against Him
Two-time NBA champion Mychal Thompson knew to never talk trash to Larry Bird.
Larry Bird was one of the most unguardable players to ever suit up in the NBA. The Boston Celtics legend averaged 24.3 points per game over his 13-year career, and he made nearly half of the 17,334 shots he attempted as a pro.
Bird was hard enough to guard without any added motivation, so defenders had to be careful to never give him any extra juice on the basketball court. Former Los Angeles Lakers champion Mychal Thompson knew this well, so he created a sacred rule to follow every time he faced off against Bird and the Celtics.
Larry Bird was a trash-talking savant
Bird was a stone-cold killer on the basketball court throughout his legendary career. When the Celtics needed a bucket late in a game, they knew he would deliver. That's what made him so special during Boston's dominant run through the 1980s.
But Bird was also a ruthless trash talker in the NBA. He used it as a competitive tactic to get inside his opponent's heads before burying them with a silky jumper or a spin move to the rim. The stories of Bird's epic trash talk are endless, but none are more fitting than when he dropped 60 points on the Atlanta Hawks while predicting every made shot along the way.
"We were trying (to guard him), but the guy is literally coming up the court and calling his shots," Doc Rivers, a player on that Hawks team said on the Dan Patrick Show in 2018.
"Bird talked a lot of trash," he continued. "That's in New Orleans and in that game we're at the free throw line and he literally says, 'Left side, across the 3,' and you're listening to him, I mean, it's a tough feeling."
It was demoralizing for players to not only lose to Bird, but to hear it from him afterward. That's why Mychal Thompson put in place a specific rule to keep "Larry Legend" from unlocking his full potential.
Former Lakers champion Mychal Thompson had one sacred rule for playing against Larry Bird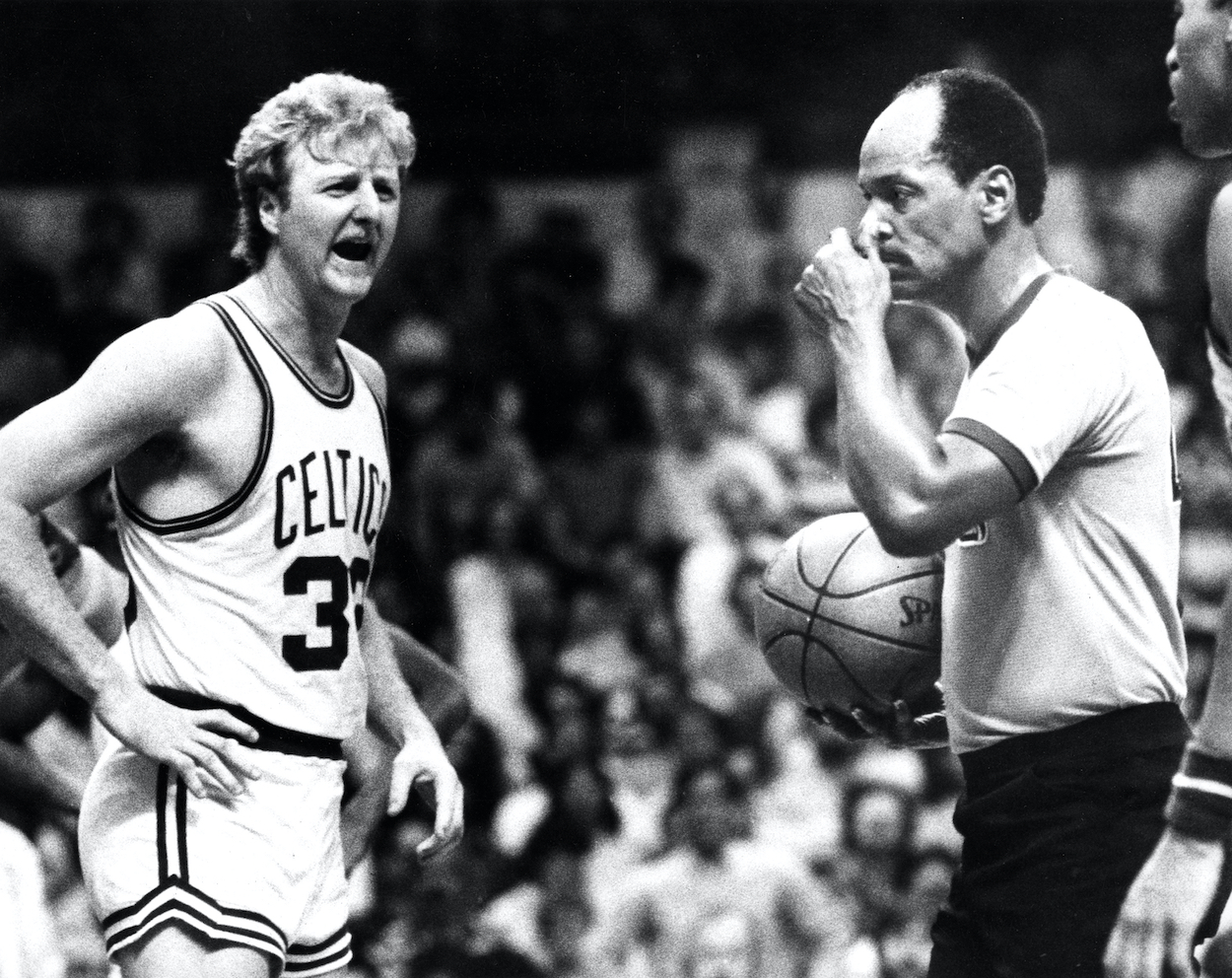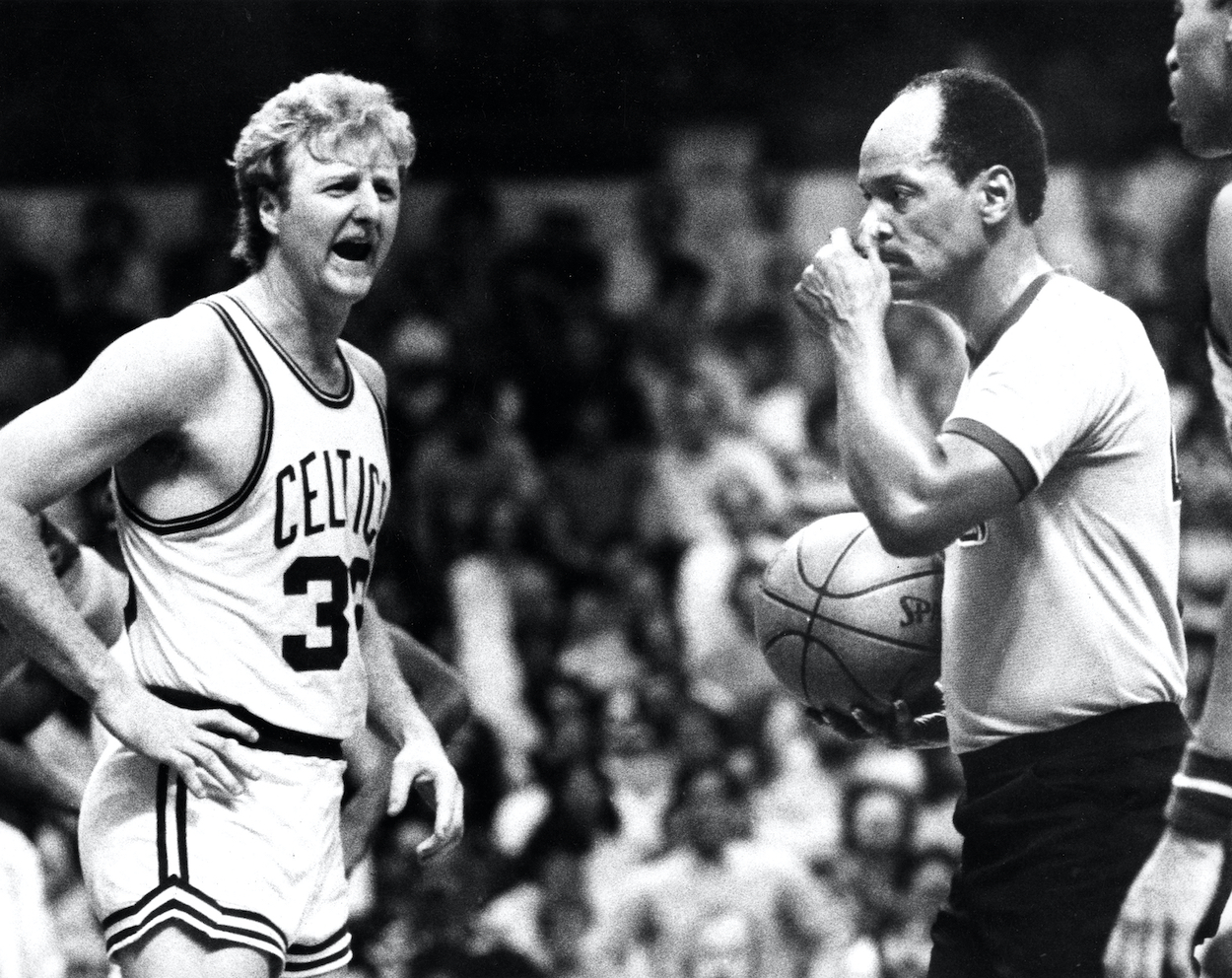 Trying to guard Larry Bird was one thing, but trying to guard a trash-talking Larry Bird fueled by anger was another. Thompson, who won two championships with the Lakers, quickly realized during his time playing against Bird that you couldn't rile him up, or else he was going to make you pay.
So, Thompson vowed to never piss off Bird during a game. He even went as far as to add it to his three rules of life, per SB Nation.
There are three rules in life: death, having to pay taxes, and whatever you do on the basketball court, don't make Larry Bird mad.

Mychal Thompson
But not every one of Bird's opponents followed that sacred rule.
Breaking the Bird rule was bad news
Thompson knew not to anger Bird on the basketball court, but that wasn't the case for everyone in the NBA at the time.
In Game 7 of the 1988 Eastern Conference semifinals against the Hawks, Kevin Willis foolishly turned to Dominique Wilkins and yelled, "He can't guard you!" referring to Bird. Willis went on to regret that decision, as Bird torched the Hawks for 20 points on 9-10 shooting in the fourth quarter to ice the game and send the Celtics to the conference finals.
It's safe to say Willis never made that mistake again.
Like Sportscasting on Facebook. Follow us on Twitter @sportscasting19.