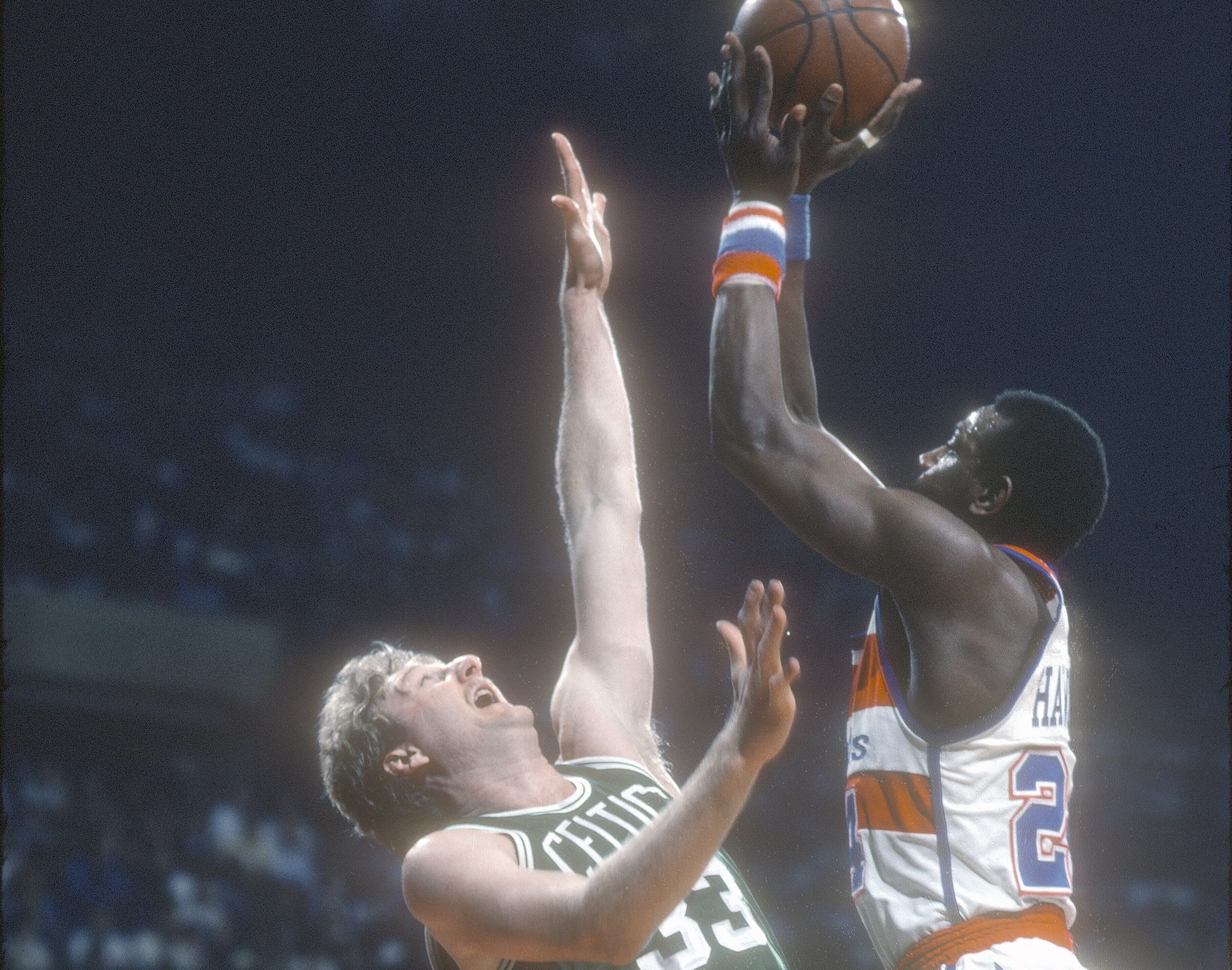 Larry Bird Insisted Spencer Haywood's Voodoo Provided the Boston Celtics With Added Playoff Motivation in 1982
Spencer Haywood tried to use a little voodoo on the Boston Celtics in the 1982 playoffs.
Larry Bird and the Boston Celtics were at an all-time high. Fresh off an NBA championship in 1981, the Celtics were loaded with confidence as they sought a title repeat. Boston hadn't won back-to-back titles since 1969.
Bird and the Celtics knew the target was on their backs. Everyone guns for the champion. In the 1982 Eastern Conference Semifinals, Washington Bullets forward Spencer Haywood provided Boston with some extra motivation with a little voodoo.
The Washington Bullets put up a fight against Larry Bird and the Boston Celtics in 1982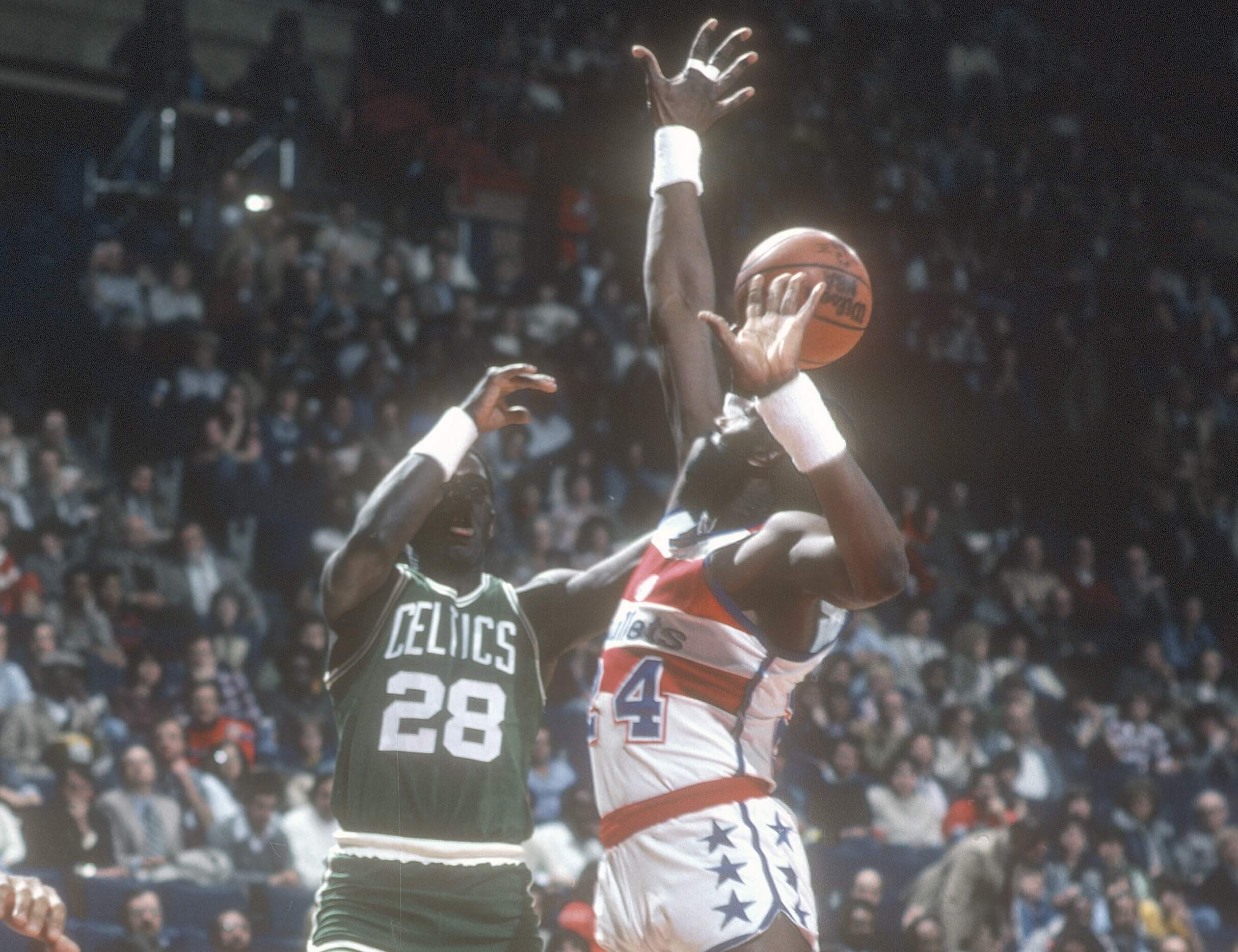 The Boston Celtics and Washington Bullets squared off in the 1982 Eastern Conference Semifinals. According to Bird, things didn't go smoothly early for the Celtics in their quest for a repeat.
"We got off to a rough start in the playoffs against a pretty good Washington team," Bird said in his book Drive: The Story of My Life. "They had Jeff Ruland and Rick Mahorn, who had already been nicknamed 'McFilthy and McNasty' by Johnny Most, our loyal radio announcer.
"They had Spencer Haywood, and they had a pretty good rookie in Frankie Johnson, who was one of those little guys you had to start guarding as soon as he crossed midcourt."
Despite Bird scoring 10 points on 3-for-10 shooting, the Celtics blew out the Bullets in Game 1. M.L. Carr's 21 points led the way for Boston. The Bullets, however, stole homecourt advantage with a 103-102 upset victory in Game 2. Johnson and Haywood each had 26 points for the winners. Bird also had 26 for Boston.
After the Celtics posted a 92-83 victory in Game 3 on the road, they eked out a 103-99 win in Game 4 in overtime, a game Bird went 4-for-16 from the floor with 10 points. In Game 5 back in Boston, the Celtics had to sweat out a 131-126 victory in double overtime.
Bird said the Celtics had some added motivation from Haywood's voodoo
It can be tough for a heavy favorite to get up for an opponent, even during the playoffs. Spencer Haywood didn't allow that to happen. Bird said the Bullets forward fired up a few Celtics players with some pre-series antics.
"Spencer Haywood was talking some serious stuff, and he was threatening us with voodoo," Bird said. "I'm not kidding. He'd be out there before games, sprinkling stuff around, telling us he was putting a curse on us.
"That's all (Cedric Maxwell) and M.L. had to see. Max said, 'Voodoo, right. We're going to go out there and pull their plugs. Lights out, suckers.' Meanwhile, M.L. is going, 'He may be putting that voodoo on us, but we've got some stuff to put on them. That's called jumpers from 20 and blocked shots.'"
Although the Celtics made their way past the Bullets in five games, they needed to get past the rival Philadelphia 76ers in order to make a return trip to the championship round.
The Celtics opened the Eastern Conference Finals with a 40-point win over the 76ers, but they lost the series in seven games.